Concept
I want to create an interactive kiosk that capture and visualize the uses and skills of participants in a Fab Lab.
Inspiration
The Cairn project is a table that shows the practices in the FabLab. Small tokens of different aspects and colors form an encoding system that represents the activities of the users, according to the time spent and their use of the place. Everyone is invited to leave their "stone" on the table and / or simply to contemplate the landscape that is emerging as the days go by.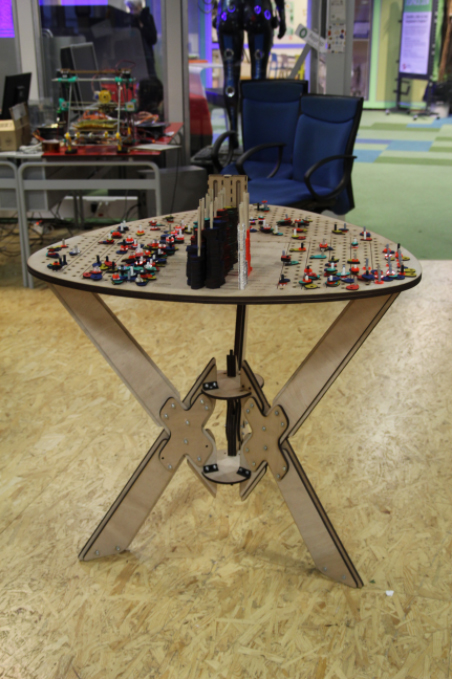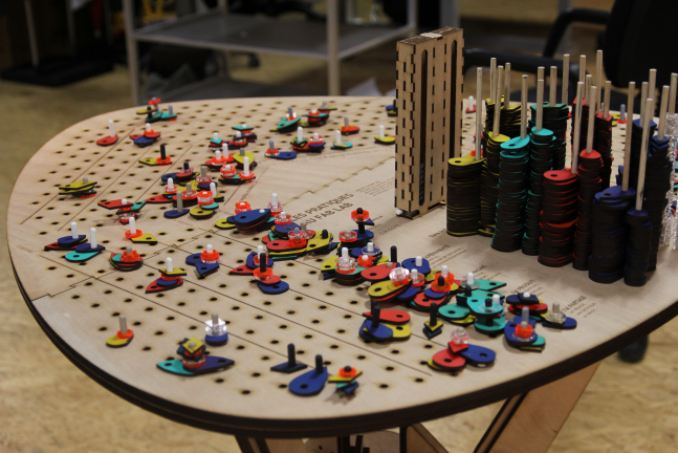 My Concept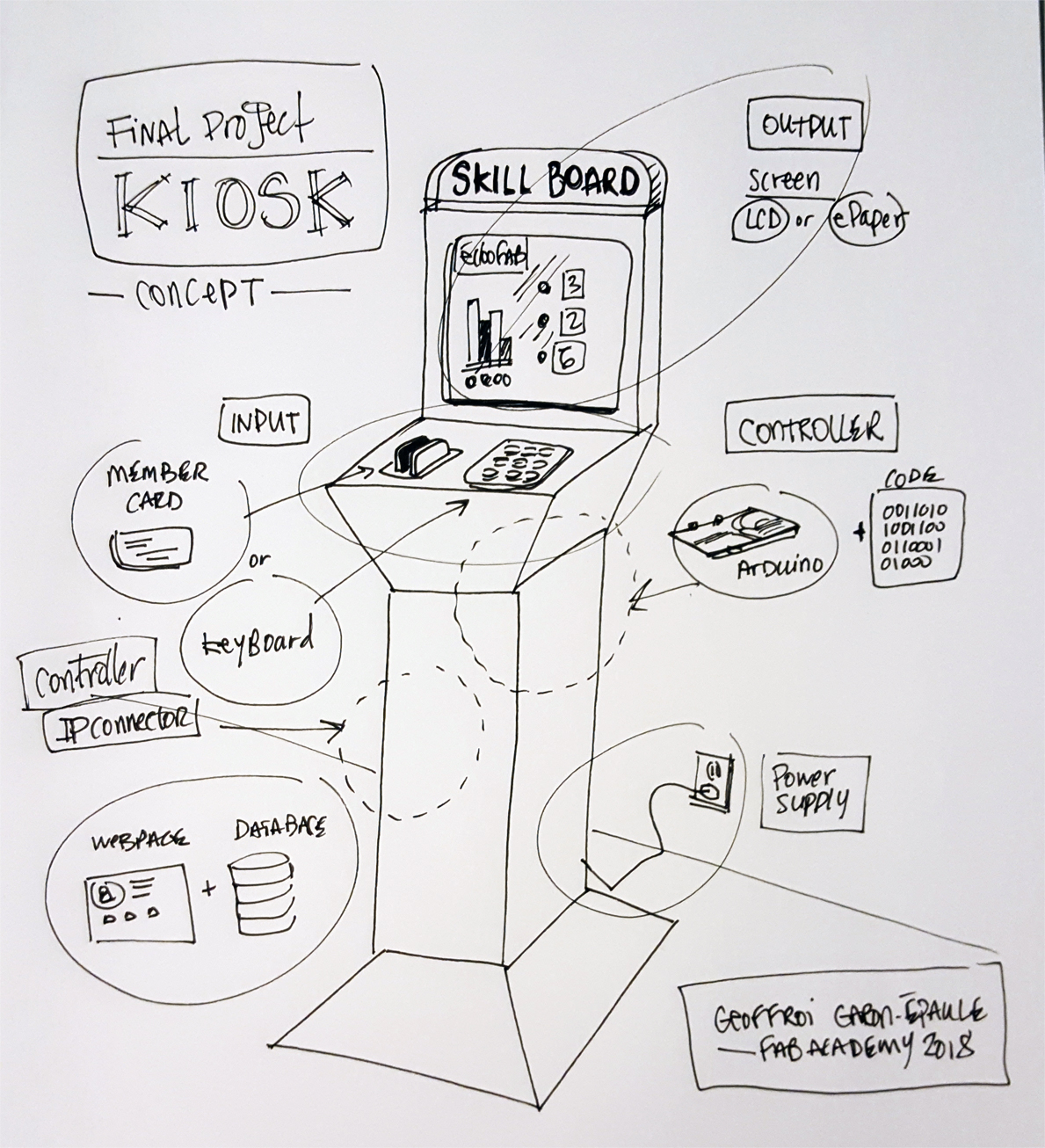 List of questions :
1. You are ?
2. You have ?
Kid (5-10 years)
Teenager (11-18 years)
Adult (19-64 years)
Senior (65+)
3. You role today
Learner
Artist
Entrepreneur)
Volunteer
4. Your best skill
Lasercutting
3D printing
Electronics
Mecanics
Woodwork
A first iteration of the different elements of information that I want collected on a keyboard. The system will be with buttons to choose from in different categories.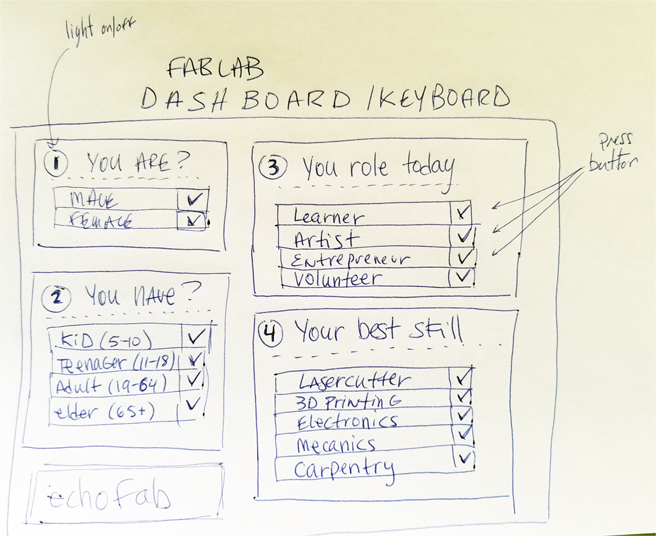 For visualization/output, I'll create a wood screen with a led strip (like an equilizer) to represent the input number.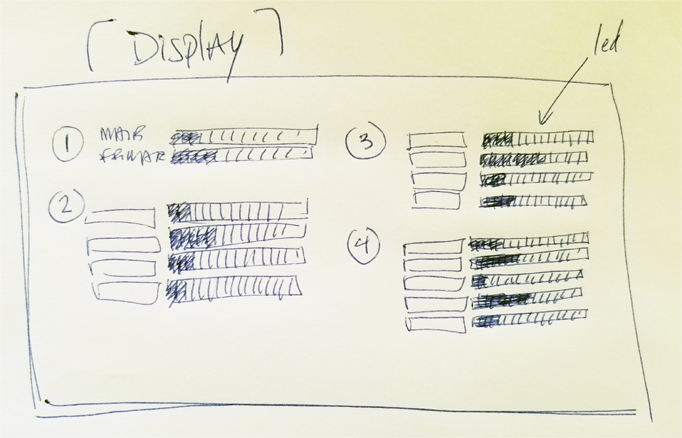 Podium
During week 08, I started the development of the podium.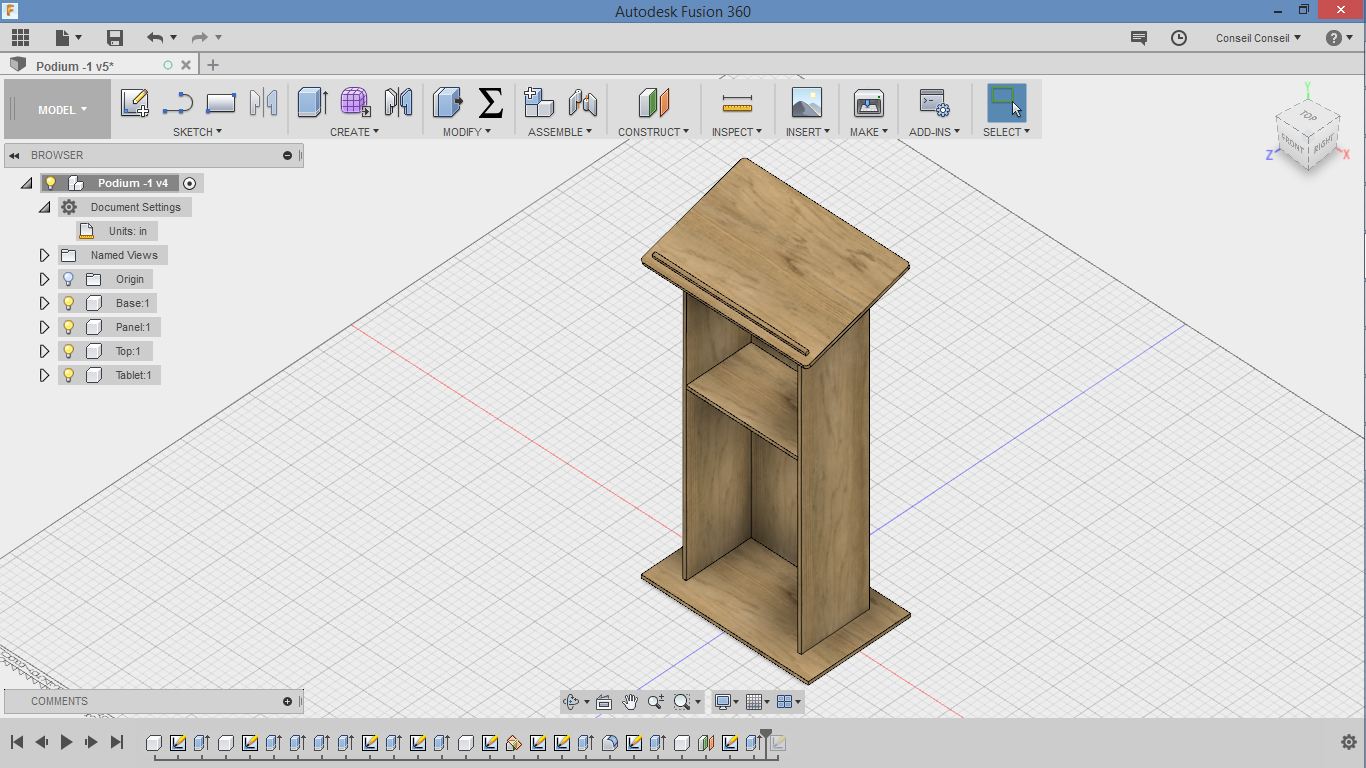 Notes
Lorem
Process
Lorem