About me¶
Hi! My name is Marty Leloux, I am a facilitator and coordinator at La Ferme Coworking in Chimay.

After finishing my studies in multimedia writing in Charleroi, I decided to come back to my origins and to develop in the region of Chimay. I also have a passion for photography and video, which I use for my personal projects as well as for the work I do at La Ferme and for the Hacktiv'Ardenne project! I have many strings to my bow, you need a hand? I'm here to help you!
Visit this website to see my work for the Fab Lab Acadamy 2022!
My background¶
I was born in a nice town called Chimay, in 1996. With my father who is an engineer, I developed a passion for electromechanics that I studied for 3 years. I like to do things myself and optimize the objects I use on a daily basis.
If u need someone to renove a house, i am here to help 😀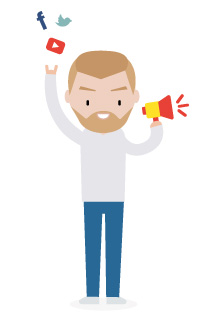 ---
Last update:
February 2, 2022