Fab Academy 2020
About me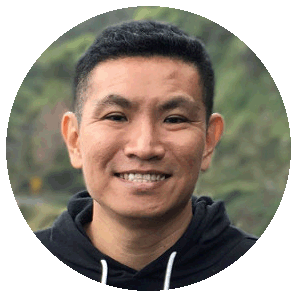 About me
I am working as a Technical Executive (TE) and managing a woodworking workshop known as the "Project Lab" in the School of Architecture & the Built Environment (ABE) of Singapore Polytechnic.

My background is in Construction Management, IT as well as Workplace Safety and Health. I am a Registered Safety Officer (WSHO) in Singapore and the Safety IC of our school Safety Committee and overseeing safety matters in the School of ABE.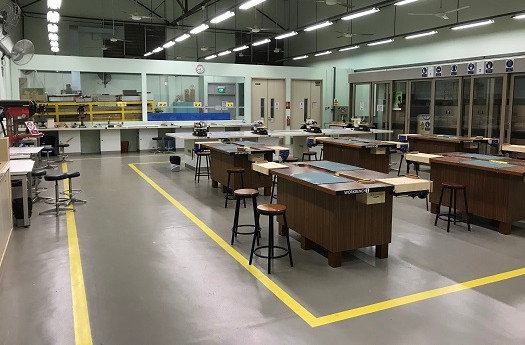 My Project Lab


I am also part of our school Project and Fabrication Team and will support our school fab lab (called "fabSTUDIO") which is located next to my lab. Teaching and assisting the students with the usage of the laser cutters, 3D printers and plotting of A0-size posters. I am also supporting a computer lab with high-end Workstation PCs used for 3D design and modelling in the construction industries.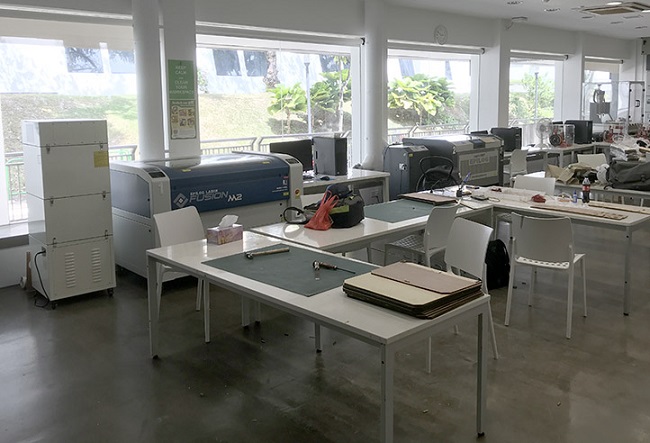 fabSTUDIO


I am sponsored by my employer for the Fab Academy course.


&nbsp &nbsp &nbsp &nbsp &nbsp

Singapore
I am staying in Singapore, which is a small island country located in Southeast Asia. The weather is summer all year round with much raining at the end of the year. Singapore is a beautiful garden city and well known overseas for it's good governance, effecifiency, clean and safe environment. It is also well known as the first night-time Singapore Grand Prix in Formula One history and first street circuit in Asia for F1 races.



Academic Education
I graduated with a Bachelor of Applied Science (Construction Management and Economics), from Curtin University of Technology, Western Australia.

I completed a Specialist Diploma in Workplace Safety and Health, and is currently a Registered Workplace Safety and Health Officer (WSHO) in Singapore as well as appointed as a Safety IC of our school safety committee. I am a certied trainer (holding an Advanced Certificate in Training and Assessment (ACTA)).

Other Academic Education include : Advanced Diploma in Information Technology, Microsoft Certified System Enginner(MCSE), MCSA, MCDST, CCNA, etc.
Digital Fabrication Exprience
Over the past three years, I had attended 3D Printing and Model Making courses as well as other in-house Fab Lab workshops like Fab Lab Safety, etc. before I was enrolled into the Fab Academy course.

As a building graduate, I am familiar with 2D drawing and drafting software (like AutoCAD) as well as 3D Drafting software (like Autodesk Revit). I am familiar with operating the 3D Printers and laser cutter machine in our school Fab Lab.

However, I am very new to electronics. I am the one and only student taking the Fab Academy course last year from Singapore. I am a continuing student this year in 2020.
Fab Lab Singapore Polytechnic



As Singapore Polytechnic is an institute of higher learning offering a range of full-time Diploma courses, Fab Lab Singapore Polytechnic has a number of satellite Fab Labs located throughout the school campus and offer a board range of equipment for digital fabrication, example 3D Printer, laser cutter, CNC milling machine, Vinyl Cutter, soldering station, among other equipment and hand tools.

I am mentored by instructors, Mr Steven Chew and Mr Rodney Dorville, from Fab Lab Singapore Polytechnic.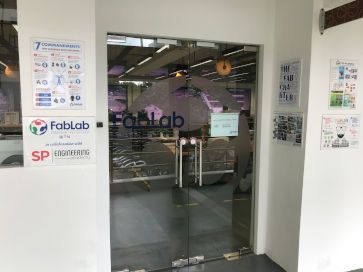 One of the Fab Labs in SP: Fab Lab @ T1442

This is where I spend most of my time here doing my PCB fabrication, soldering, 3D printing, Vinyl cutting, etc
Why I join the Fab Academy course and my aspiration
I am supporting our School fabSTUDIO, assisting the students with the usage of the laser cutter machines, 3D printers, plotting machine, etc.

In the near future, possibly next year in 2021, my Project Lab will be purchasing a large-format CNC machine. Therefore it would be useful for me to take up the Fab Academy course to learn more about Digital Fabrication.

As a certified trainer myself, I hope that after completing this course, I can contribute back to the organisation by helping to conduct Fab Lab Safety Briefing, basic 3D printing, laser cutting, 2D/3D Design, etc. for the staff and students in the School of ABE. I also hope to offer my assistance to the final year students of the various diploma courses if they need any help with building their own electronic sensor devices.
Fab Academy Student Agreement :