Lamiaa Nail Fab Academy Student
---
About Me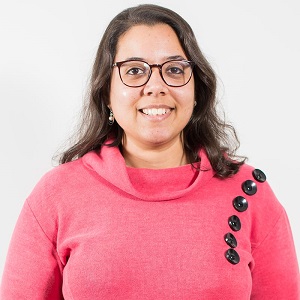 I believe that everybody deserves a chance of quality learning. Thus, I combined both my passion for engineering and education, to help the next generation of makers and creators to realize their potential and dreams through STEM education and education technology.

I'm a Co-founder and School Program Manager at the Egyptian Science Week (ESW), a nation wide initiative that aims at increasing the public interest of science, technology and innovation. The event is held in March of every year, with different activities all around Egypt. Formerly, I held the position of Science Communication Specialist at Department of Physics at the American University in Cairo (AUC). Prior to working at AUC, I have been the Education Team Leader of Tahrir Academy, an online learning platform that creates mind-stimulating learning experiences for more than 150,000 learners. I also worked as a Research & Development Engineer in the industry, before shifting into STEM Education & Science Communication.

I hold a bachelor's degree in biomedical engineering from Faculty of Engineering, Cairo University and I'm currently pursuing a master's degree in Education at AUC. For my master's thesis I do research on how to develop educational programs for makerspaces and Fab Labs in effective ways, to support the learning of STEM-related concepts, and for this purpose I use design thinking as a framework to structure the learning experience where learners use making and digital fabrication to tackle design challenges.
---
Why Fab Academy?
My experience with digital fabrication started in 2017, when I used laser cutting and 3D printing for the first time to develop a construction kit for STEM summer camp at AUC, and I was HOOKED! I needed to learn more, so I joined the Maker Diploma program provided with Fab Lab Egypt in collaboration with American Center Cairo (ACC), and for my final project I built "Beethoven" the Robo-Piantist, a robotic hand that plays the piano!I believe that digital fabrication and making in general are amazing approaches to enhance STEM learning. I joined Fab Academy to learn even more about the ins and outs of digital fabriction, and gain technical experience that will help me develop my career in maker education and innovation management.
---
Final Project
My final project is "Xpresso", an expressive educational robotic head for children with autism. This robotic companion will serve as "facial expressions guide", Kids can use it to learn and recognize human facial expressions associated with various emotions.

---
Contact me
Email: [email protected] | Linkedin | Twitter