Week 17 - Invention, Intellectual Property and Income
Develop a plan for dissemination of your final project.
Invention
I am building a scale déployé dome made by plastic 3D printed hinges able to stretch and shrink depending on the light intensity that activates the entire system by using six servo motors in that case.
Intellectual Property
Maybe someone had designed a similar geometry before, but not the control of their movement as far as I am concerned.
So I am going to protect it by a Creative Commons License available on its website: http://creativecommons.org/choose/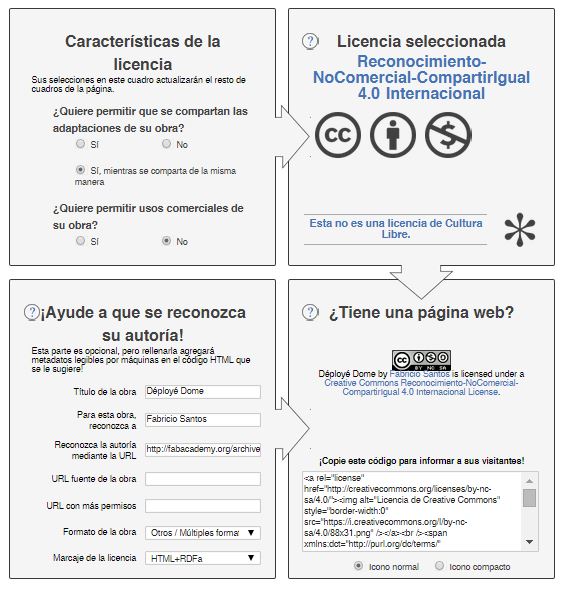 Creating a Creative Commons License for the Déployé Dome.
By anwering some easy questions I have a logo of my CC License and the code links to my reference website in the Academy archive.
Income
Right now I am only making a scale model so it does not make sense to pay for it, but in the future if I continue developing the project in a bigger scale with oder kind of construction materials I would think about changing the CC License or patent this kind of stretchables hinges.