3D software of my choice, All around powerful 3D modeling Texturing Rendering but really excels in animation and building rigs. It is very modular with options build your own tools with python scripting. I find it more intuitive then other packages as every object and every action is a node.
http://www.autodesk.com/products/maya
A powerful 3D tool with non industry standard navigation system. (You can switch to maya or max navigation but that does not work with Ubuntu as the shortcuts collide with unity) Learning curve is pretty steep. I'm impressed with what it can do and it is definitely a dangerously good challenger to commercial software. Having lived in Maya universe a long time, there is a lot of features and flexibility I miss.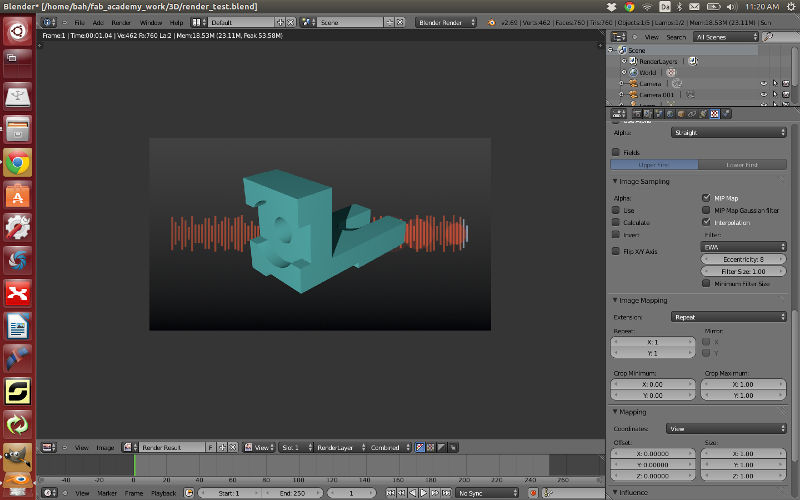 Online easy cad software for beginners, but wit surprising lot of power. Basic idea is that you build shapes by grouping primitives or subtract with primitives or shapes you build. How ever the meshes that comes out of TinkerCad is topology wise a complete mess, so to continue your edits in another application is pretty much impossible. It got an integrated community built in to the plat form so you can take another design and start tinkering it for your needs.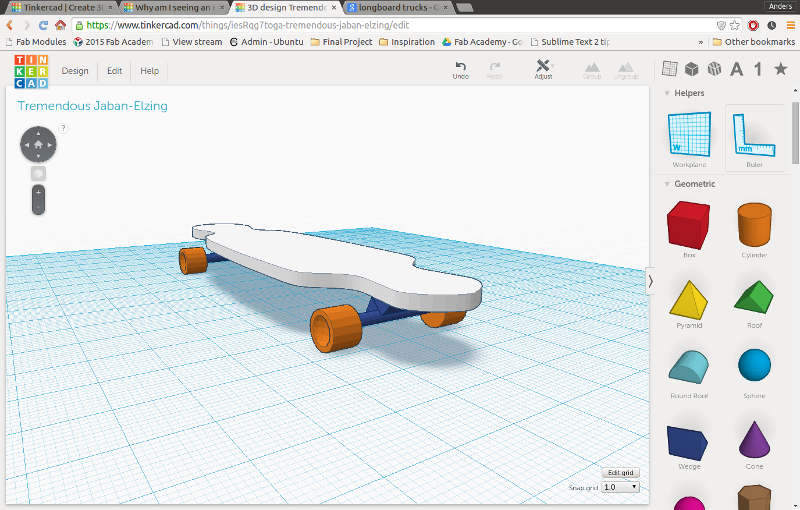 Create and modify geometry similar to Google Sketchup. You can also combine your creation with off-the-shelf components from RS Components and the Allied Electronics 3D library. Looks really promising but only for Windows at the moment.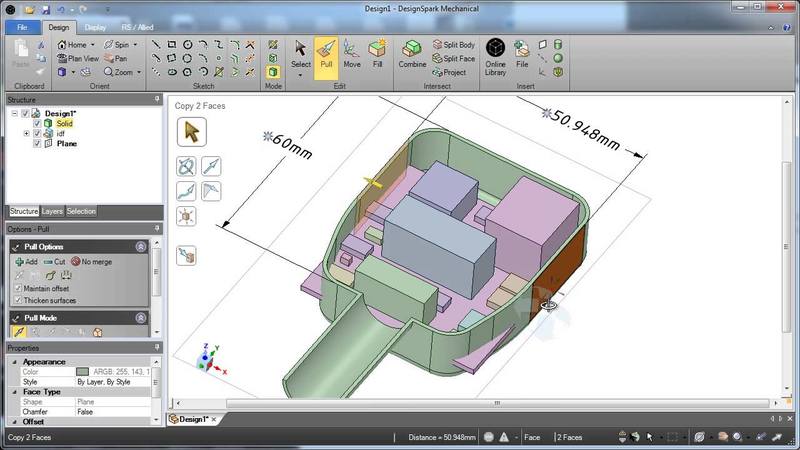 Never done cad modeling before, been more of a vertex pusher, but I like the structure and flexibility it gives to come back and easily change the part. Got multiple workbenches that you go between to complete your sketch to finished 3D model. You can also set up constraints to make modification to the parts half automatic.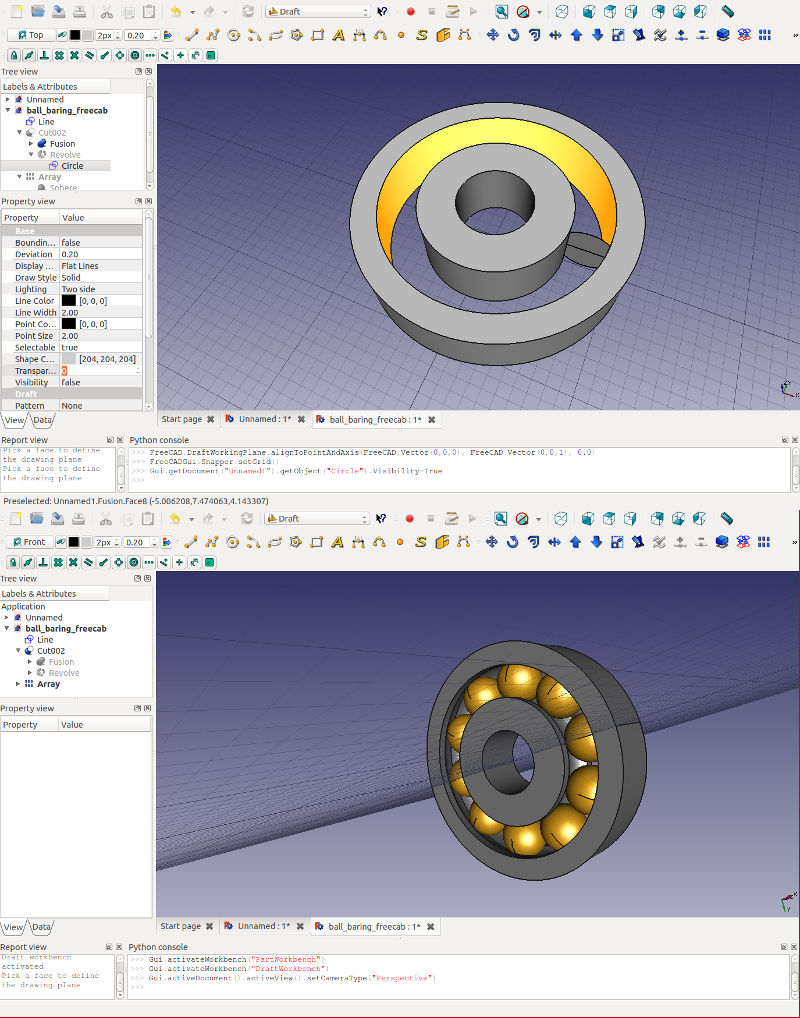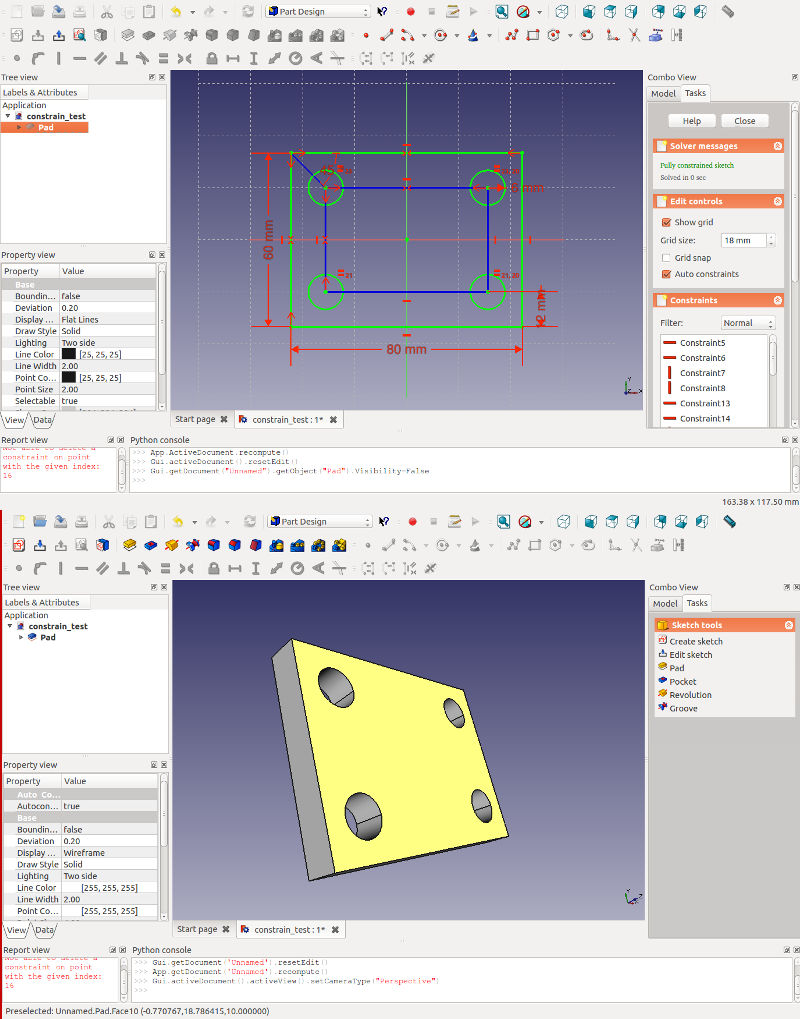 Uses functional representation of 3D All are a equation. Uses much more computing but is more powerful. You can adjust you 2D/3D elements through a node- and a script editor. It is still in alpha state but works quiet well.
At first glance looks very simple but when you realize the power of constraining eg. To get constrain something to middle of a line use:
(c1_inner.r + c2_outer.r)/2