Final Project No.3
Mechanical Design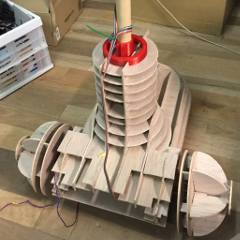 This section is for my Mechanical design and construction.
Body Design
I want to make Body like circle or sphere.
So first, I used Rhinoceros, and modeled body that is made curved surface data.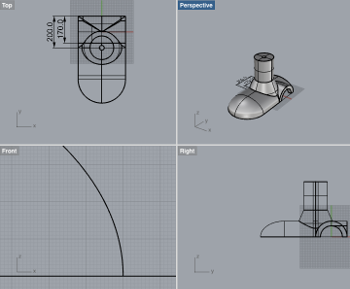 There is STL data
here.
Make 2D-data
This design became very big. So I choice to translate this model to press-fit construction data.
I used "123D Make" and translate 2D-dxf datas.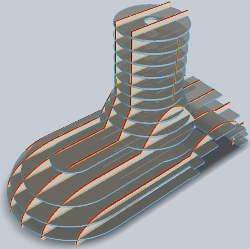 Tires Design
Tires is needed strong, and seamless with body design.
So, I all designed about tire. It's made 2D press-fit construction.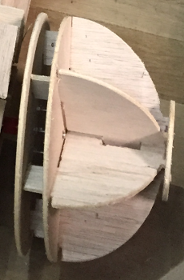 Gear box
I choose gear box set for toys. It's made in Japanese campany "TAMIYA".
It's sold in
Amazon.
And I change motor. I used RC260. It's drived 5V.
flange
Flange is the important parts to connect tires and shaft of gearboxes.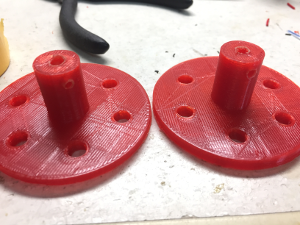 Flange's stl data can be get
here.
. I compressed Tires and body's 2D datas to zip file. It can be get
here.
.
Neck Design
Neck is for Camera mount.
This design can adjust length of neck. Round bar for neck parts is diameter 30mm. It's fixed by two 3D print parts. It can be get
here.
Top of neck has switch terminal and gimbal.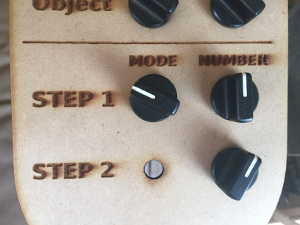 2D data is
eps.
and
svg.
vinyl cutter
switch terminal is simple design. So, I couldn't understand switch place and meaning.
So I try to make indicate labels using vinyl cutter.
Our LAB's vinyl cutter is "CAMM-1".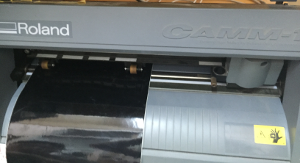 I made data using Inkscape, and sent to PC for CAMM-1. CAMM-1 is used "Illustrator"'s print command. So Inkscape data is must eps data.
If opened eps file using Illustrator, crick the "file > print".
Set the vinyl size, like paper print. and execute.
complete!!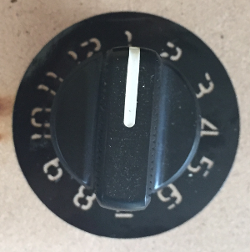 There are complete data.
eps
and
svg.