{ Fab Academy 2015 : Koichi Shiraishi }
- Week 02: computer-aided design -
Weekly Assignment
model (draw, render, animate, simulate, ...) a possible final project, and post it on your class page
Project proposal
I want to make the "streaming data driven machine," but I have not decided the processing method yet. I think of situation when a "streaming data machine" used.
I and several members of FabLab Kitakagaya had experimental activities with digital fabrication machines. Those activities were held at a few areas in Japan in the last year. One is the cuntory area in Yamaguchi prefecture, and another is Shodo-shima island inside the Seto Inland Sea.
In each area, we tried to solve a ploblem. We utilize local resources as a means to solve the ploblem, for example, bamboos in Yamaguchi. It was very exciting for me.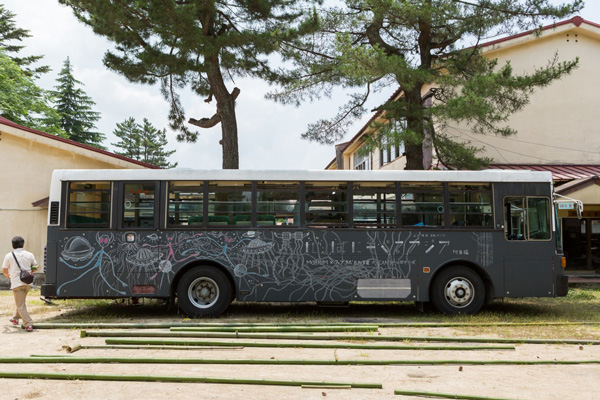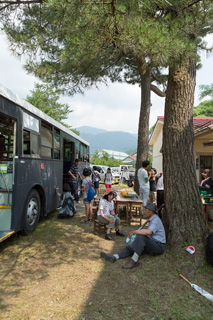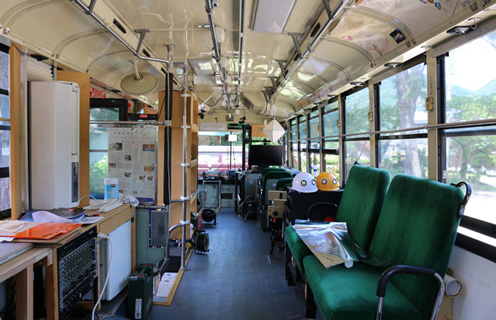 Photo: Yamaguchi Center for Arts and Media
"Media Art Kichin Yamaguchi"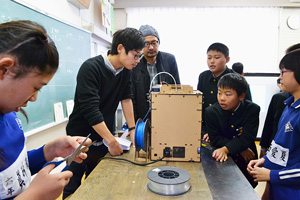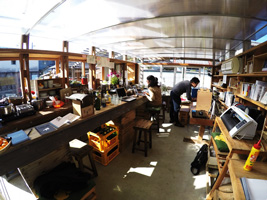 Photo: FabLab Kitakagaya
"FabLab Kitakagya Blog"
I propose a movable machine, because I will find unique resource by migrating.
We arranged the mobile FabLab modified by a bus in Yamaguchi, however I have no money, so I will use a bicycle.
I designed a carrier by "Rhinoceros 5.0."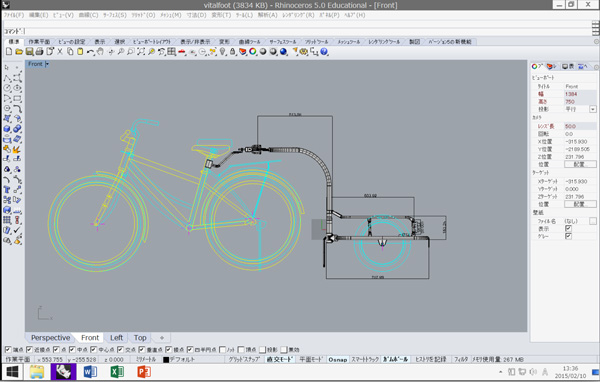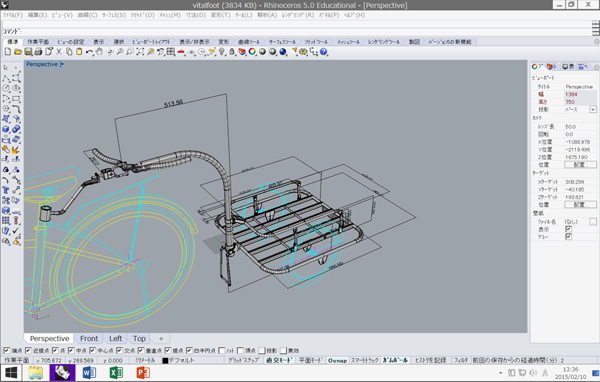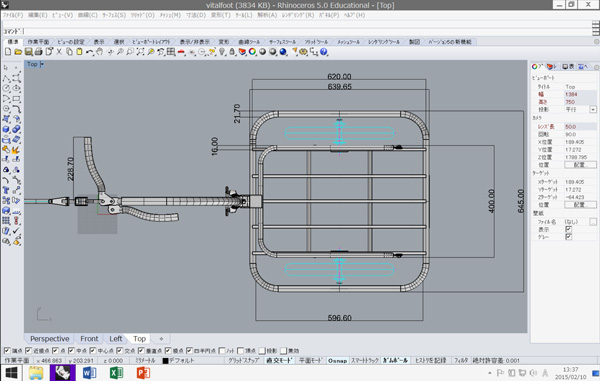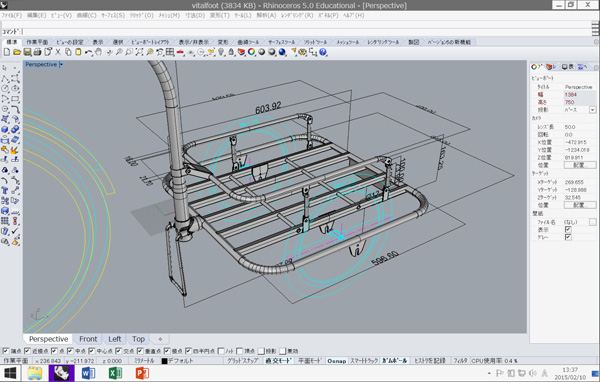 I used those pictures as reference for the carrier.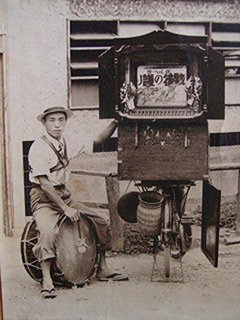 From: Tome city offfice Wed page
"登米市/街頭紙芝居資料"
From: Museum of Ehime Hystory and Culture / Photo: Keiichiro Inoue
"学芸員ブログ『研究室から』"
Those pictures were taken at 1950's in Japan. The men played picture story show that we call "kamishibai."
A picture story showmen gathered children around them. They earn to sell cheep sweets.
I am inspired by this system. I decided to develop a machine that can output foods.
There were interesting sweets when I was a child. It is called "NaruNaru Gumi no mi (なるなるグミの実)."
A child needs to grow the sweet by herself. The final shape becomes unipue.
I think that this making method is interesting.
I looked for this product so as to experiment, but this product has been discontinued.
Therefor I imtate this product based on the video clip.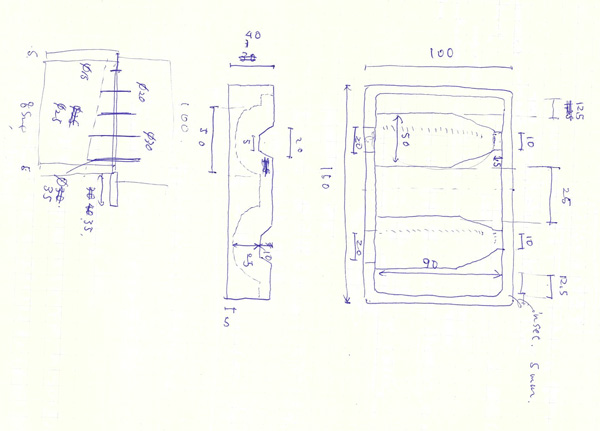 Plan drawing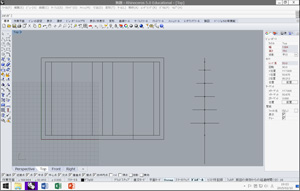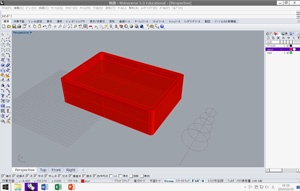 make guide lines
ExtrudeCrv>BooleanDifference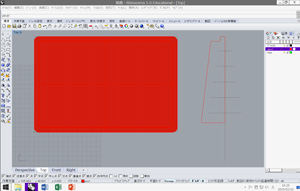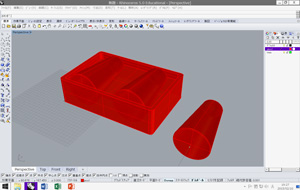 make curve
Revolve>move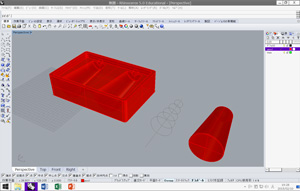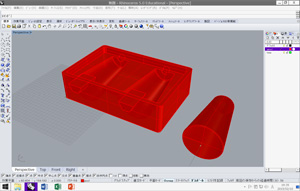 BooleanDifference
make curve>BooleanDifference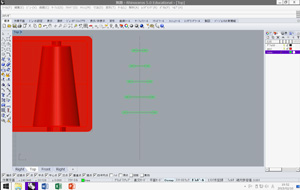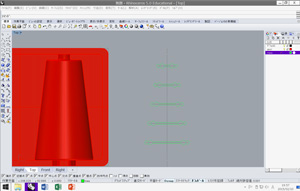 make curve
trim curve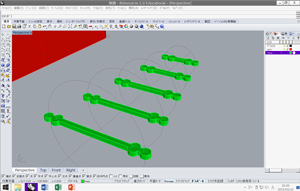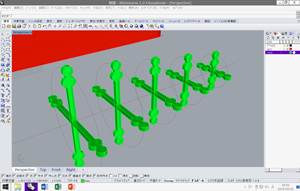 ExtrudeCrv
rotate copy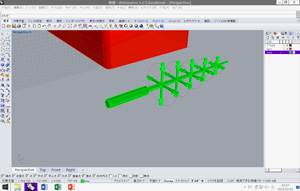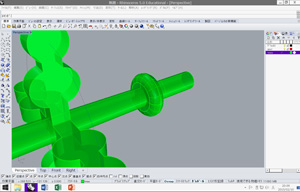 make curve>loft>ExtrudeCrv
make curve>Revolve
For final project
2D images
I drew on a paper. After scanning, I painted coler with "phtoshop".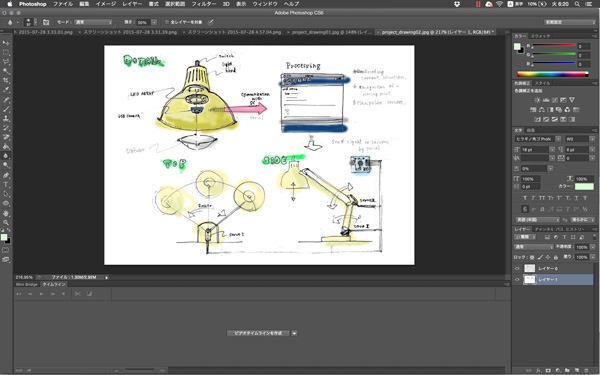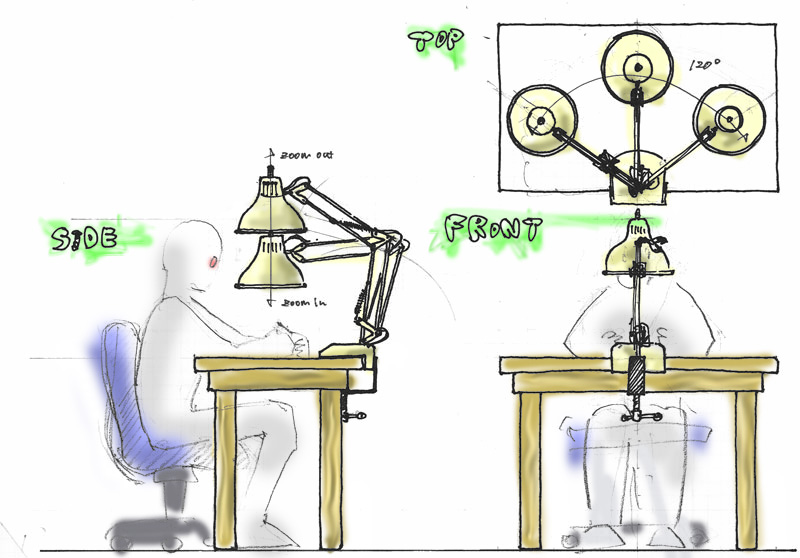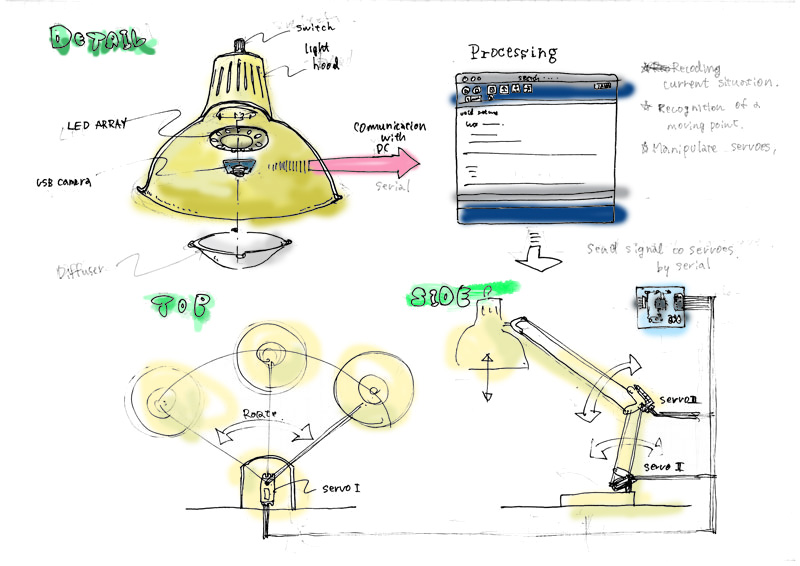 3D image
I made by "Rhinoceros"