Design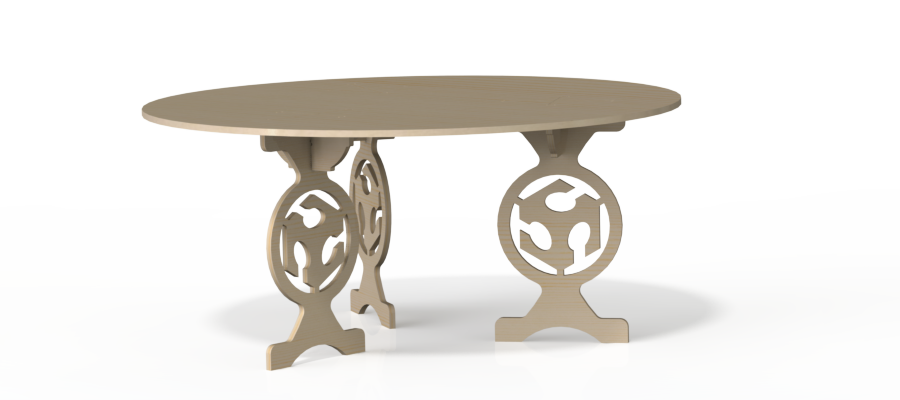 I decided to use this week as a way to improve my knowledge of Solidworks parametric capabilities by designing a fully parametric coffee table for the FabLab's new caffeine den.
Parameterise All The Things!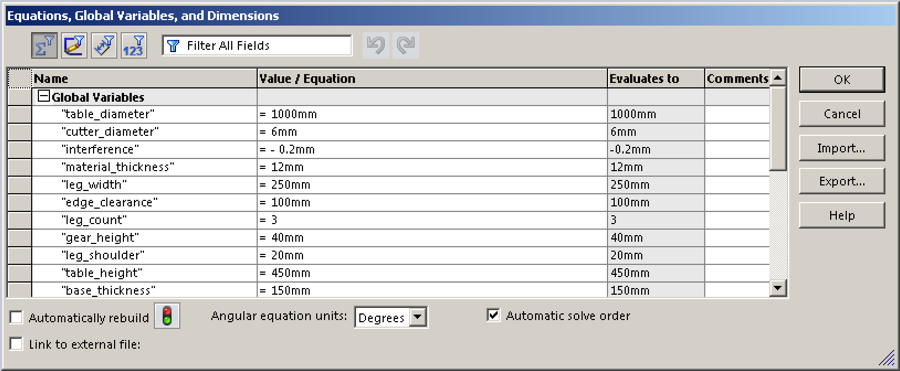 In aid of improving my knowledge, I set about parameterising all of the possible components of the table that I could, shown above is the equations editor, which is where the parameters that govern the design are set.
All of the parameters have been put into the Assembly and can be called from the various parts by using the [email protected] syntax.
CAM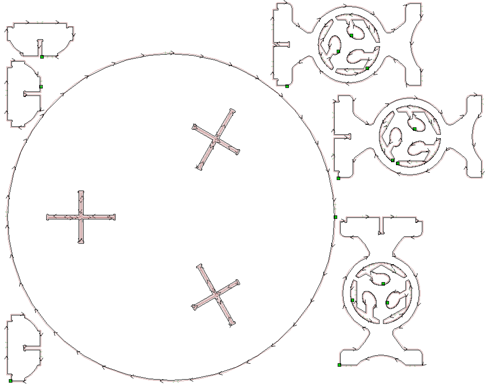 For internal cuts, namely the slots for the legs to attach to the table leg I chose to use a pocketing pass, the increase in machining time was acceptable to me for these small areas in lieu of having to clean out tabs from an area where tolerance is critical to assembly.
Fabrication

To fabricate the table I used the ShopBot CNC Router at FabLabWgtn with a 6mm 2 fluted endmill, rather than using a full sheet of ply I managed to nest my table in PartWorks to suit 2 half sheet-ish sized offcuts that had been languishing unloved in the stack.
Assembly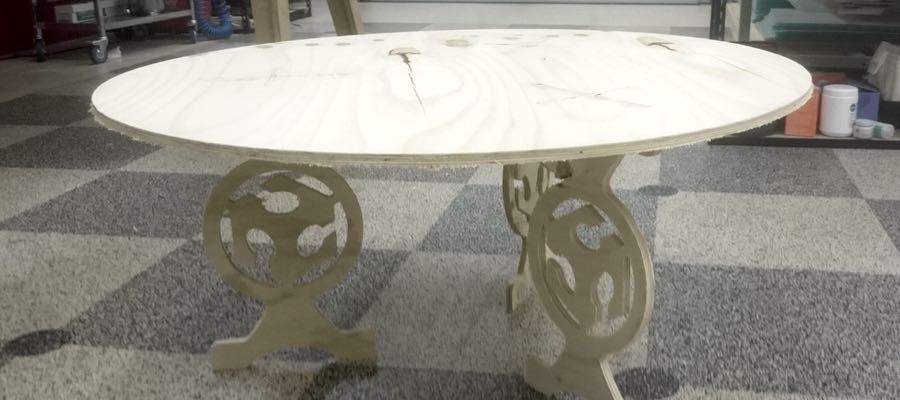 Based on other students experience, some test cuts and some consultation with the Oracle of Woodworking i had figured that I needed to have a clearance of 0.2mm to achieve a nice snug fit that should assemble without needing any glue or fasteners.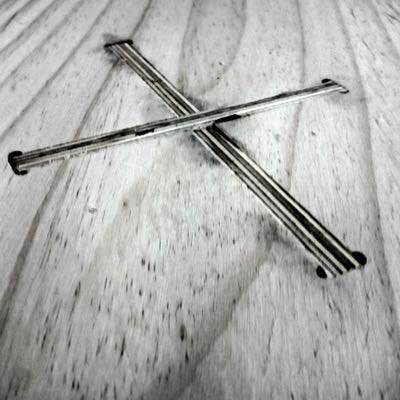 These calculations turned out to be correct (phew!) and the table went together quite easily with the aid of some percussive coaxing.
Design Files