Wildcard
Assignment:
Design and produce something with a digital fabrication process (incorporating computer-aided design and manufacturing) not covered in another assignment, documenting the requirements that your assignment meets, and including everything necessary to reproduce it.
---
In this week I decided to use Digital Sewing Machine (JANOME Memory Craft 15000)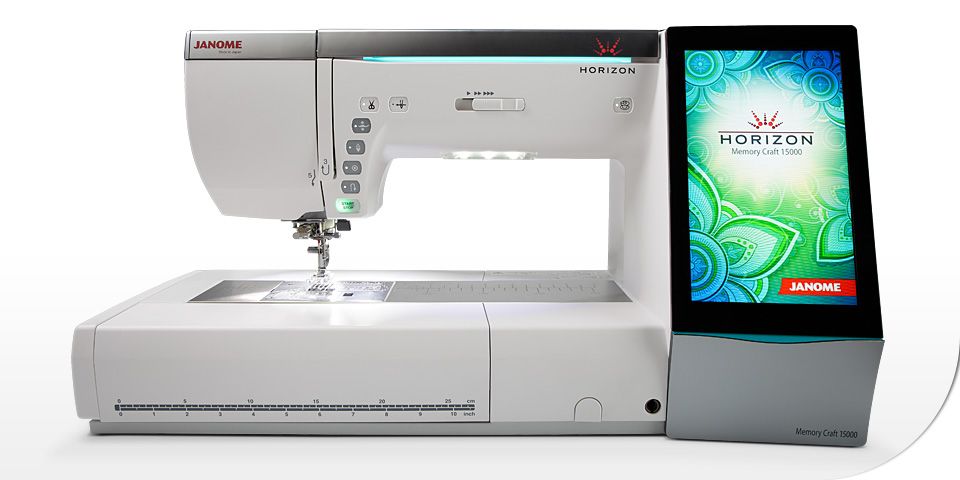 First, I choose the hoop that fit well my design. Then I have to put a white paper on the hoop to ensure that the rag is leveled well to allow the sewing needle perforate smoothly through the rag. Then I put the black rag on it.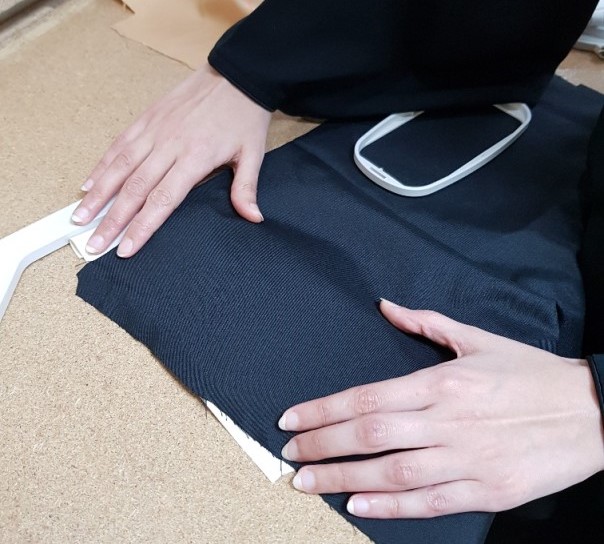 I closed the hoop and tighten the screw.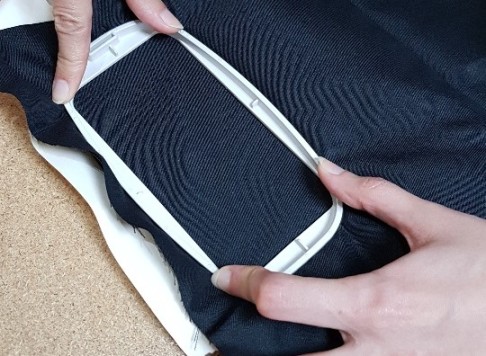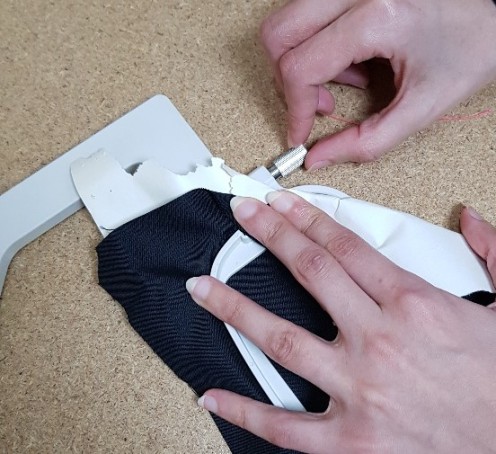 After that, I pulled the rag from the sides till it become flat and tighten carefully. And Salama taght me a trick, if I hit the rag by my fingers and I heared drum sound, then its perfect and very tight.
Then I placed the hoop in its designated place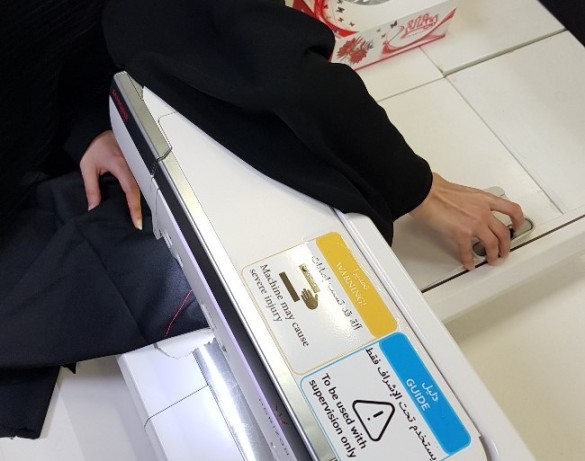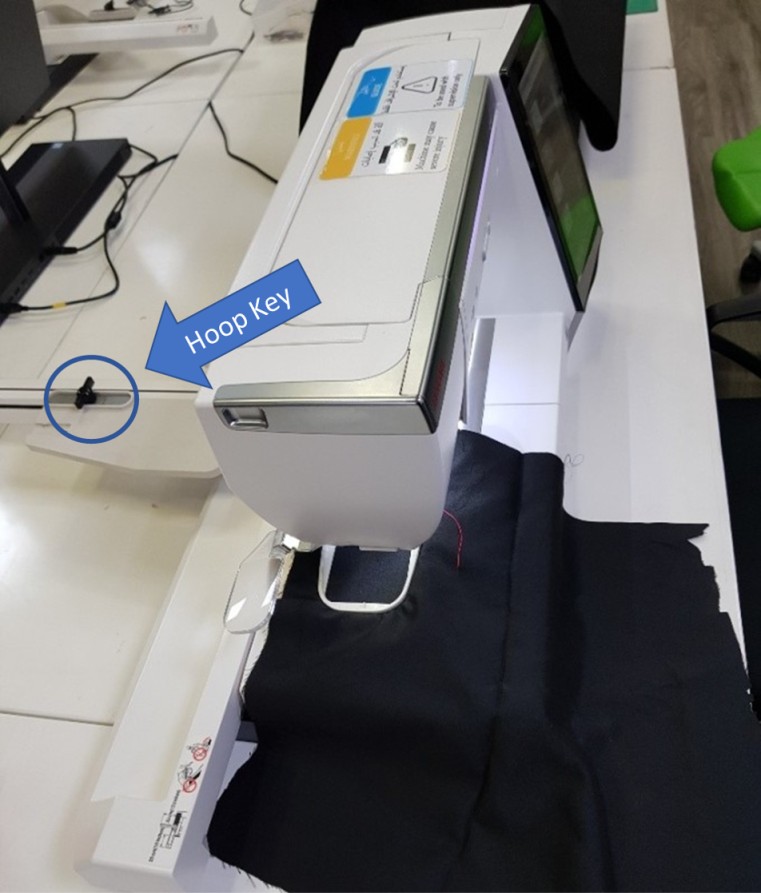 Now I have to work with the software of the machine.
- First, I need to select the type of the hoop I used (FA10).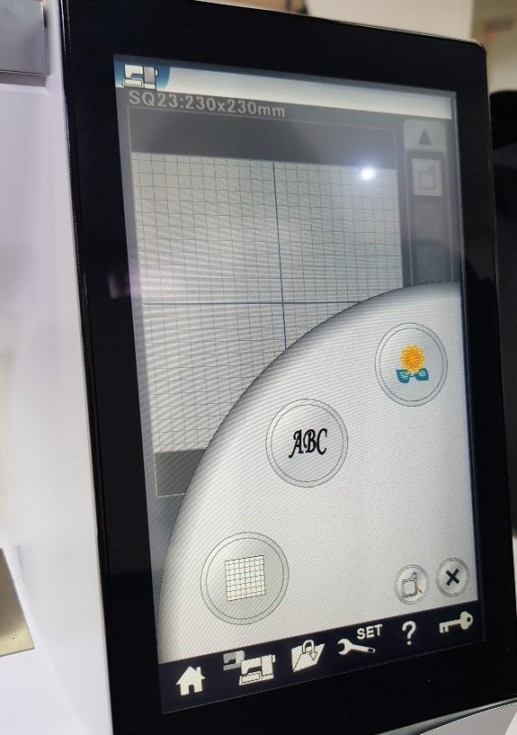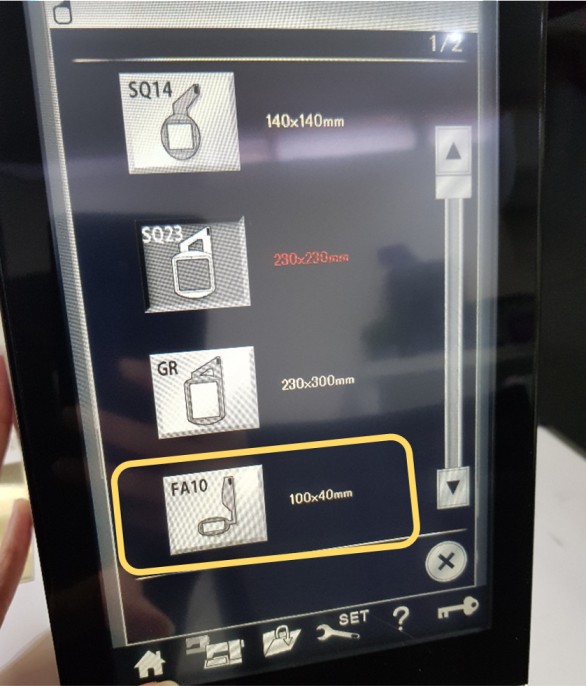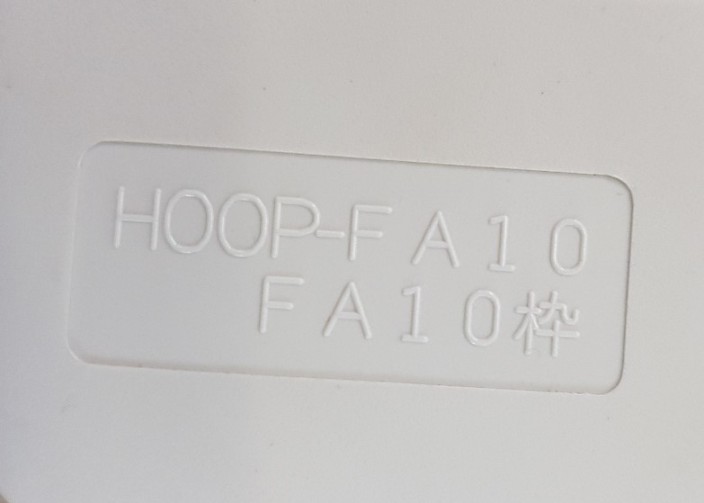 Then I wrote my name SARA.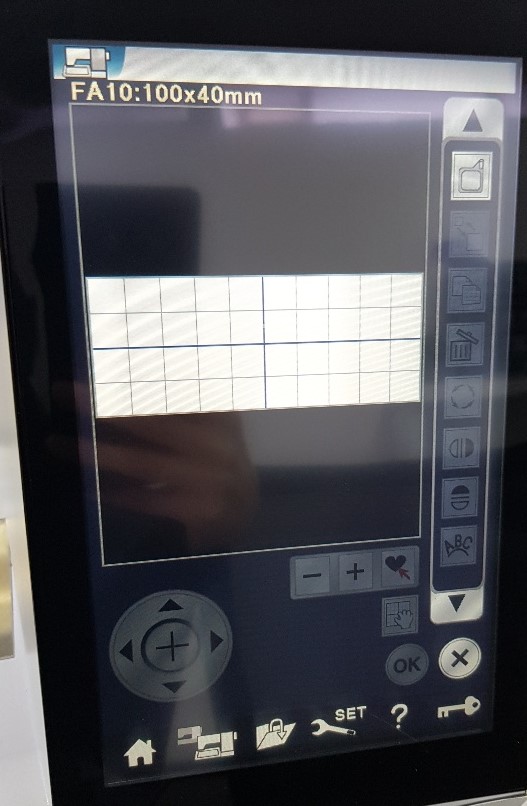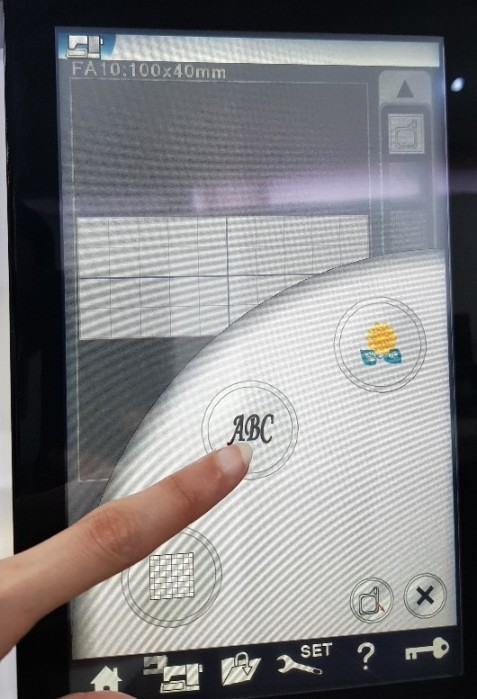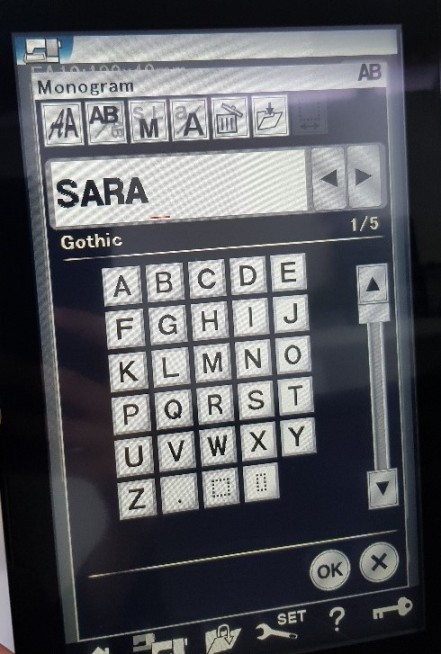 After I wrote my name and pressed OK, the following notification appread. I should keep my hands away because the hoop will move to its centre position. Then I pressed OK.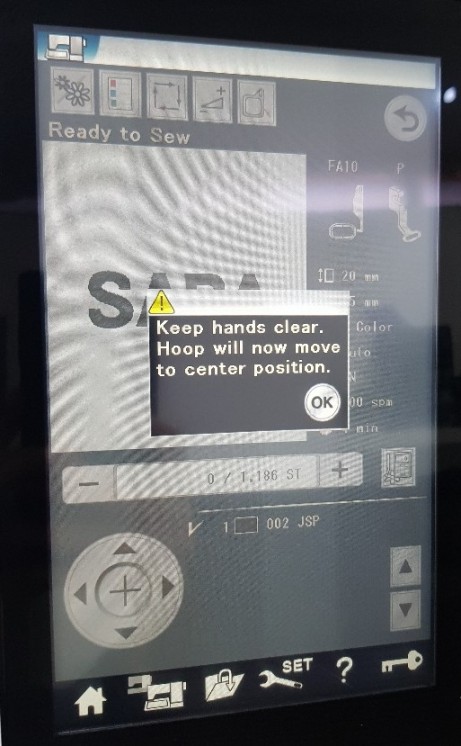 Before the machine starts working, it shows me the following notification. This notification asks if the hoop I'm using is FA10. Yes it is.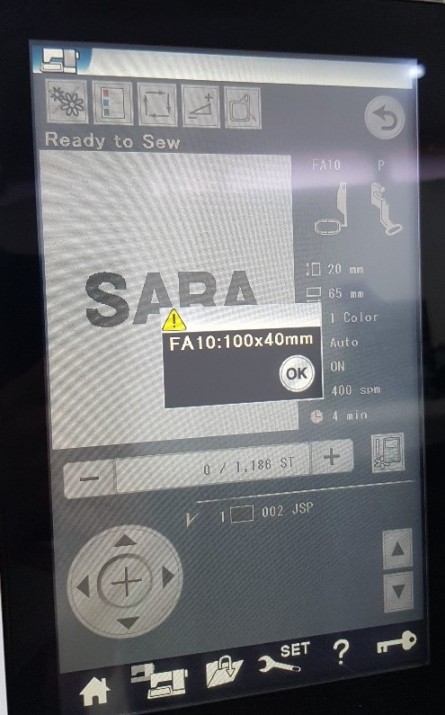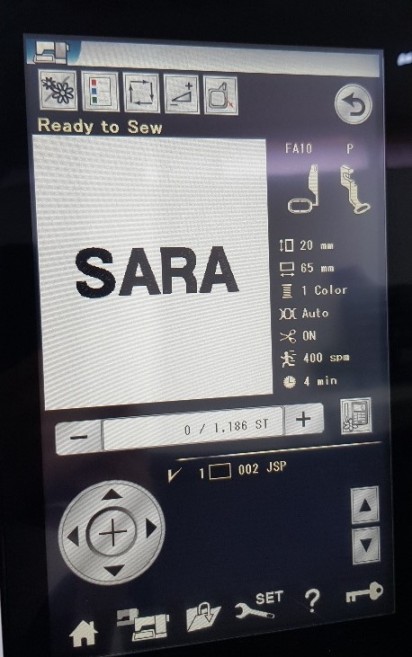 Then I changed the thread. This machine has two places for thread and it works as shown in the following video.
Video Link
Thread 1
I pressed the lock button to ensure the needle will not move will fixing the thread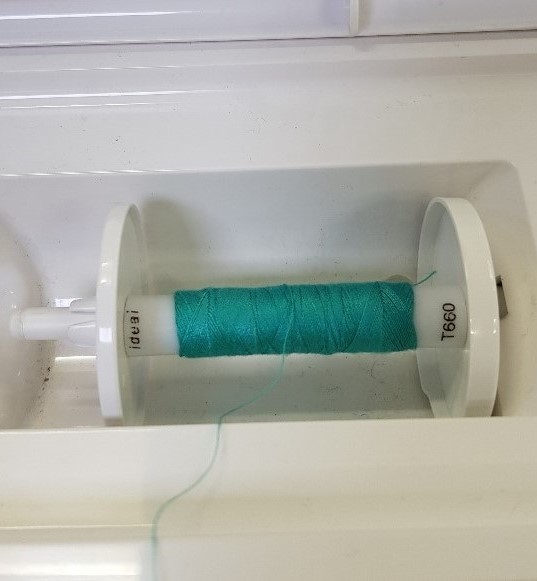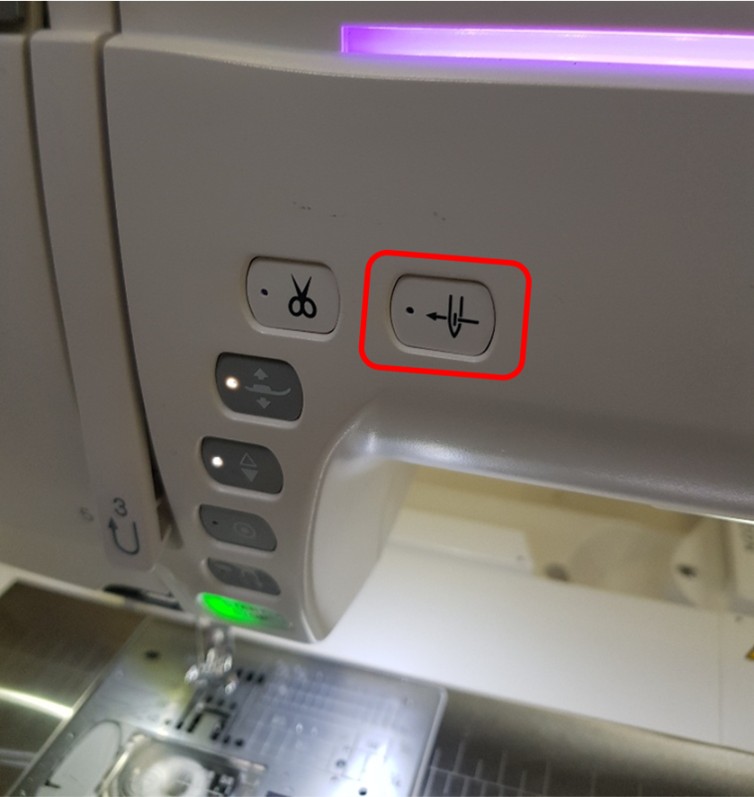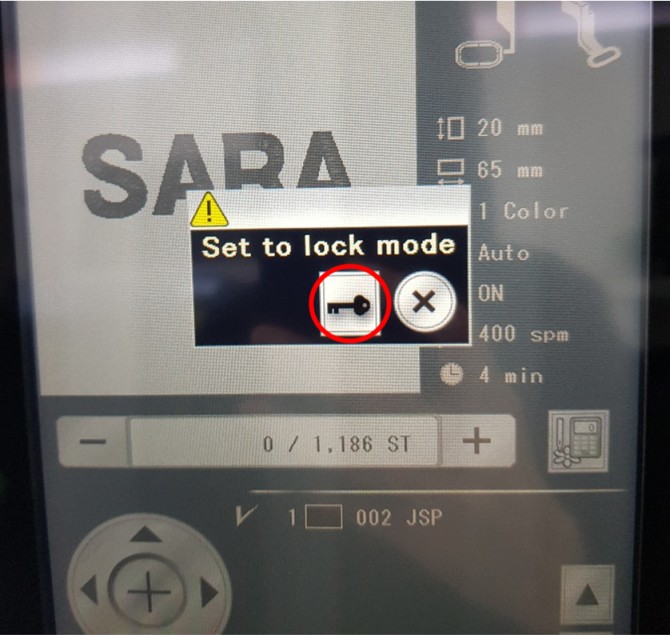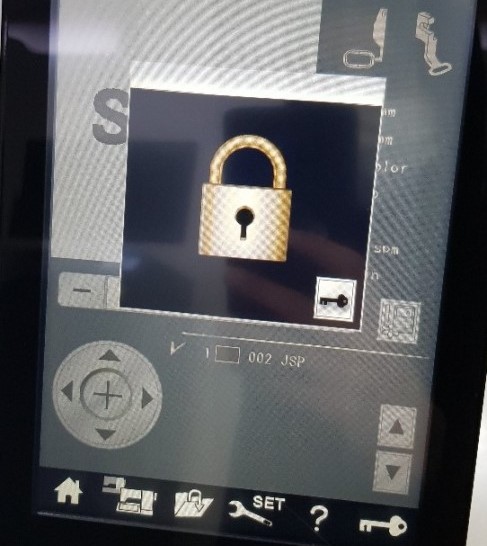 Thread 2
I did the same thing for thread 2.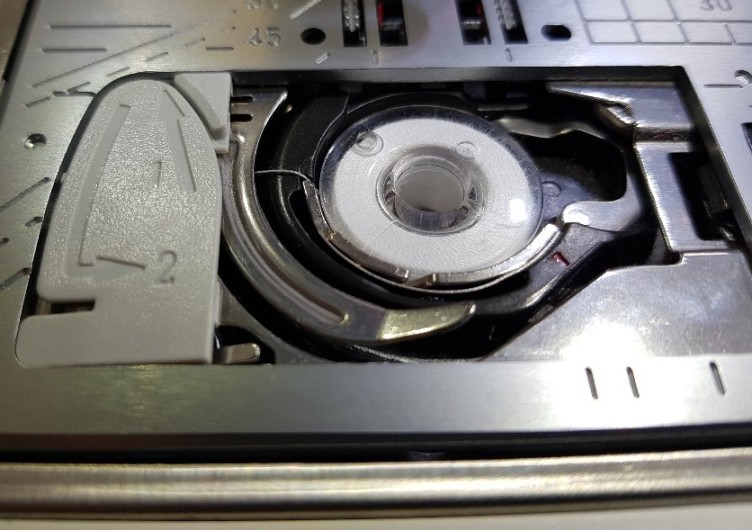 Everything is ready now, I can press the START button.
This is the result.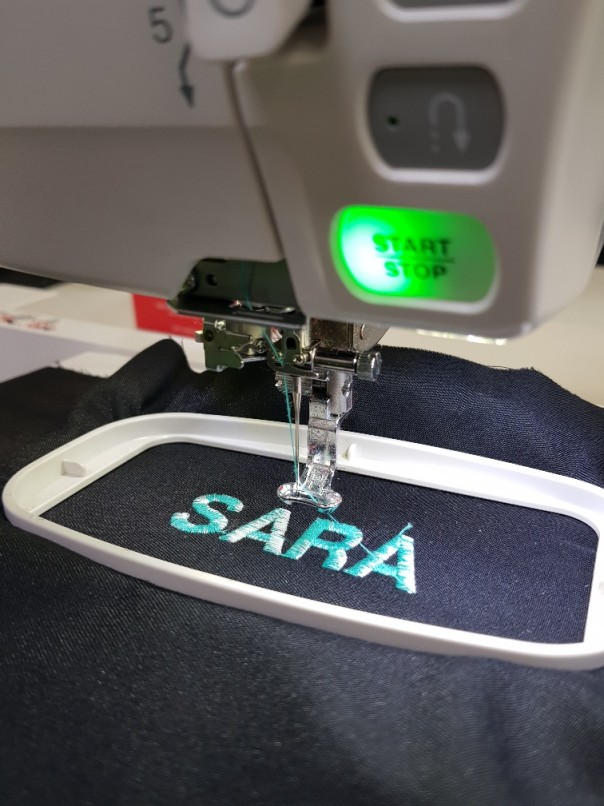 Here I removed the supporting paper.
Then I put it in a frame.
The screw is very hard I couldn't tight it more.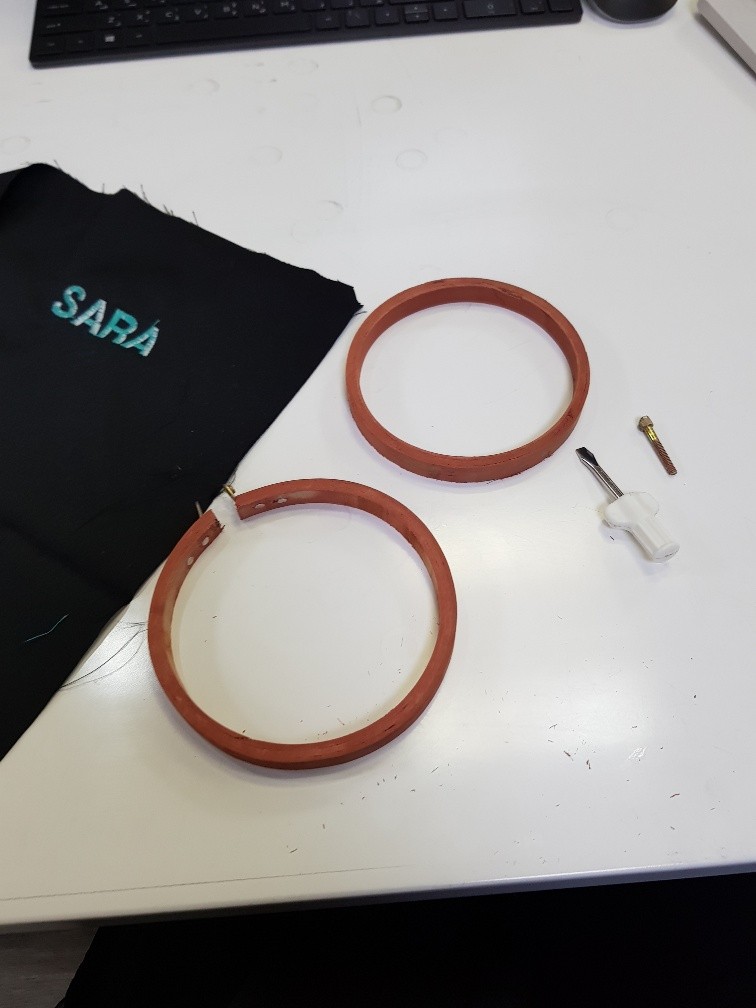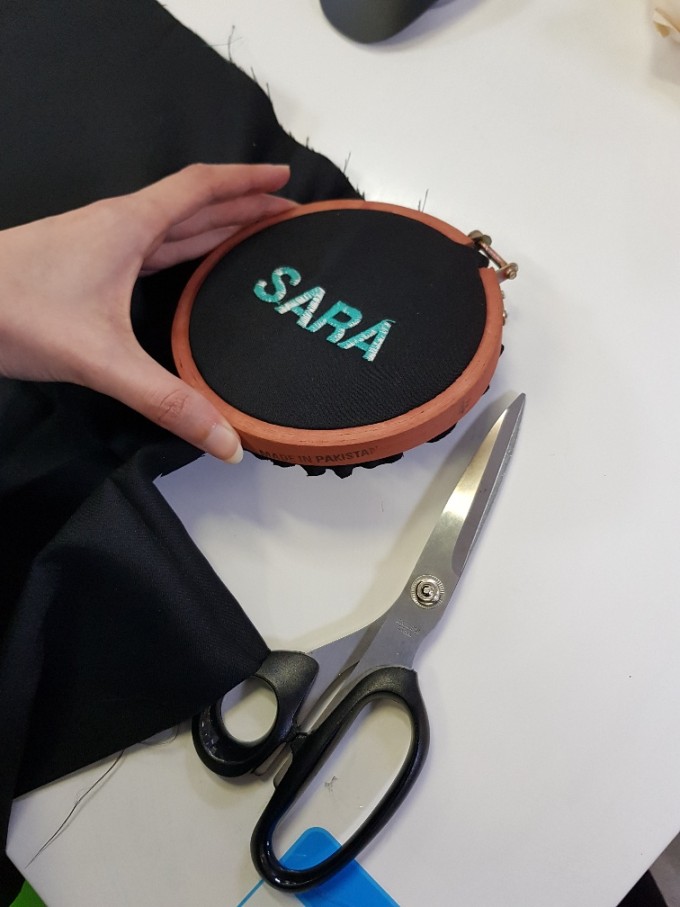 DONE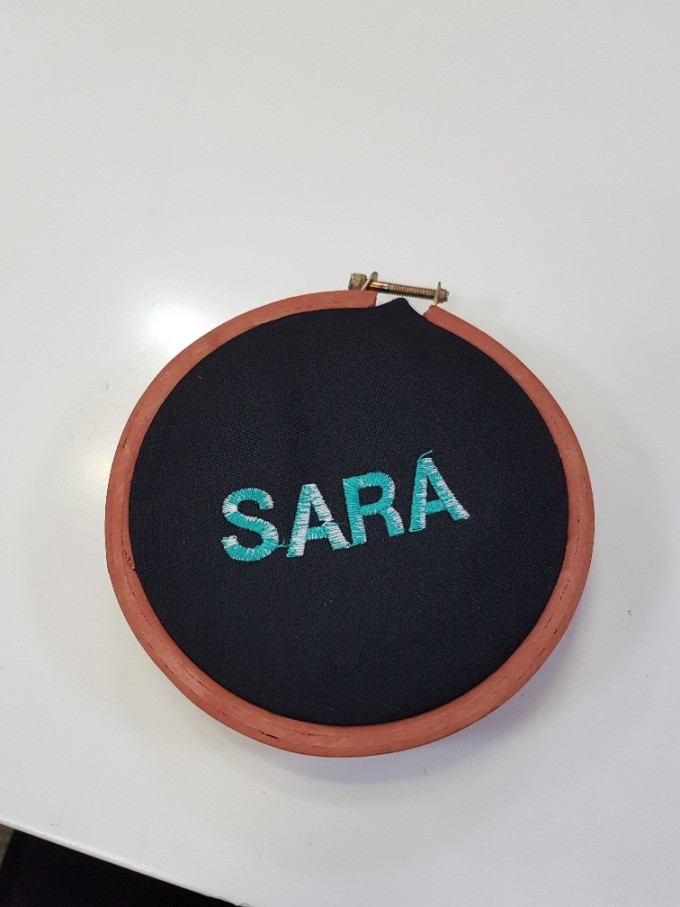 Close Project