About Me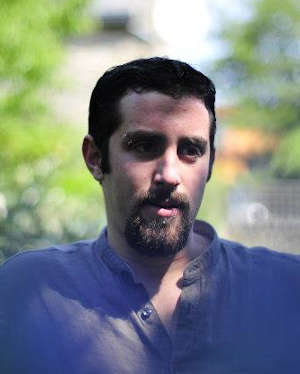 Hello World!!!
I'm Baptiste LARDAIS alias ARZH MORENN, i'm 32 years old from France. I'm a Multitask Man, i do a lot of different work (Cook, Wine-waiter, Barman, Blacksmith, Historical clothe seller, and some more things....)
I love to Create, Make, Repair everything. For the moment i learned a lot by myself (loocking tutorial and putting the hand inside).
Special thanks to Myriam, with her i discovred the FAB world late but directly love this.
With the help of NEIL and the "la Machinerie" Fablab staff i'm going to learn "How to Make (almost) Anything".
Why the Fab Academy?
I start this curse for a professional retraining, i'm affected by arm chronicle pain & with this i can't practice anymore my other work.
Always intersed by technologie and by making stuff, i start to follow the Makers community & be really passionate by the MAKER Way of life;

My Fab Lab Project.
After the Fab Academy, the project is to work with "La Mélusine".
This associations want to create a really nice place near Poitiers (FRANCE), with a FAB LAB, a GAME LAB, a recyler place (working on a Precious Plastic work space.), a repair cafe, some coworking place & shared work-shop.
Special thought
I have to thanks My Wife & My Son, They stay to Poitiers and leave me comming here, 500km far to my sweet home.
Without all their incitation & encouragement, i never going so far.
With all my love, always thinking off You XoXoXoX