Audio speaker (Computer-controlled machining, week 07)
In week 7(Computer-controlled machining), I made my original speaker as an outcome from assignment of "make something big".
Backload horn speaker
---
Connection with amplifier and devices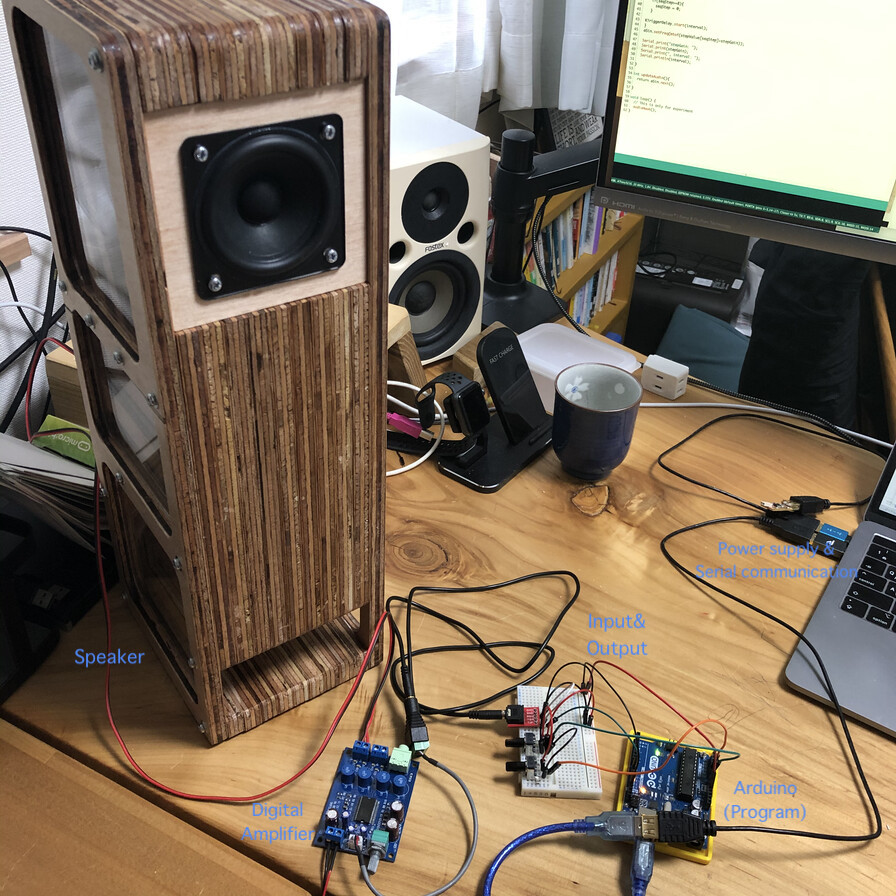 I acquired a 8 US dollars small digital amplifier in amazon. Though there would be options that I can make an audio amplifier by my own, I bought this because I want to concentrate on the "Pot" design and process using senseors and MIDI signals.
---
Testing embedded program sounds
I did an sound experiment as outcomes of week9 individual/group assignment of "embedded programming".
Experiment1) Scale controll using potentiometer
Arduino code using Mozzi library make sounds. Arduino 9 pin is connected to audiojack and sounds come from speaker. The video sounds is recorded by microphone embedded in iophone.
Experiment2) Live coding by Sonic-Pi using potentiometer
Sonic-Pi on Raspberry Pi make sounds. Raspberry Pi audio jack is connected and sounds come from speaker. The video sounds is reorded by a headset microphone connected to Macbook Pro.
Live coding on Sonic-Pi
Experiment3) TBD: After I revise the amplifier into "monaural mode", I will come back to test the audio sound.
Reference