Home¶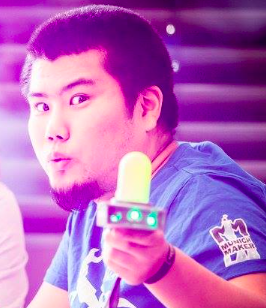 Welcome to your new Fab Academy site¶
This is Kennys blog for the Fab Academy.
My name is Kaname Muroya, most people call me Kenny. I study Informatics plus Computational Linguistics at LMU in Munich. Born in Kyoto, I loved tinkering my whole life. I study IT because I saw that my projects need better controlling software and it is the "soul" of robots.
Why am I doing FabAcademy¶
I realized that IT cannot cover my full passion, so I decided to professionalize my skills in making. There is also a TEDx-talk where it says that we can only stop meaninglessly consuming by trying to be self-sufficent. And I like that philosophy and I want to contribute to it.
Where is my lab¶
I am member at Erfindergarden in Munich, where we try to encourage youth for making. Our main tools here are 3D printers, Laser Cutter and CNC-machines (Othermill).
What do you want to make if you exceed all your imagination¶
A submarine version of arch Noah as a maker's paradise. But this is not my final project. ;)
What do you want to know to make¶
PCB, CNC, Lathe, Welding, to sum up: Metal fabrication.
Idea for Final Project¶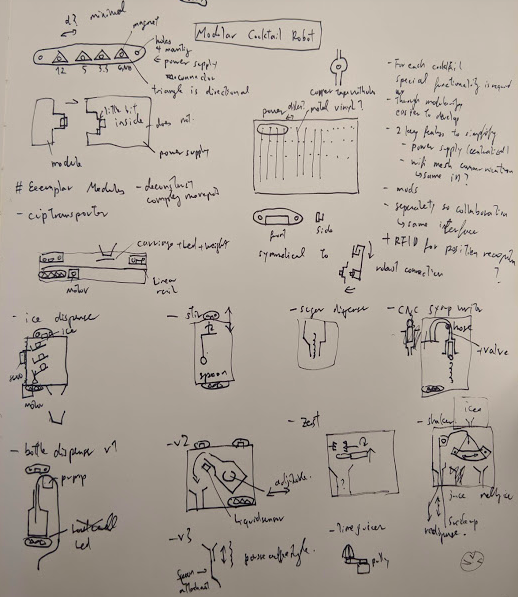 The procedures for making cocktails is complex, because different techniques are used for each drink.
If you modularize, you can keep the whole system small but it's capabilities big.
Besides, you can develop each module seperately, which makes cooperation easier.