project slide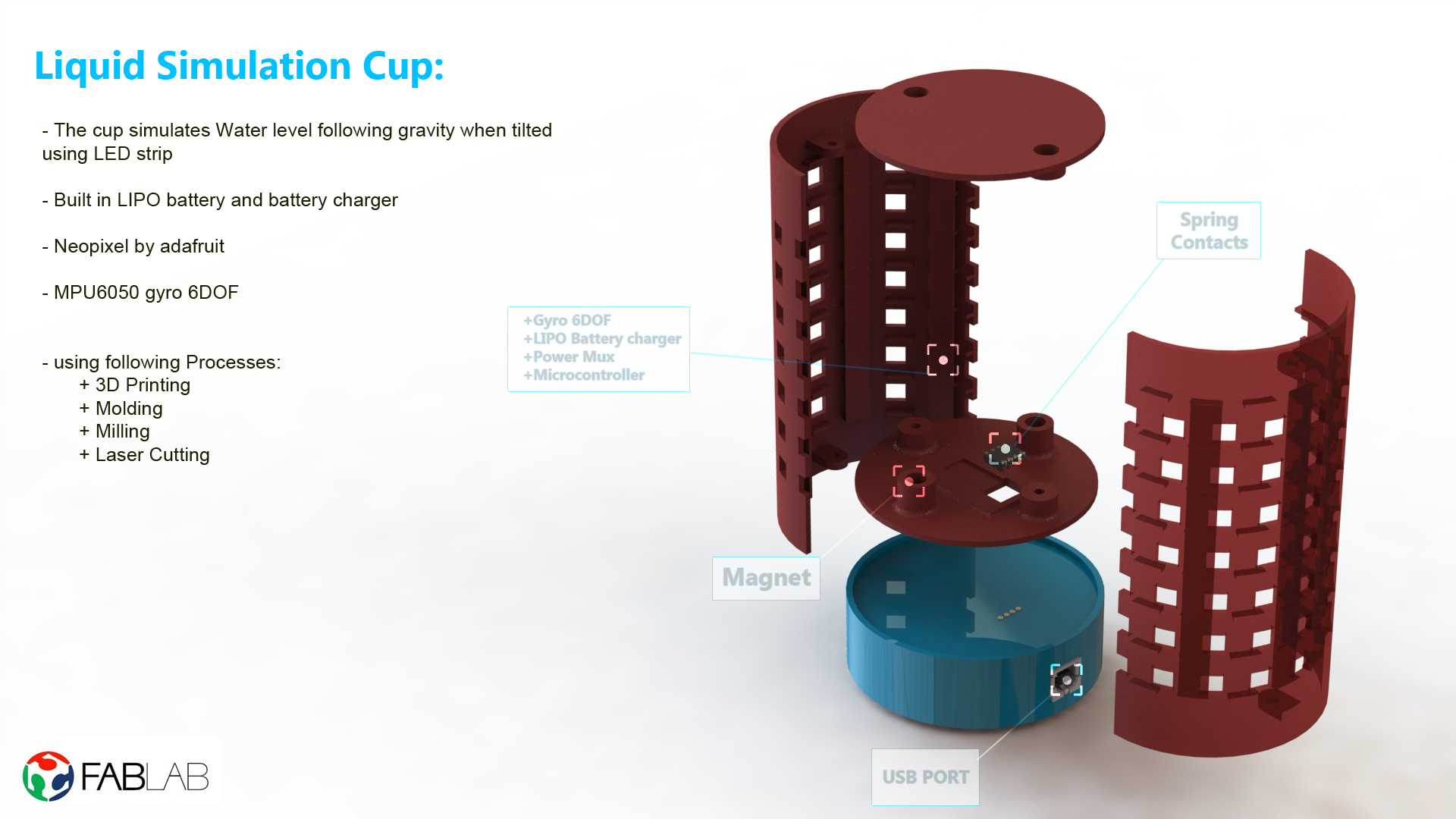 project video
future possibilities
My final project is to build a cup which stimulates the liquid levels in a way to have an animation when people order drinks, the following idea is aimed to be sold at juice bars for both sports as well as juice bars aimed at entertainment and nightlife.
The following project is aimed to be an accessory to all juice bars, as well as locations where drinks are sold in store owned cups, the following product can be a vanity item and entertainment as well as a method of highlighting drinks, for example a more whimsical drink can have a star shaped animation which will help animate the drink to entertain customers as well as establish a more versatile collection of drinks.
The nature of this project is the ability to create the requirement based on the customer, whether it is particle effects being animated, stars, shapes or even which will be customizable depending on the customers request enabling for a wide variety of juice bars.
The cup would stimulate the liquid holding the animated pieces using gravity when tilted, or moved around which will be ideal for a video someone wishes to take and share as this will highlight both the drink, the interaction of said drink with gravity as well as play on the customers want to have a drink with a more special experience which they can enjoy and choose to share with video snaps to all their social circles.
The following project will be done in an open source license following the Creative Commons license as shown in the link : link