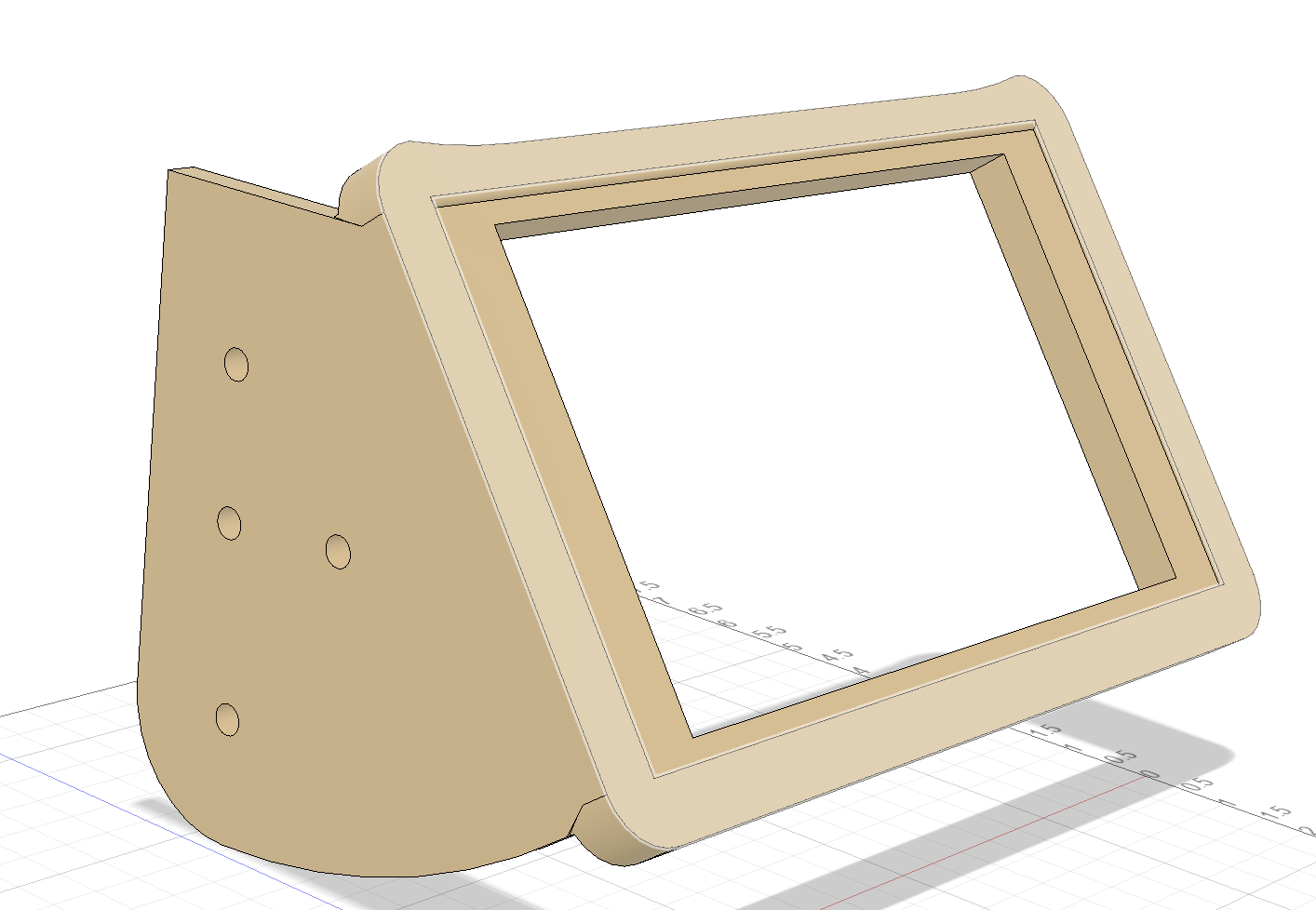 Designing and printing the screen stand:
Started out by getting all the measurements of the screen and deciding where the screen would go after consultation with the electronics team.
Got the dimensions and then figured out the design I wanted to go with.
I started out by making the hole for where the electronics would fit
Then added a border around it so the screen would sit flush inside
Added a panel to the side of it so that we could stick it on the inside.
Added holes for the screw.
Apart from all this I helped with the dying, glueing, driling of holes, waterproofing and scewing the wheels on.
Link for the group project page.