Computer Controlled Cutting
Assignements
characterize your lasercutter's focus, power, speed, rate, kerf, and joint clearance
Design, lasercut, and document a parametric press-fit construction kit, which can be assembled in multiple ways. Account for the lasercutter kerf.
For extra credit include elements that aren't flat.
References
Course FabAcademy: Computer Cutting
Video FabAcademy: Computer Cutting
Learning
Design a press-fit kit on OpenScad.
Use vynilycutter.
Achievements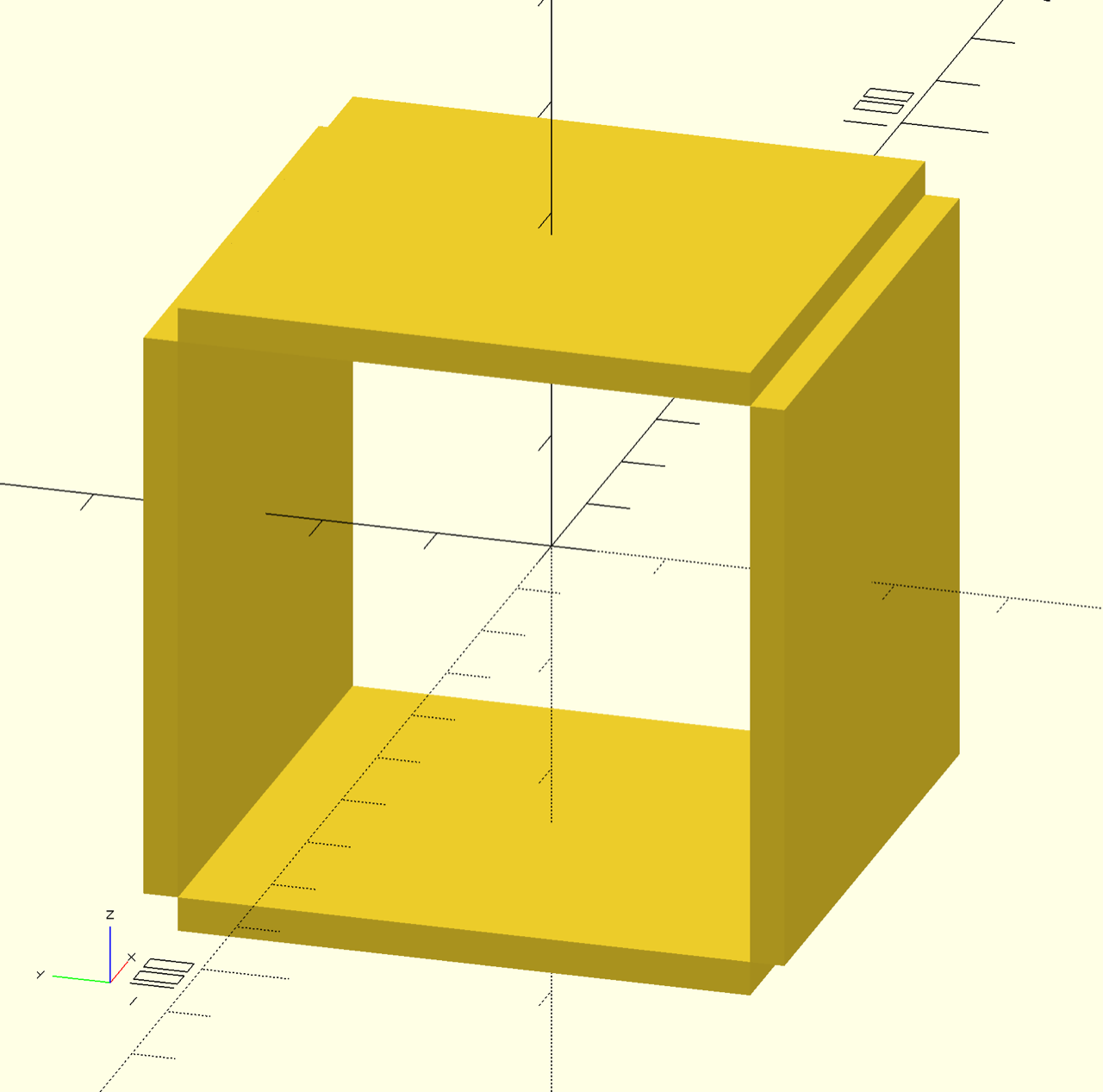 This week the goal is to use a laser cutter and a vynil cutter.
Realisation of a 2D construction kit with a laser cutter
My idea was to find a way to build any types of solids: cubes, pyramids with the same construction kit laser cut. For this problem, I start to find a solution for a simple cube. To assemble each face of my cube, I propose to use some connectors. The connectors are designed with OpenScad with a parametric code. The laser cutter used for this kit is a Chinese laser cutter machine from Columbia's University Makerspace. (Thanks, Mo to allow me to use this machine). Usually, I use a Trotec or an Epilog laser machine. So this is nice exercise to use different machines for the same job.
Parametric design on OpenScad
The connector model is parametric. You can add connectors with parametric angels, chamfer. The thickness of the material could be changed also with various other parameters.

         segmentSize=50;       //mm
         tickness = 3;         //mm material
         resolution=50;        //number of segment $fn
         connectorLength=10;
         deepBump=0.5;
         widthBump=0.2;
         chamfer=1;
         chamferOffset=0;
         chamferConnector=1;
         chamferConnectorOffset=0.5;
         offSetLaser=-0.05;
         
First test on the laser cutter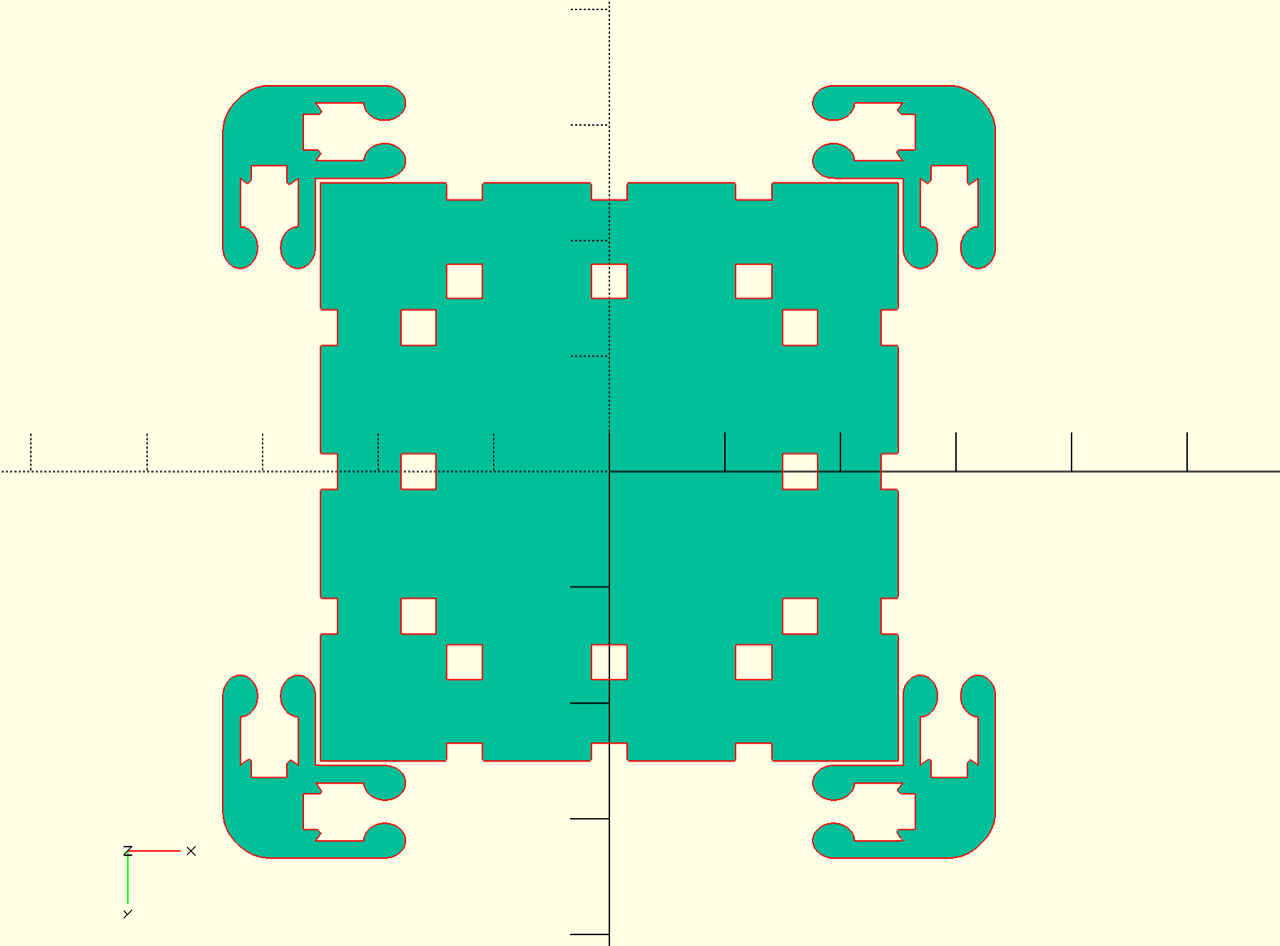 The first test is to calibrate the laser offset and to check if our model works. To test, we need to export our 3D model in 2D vectors. With OpenScad, we can use the function projection() to get a 2D vectorial projection and the function export as DXF from the file's menu. Import your dxf file, with your laser cutter software and apply the material to cut your matérial. Depending on the thickness and the machine but to cut acrylic, we use:

         My parameters on Trotec speedy 500 120Watts
         power: 100%
         speed:   1%
         frequency : 10000
         My parameters on Epilog 40Watts
         power: 100%
         speed:   12%
         frequency : 5000
         
Adjustment of the parameters
After a first assemblage, we can see that the connectors are moving and do not fit. In fact, after control, the thickness of the acrylic is not 3mm but 2.85mm. After an adjustment of the thickness, the result is much better.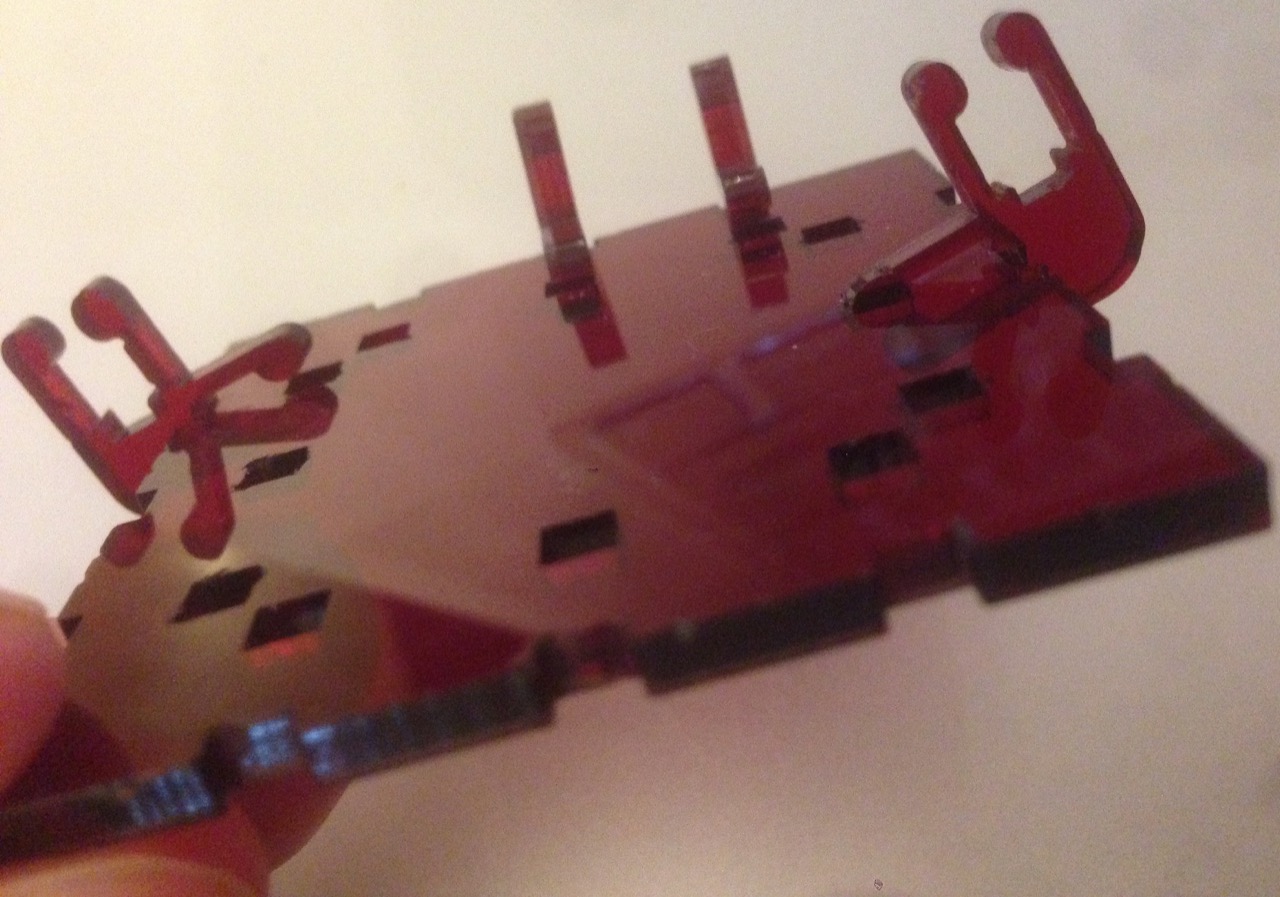 Final Results
For the final cut, I chose a transparent acrylic. The width was first not correct. I adjust two time before to get the good value.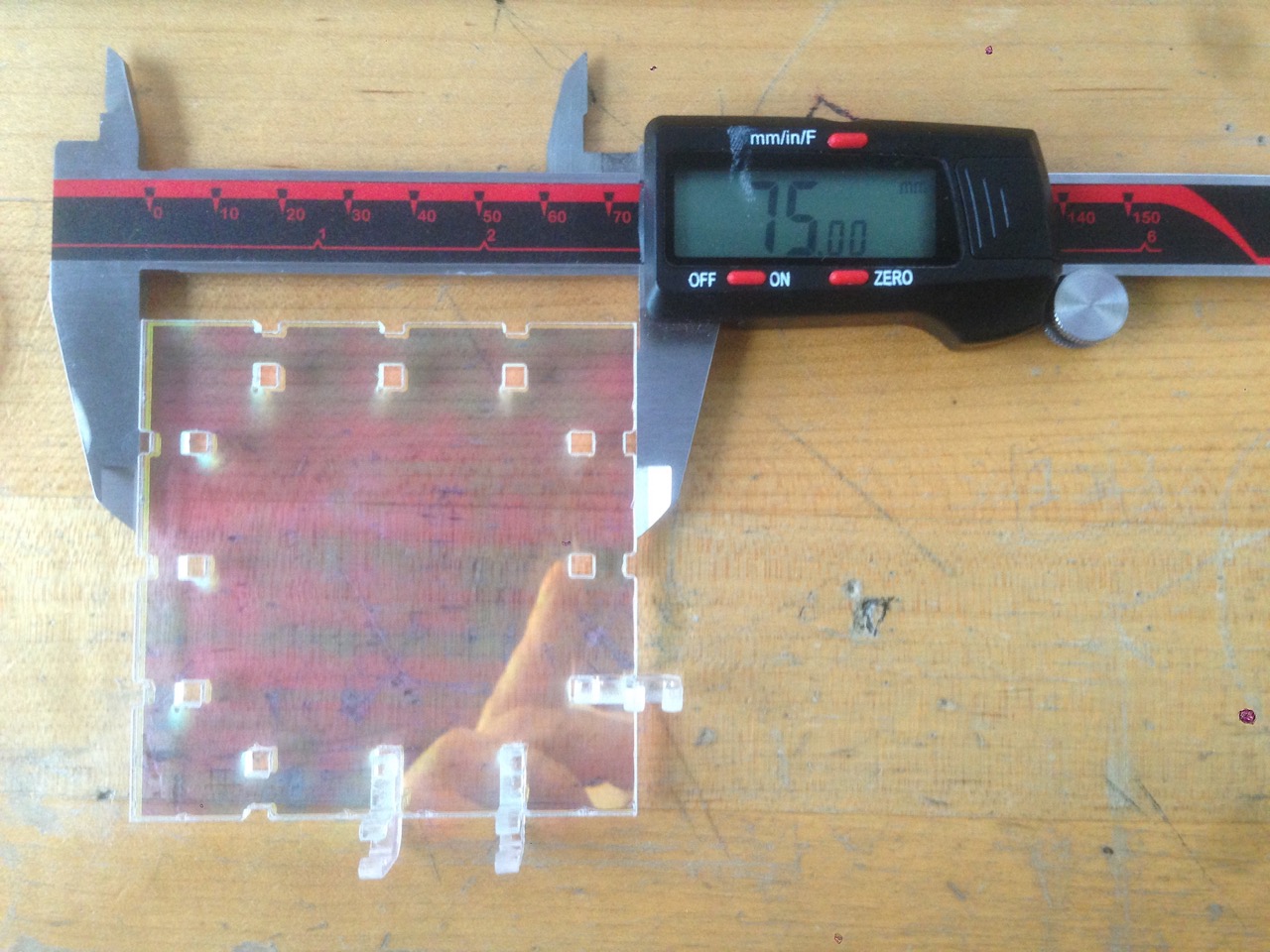 Improvements
The last change was not the good one. The laser offset was too much increase and too large to be assembled nicely. A lot of connectors were broken before to get a correct assemblage. This could be improved. The code could be improved too. The last version of the source code: OrcasConstructionKit_7.scad.

           offSetLaser=0.15;
           segmentSize=75; //mm
           tickness = 3.18;   //mm material
           resolution=50;
           connectorLength=10;
           deepBump=0.5;
           widthBump=0.2;
           chamfer=1;
           chamferOffset=1;
           chamferConnector=1;
           chamferConnectorOffset=0.5;