Computer-Controlled Cutting
Assignment
group assignment: characterize your lasercutter, making test part(s) that vary cutting settings and dimensions

Individual assignment: cut something on the vinylcutter design, lasercut, and document a parametric press-fit construction kit, accounting for the lasercutter kerf, which can be assembled in multiple ways
What I did
Learned to use vinyl cutter
learned to use fab modules
Learned to operate Trotec 100 laser cutter
Tried parametric design for the first time
Found kerf value for laser cutter
Vinyl cutting
This is the first week we are inroduced to machines and I am really exited. This week we have both group and individual assignmens. The week assignment is to vinyl cut something and to laser cut any press-fit components which can be fixed in different ways.

Basic machine parts and functions of CAMM 1 SERVO GX-24 Desktop vinyl cutter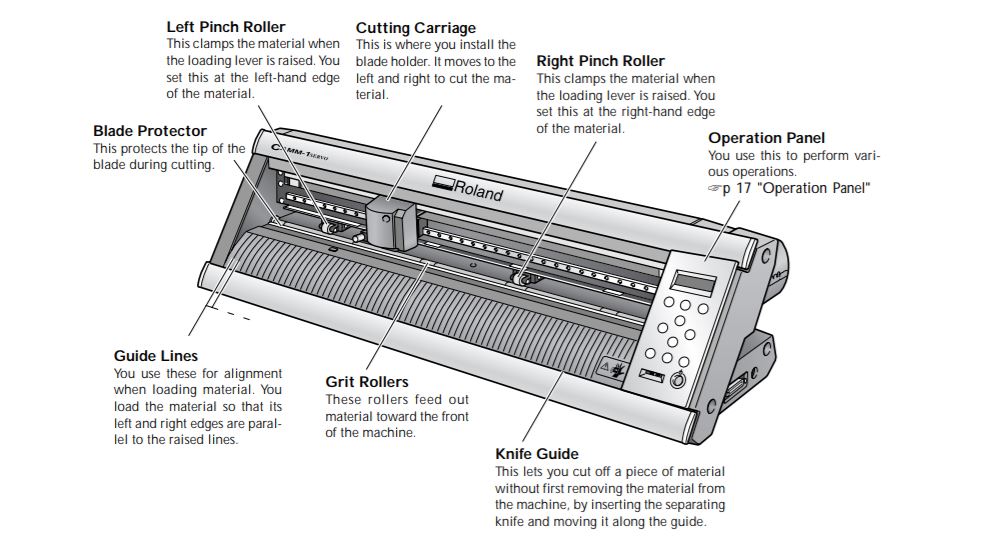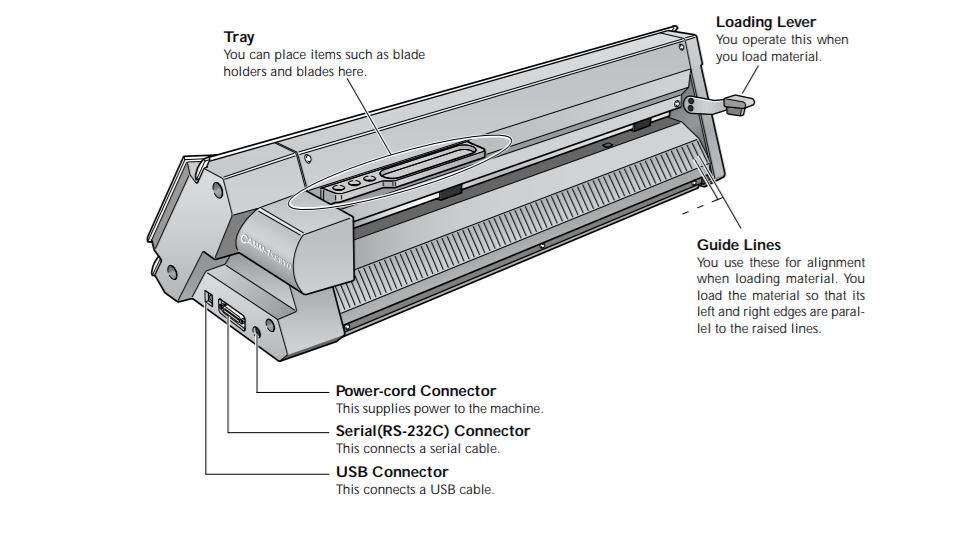 Operations panel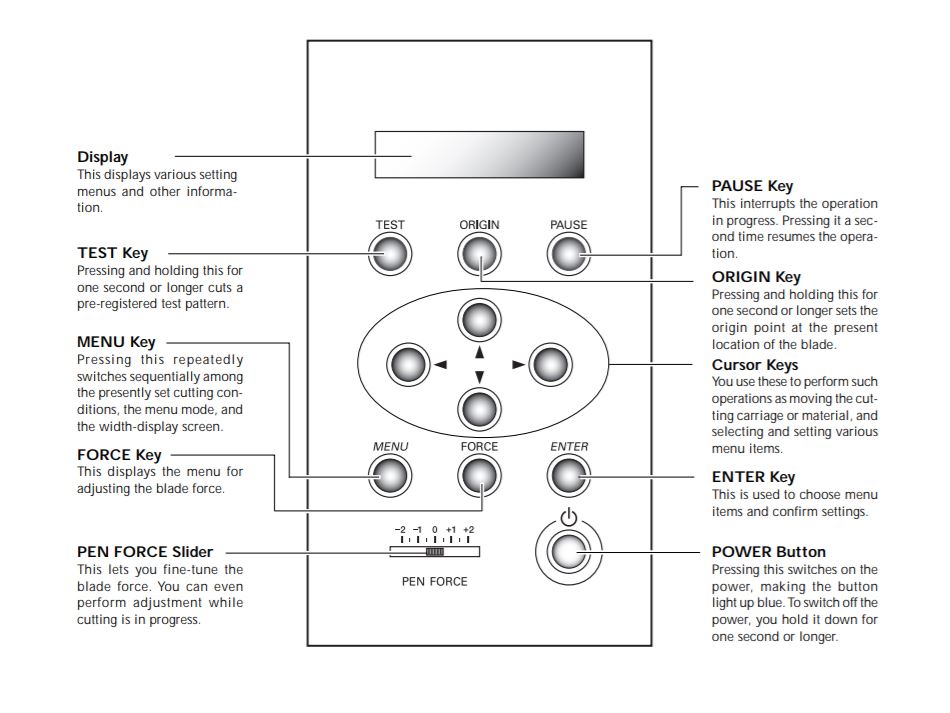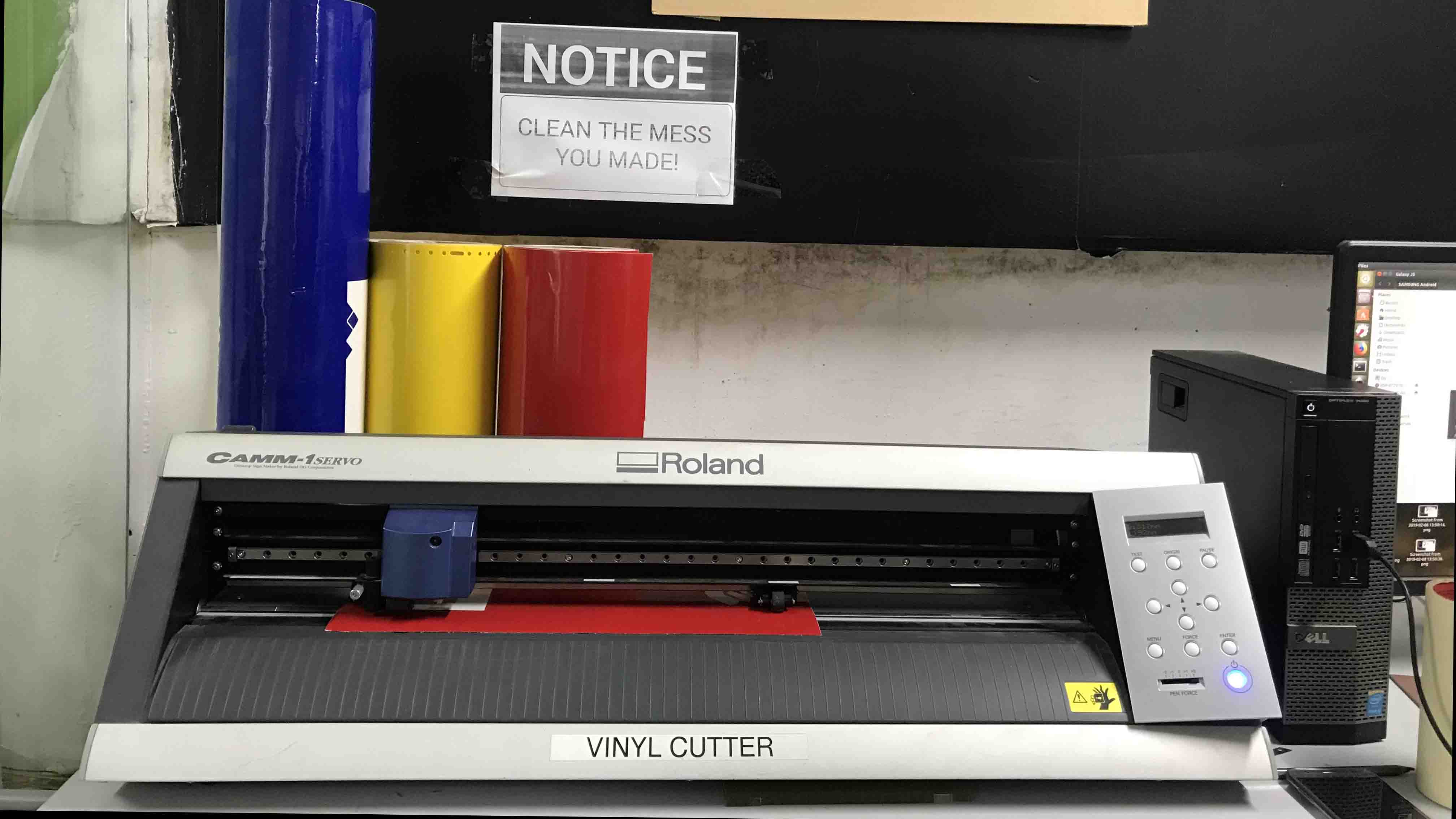 We have CAMM 1 SERVO GX-24 Desktop vinyl cutter Vinyl cutter in our lab. This vinyl cutter can be used to cut vinyls and flexible PCB.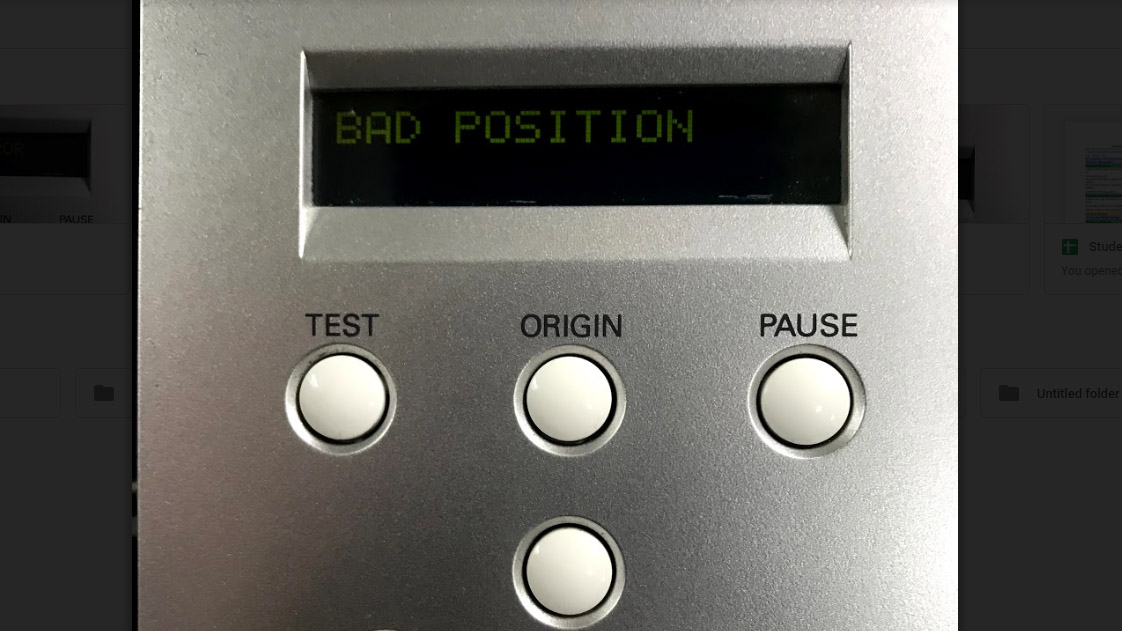 I was loading a piece of vinyl, I got this error.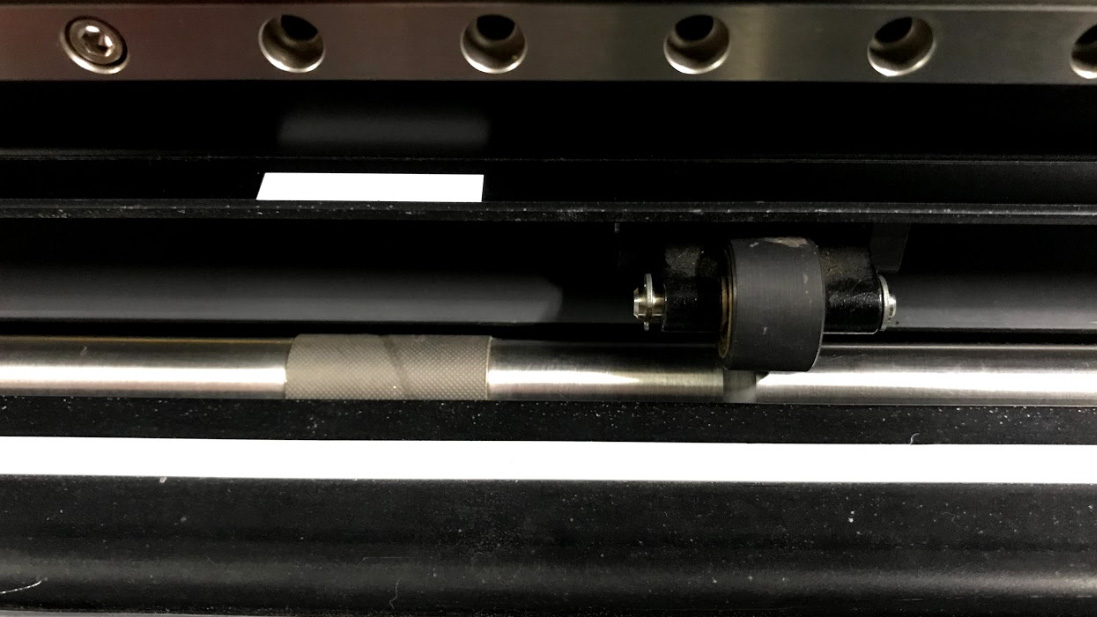 Later found that the roller should be alligned below the white mark. Below the white mark there is a roller with knurling which holds the vinyl sheet on place.
First I needed to test cut something.Since my drawing skills are very poor I thought I shoud start with a random image from google.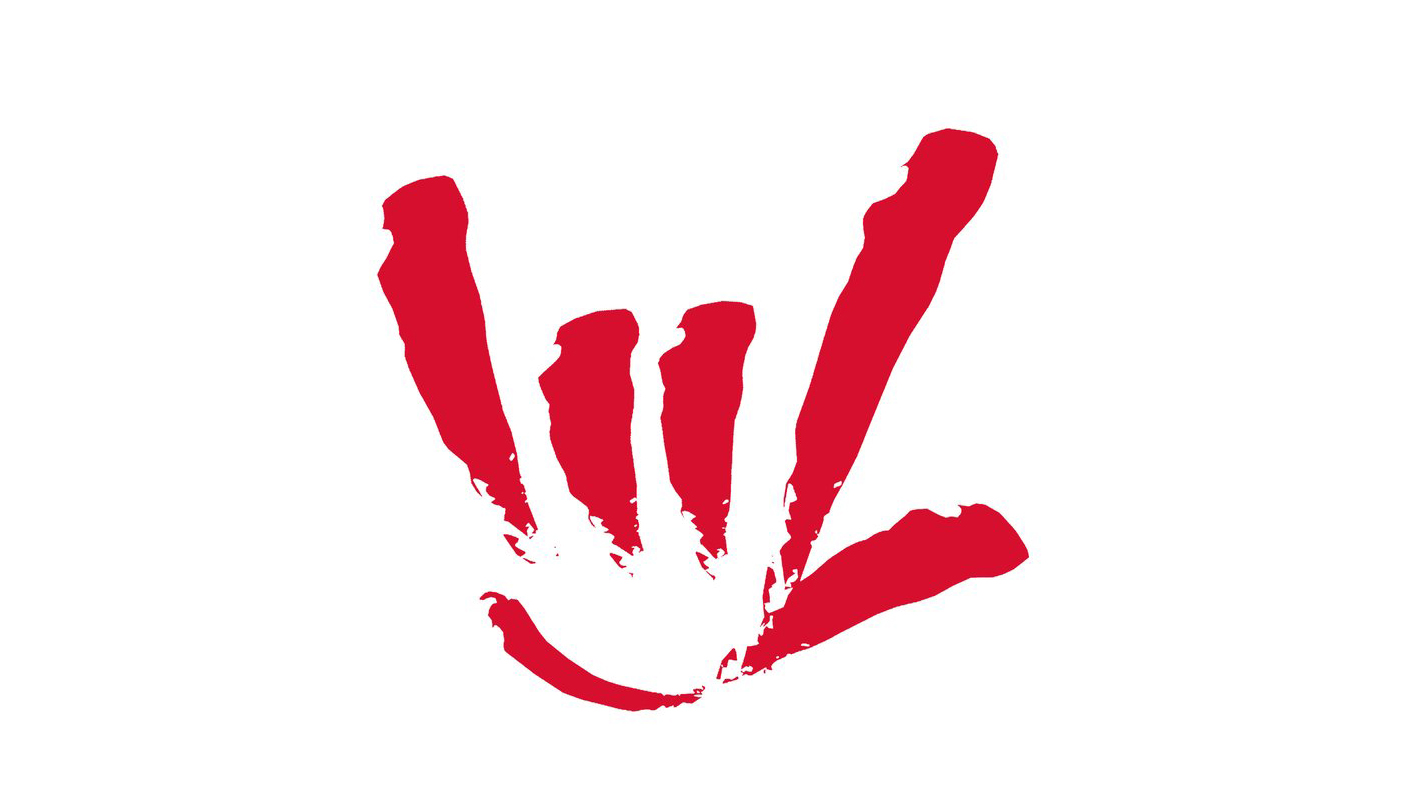 Image source : https://www.bymara.com/products/30-red
I dowonloaded this JPEG imag from google. Converted this image to PNG file using "trace bitmap" tool in Inkscape. Saved the file in two different formats, SVG and PNG.
To cut the vinyl I used fab modules in linux, which is launched using command "fab" in terminal.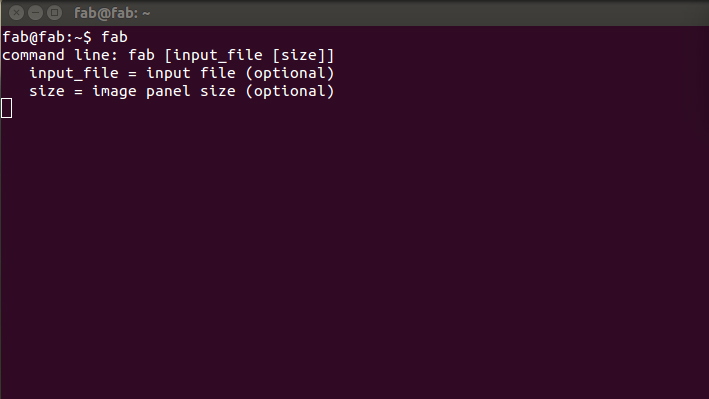 First used the png file for cutting, and the most of the details in the image were lost.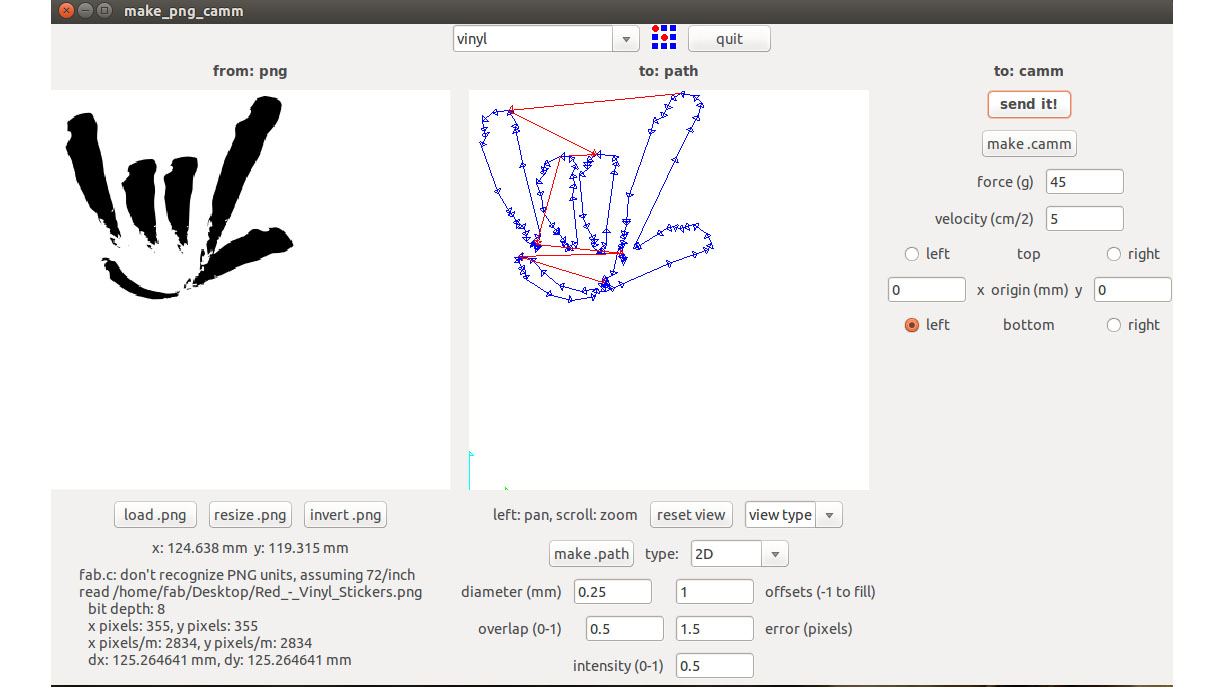 later I used SVG format of the same file to do the cutting. It took much longer time to finish the cutsbut the it gives more details inthe vinyl.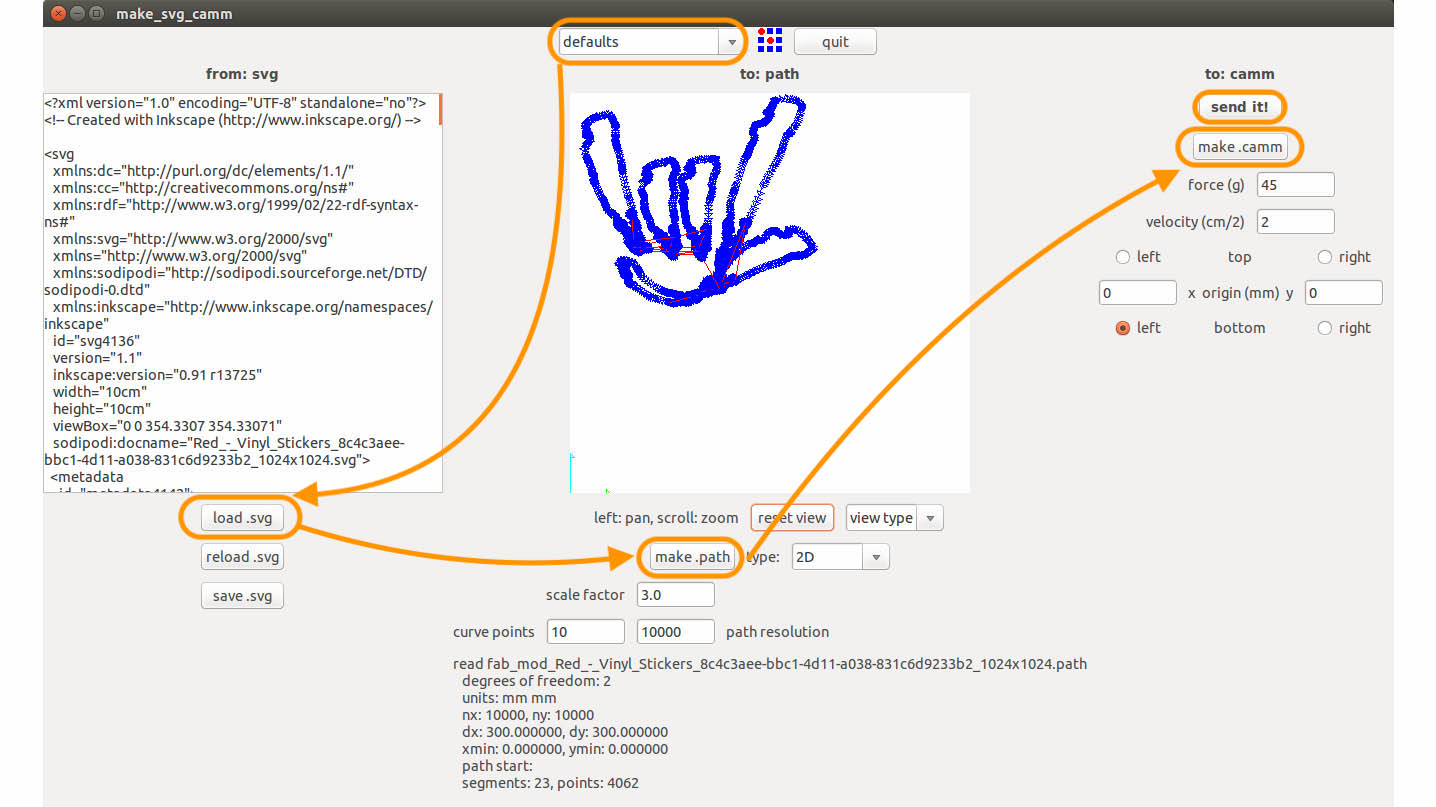 Change default into 'Vinyl'
Then click 'Load svg'
'Make path' > 'Make rml'
'SEND IT'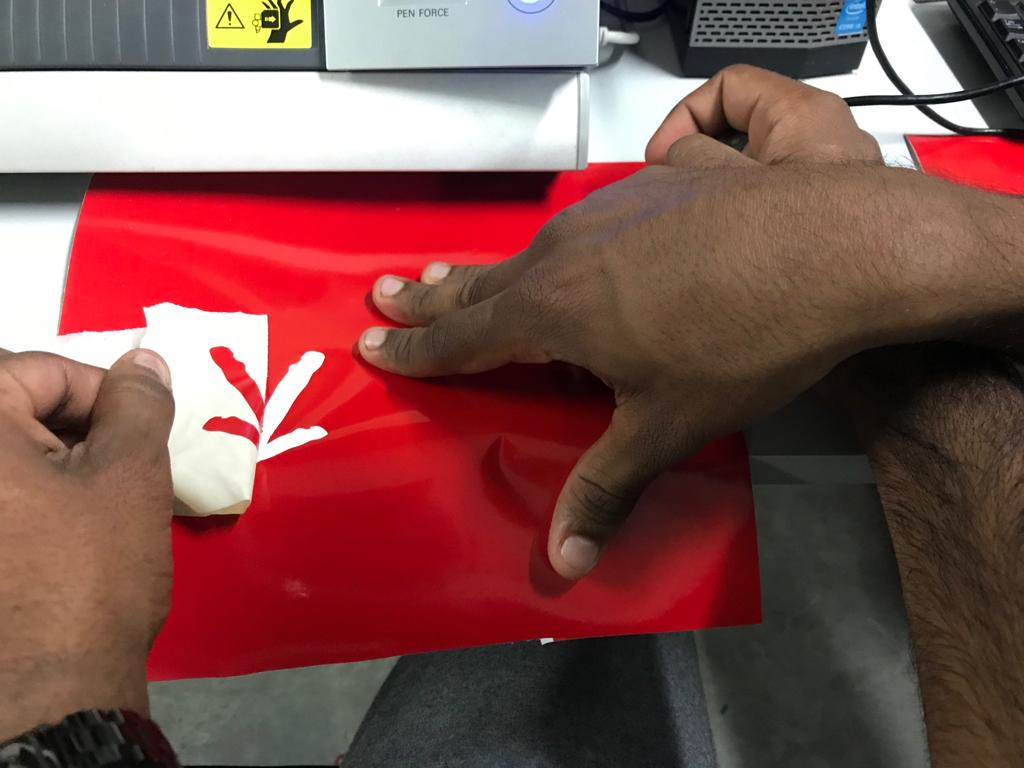 I used masking take to peel the vinyl. This way it is easy to peel the vinyl and stick it.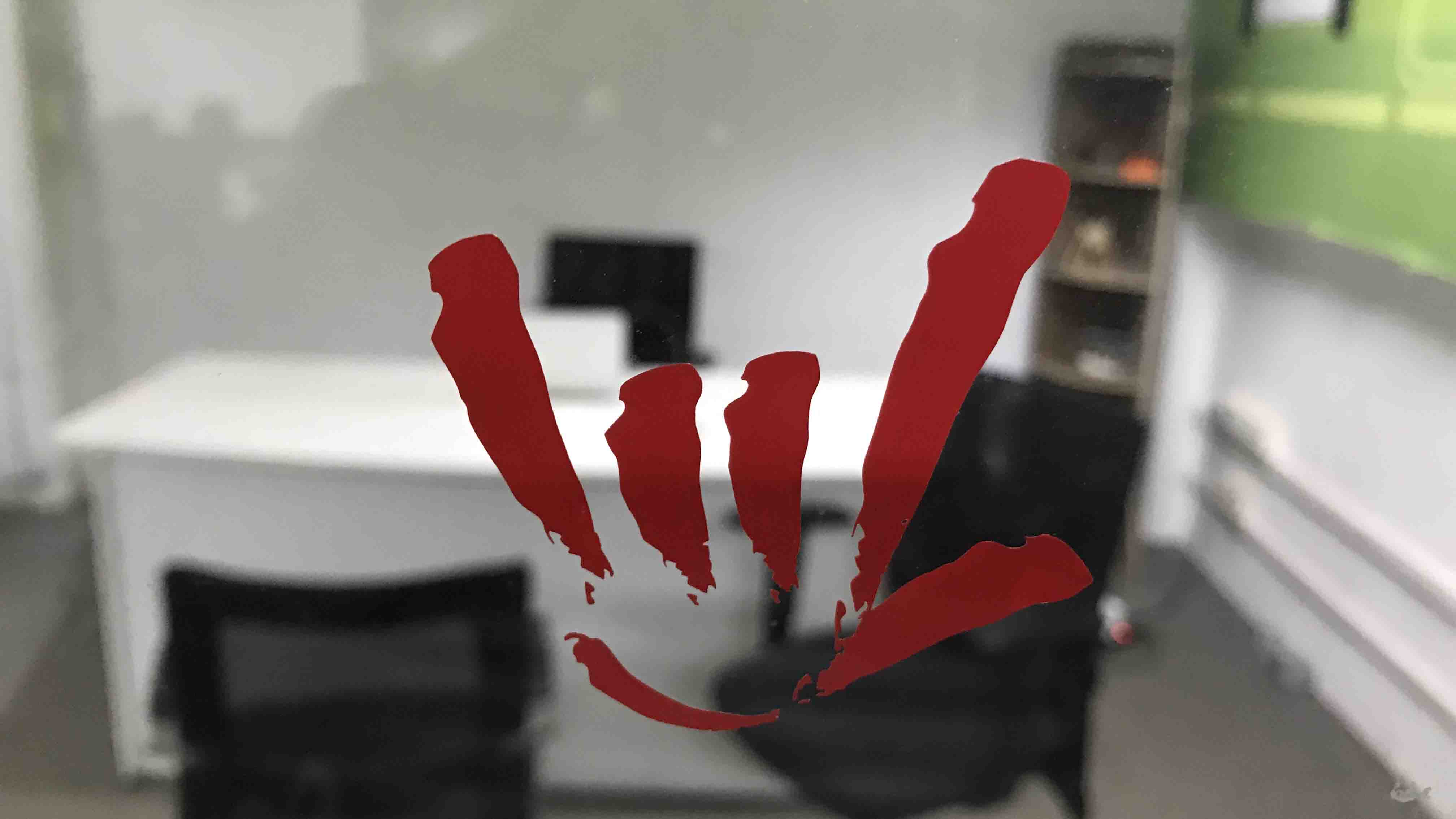 This is the first vinyl I made.
Download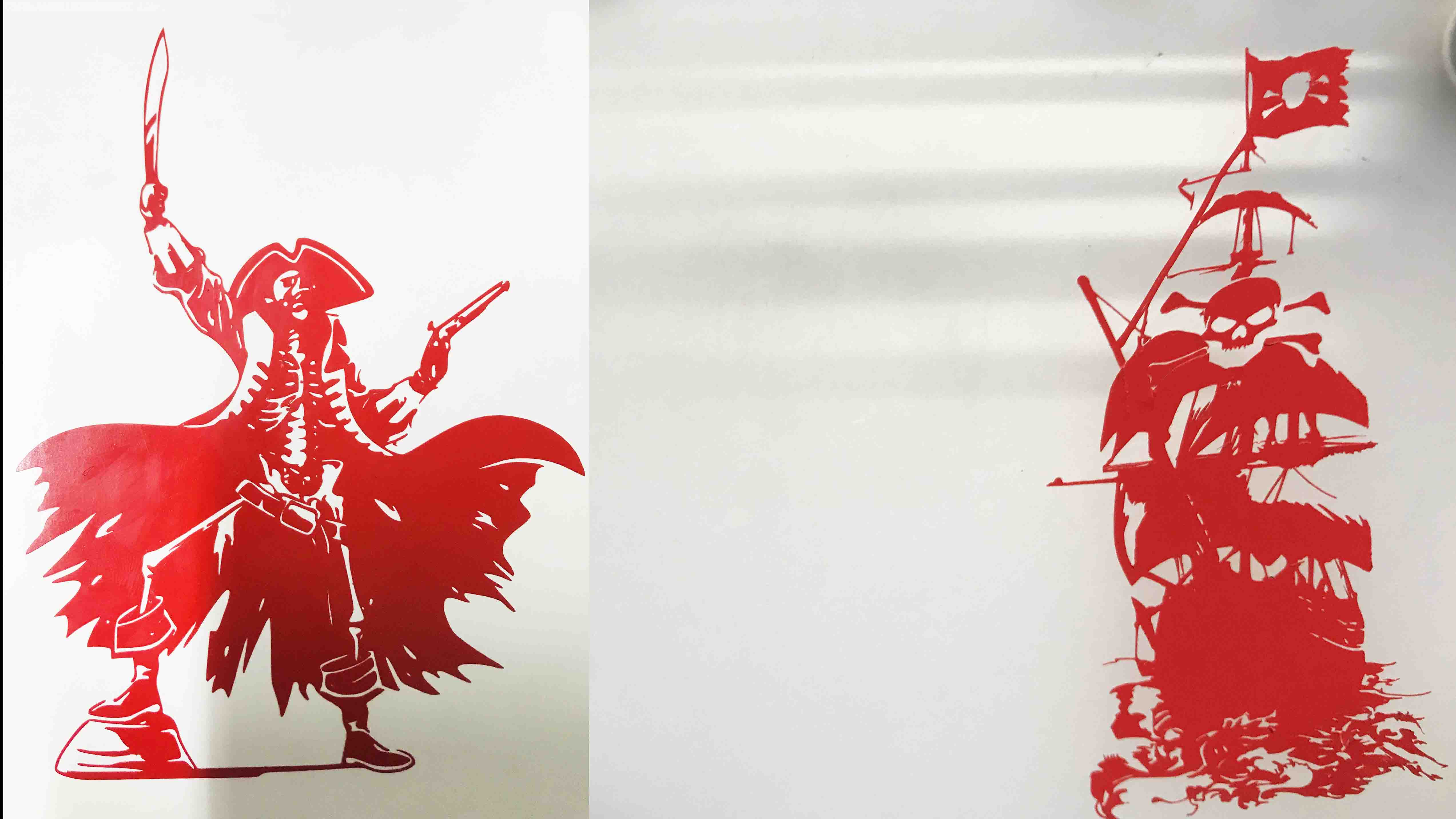 I wanted to print more details in the vinyl, so tried some complicated images. Some parts were too small to remove and it took me a while to peel the vinyl.
Cutting flexible pcb in vinyl cutter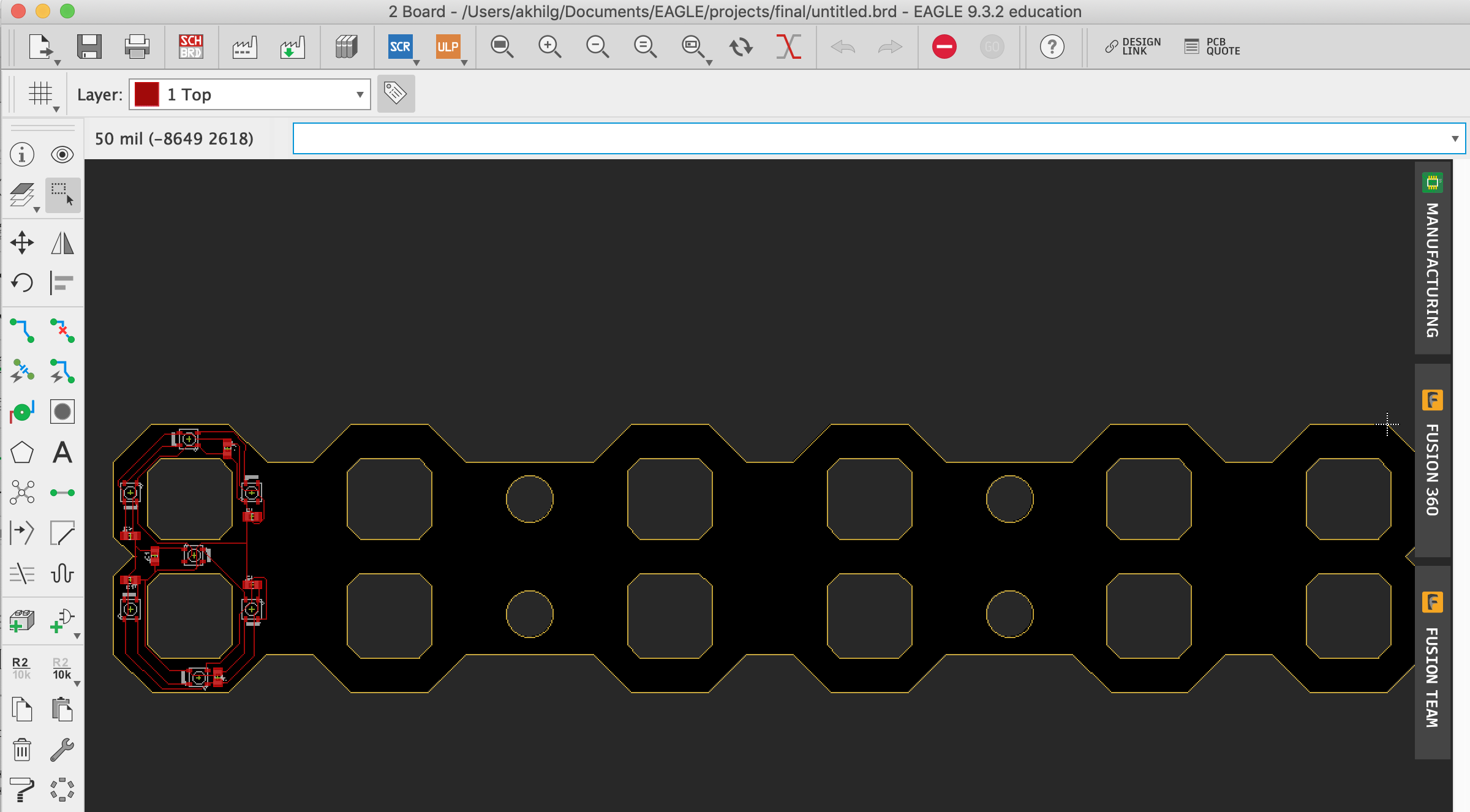 In my final project uses flexible pcb. For this i used autodesk eagle to design circuit. After designing I exported the file as png format.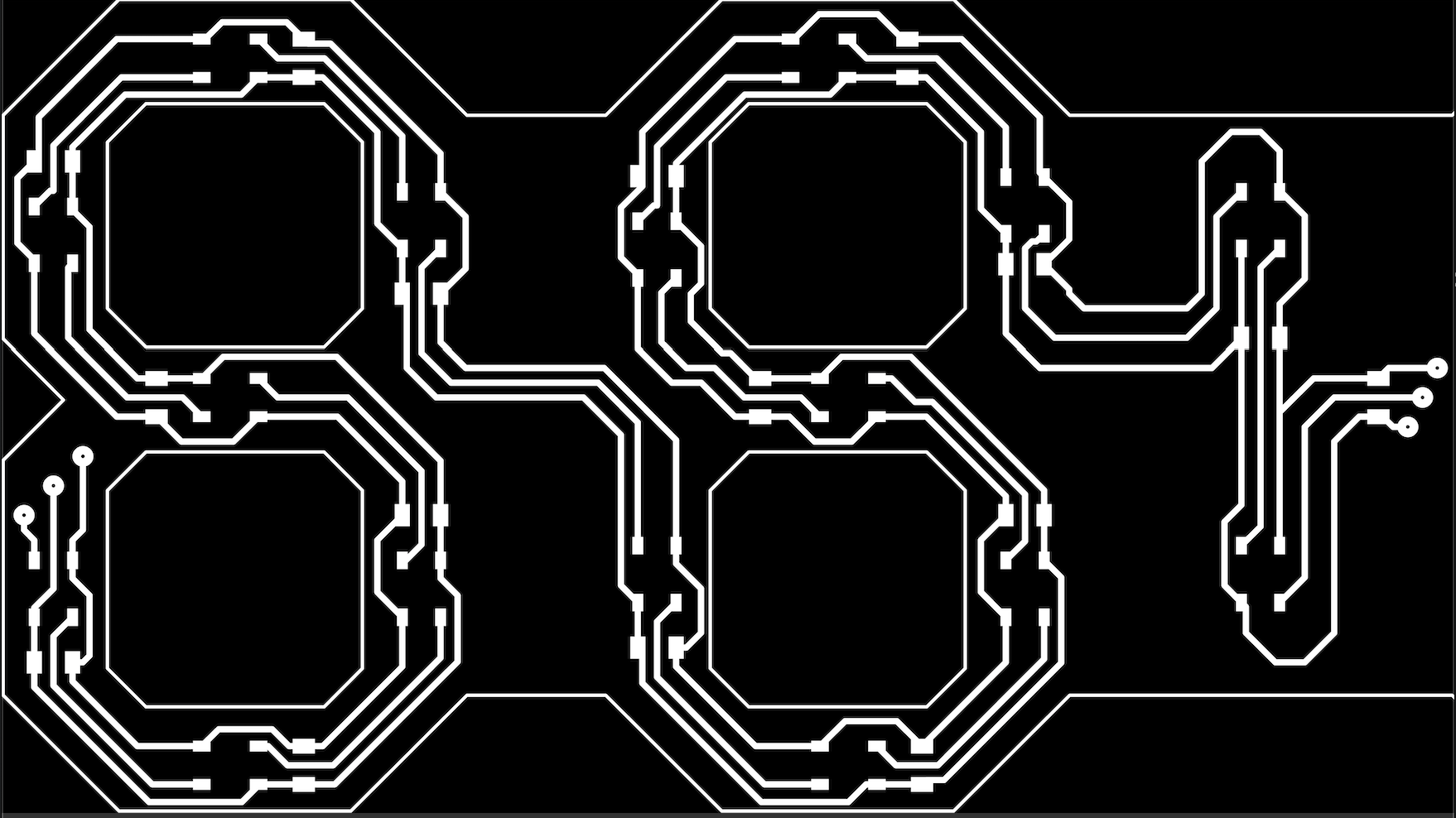 This is the file png file fot vinyl cutting.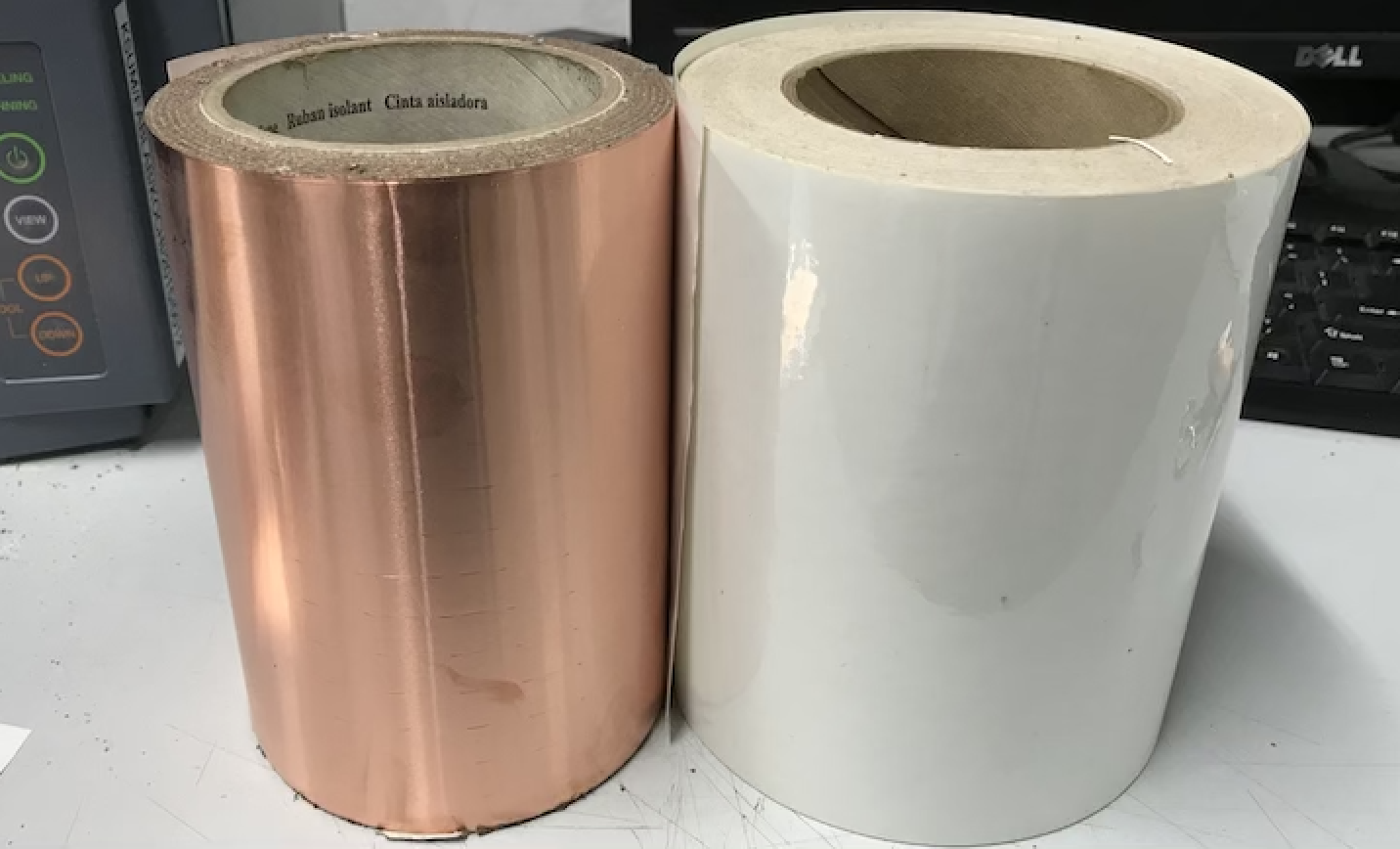 I have used copper roll for this.I peeled required size of copper sheet and sticked it to another white tape, otherwise peeling and sticking individual parts will be very difficult.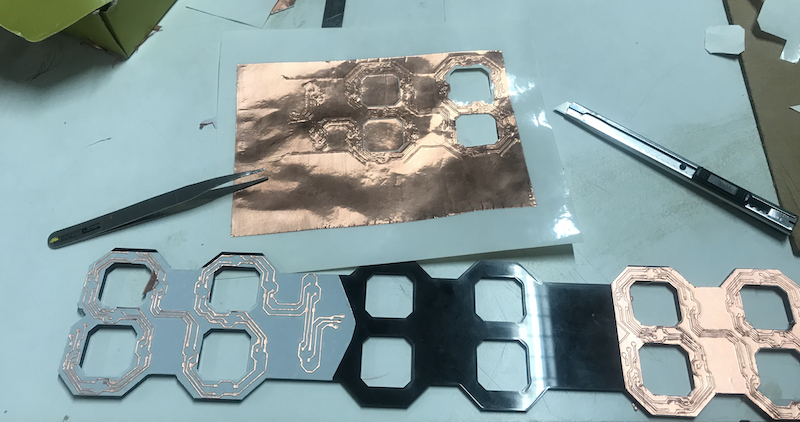 For peeling unwanted parts, use tweezers and knife. The traces are very delicate, be carefull while peeling.

Download the design file here
Laser cutter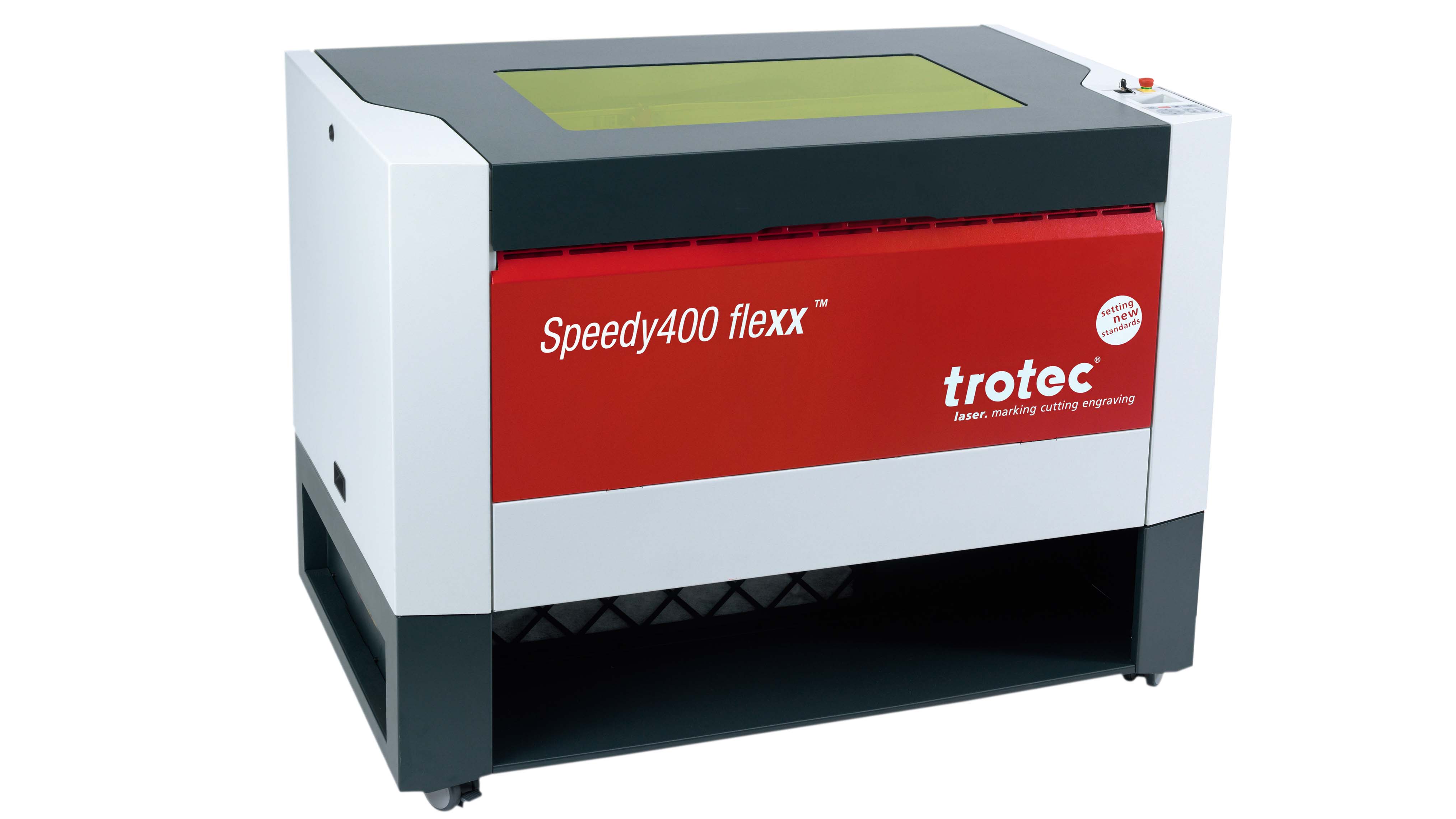 Image source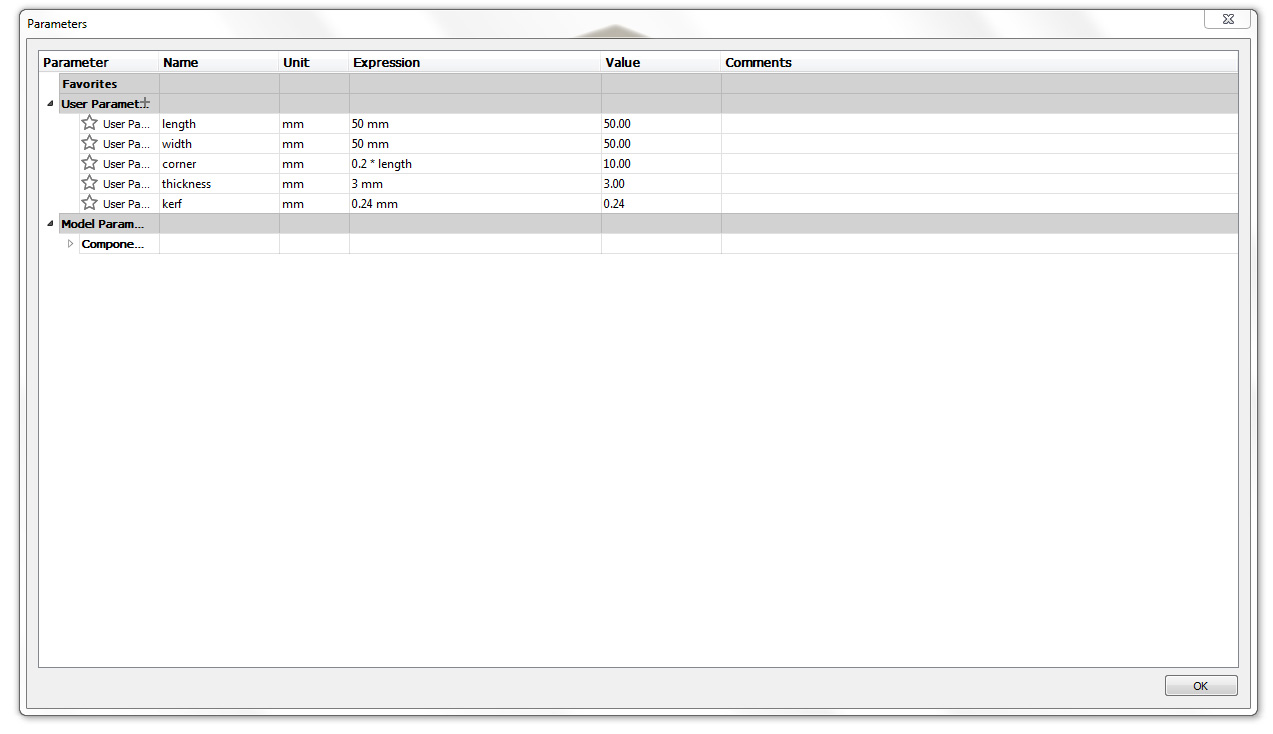 I want design something using parametric designing. I used Fusion 360 design.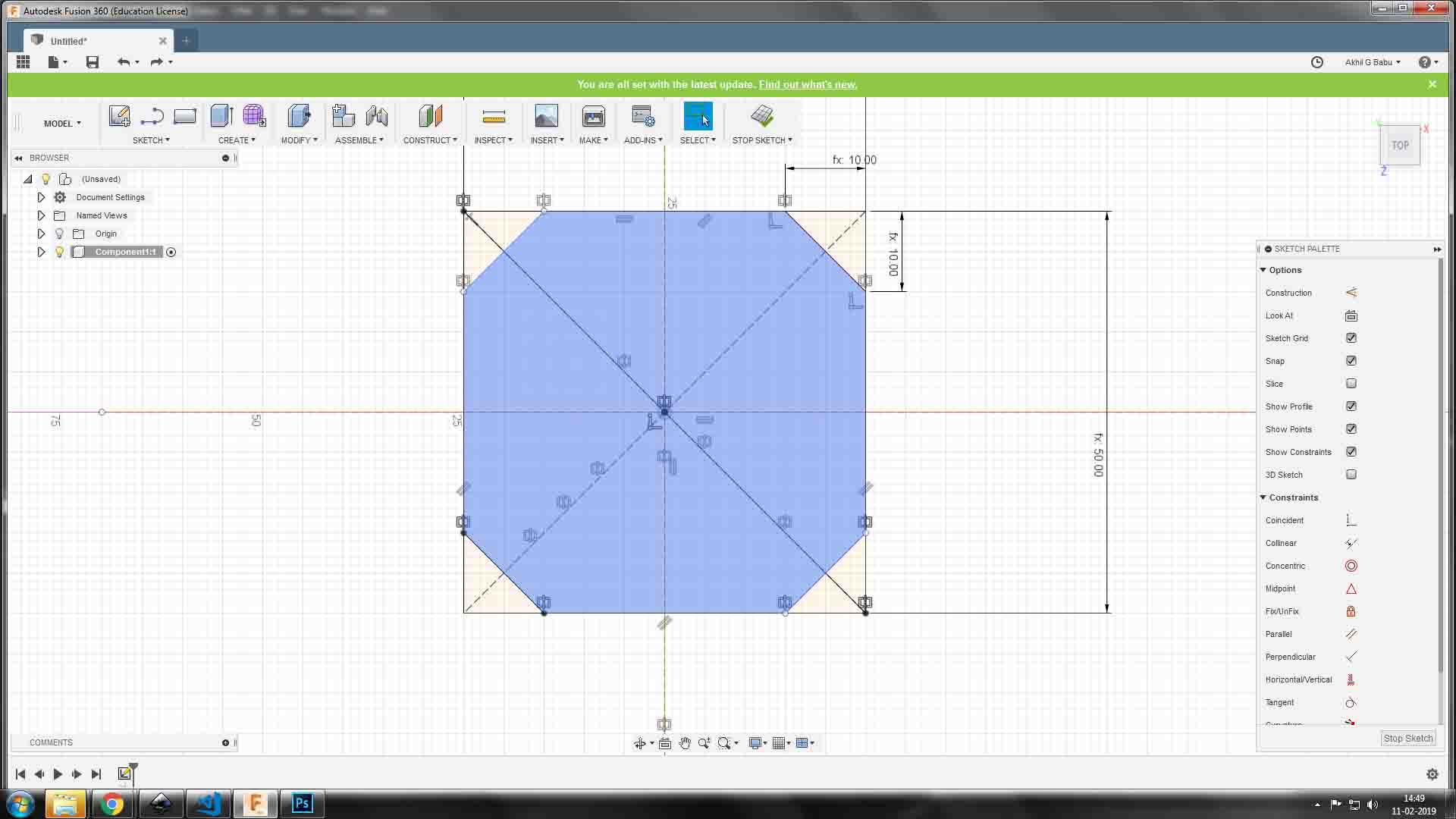 I have gone through previous design in my lab and wanted to make something new. It should be parametric and look different. I was confused at first about what to make. later decided to make a 2D shape when combined two of them which will become 3D shape.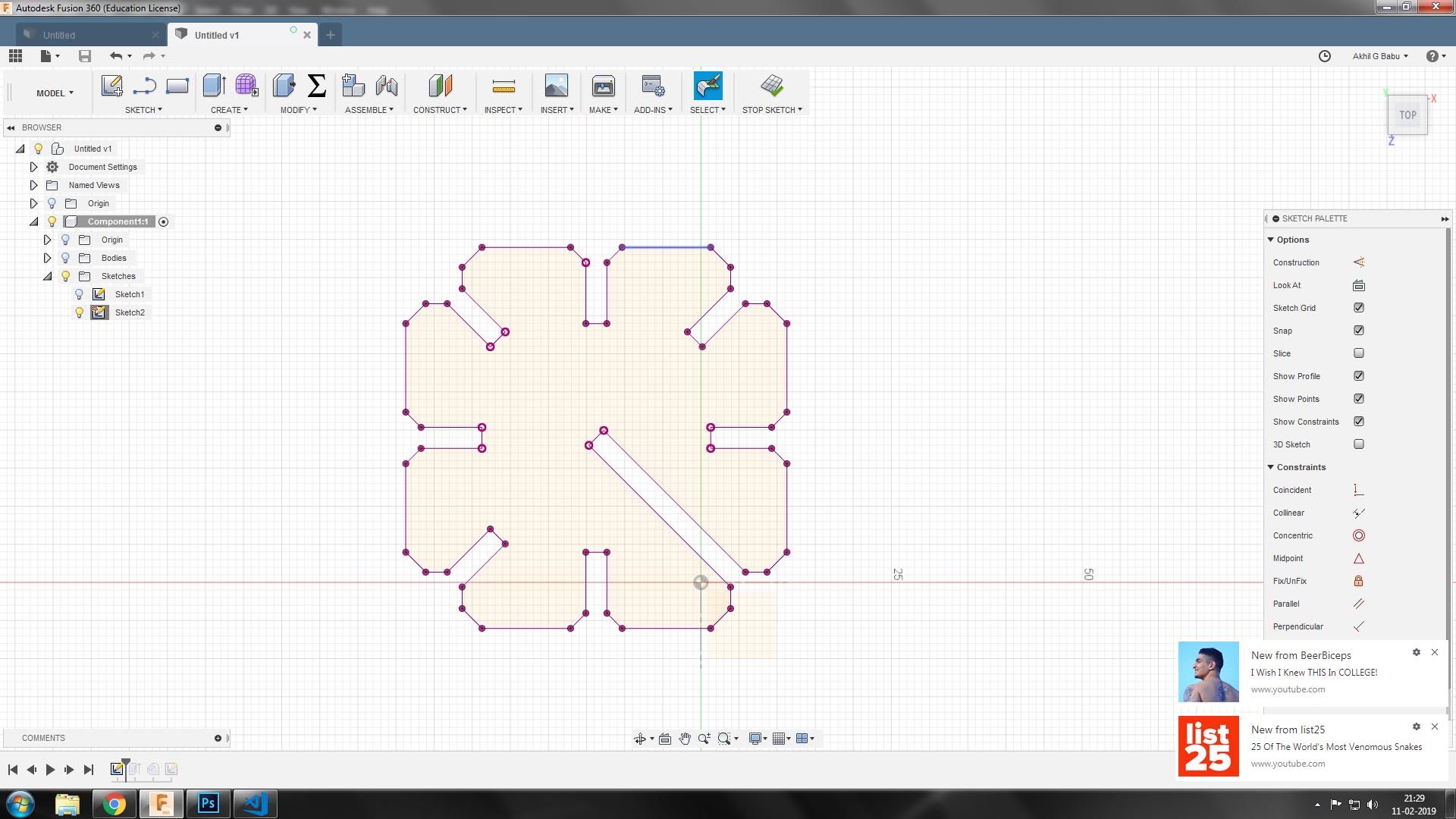 I want to make 3d lego using cardboard.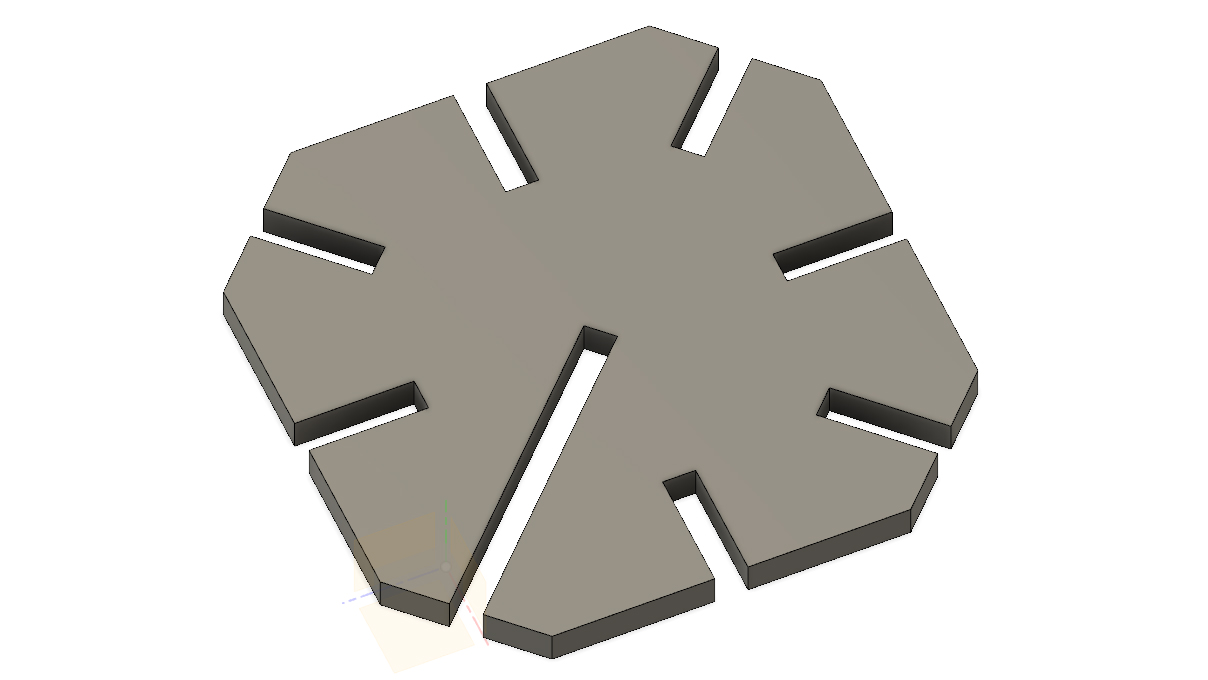 This is the final design.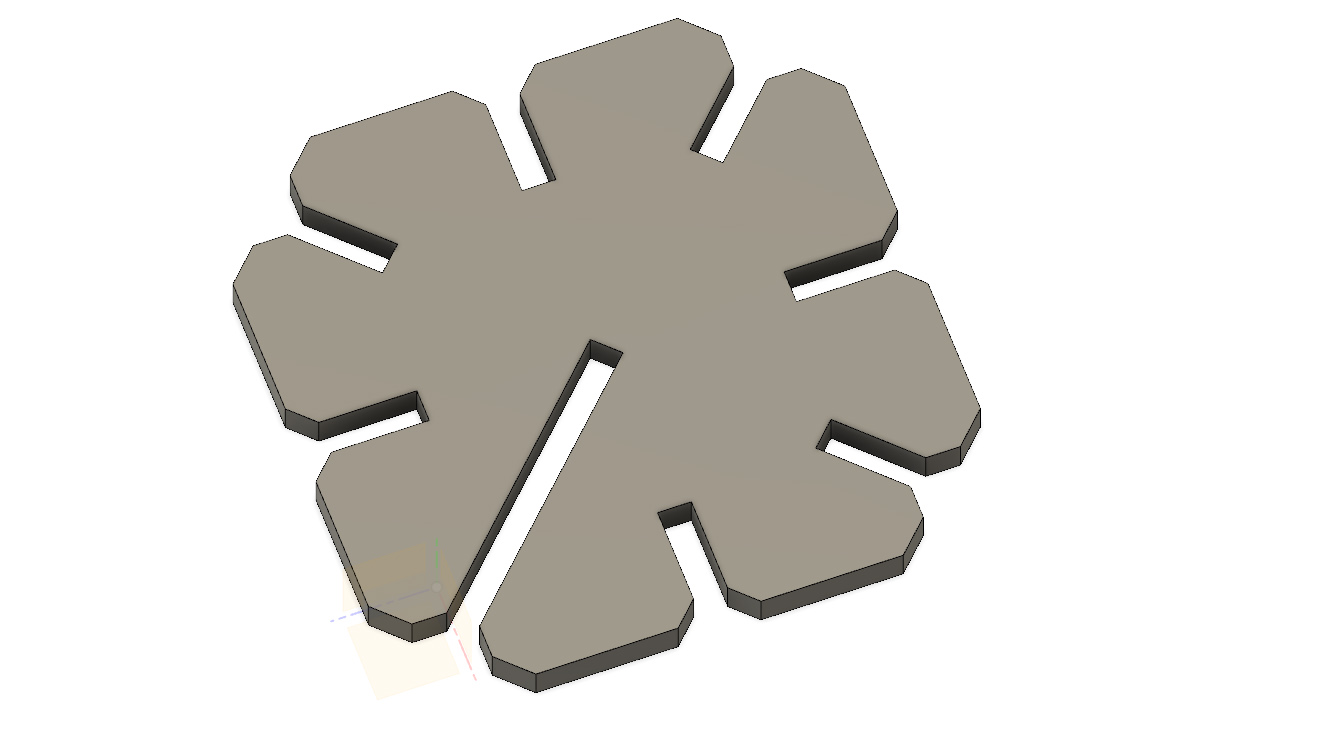 Used 2mm chamfer for fixing joints easily. Without chamfer it is very difficult to fix the joints and it will get damaged very easily.
Laser cutting parametres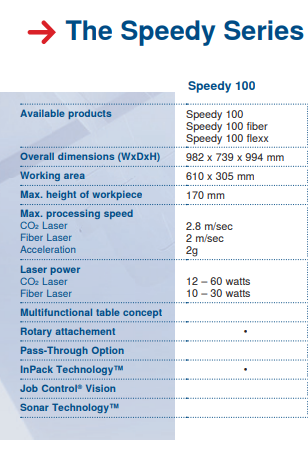 The Speedy laser engraving and cutting systems are the perfect choice both for entry level users as well as professional engravers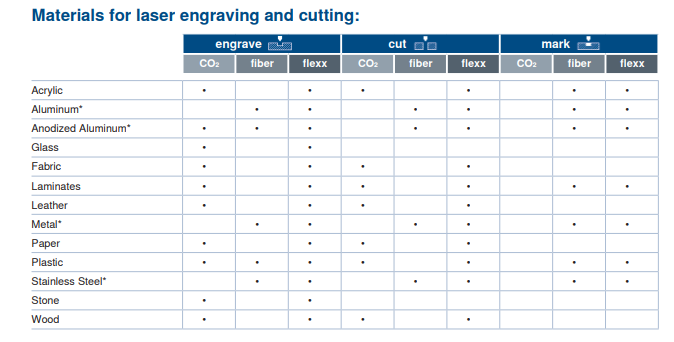 Materials for laser engraving and cutting.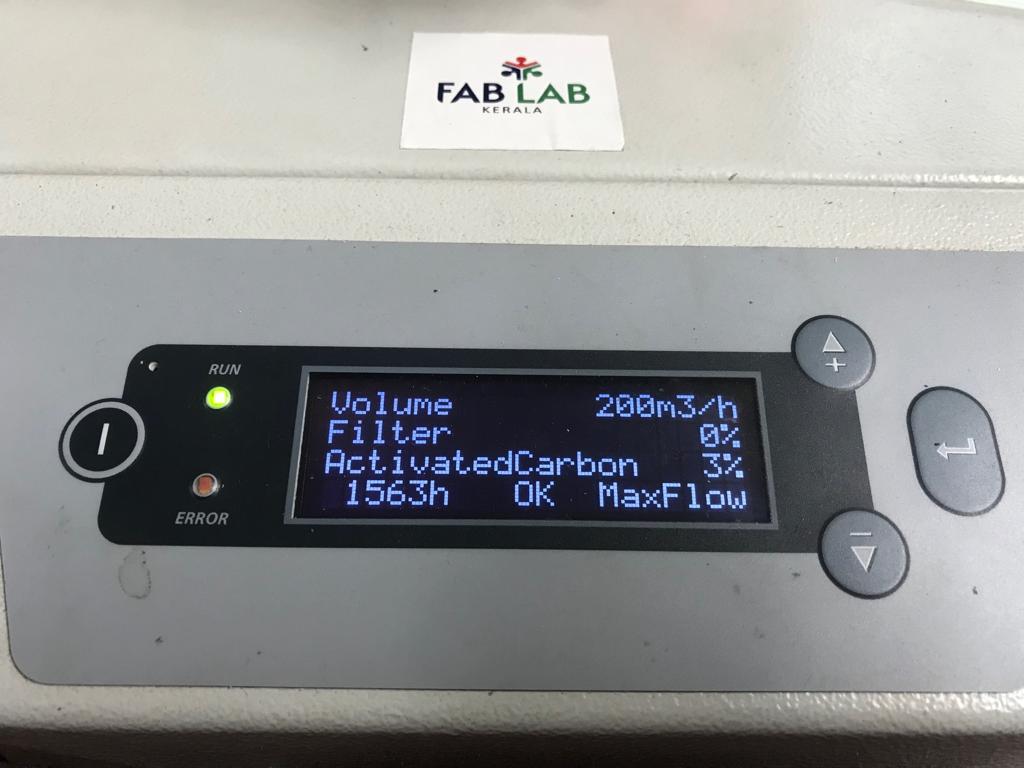 Switch on laser filter which removes hazardous fumes.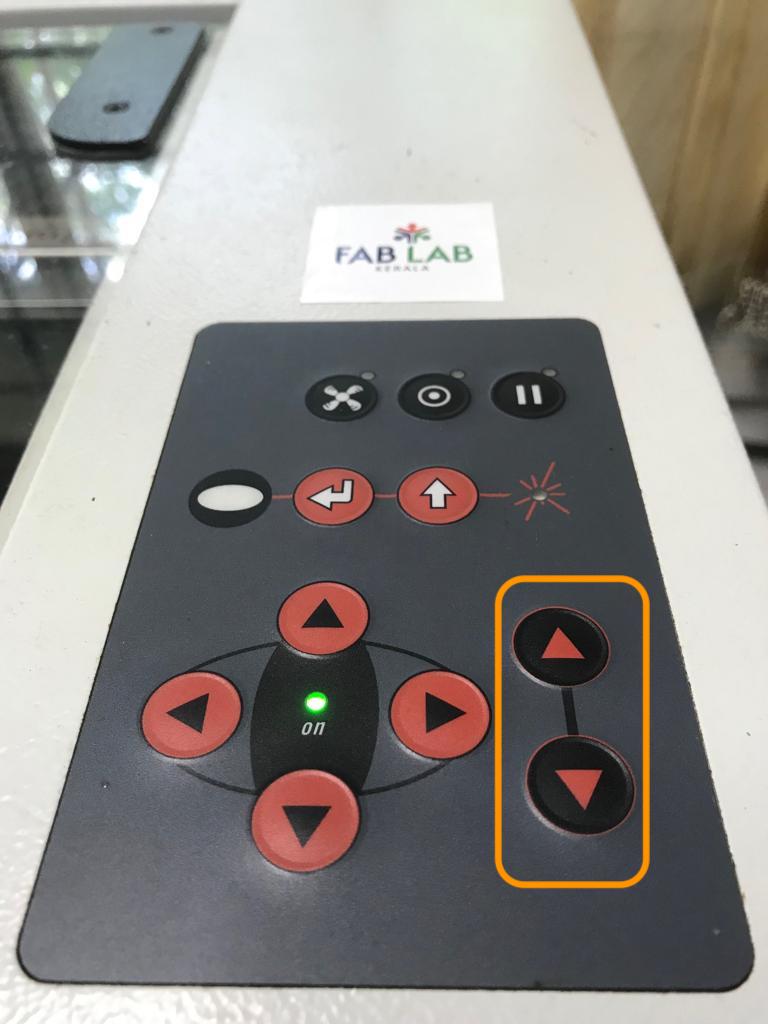 Move the processing head over the material to be engraved by means of the positioning keys X/Y.Hang the focus tool on the external ring of the working head so that the focus tool can move unhindered. Move the working table upwards by pressing the Z positioning key . While doing this carefully observe the focus tool.Before the focus tool reaches the work piece, move the working table upwards only very slowly and step by step by briefly tapping the positioning key, until the tool tilts to the side. Now the lens is focused onto the surface of the material

Select the material from the drop down menu.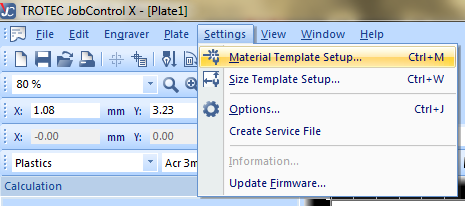 To change cutting parameteres go to SETTINGS > MATERIAL TEMPLATE SETUP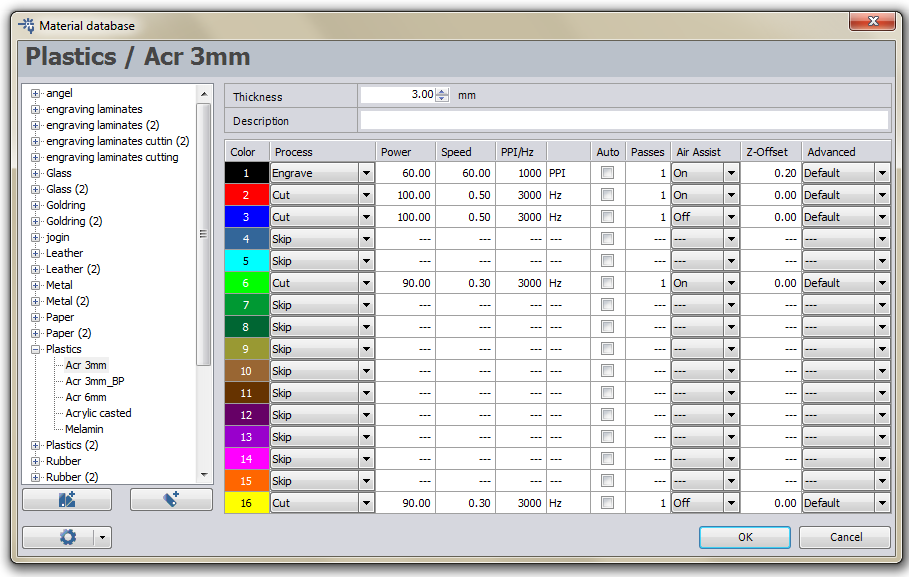 Here we can change the cutting and engraving parametres and their order.
Kerf
The laser burns away a portion of material when it cuts through. This is known as the laser kerf and ranges from 0.08mm – 1mm depending on the material type and other conditional factors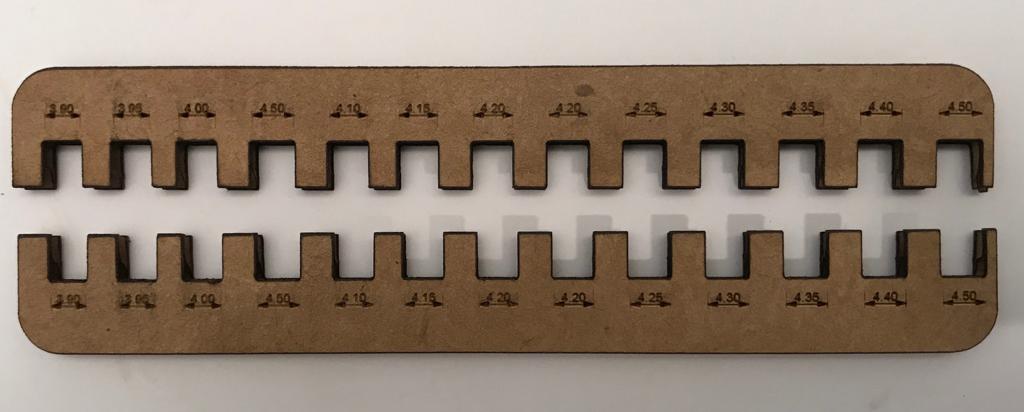 Kerf is determined by material properties and thickness. But other factors also have an impact on how much the laser takes away. The focal length of the lens, pressure of compressed air both have an impact. Kerf widths can vary even on the same material sheet, whether cutting a straight line or a curve line or from laser cutting in the x or Y dimension. The manufacturing tolerance of the material can also impact the kerf.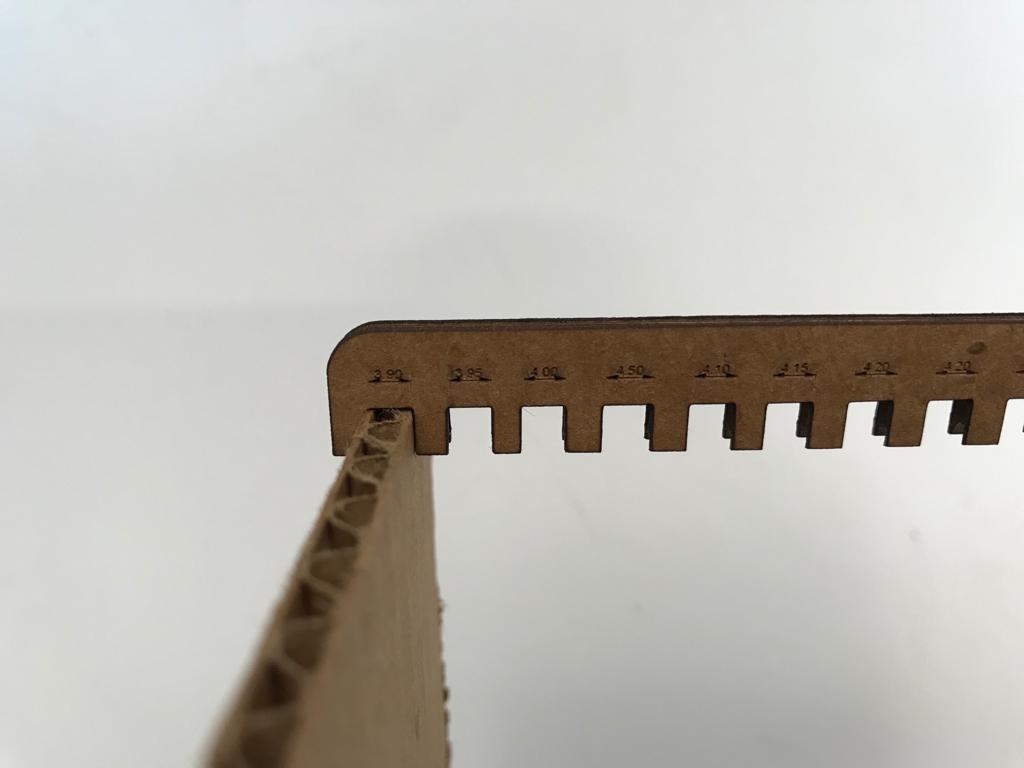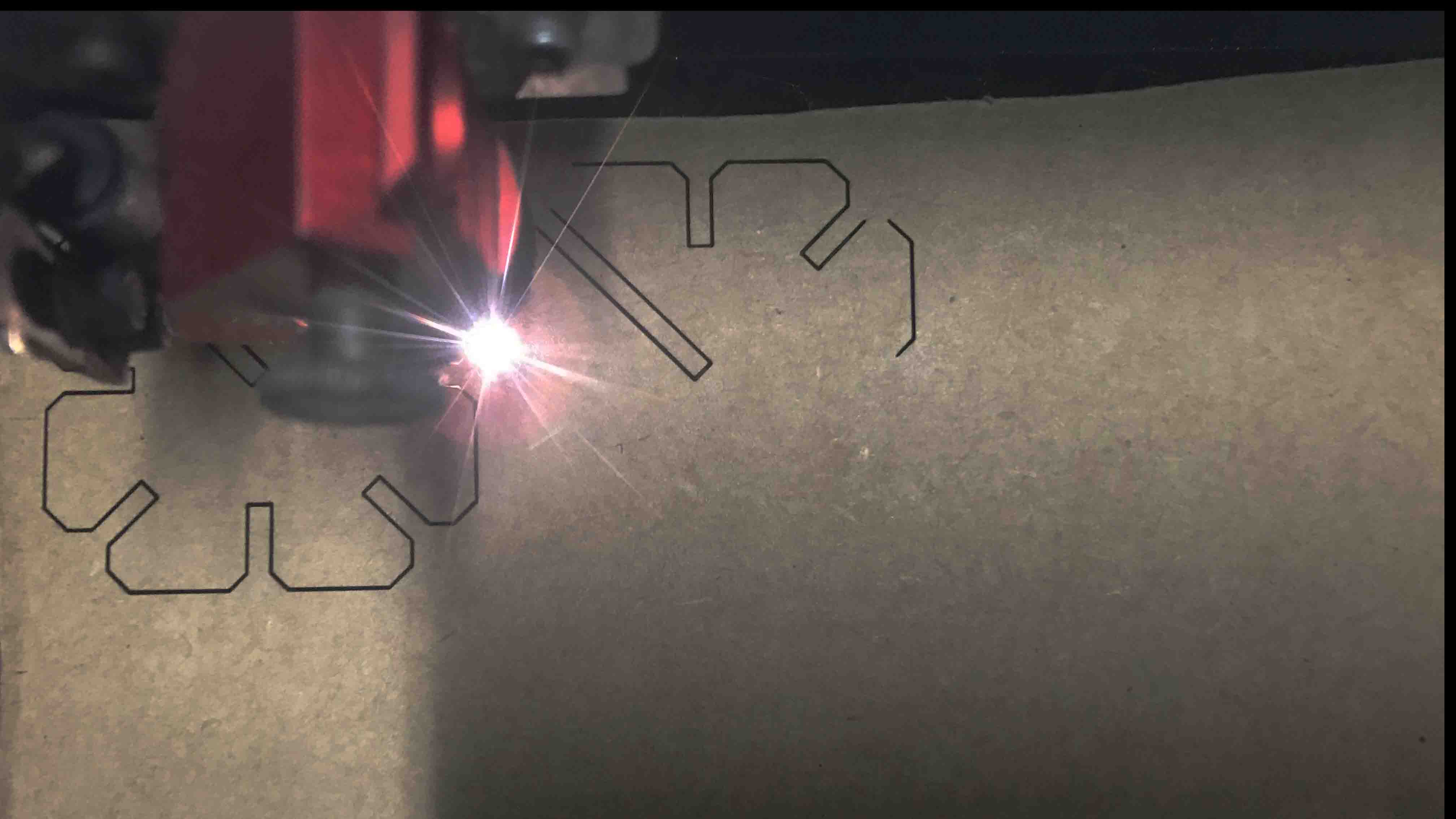 Cutting in progress. To get this image clearly I kept the phone on the acrylic suface of the laser cutter. But there is a chance that the reflected laser beam might damage camera sensor.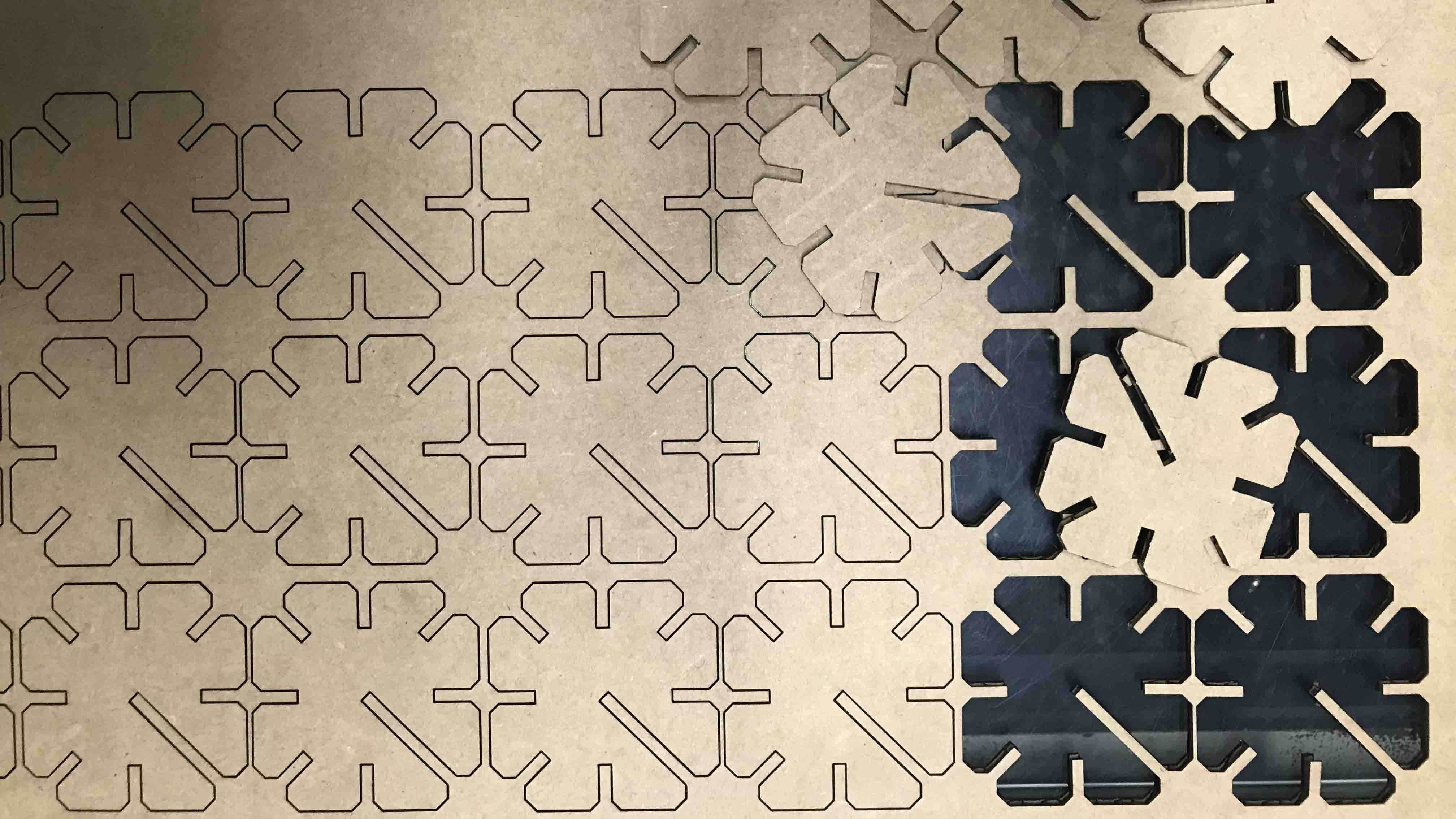 Made few more pieces so that I can make something huge.
These pieces can be jointed and make 3d shape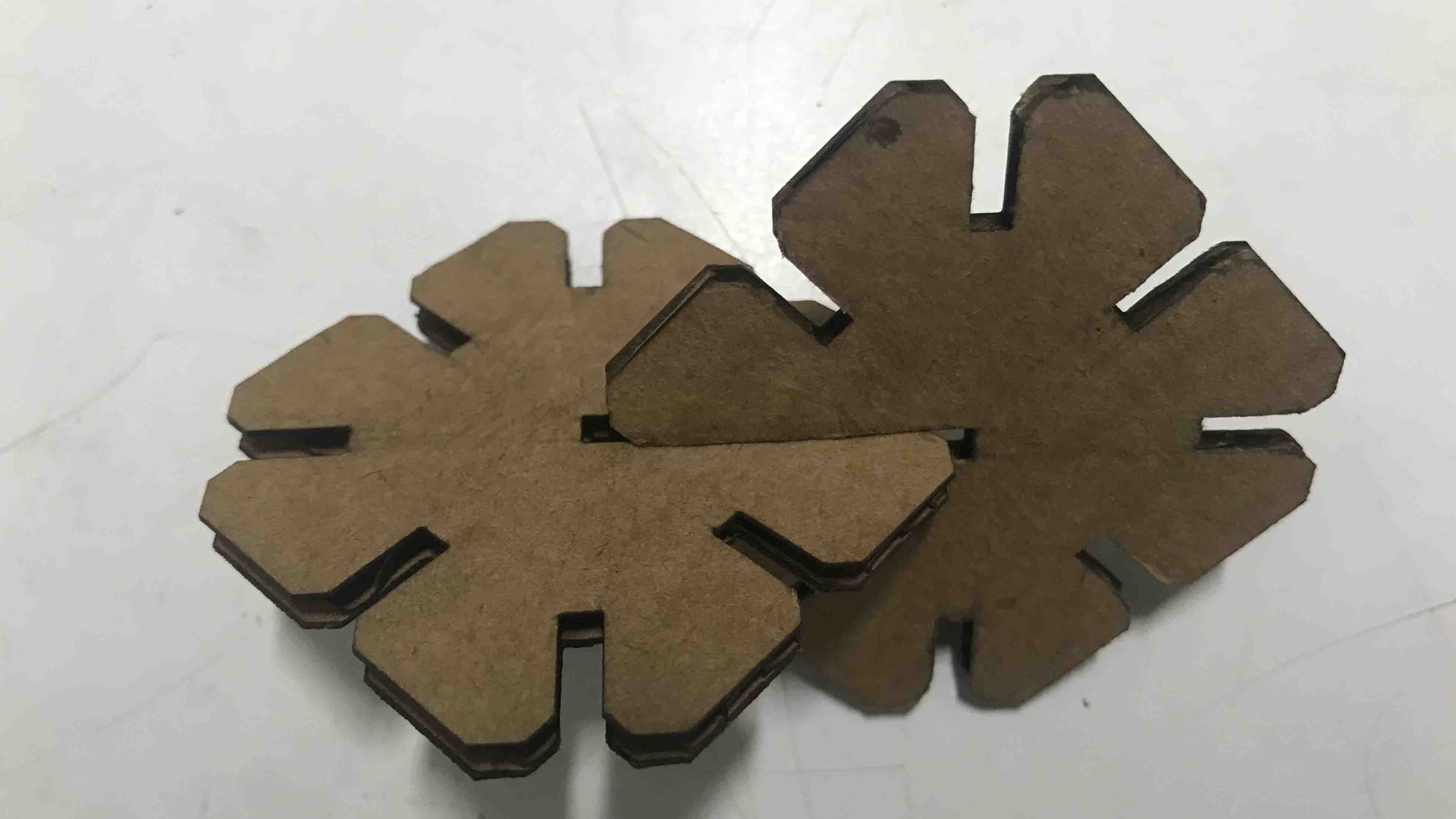 Made 3d lego by combinig two of them.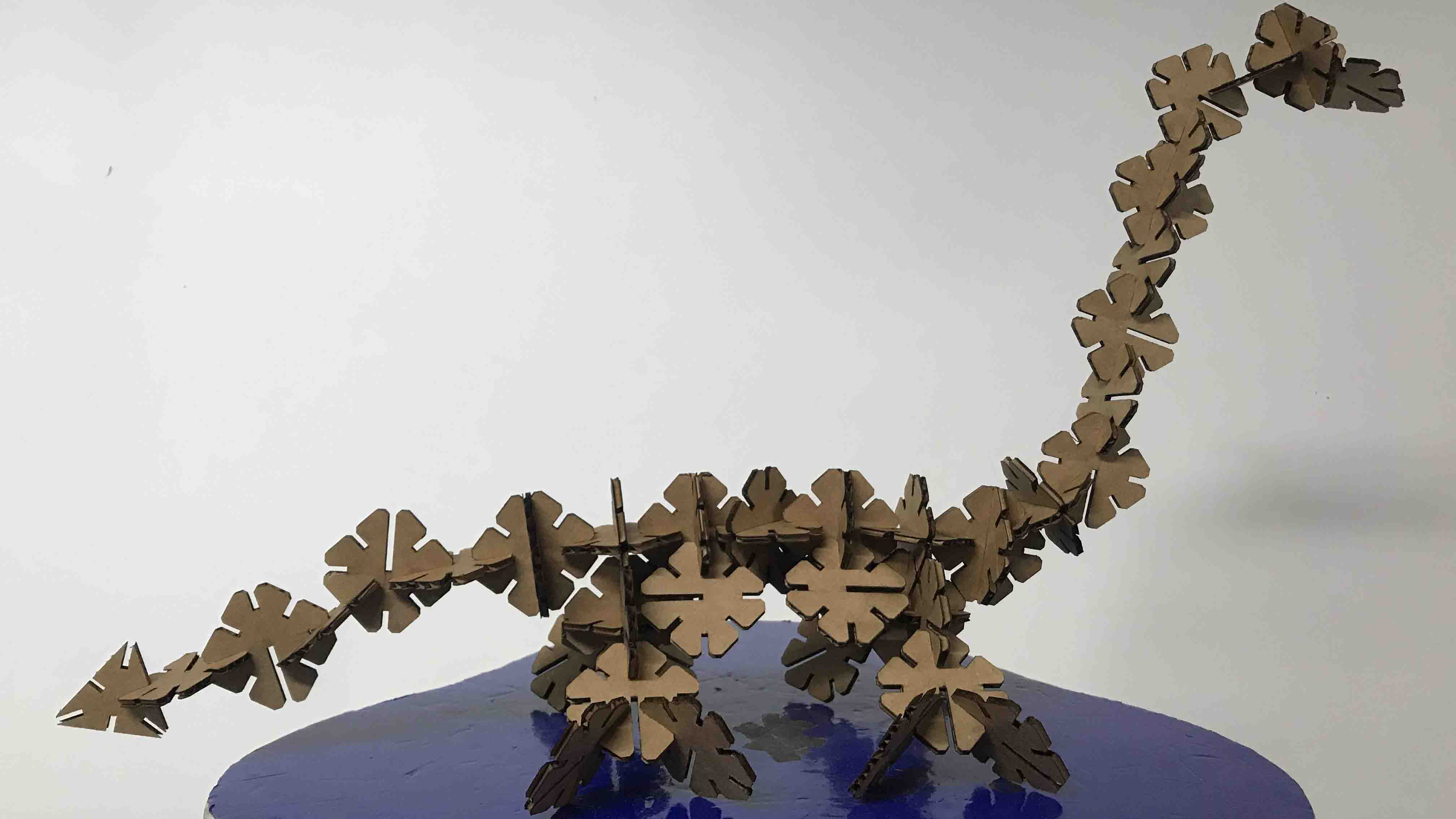 Experimenting with my lego.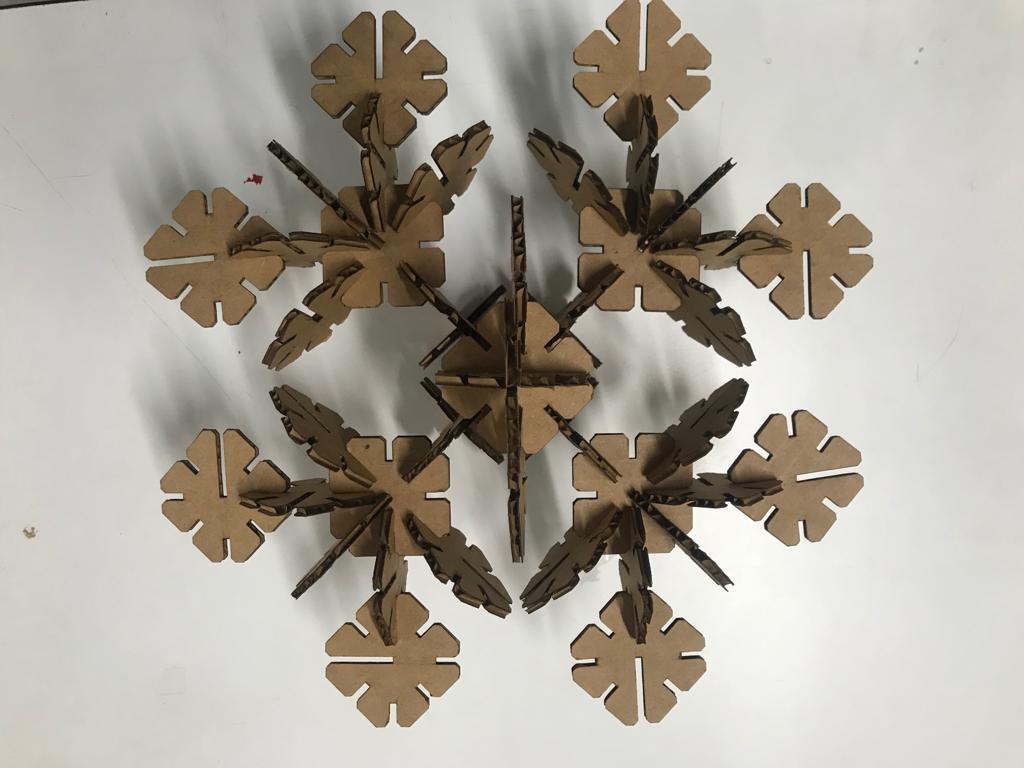 Does this look like snow flake?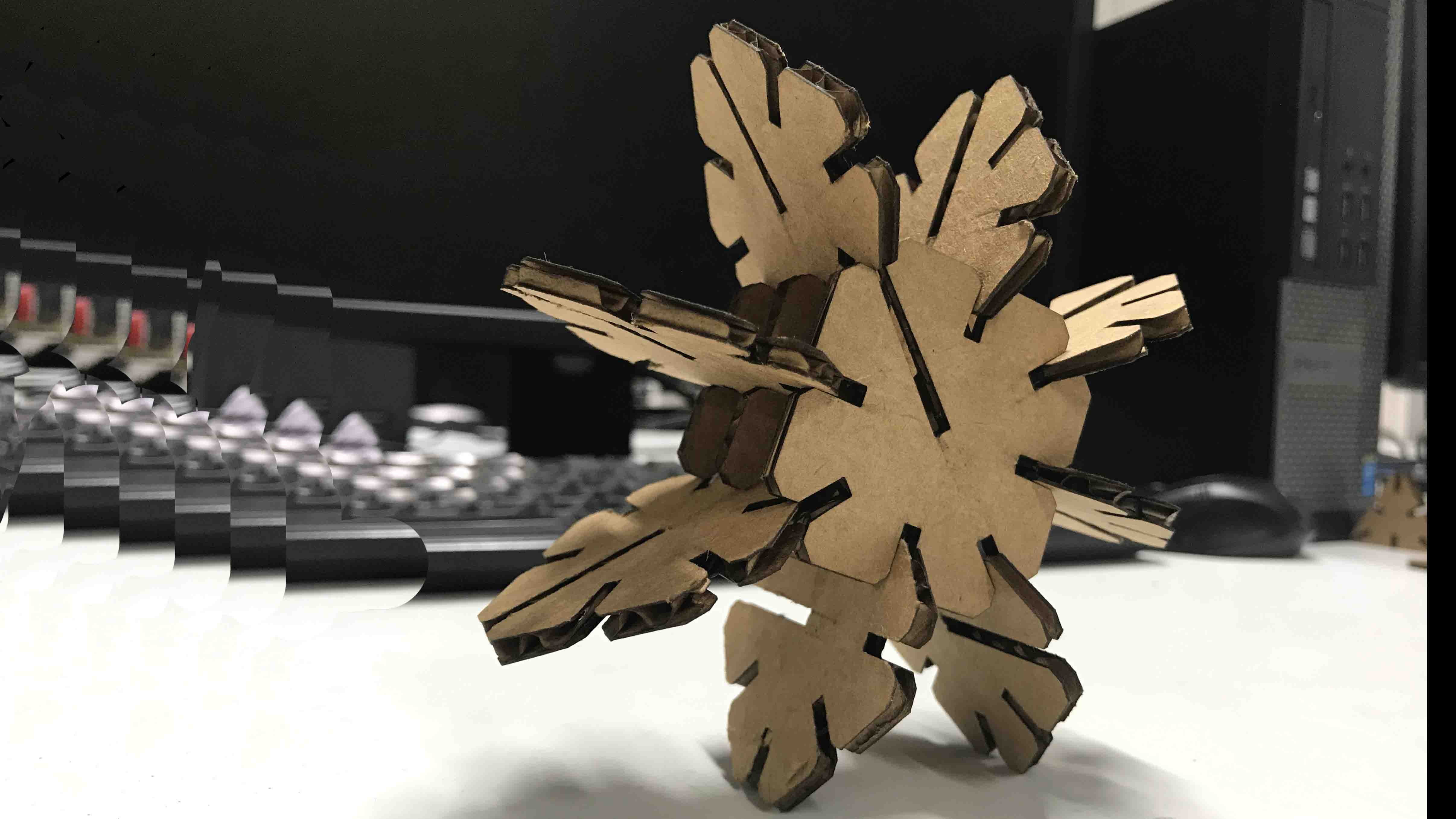 I tried different shapes using this and made atleast 20 shapes.
Download the design file here
Download the .f3dhere
Laser cut lantern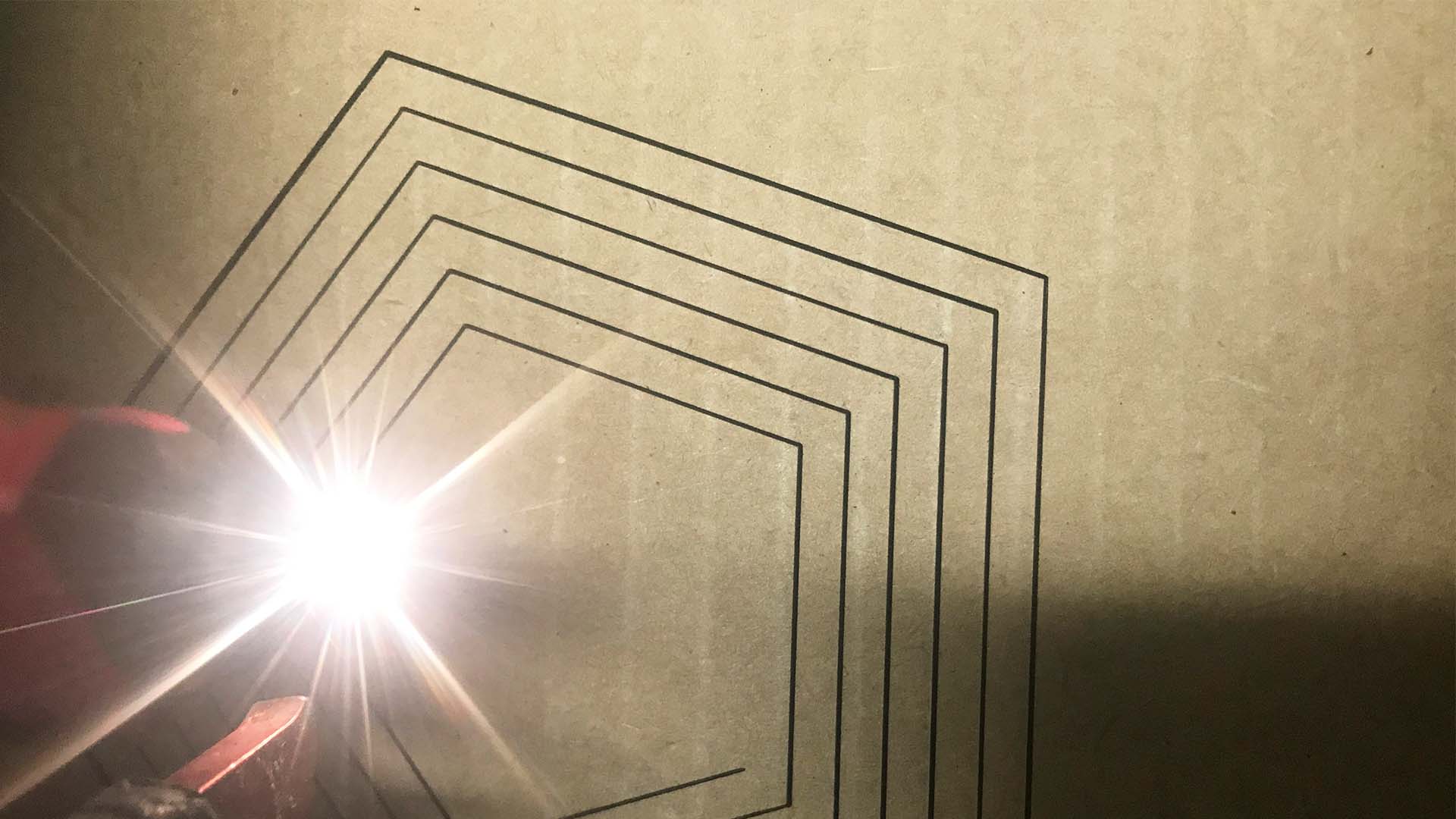 I wanted to make a lantern so I searched for some complicated structres and shapes and Desided to make this pentagon shaped lantern. Each piece is made of 10 different sized pentagons. There are total of 120 pieces.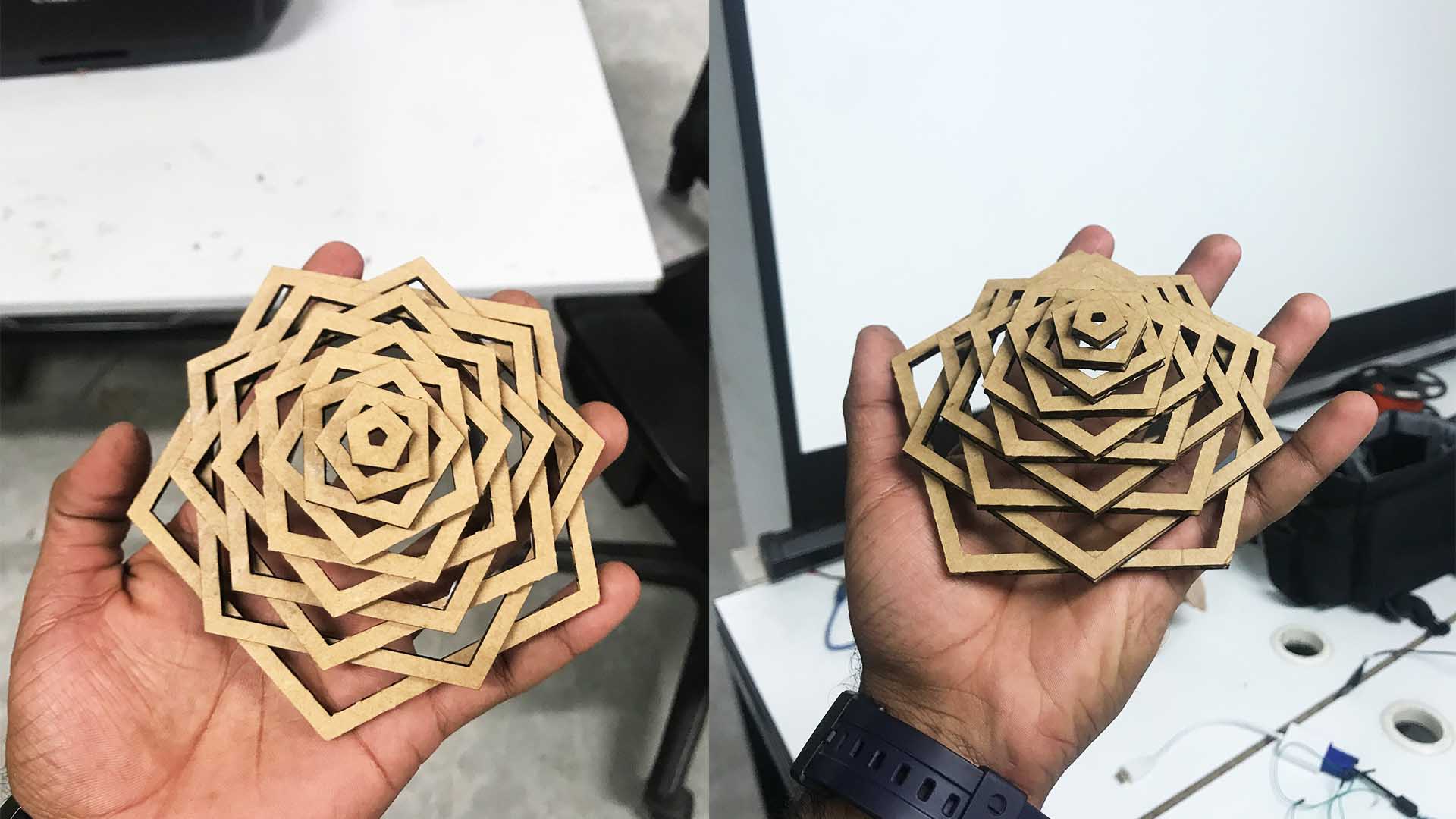 I made toatal of 12 pieces to make the lantern.
This is a lantern I made using 4mm cardboard. There are total 120 pieces. I used fevicol to stick the pieces. It was very time consuming task and it took me 4-5 hours to make this.
Mobile stand
I had some extra time in this week, I desided to make a mobile stand and designed this shape in Fusion 360. I used 3mm acrylic sheets for this. To bend the acrylic I used hot air gun. Be careful while operating solder because the temeprature can go up as high as 450 degree celsious. I accidently touched the nozzle twice !
Download the design file here
Group assignment
The laser burns away a portion of material when it cuts through. This is known as the laser kerf and ranges from 0.08mm – 1mm depending on the material type and other conditional factors.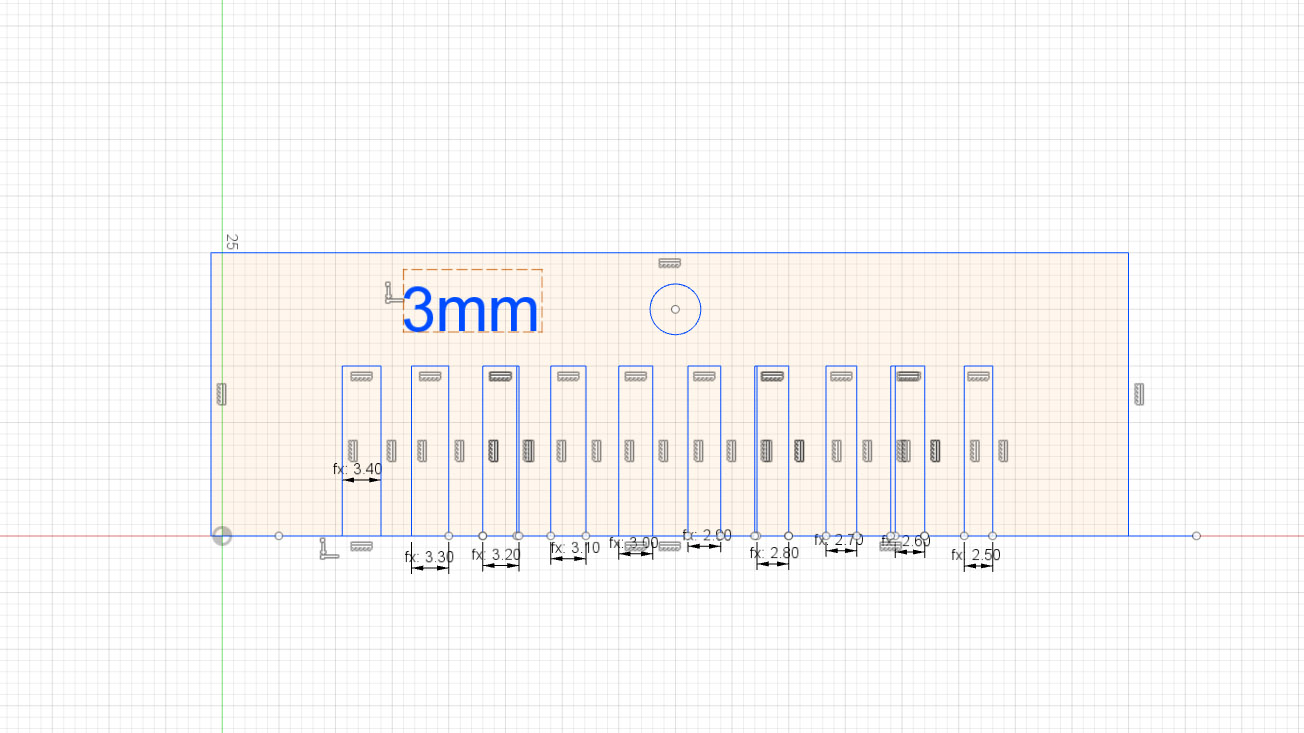 Cutting Parameters
Power - 75
Velocity - .90
Freq - 7000
Engraving Parameters
Power - 75
Velocity - 90
Freq - 500
Kerf scale