Assignment
Model (raster, vector, 2D, 3D, render, animate, simulate, ...) a possible final project, and post it on your class page
What I did
Understood both raster and vector file types
Tried Inkscape and Adobe Illustrator
Learned Adobe Photoshop
Started learning Fusion360
Tried to draw my final project in Fusion 360
RASTER & VECTOR
This week Neil gave us an introduction to computer-aided design. He introduced us to a few software for 2D and 3D designing. He also gave us an idea about raster and vector files.Raster or bitmap files are pixel based and when we zoom in raster files we can see pixels and each pixel are given specific color.So, raster files are only scalable downwards and they are mainly used to make raster graphics. At the same time, vector files are scalable and each curve is made using mathematical equations.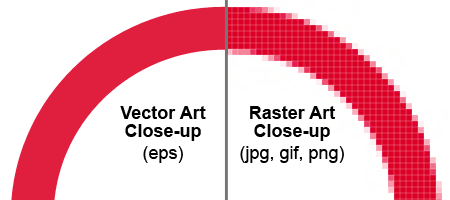 image source : https://pinballmakers.com/wiki/index.php?title=File:Vector-vs-raster.gif



For 2d rastor drawing I used Photoshop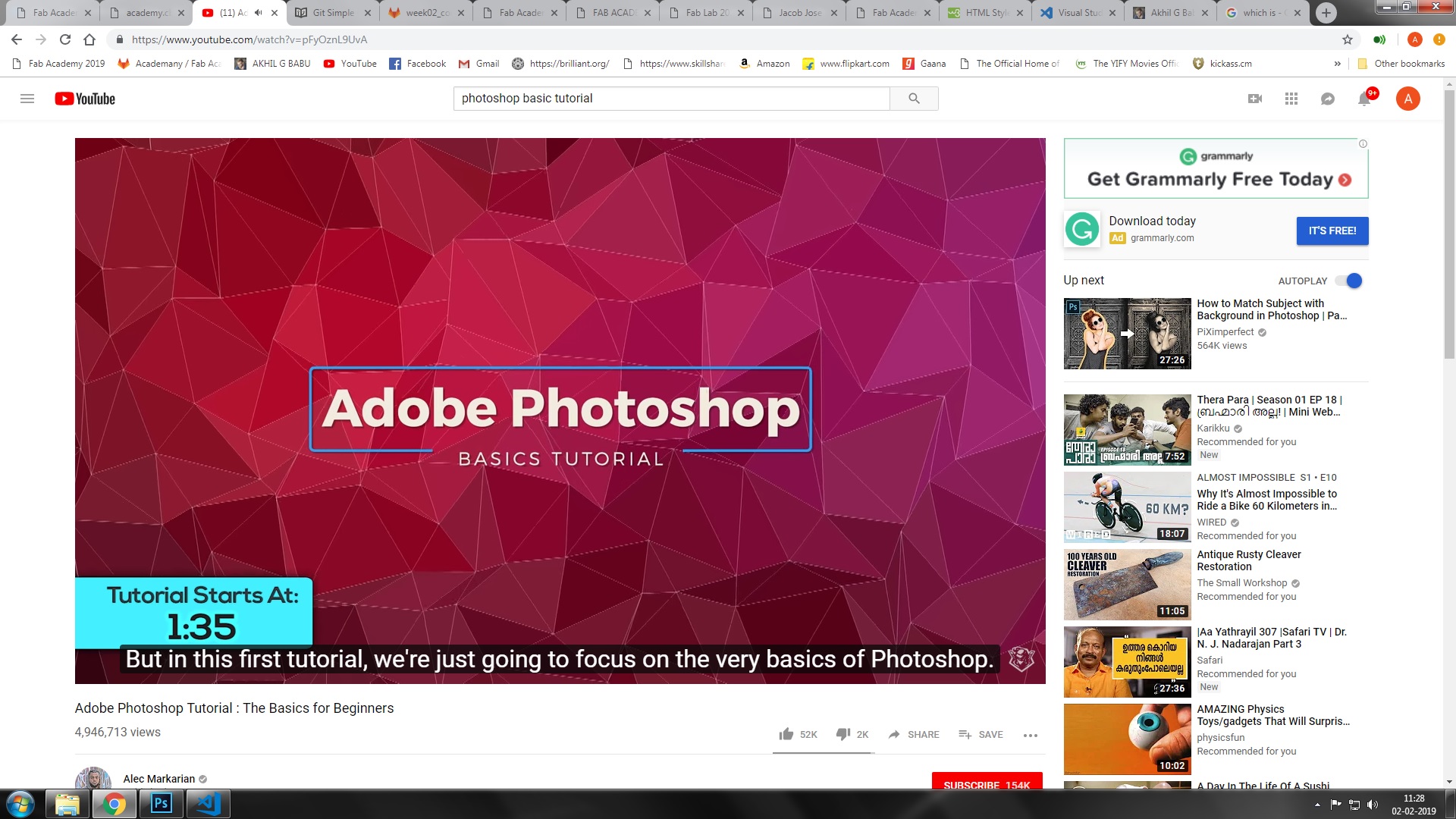 Since I don't know much about photoshop, I started searching for a basic tutorial for photoshop and found this Youtube video very helpful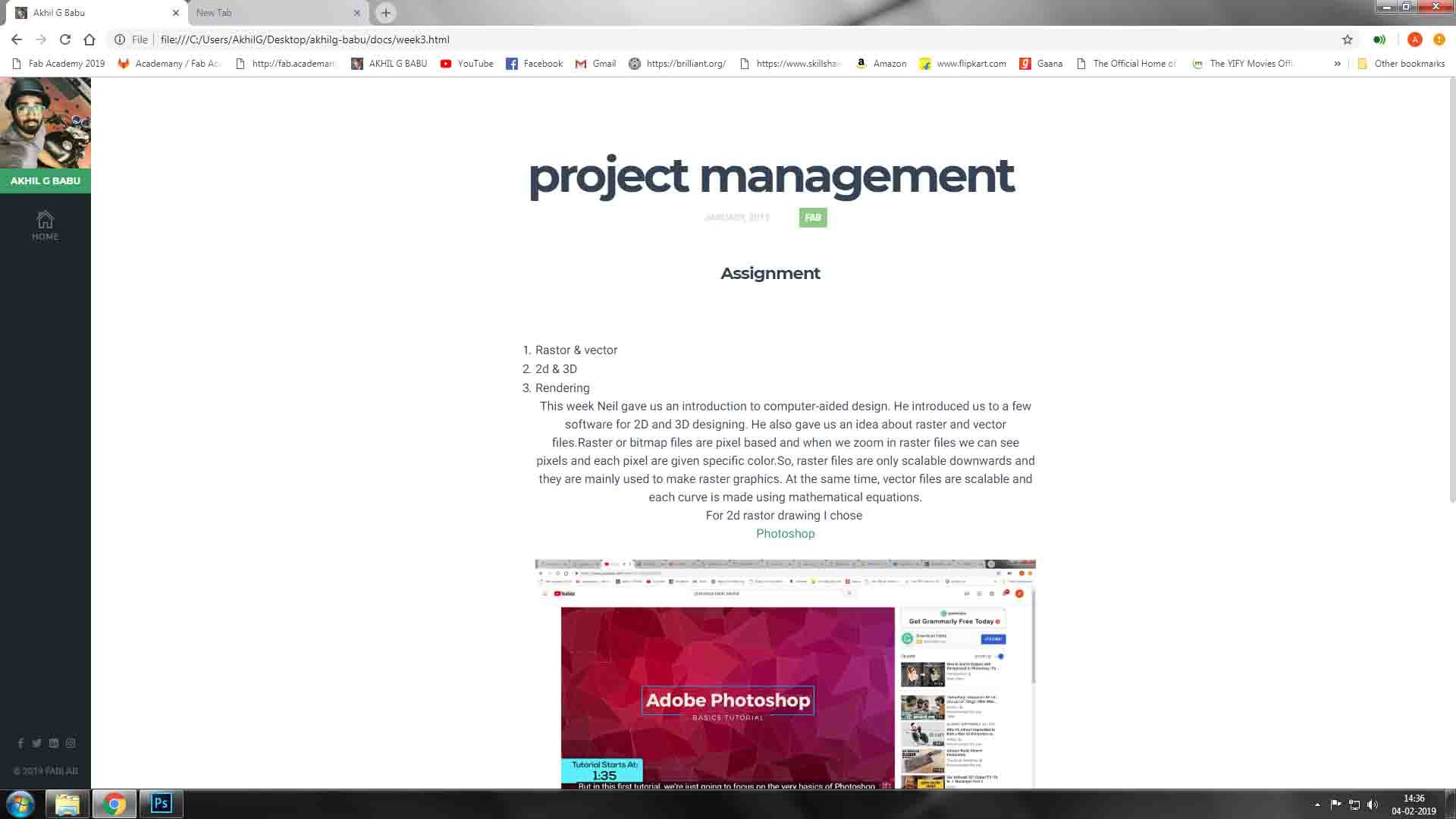 It is much easier to save and edit screenshots in Photoshop.
I wanted to remove background of this image, I used photoshop for this.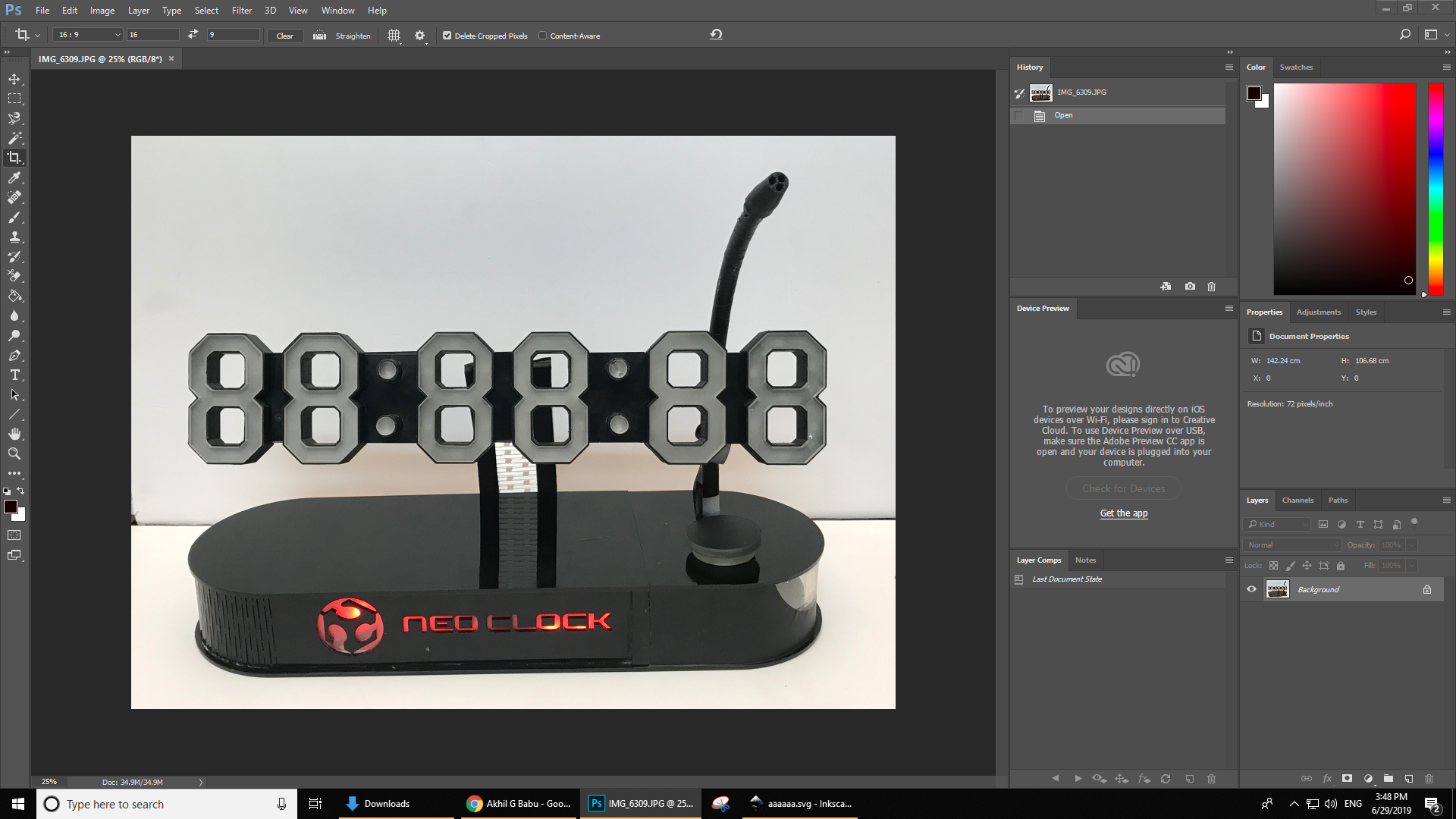 Magic wand tool is the easiest tool for this purpose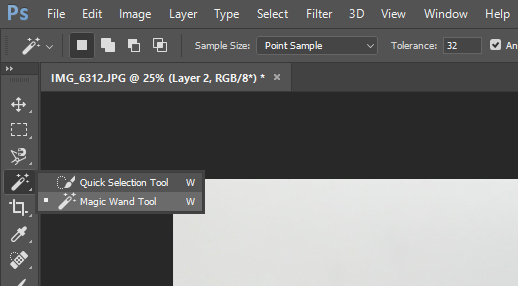 Select this tool and click the desired area to be removed. Remove the unwanted parts.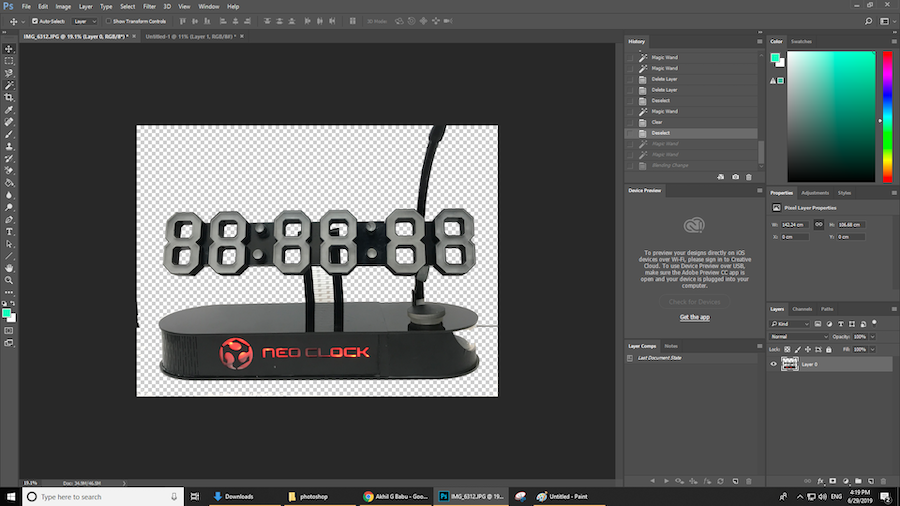 Once the background is removed, next stage is to add an extra layer by LAYER > NEW layer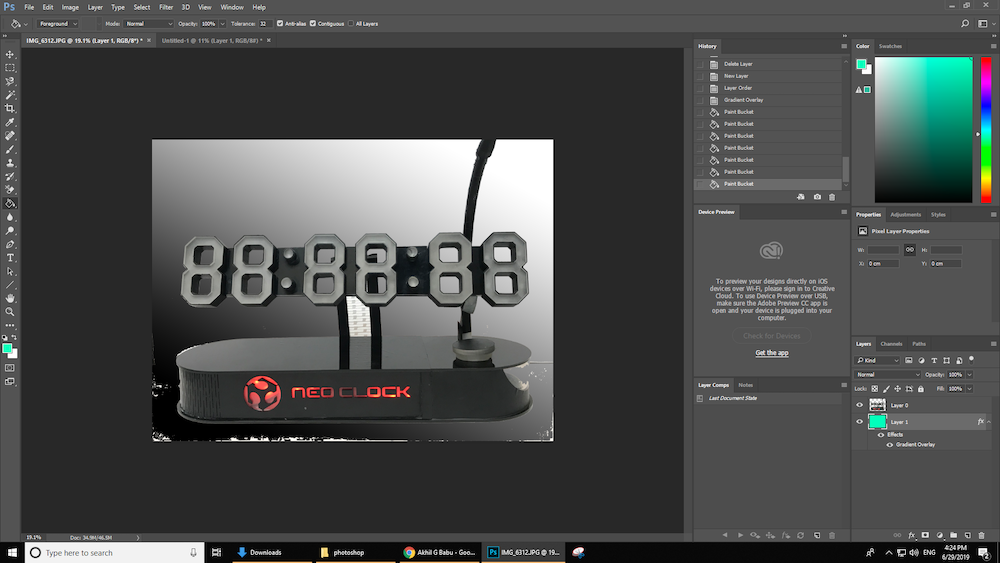 Select the layer and right click and select layer style and select gradient overlay.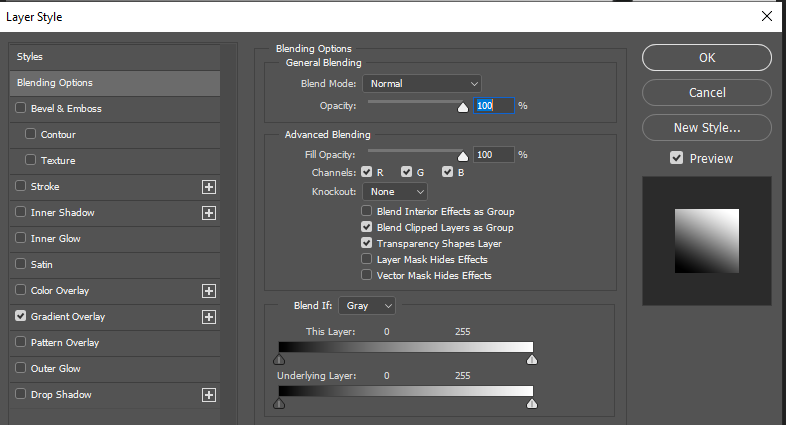 Adjuct opacity and angle of gradient here.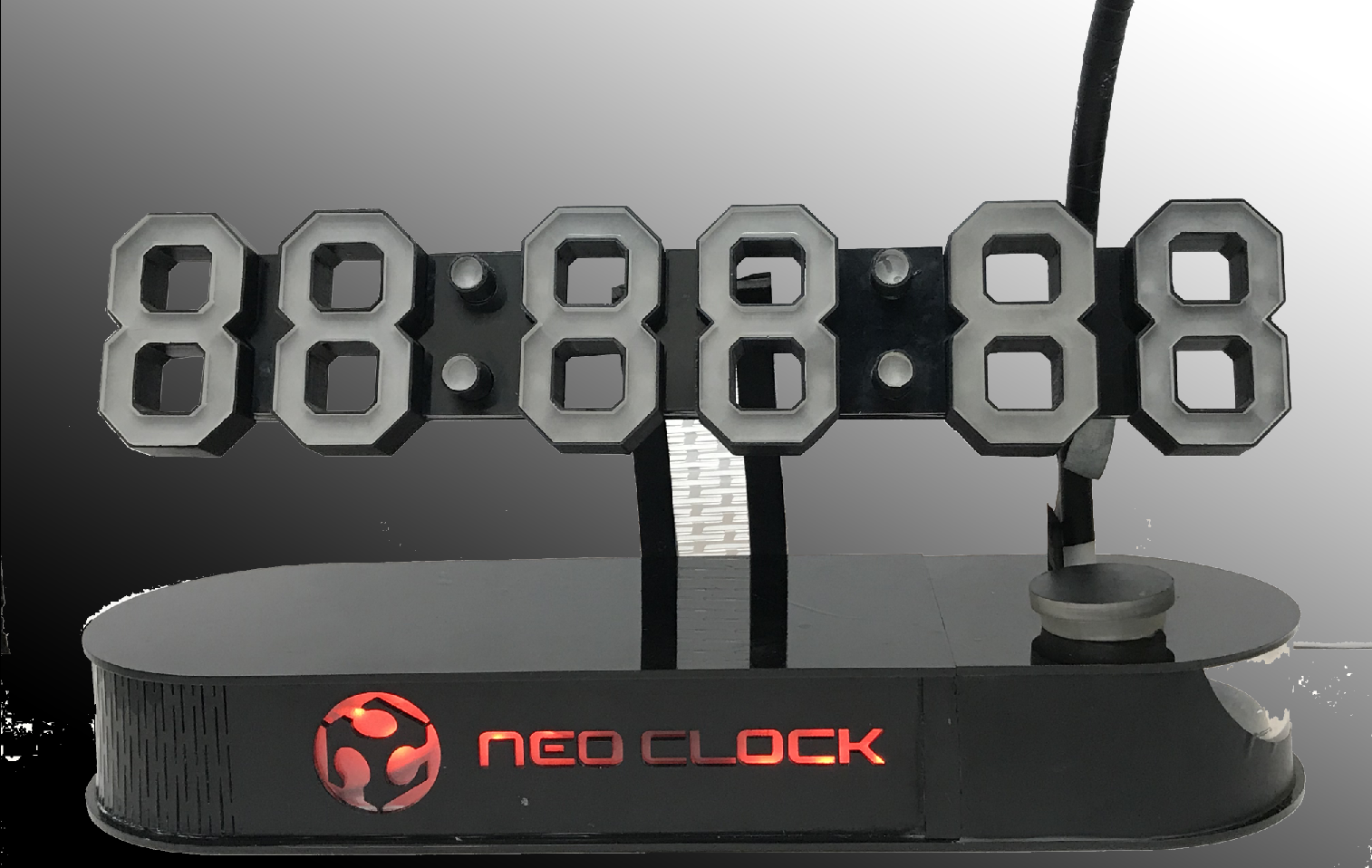 Final image after changing background to gradient.
Download the psd file here~
Vector drawing
Inkscape is professional quality vector graphics software which runs on Linux, Mac OS X and Windows desktop computers.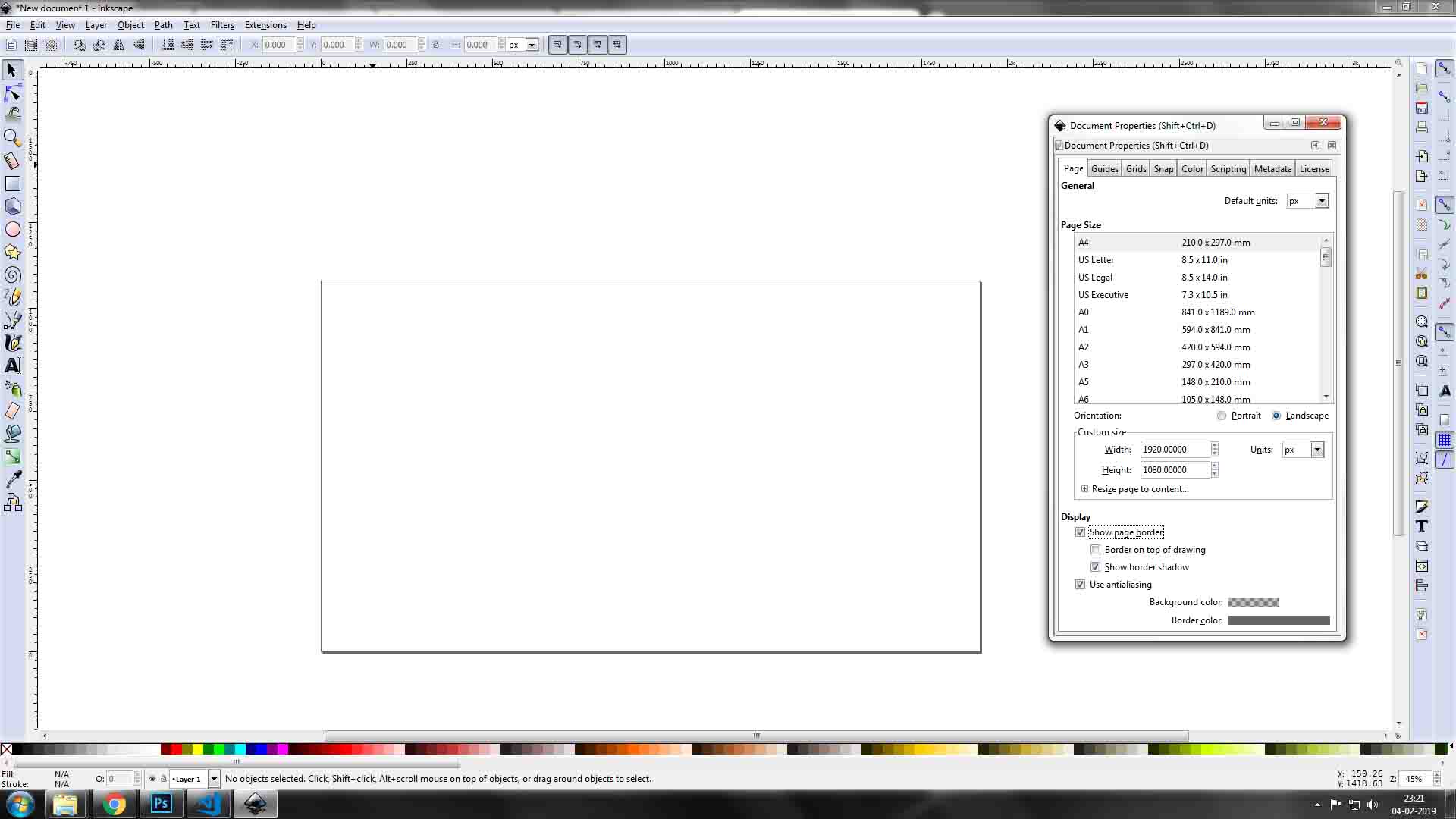 It seems Inkscape is not user friendly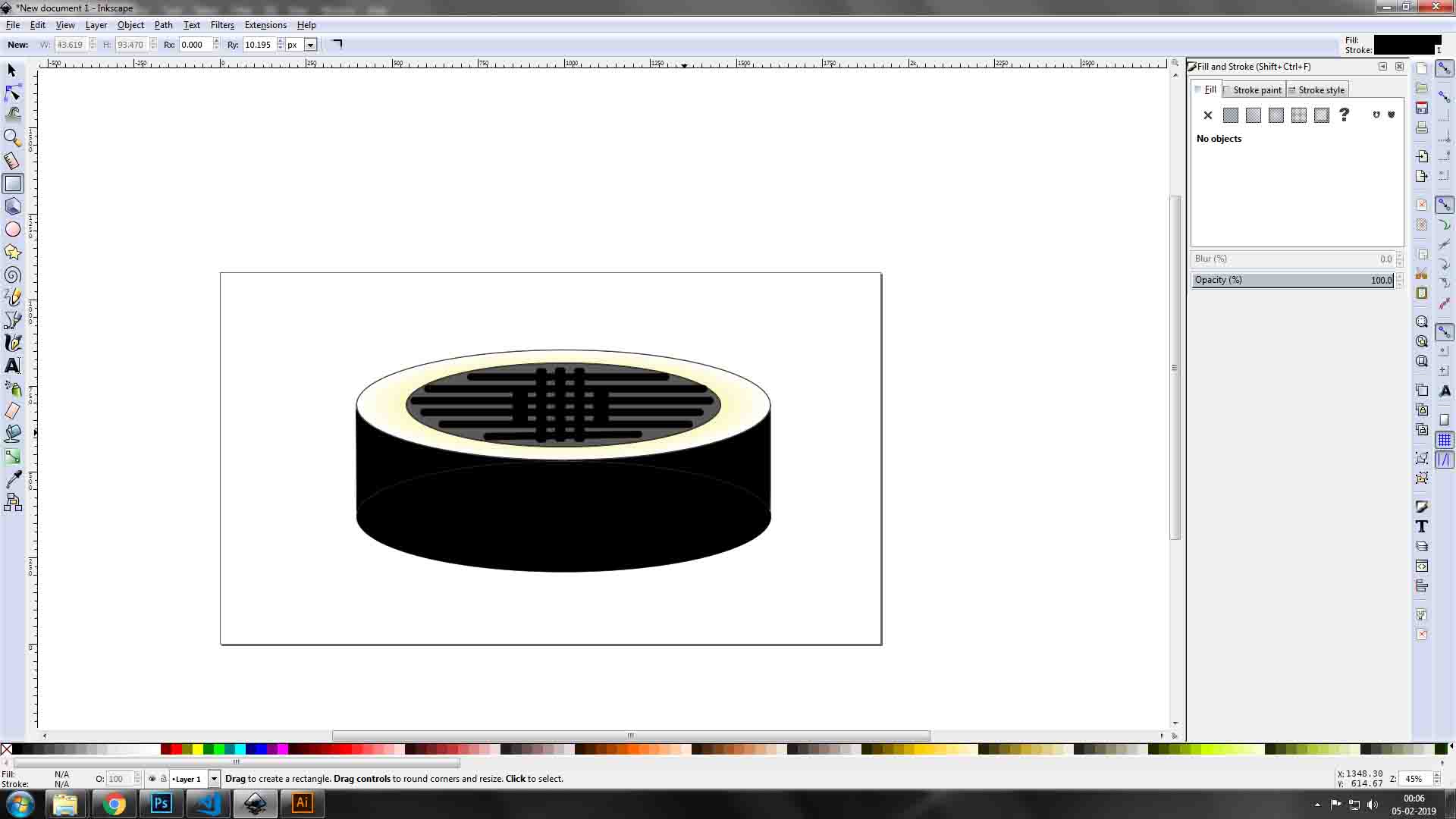 I managed to draw a rough image of my final project in Inkscape. Thogh it was very time consuming and innacurate. I think because it is an open source software and the user interface seems very outdated


Download design files here


I found very difficult to center allign two ellipses. So I thought to try another software.
Adobe Illustrator
It seems Adobe Illustrator is much user freindly compared to inkscape. I designed this logo for my friend's company.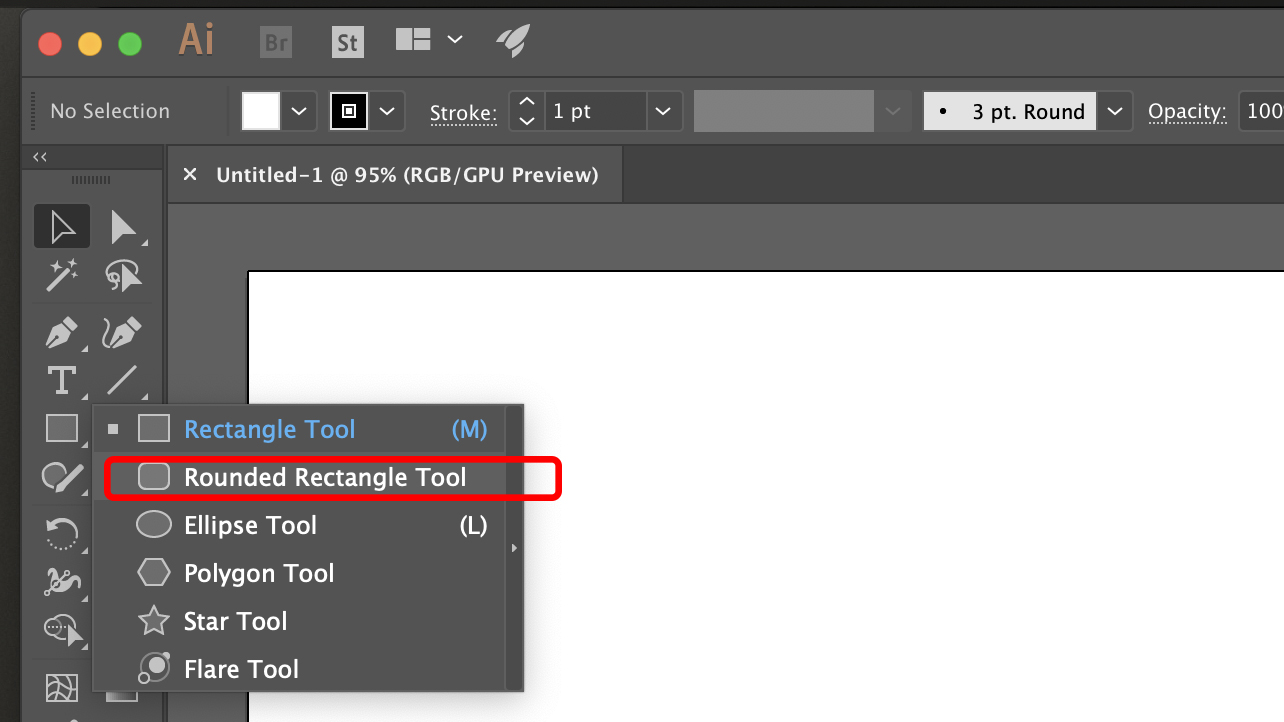 I used rounded rectangle tool to draw the shape.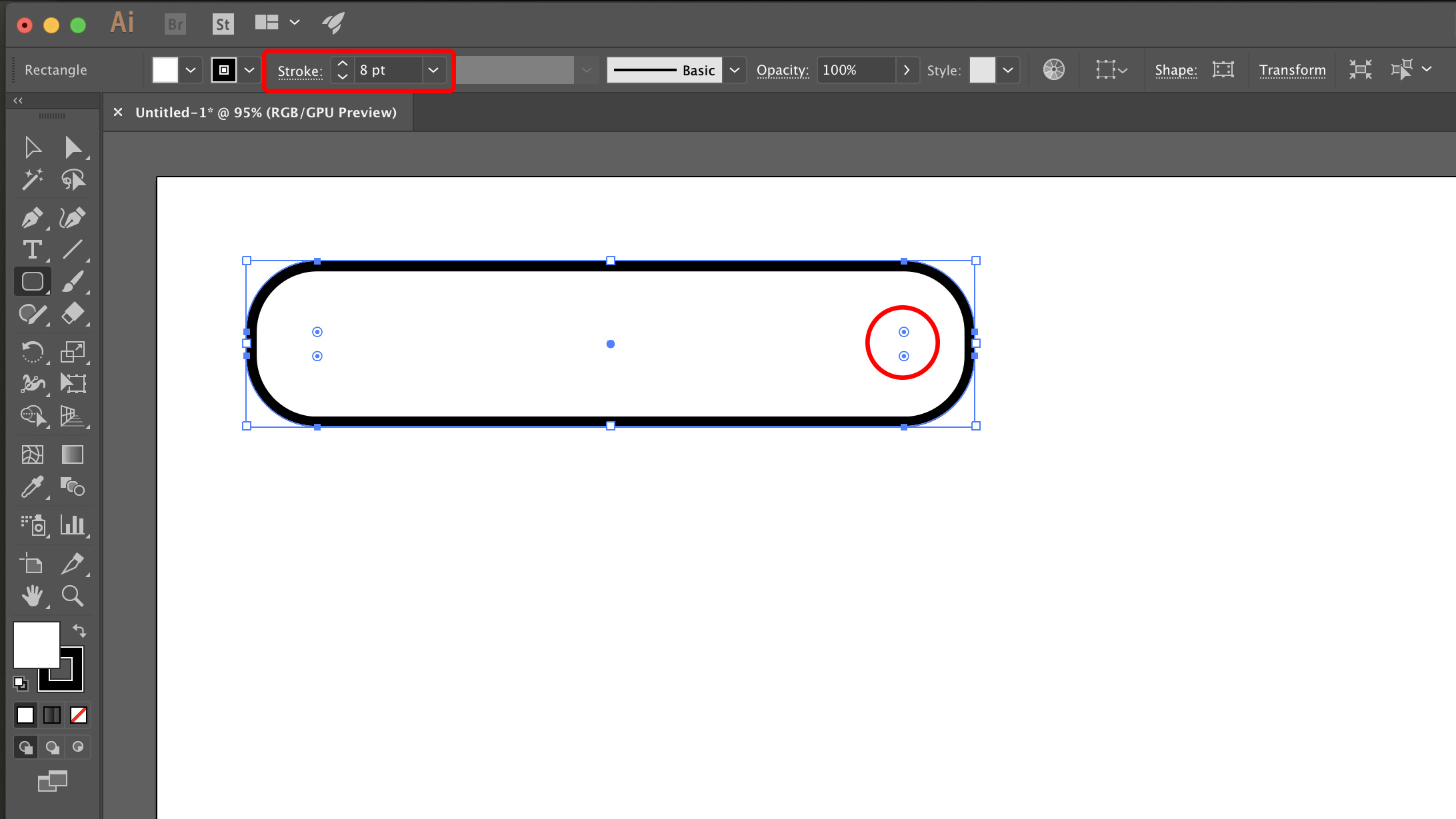 Adjusted the stroke to increase the thickness of the line, Illustrator seems easy to use.

To adjust the roundness of the shape, There are four points inside the shape. The edges can be adjusted using this option.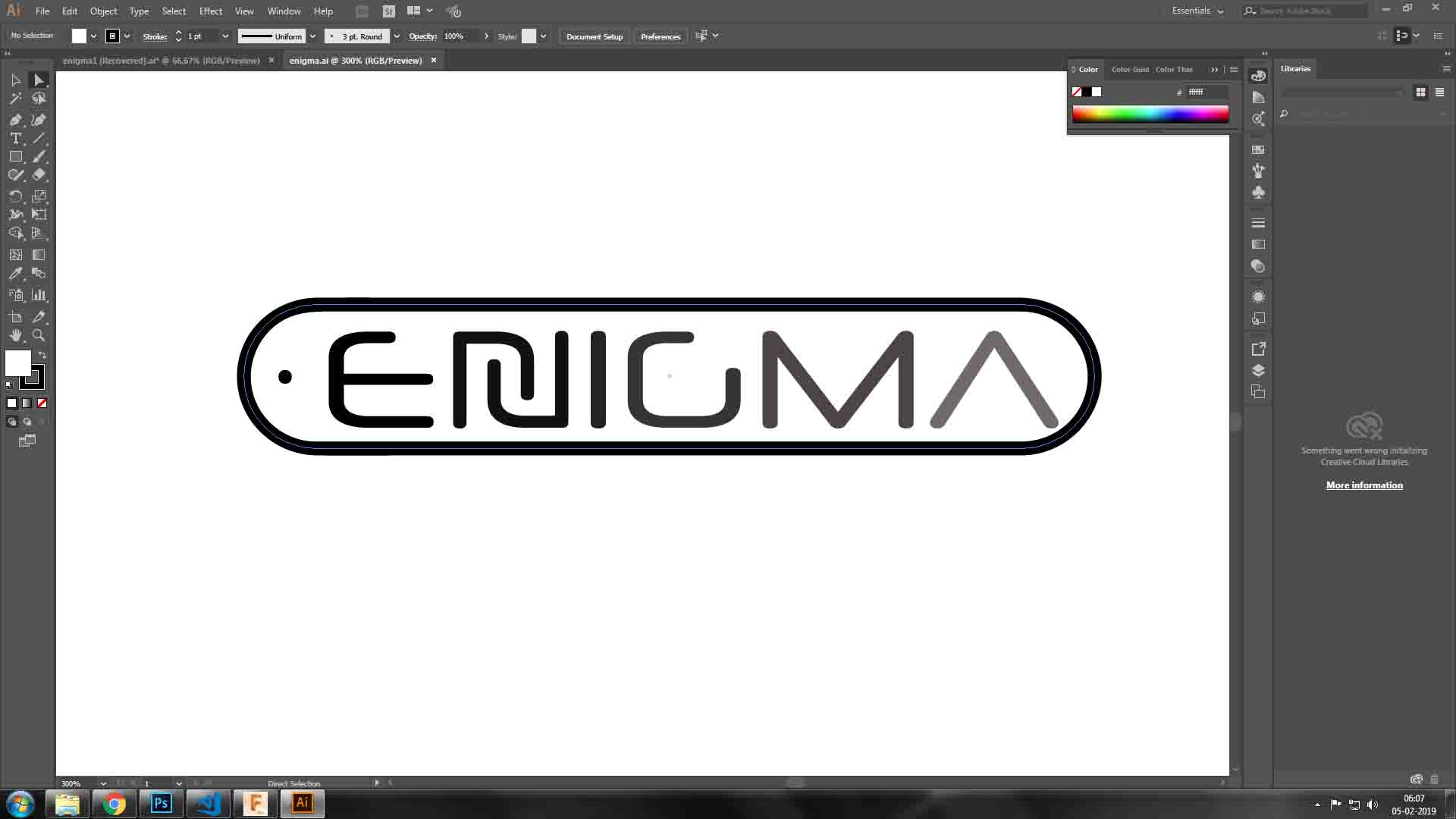 I used different type of fonts in the same word to get this look. I also used gradient tool for the font to get this look.
Download illustrator file here
Fusion 360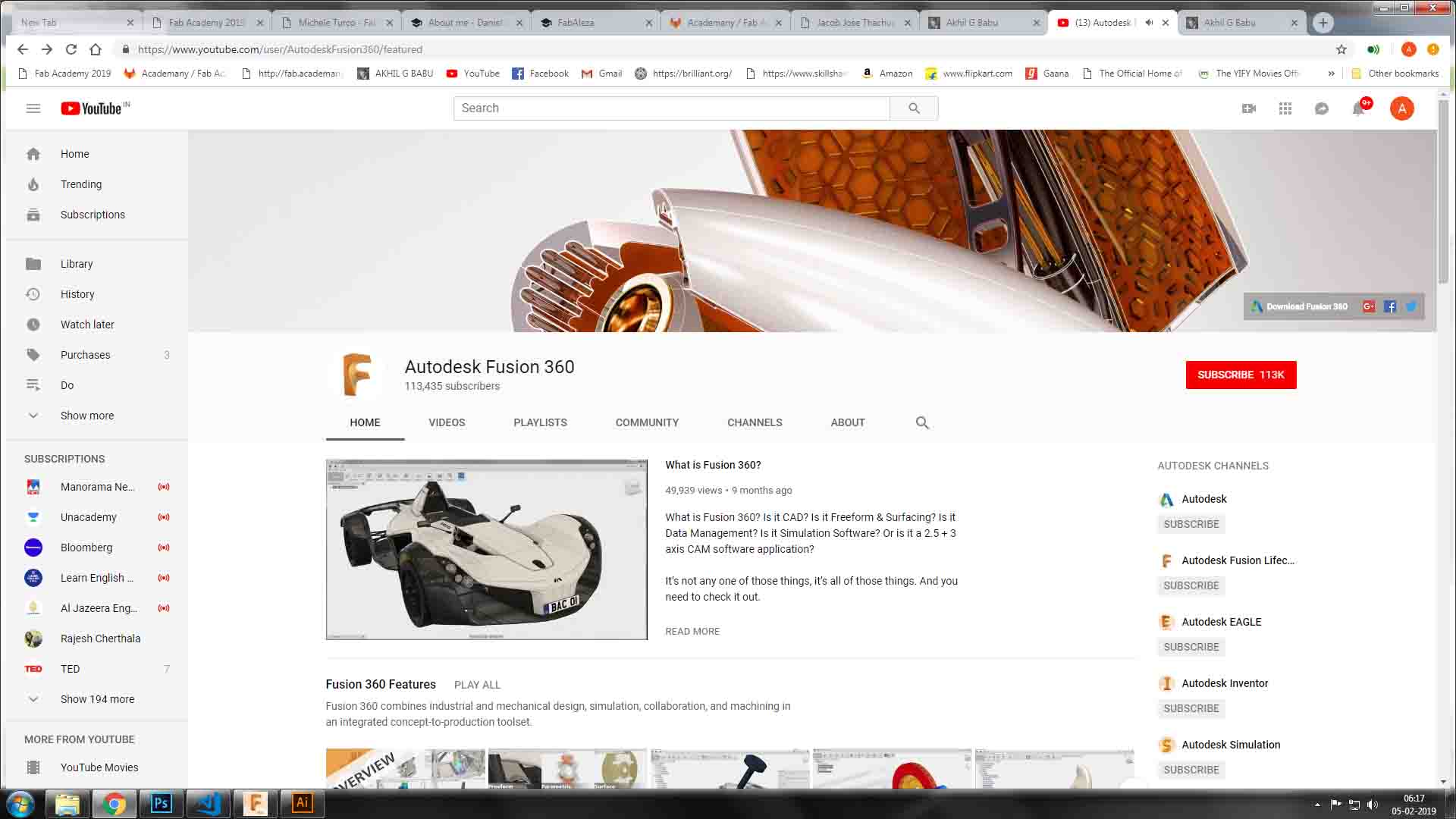 For 3d drawing I first tried Fusion 360. Their youtube channel provides very good tutorial for the software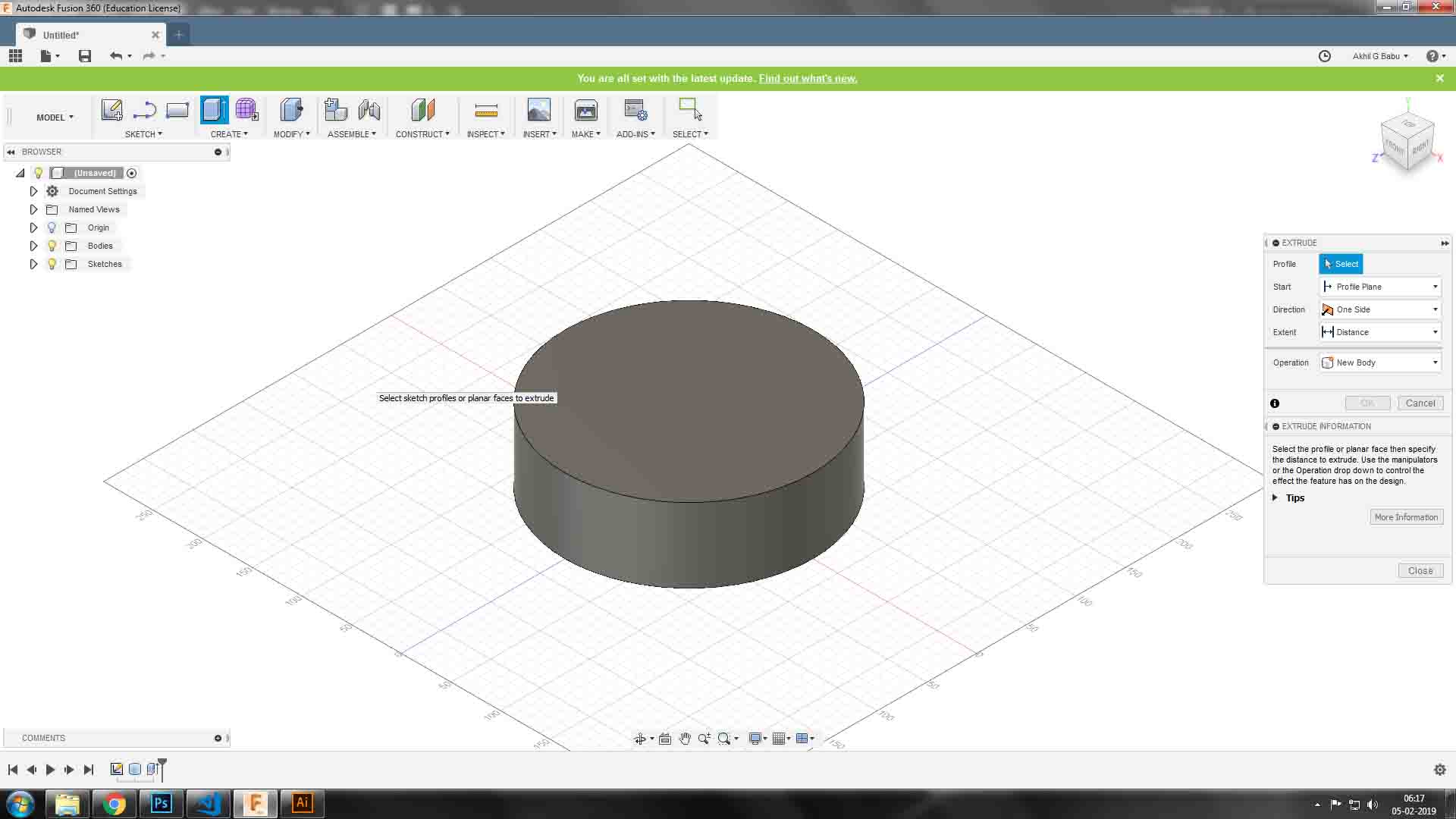 This is my first drawing in fusion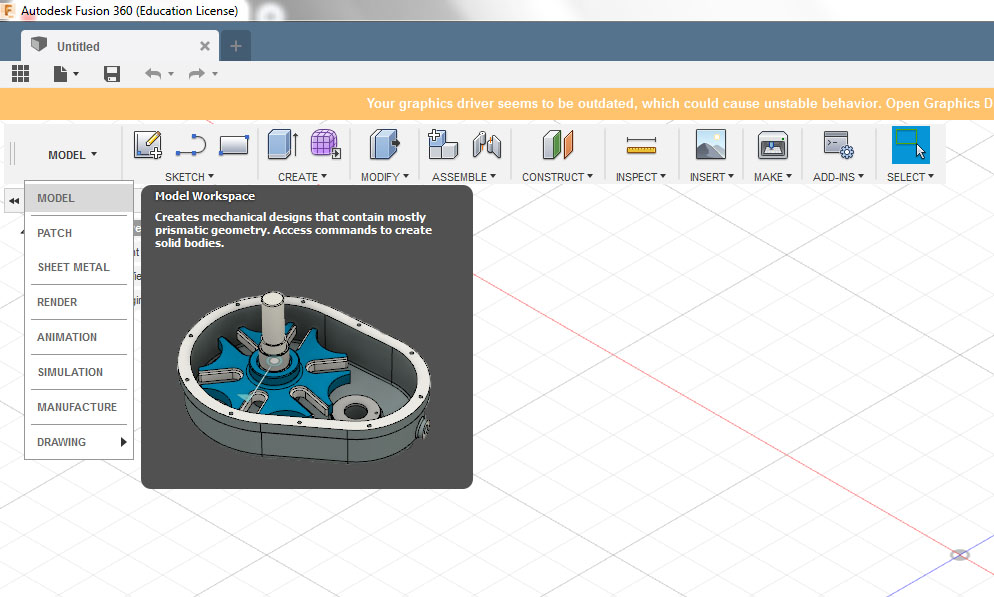 To create a new drawing, go to Model > Model Workspace and create a new model.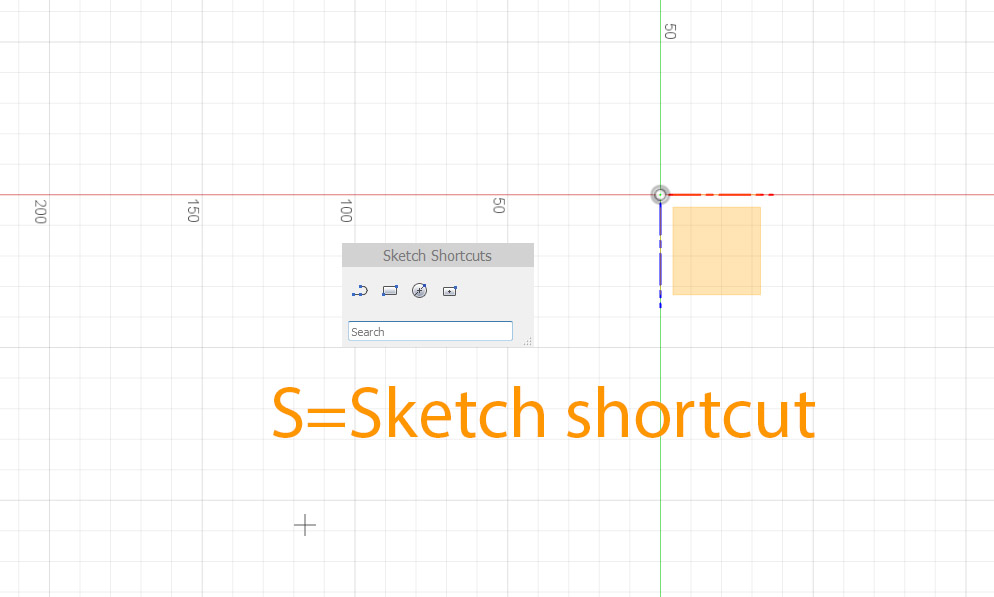 Since fusion uses a lot of shortkeys which makes the software easy to use. There are a lot of inbuilt soft keys in fusion "S" key for Sketch Shortcut which is used for new sketch.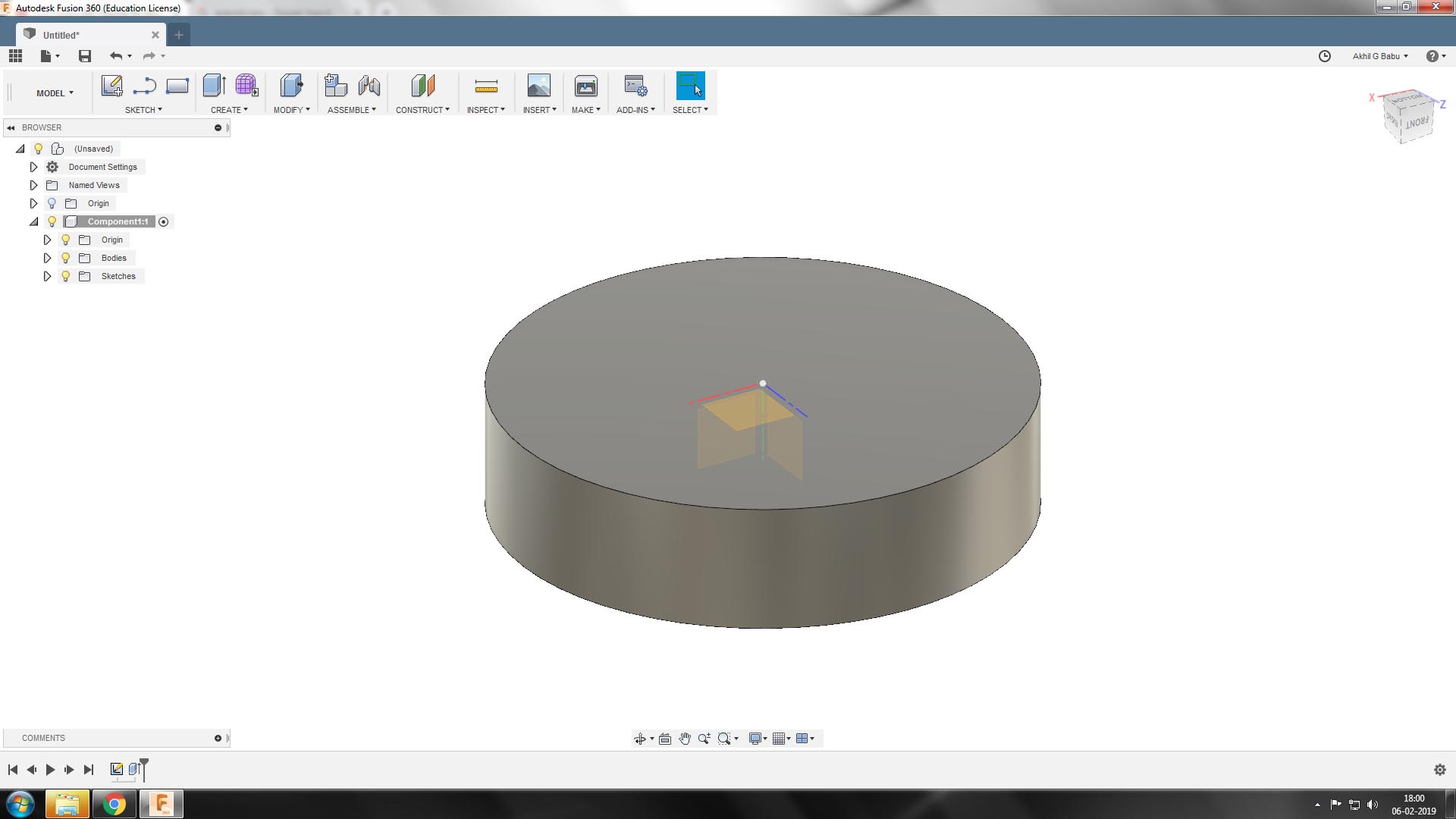 First I created this cylindrical shape. I created a new sketch. And used the shortcut "E" which is used for extruding. Once e is pressed, type the lenth for extrusion or simply drag to extrude the object.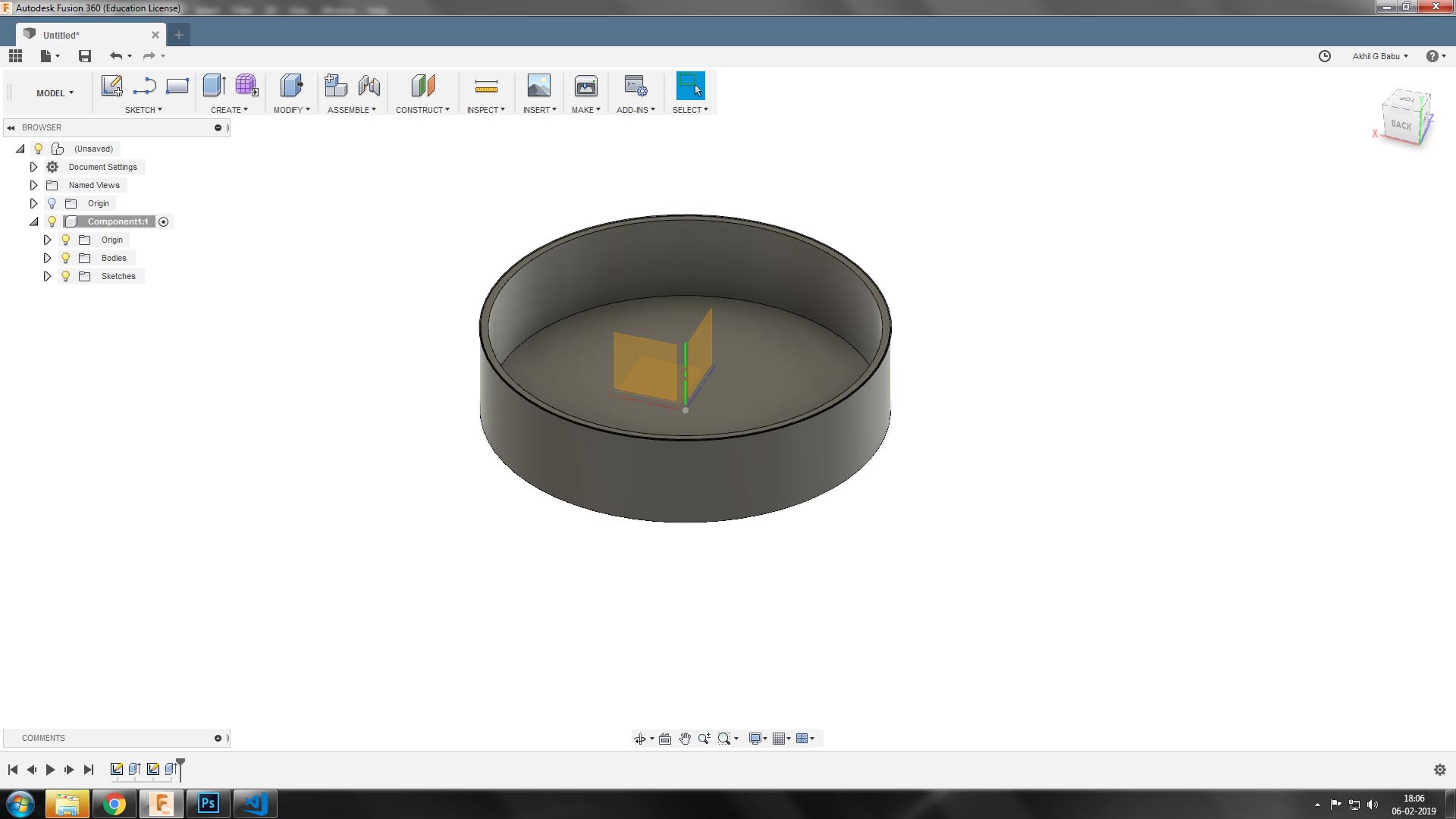 Later select the top surface of the cylinder. Created a sketch over the flat surface of cylinder. Create a circle which is smaller than the first one. Then removed cylindrical shape using short key "Q".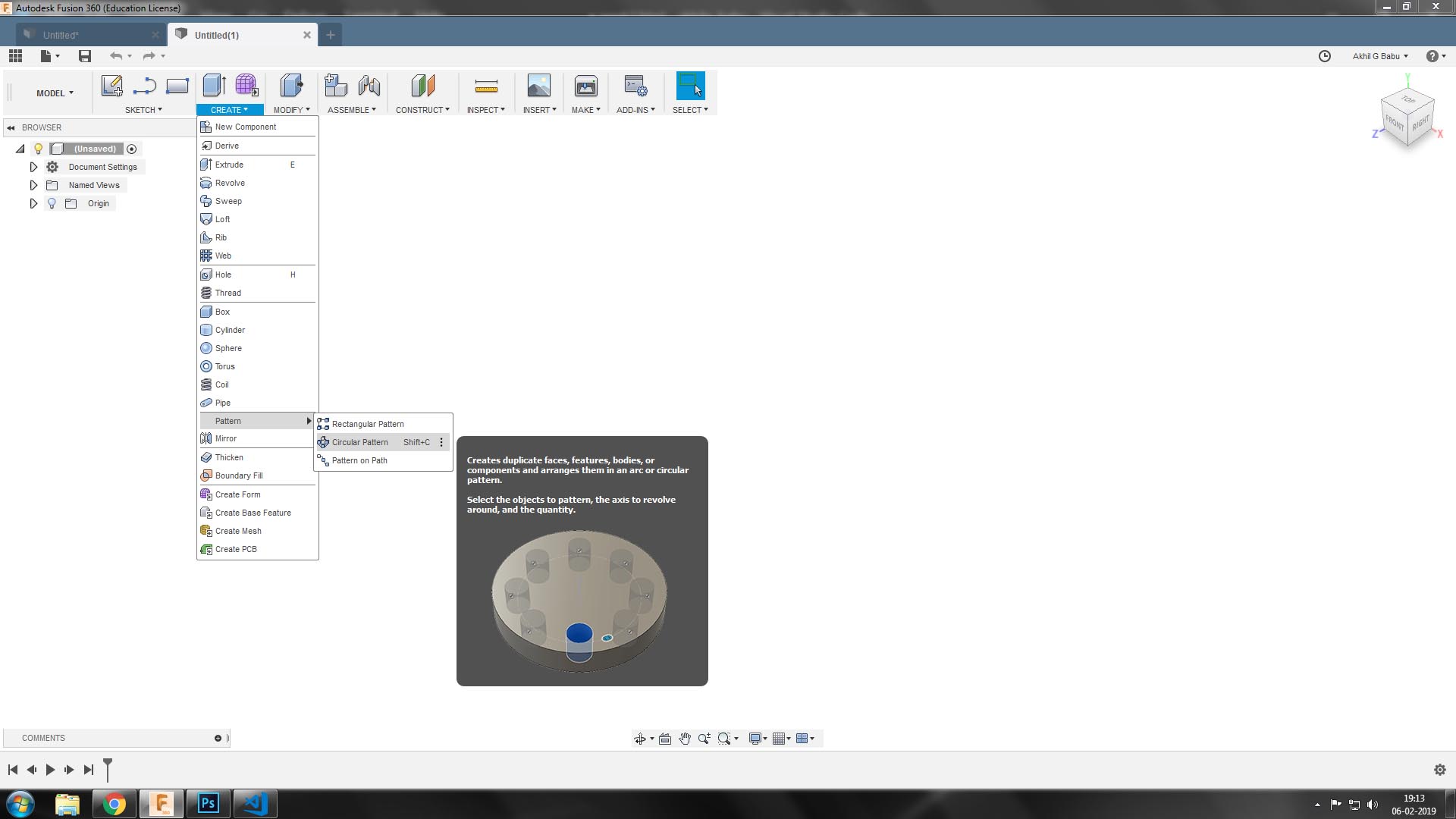 Used CREATE > PATTERN > CIRCULAR PATTERN to create holes on the surface.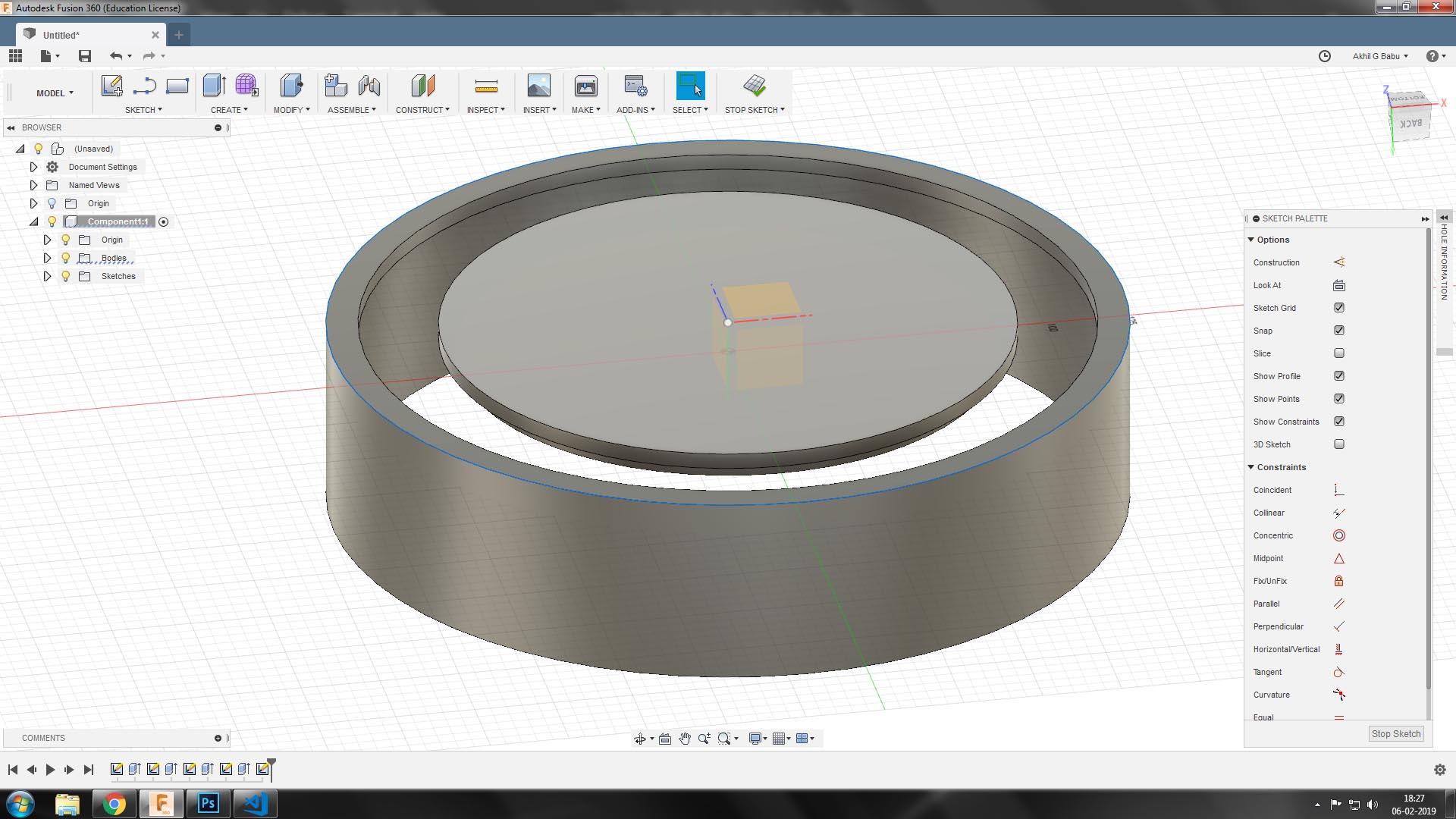 Later removed disc shape, for this I used short key 'Q' and removed a disk shape from the object.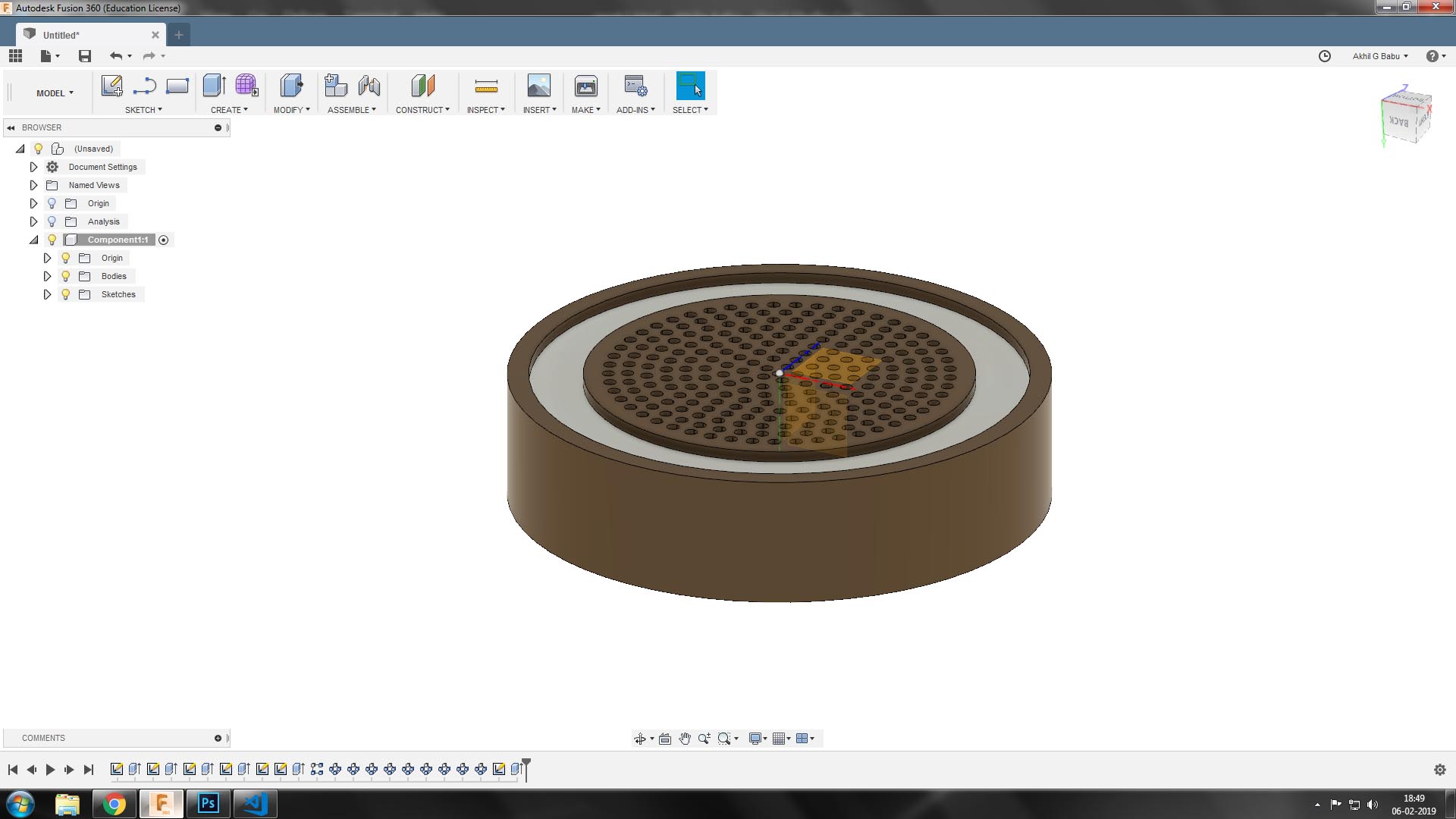 This is the final drawing. I will be using this enclosure for my final project. The Cylindrical hole will be closed with an acrylic piece.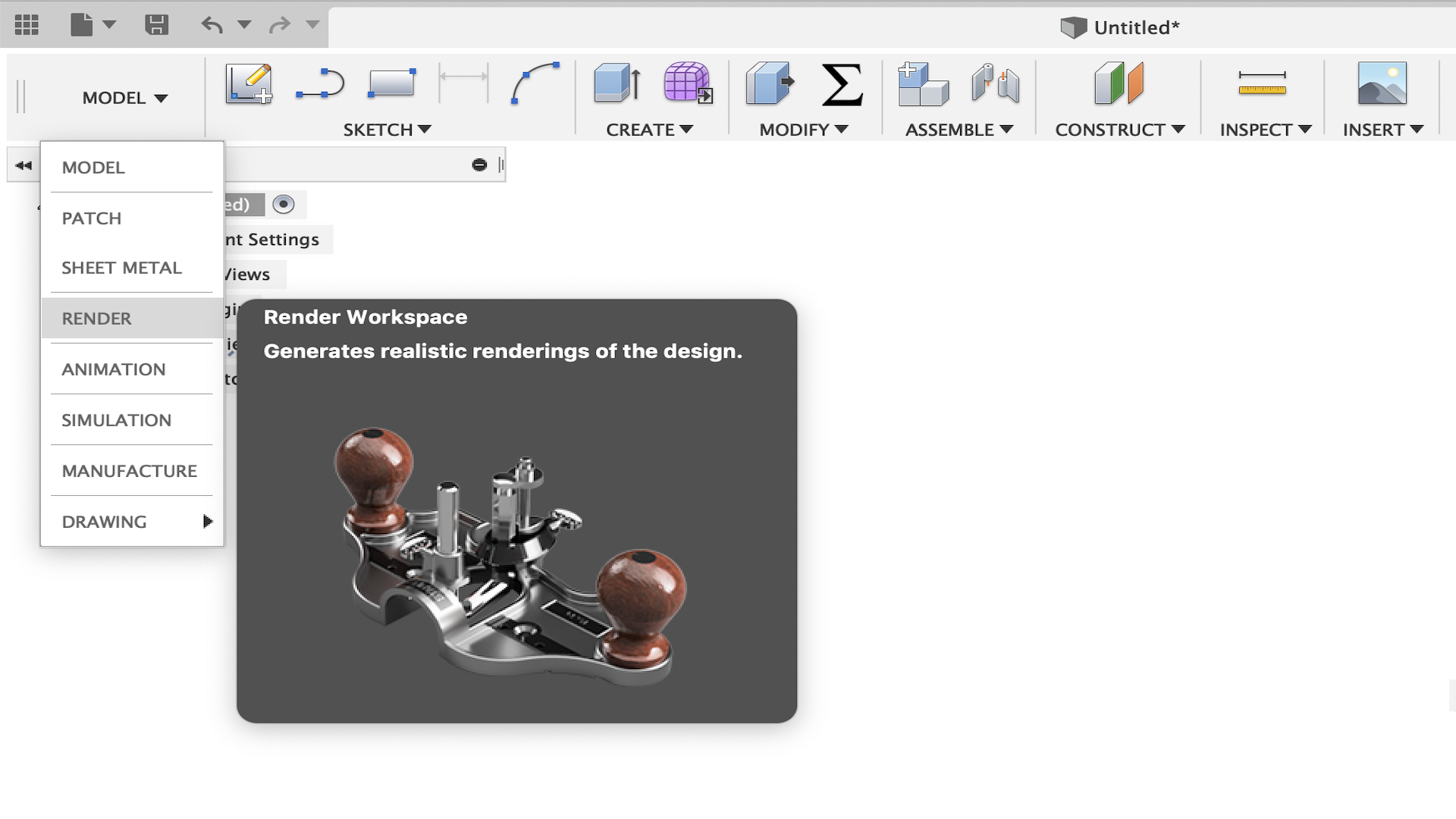 To get a better view of the design go to MODEL > Render. This will give more reaslistic image of the final product.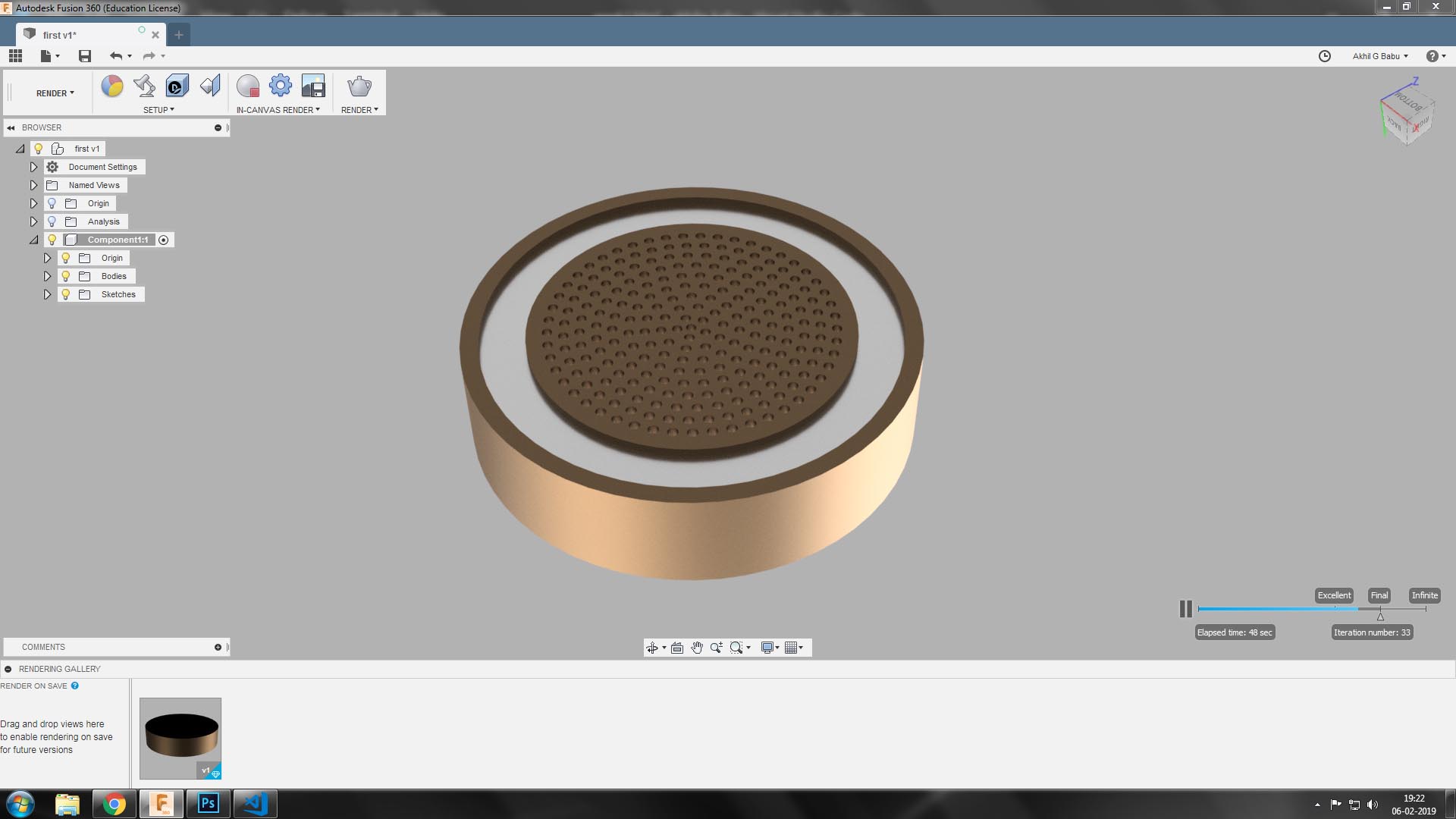 This is the image after rendering. This cannot be considered as the final drawing. I will be improving the drawing.
Download the design files here
Download f3d file here
7 segment display
I'm planning to make a 7 segment display for my final project. Found this project interesting. They made this completly using 3d printer. I wanted to add laser cutting also.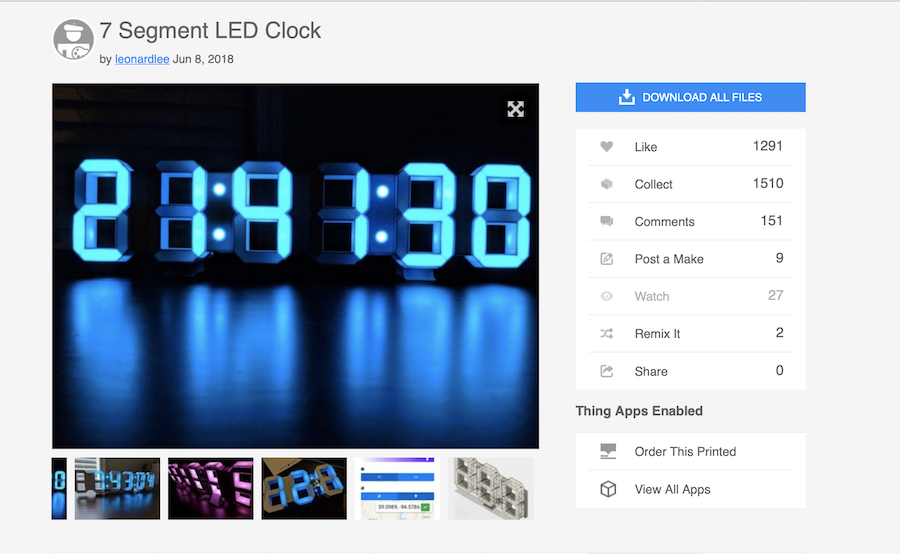 I started designing in fusion.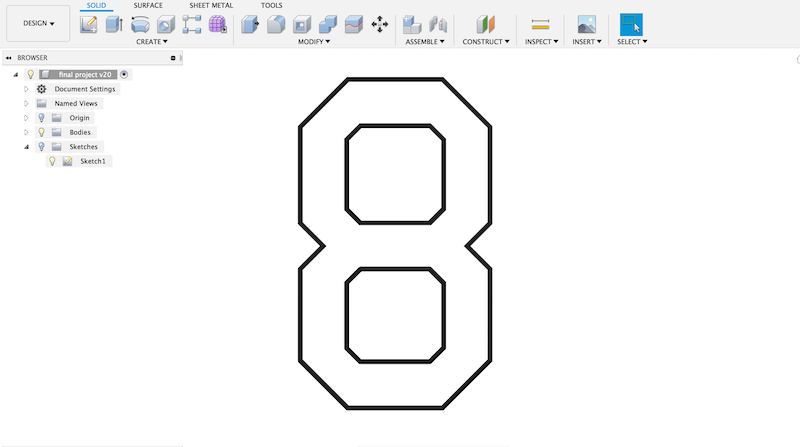 Made this drawing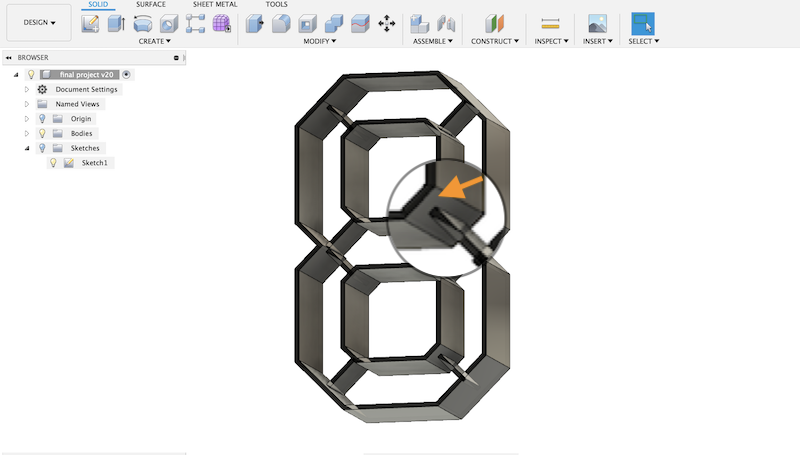 Extruded the drawing to 20mm thickness. Made 3mm depth for fixing 3mm laser engraved transparent acrylic.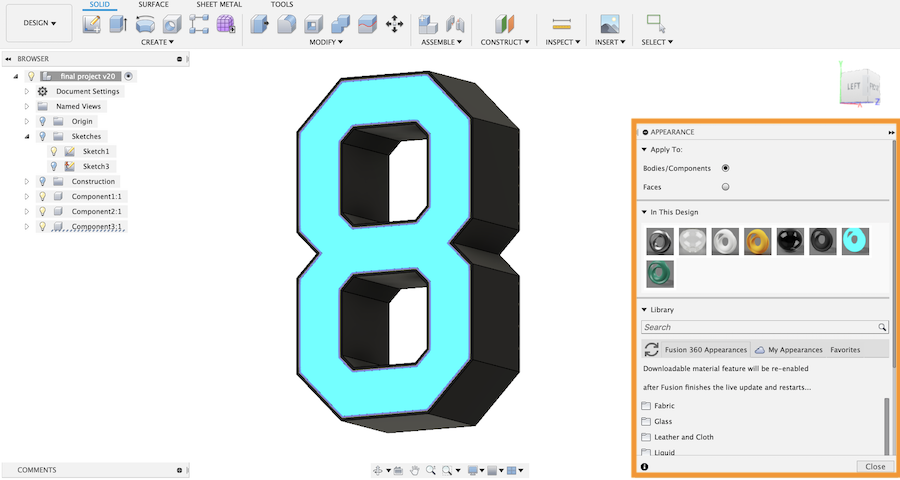 Added 3mm sheet over it. To change the appearence of the material, right click on the component select appearence. Change the material.
Download the design file here