---
Introduction
This week our assignments are the following:
• Review the safety data sheets for each of your molding and casting materials, then make and compare test casts with each of them (group)
• Design a mold around the stock and tooling that you'll be using, mill it (rough cut + (at least) three-axis finish cut), and use it to cast parts. (Individual)
Designing Positive Mold Model
In order to design my mold I used Freecad 0.17 for windows 10 64bit. I have decided to make an Armenian ornament mold.
armenian ornament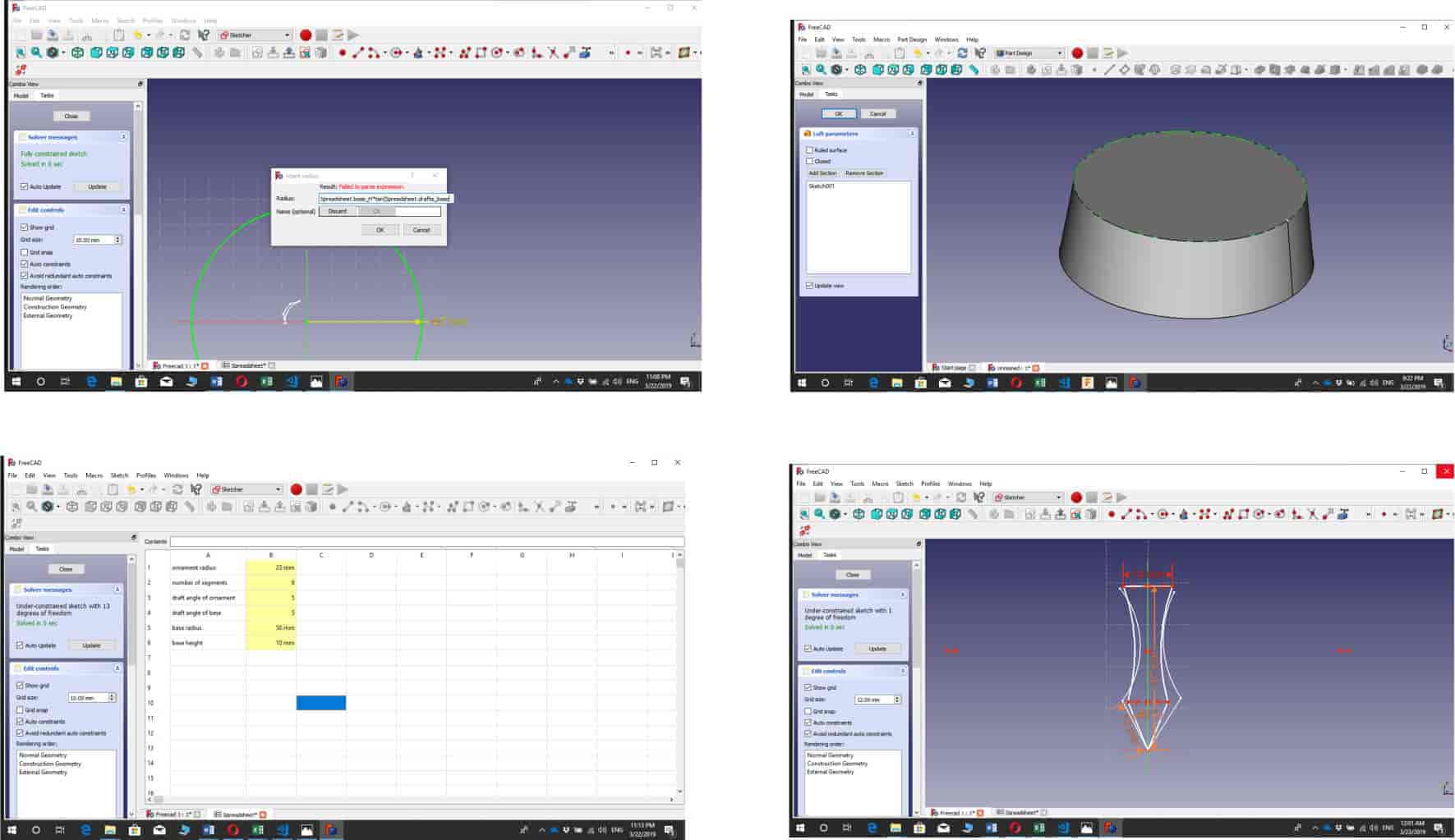 freecad

During the design process I had some problems with design and drawing the patterns, that's why I decided to change my project and make an axe.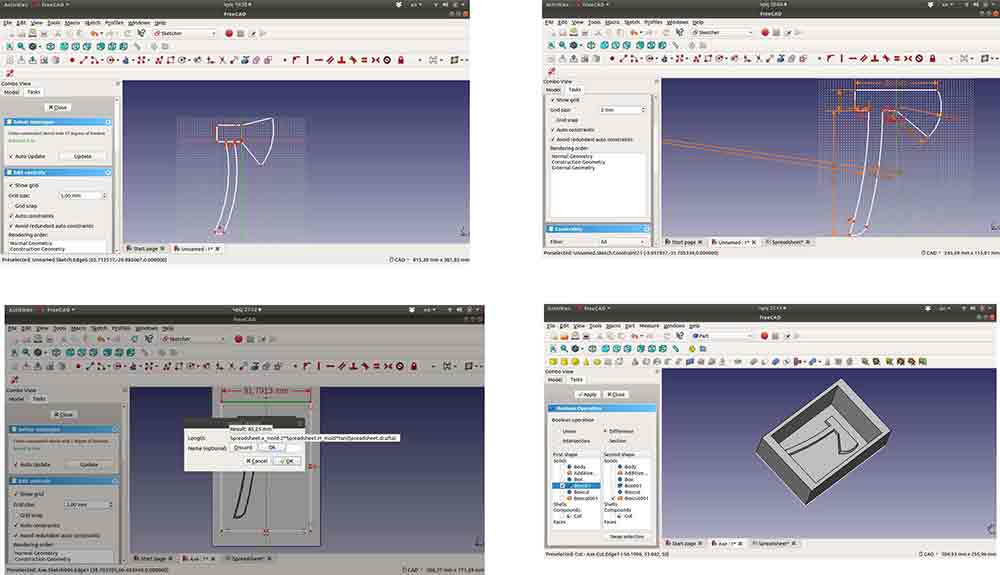 axe design
Draf Angles
The draft angles reduce friction between the finished, cooled part and the side of the mold. Not only does this create a much easier release process, it offers several other benefits, depending on the design of the part:
• Reduces the chance of damage to the part due to friction during release
• Reduces wear and tear and chances of damage to the mold
• Ensures a uniform, smooth, unscratched finish when required
• Ensures the integrity and uniformity of other surface finishes and textures
• Reduces overall cooling time by lessening or eliminating the need for unconventional ejection setups
• Most, if not all, of these benefits offer either direct or indirect overall production cost reductions

A few more things to remember about draft angles for injection molding:

• Draft angles are generally a requirement of injection molding design (though there are a select few soft materials, like nylon, that can get away with draft angles of zero).
• Draft should be a part of design for manufacture, and all stakeholders and contributors should be aware of its need at the outset of the design process.
• Any draft is always better than no draft.The video below helped me to better understand what are draft angles and why we need them for molding and casting.
Safety
Before starting the molding and casting process I read all instructions for each material ( PMC121/30, Mold Max 60, Drystone Hydrostone) For the safety we need gloves, glasses etc. It is very important to ensure proper ventilation, temperature.
Creating a Mold from the Wax
After the design of the axe, I started to prepare my file for the milling.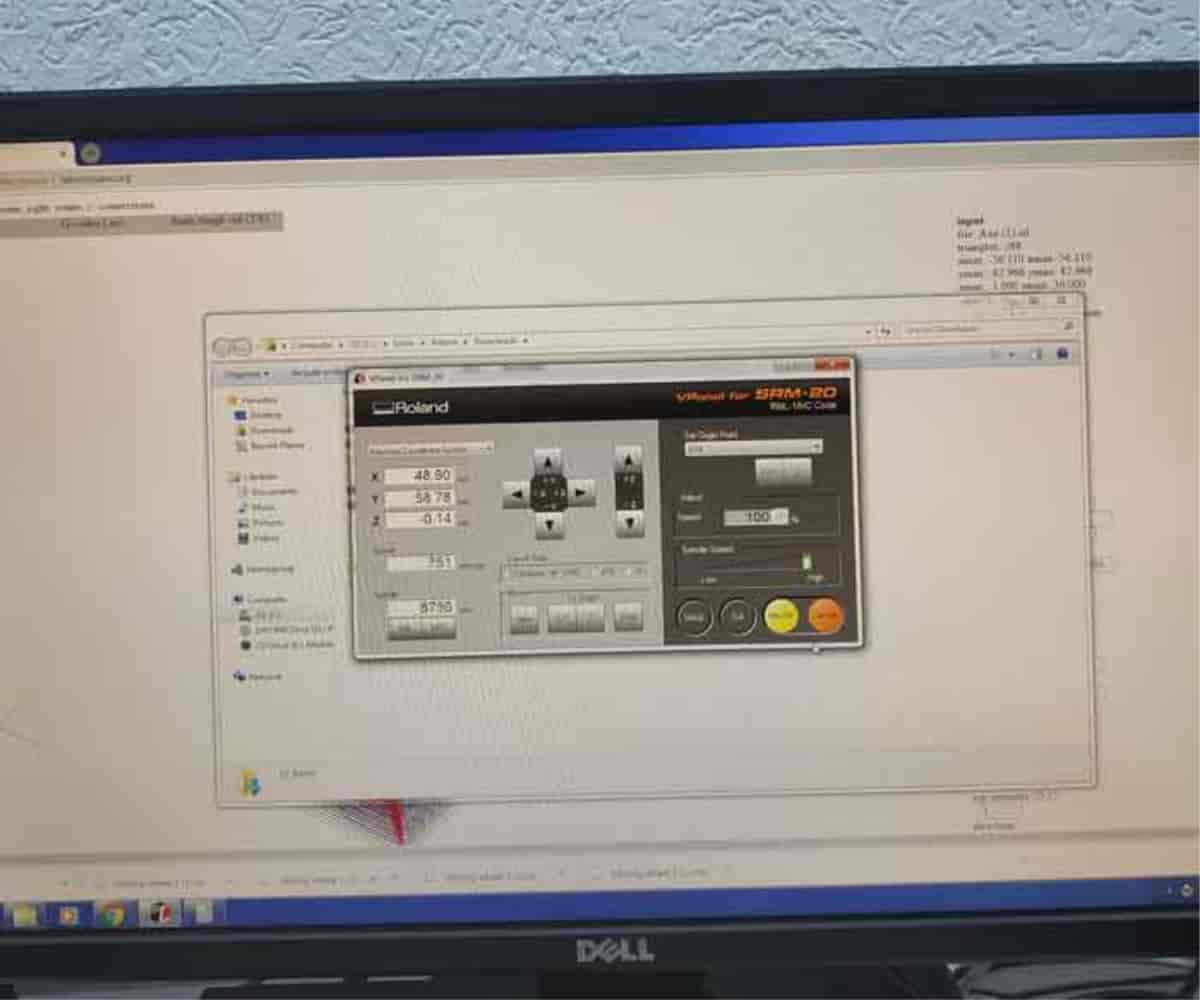 During the milling process I used 2 different endmills (ballhead and flat)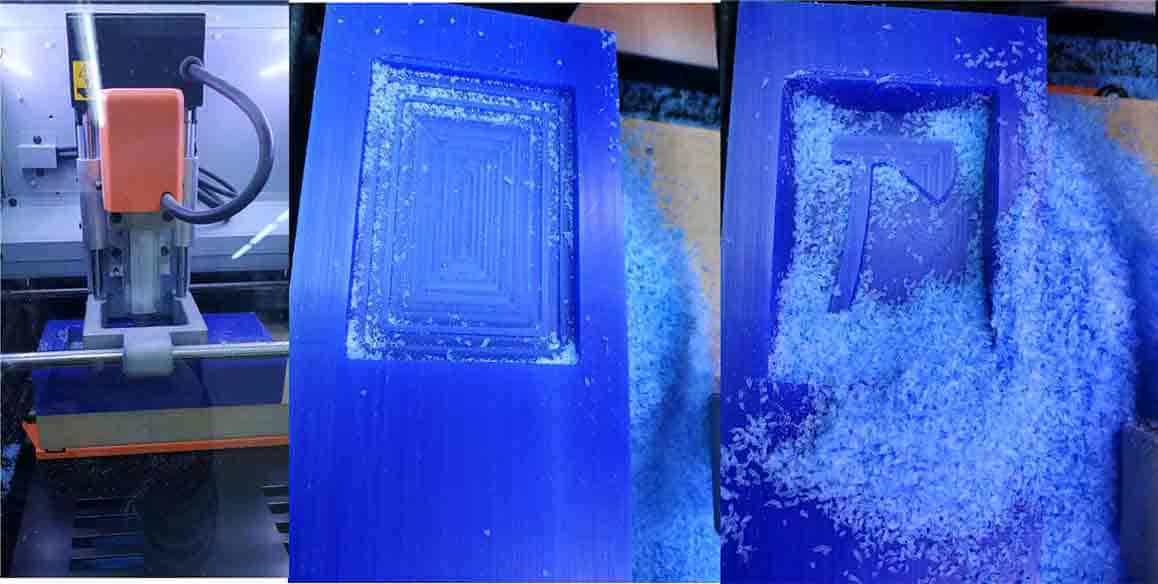 Molding and Casting the Final Object
Before starting final casting process, I decided to test all components/materials, which I was going to use. I tested PMC 121/30 liquid rubber, smooth cast 305 liquid plastic and mold max 60. During mixing process of smooth cast 305 I wanted to make more beautiful plastic and mixed with it machinable wax's flakes.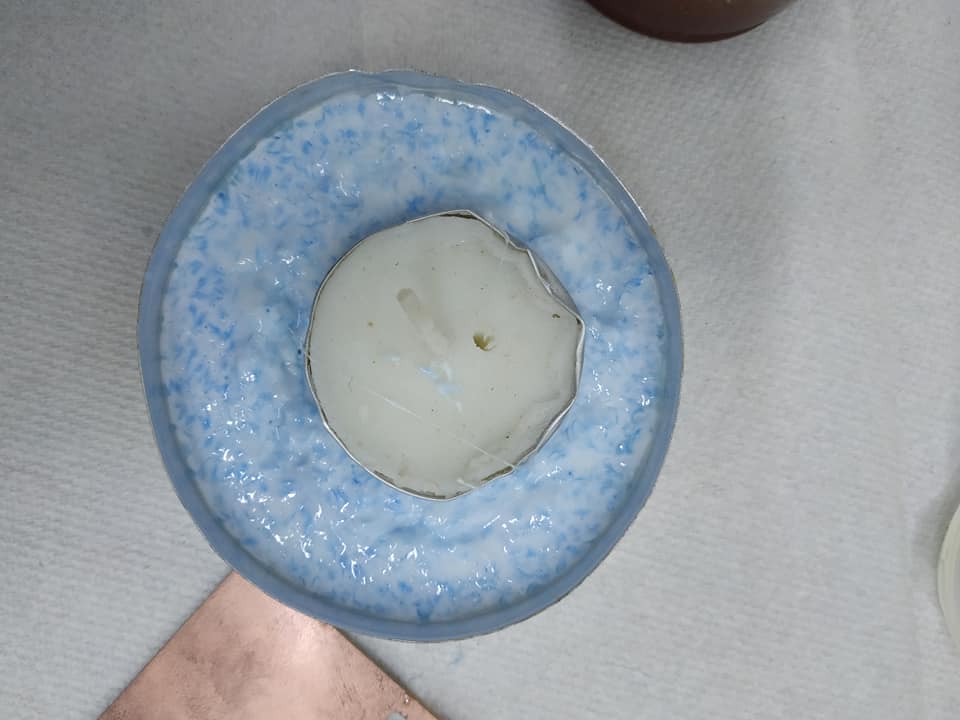 Finishing milling process, I started molding the axe. Waiting for 16 hours I got my mold and started casting it. I casted the axe by liquid plastic. I measured the amount of mixing materials by filling water into the mold.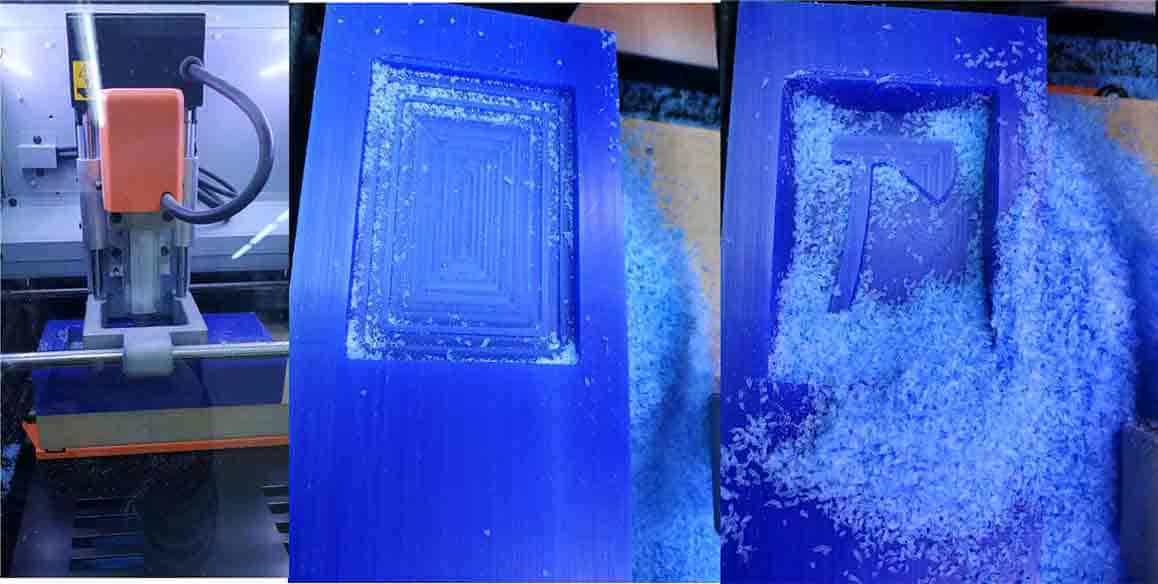 After getting the plastic axe, I decided to make a mold from heat resistant silicone for making a metal cast.

The heat resistant silicone needs 24 hours for drying. When the mold was ready, I podered it and started waiting for metal melting.


Here is the photos of plastic and metal casted axes.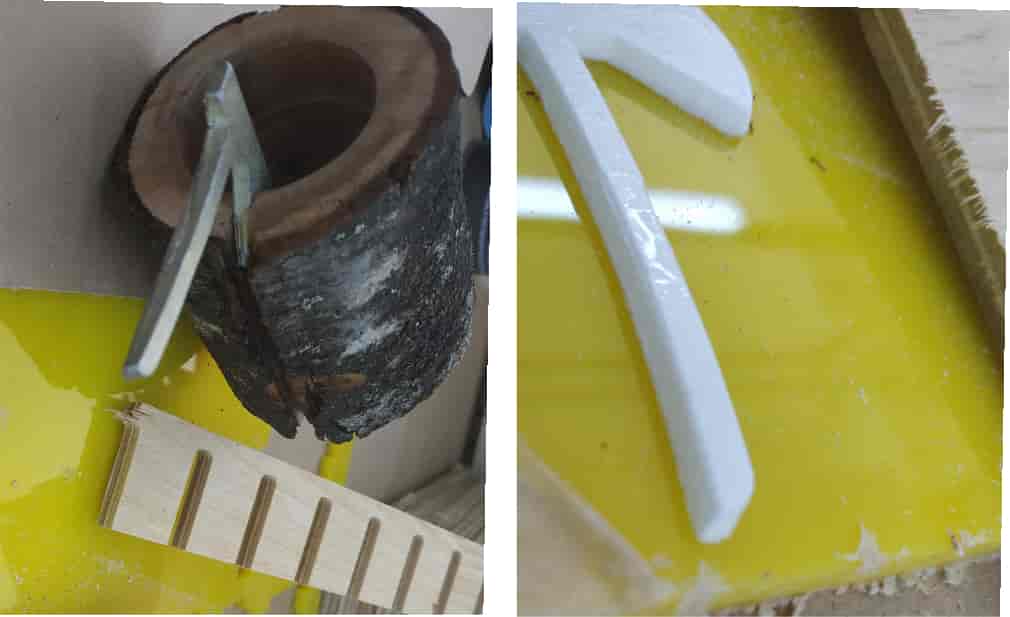 Here is my axes ready to use, note that they have angles, which let me only mold and cast them.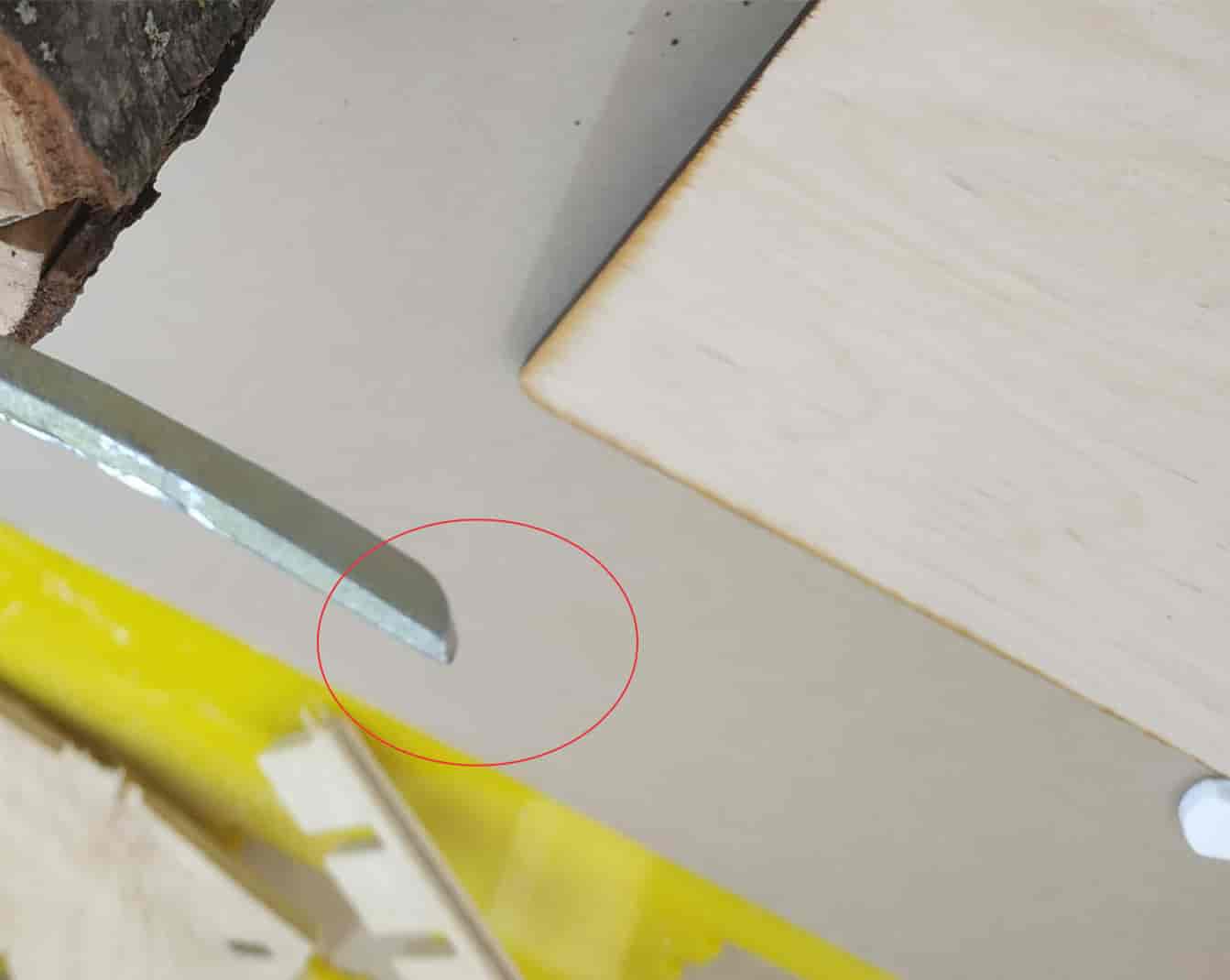 Molding and casting part 2
As we got new 3D scanner we are scaning each other, now I started make mold from machinable wax.


Setting up the machine

• Download "MODELA Player 4" and "Virtual Modela".
• Opened 3D model, chose the material
• Created toolpath of the model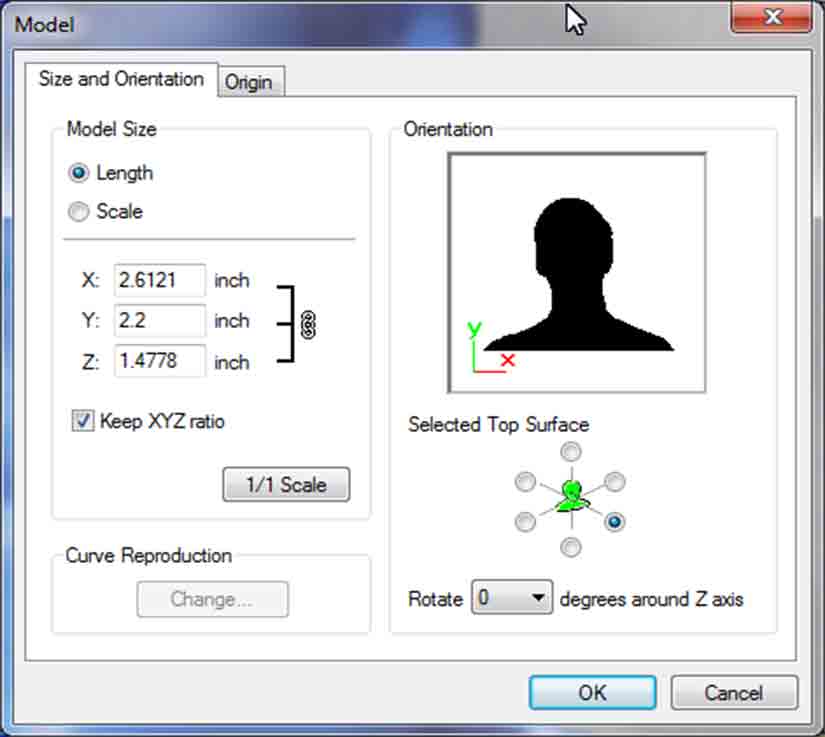 • Started milling
• Chose the origin in "Model > Origin"
• Went to "Model Form" and chose the margins. For 1/8 inch end mill, I chose "Automatic" mode, for 1/32 inch ball head mill I chose the half of the "Automatic" set.
• Chose the right "Depth ".
• Went to "New Process".Created 3 processes "Surfacing", "Roughing", "Finishing". In "Select the cutting surface." for 3 processes left as a default.
• For "Surfacing", "Roughing" chose 1/32 inch ball head mill.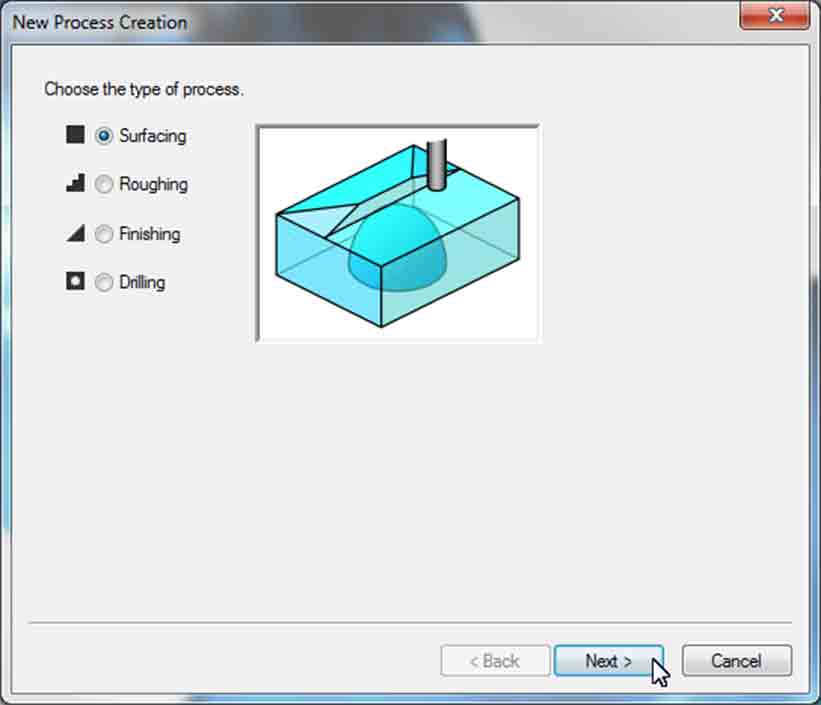 • Went to "Cutting-position Setup " and change "Model Position " and "Tool Movement".
• Generated toolpath and look with "Virtual Modela"
• Cut the path


Making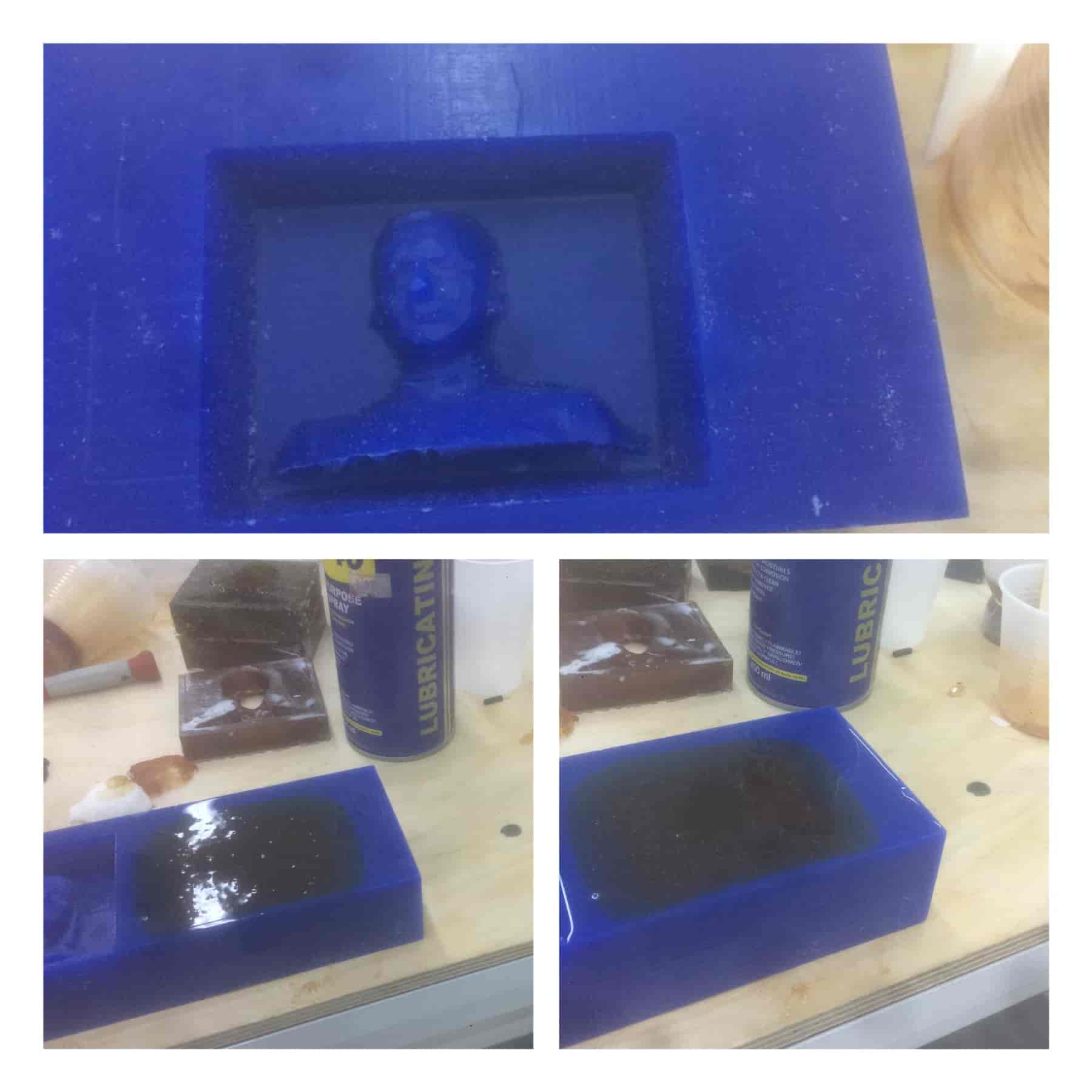 For making silicone mold I used PMC 121-30 part A and B, I mixed 2 components in equal quantaties. After filled int the machinable wax mold and waited it dryed. Before I filled the mixture to the mold I lubricated it with WD40, it would help in removing the silicone mold. After 10 hours the mold was ready and I lubricated it by WD40 and filled liquide plastic in it.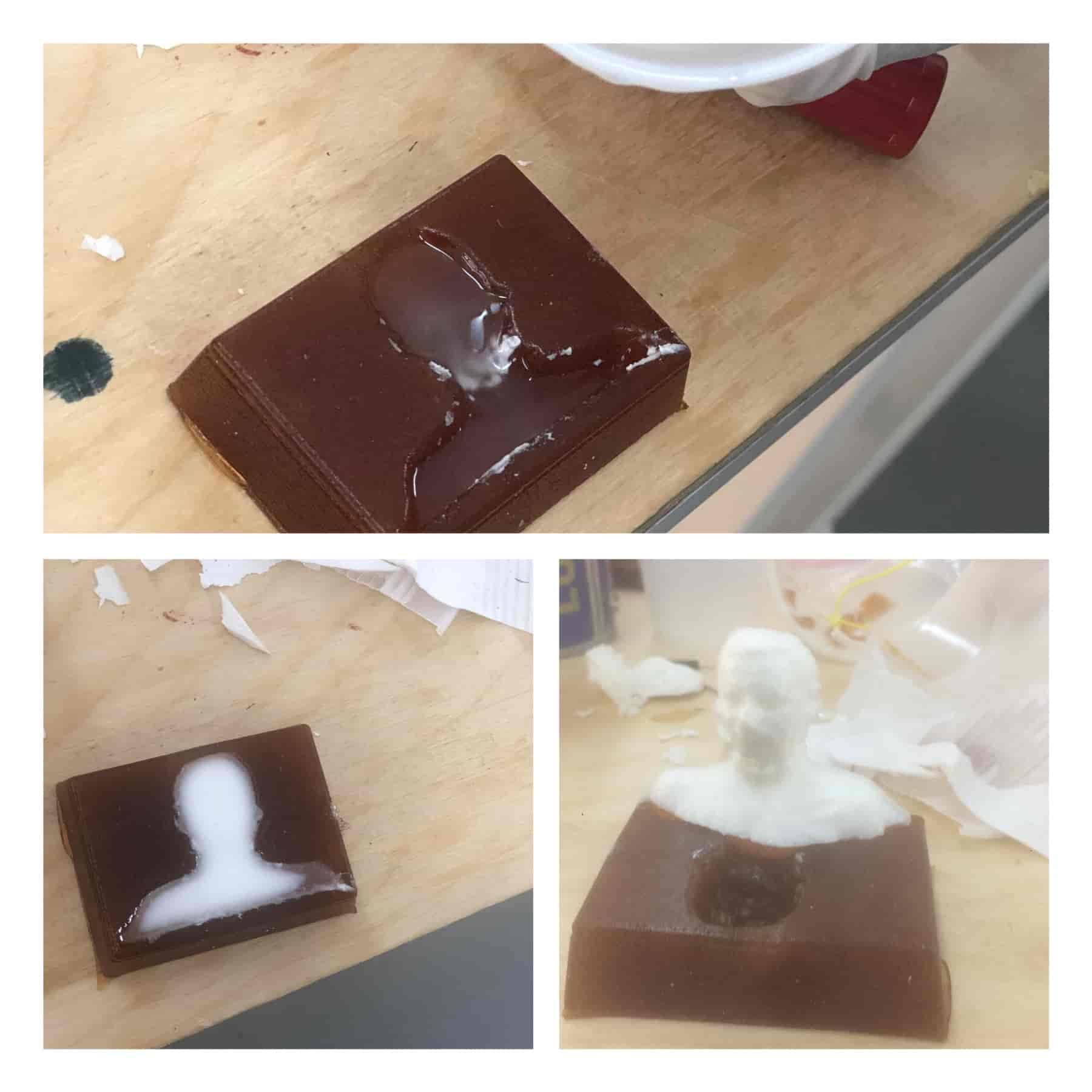 I used Smooth Cast 305 as aliquid palstic, and mixtured 2 components in equal quantaty. Filled the mixture in the mold and waited for 10 hours before it dryed.


Conclusion
Diring this week I get a lot of information about molding and casting processes and going to develop my skills in it.


Files