testing
At first I began with the making of sample. I paint hemp with resin which I used in mold&casting week.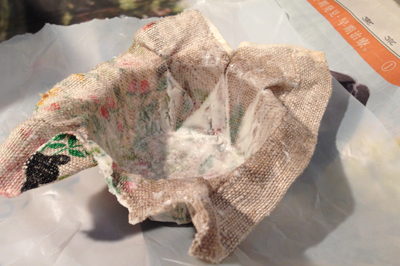 I piled up material as follows.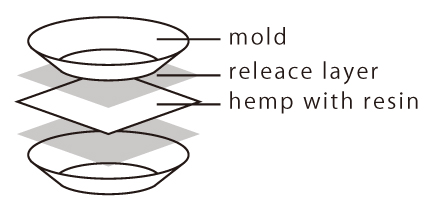 And fix it with clamps.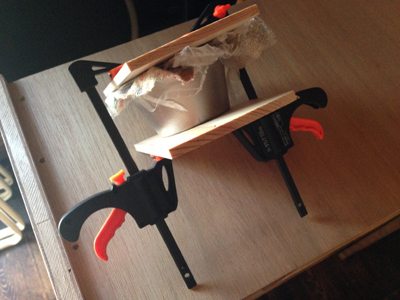 A brush have hardened when I forget to take off from resin.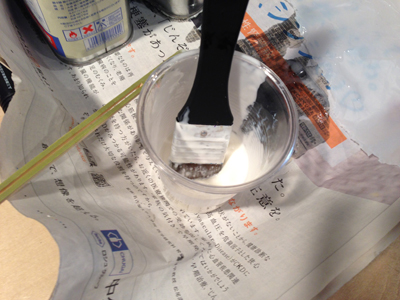 I tried it several times and understood that quantity to apply resin was a point. Liquids collect based on a model when I paint too much, and material does not become strong when there is too few it.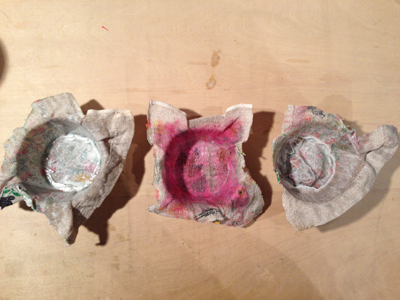 making mold
I made male and female type to press.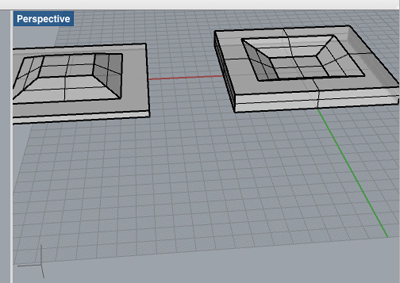 We laminated a panel and sharpened it, but end mill got entangled in an adhesion side of panel.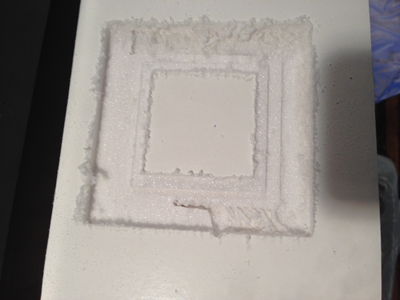 I switched to styrofoam.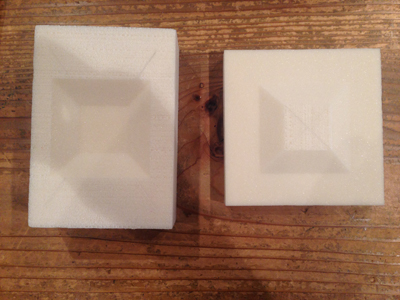 I paint with resin and clamped it again.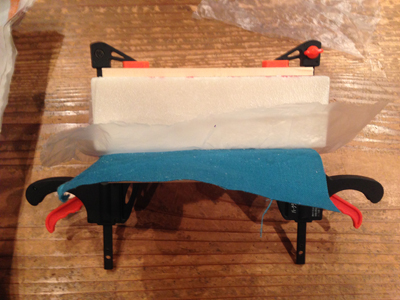 Strength increases when cloth was layered.