cutting
irst, we set ubuntu in the virtualbox to connect MDX20 . Then, get authority of the USB from host computer(MacOS). After that, load png , and cut the circuit and outline. Yumi cut circuit by Zsetting of 0.2 but it was too deep , then setting is changed to 0.15.
Zsetting
After cutting, poured a remover and took it with a spatula.
soldering
Surface should be flattened with sandpaper.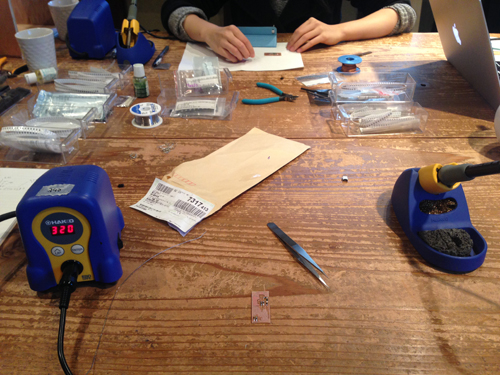 soldering
check and write firm
It looks good, but Mio-san(local tutor)checked and found that there were two wrong points.
1: Farthest Vcc and Ground was short cause of cupper's dust. After file it fixed.
2:When ISP connected FabISP,LED was red cause vattery didn't come. Mio-san checked then it isn't energized "in" a solder.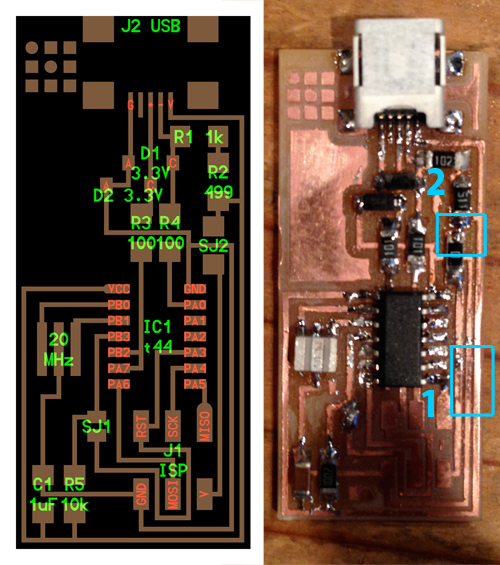 problem
I could write the firm without a problem.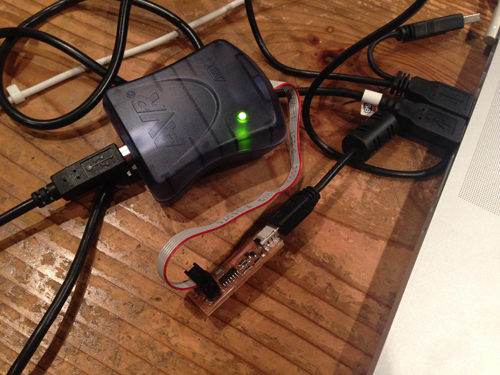 wrinting firm
extra
I made a cover with laser cutter and 3D printer, but it was not good. It needs to be improved.