What (I will make)?
I'll make a camera with several input-modules and output-modules. These modules are able to combine and make new rendering.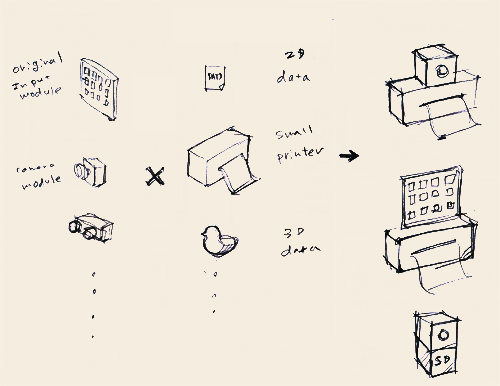 skecth
Why ?
Most photographers still use the traditional analog camera. Choise of the camera has impact on what kind of works they can take, but there are not many people that try to make a camera. The musical instrument is similar to a camera, and there are a lot of people that make an original one.
How ?
1.Jpeg camera module is connected to the thermal printer.
2.Make original input module by using color sensor.
3.Examine radio connection and image processing with the computer.
4.Design the camera case in parallel.