This week's assignment was diferent part:
Design and 3D print an object (small, few cm) in page printing
3D scan an object
Print the object you scanned
Make our own 3D scanner (if you have the time)
For this parts of the assignement, 3D scan, I used a toy figurine. I've photographed moving me around. It has been taken about 70 photos from different angles. Yes, the first step before using any 3D program must be take photos of our object from multiple angles.
Here are two examples of this.




To obtain a 3D model for picture, I tested various program:

photomodeler scan
Strada photo 3D
123D catch
the "photomodeler scan" program looks interesting, but in shareware mode you can only be used with his photos.
The Strata software looks interesting but you have to make a mask for each of the photos if you want to start working.



After that,I decide to test 123D catch to create my 3D object. It's a online software from autodesk. You can create online your object, first you choose the pictures you want to use to make the 3D object, at most 70 (the more photos, the best).


The problem with using a program online comes from the Internet bandwidth you have. In my case I always prefer to use a program installed and not on the cloud (or online)
In the photo you look the result but I observe the object was no finished ....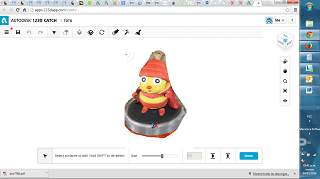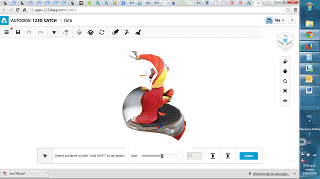 But the program also has a part that can be downloaded for using on the computer. I installed the program and used it to improve my 3D object. In the red part of framed pictures we see what the program ignores.
If you click on that picture a window in which we have to put markers on the same site in the three photos that appear is displayed. This program allows you to see the similarities and continue assembling the 3D object.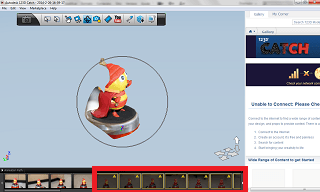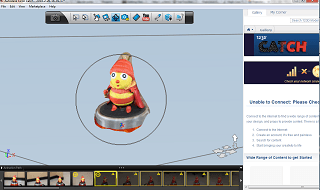 You follows this procedure with all the photos that the program do not use and also just completing the 3D object..




After having the 3D object, it is printed with 3D touch and the replicator 2x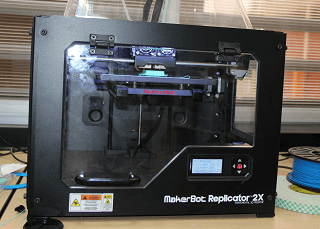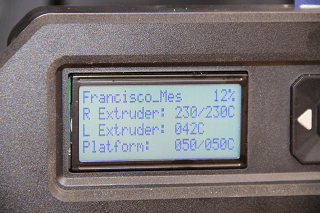 And now the result with the 3D touch.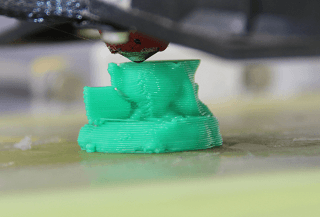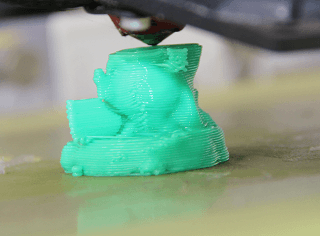 > That's all ....