Components
The PCB was designed in EAGLE.
All libraries are posted on the course, except the SERIAL FTDI that is in the library sparkfun.lbr and the LED that is in adafruit.lbr.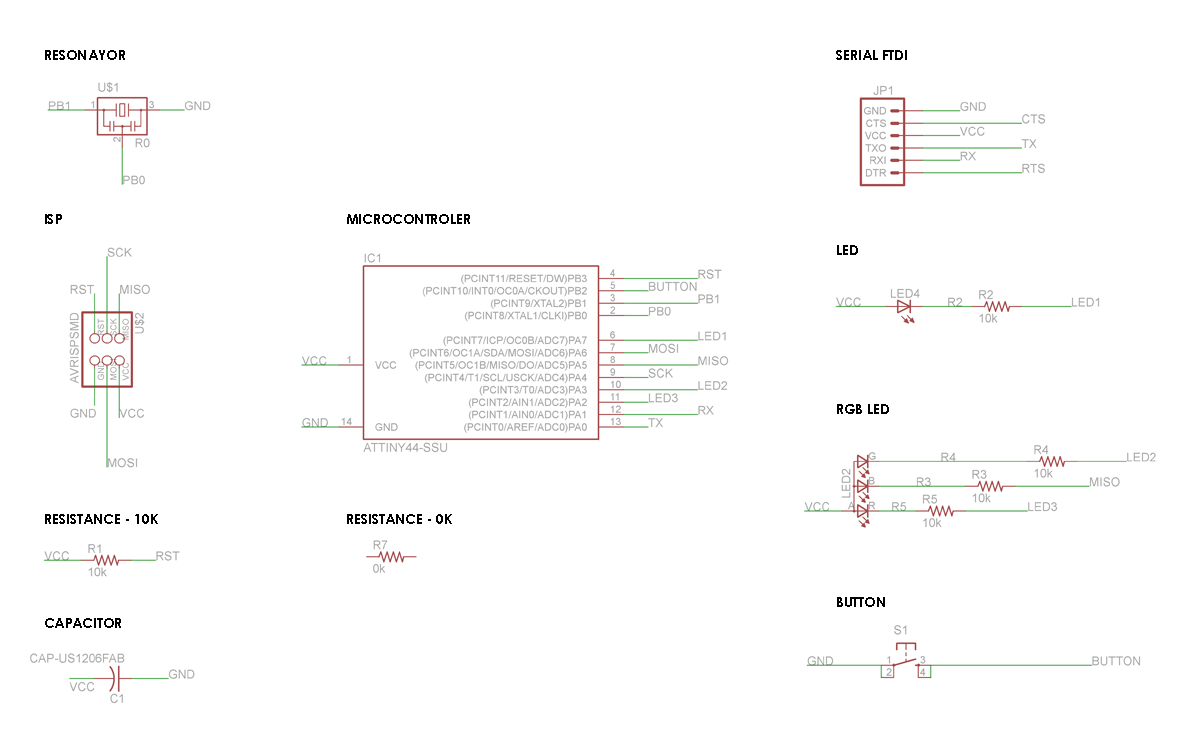 The BOARD button is attached to PB2.
The RGB LED is attached to PA2, PA3, PA5. Because PA5 is MISO, the Blue LED's blink when the board is being programed. The LED's are setup in inverse mode, so when the PIN is HIGH, there is no path to GND
The cathode of the LED, the LED is off. When the PIN is LOW, then because the micro is connected to ground, current flows and the LED lights on.