Group assignment:
characterize your lasercutter's focus, power, speed, rate, kerf, and joint clearance
document your work (individually or in group)
Individual assignments
Design, lasercut, and document a parametric press-fit construction kit, which can be assembled in multiple ways. Account for the lasercutter kerf.
cut something on the vinylcutter
group assignments
for the group assignment of this week we will work on laser cutter machine, the one we have here in the lap is Epilog laser mini 40 wat 24X12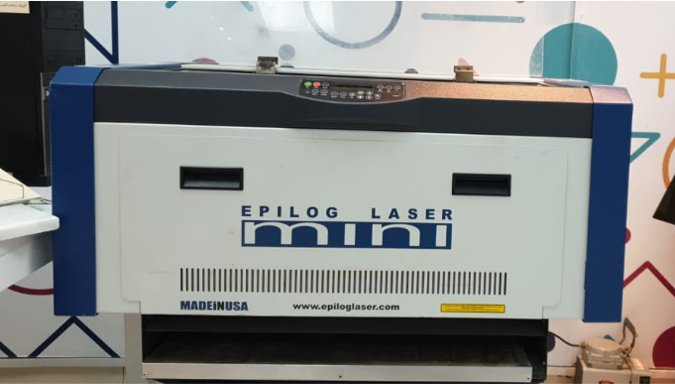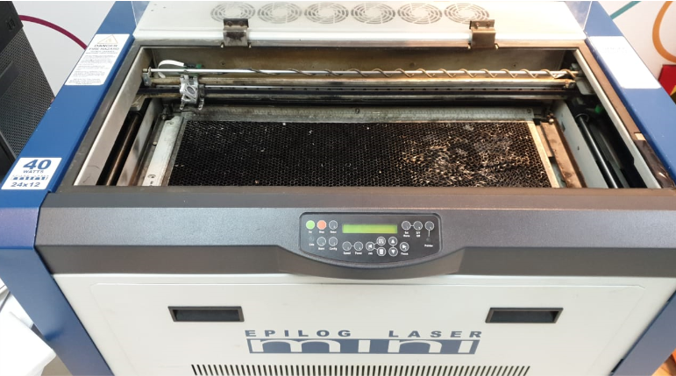 so in this group assignment we got introduced how to use the machine to cut the design that we made using inkscape, there is some steps you have to do it from the pdf on the computer and the other is on the machine it self, so lets start with the one in the computer
computer steps
first you need to save the design from the inkscape program as pdf

then from the PDF click ( file – print ) or simply ( click Ctrl+P ) and choose the printer to be epilog

then click Properties to prepare the machine setting according to the material we are using
.
as you can see in the picture below is the setting window will show up once you click properties and here i will explain the main setting we need to change
1- Raster : this option is for engraving only 2- Vector : this option is for cutting vector lines only 3- Combined : this option will do both cutting and engraving in the same time, it will start by engraving then it will cut victors. 4- is the dimension of the sheet you are using 5- this option is for auto focus 6- is the material setting this setting we will load it from the advance tap i will explain it next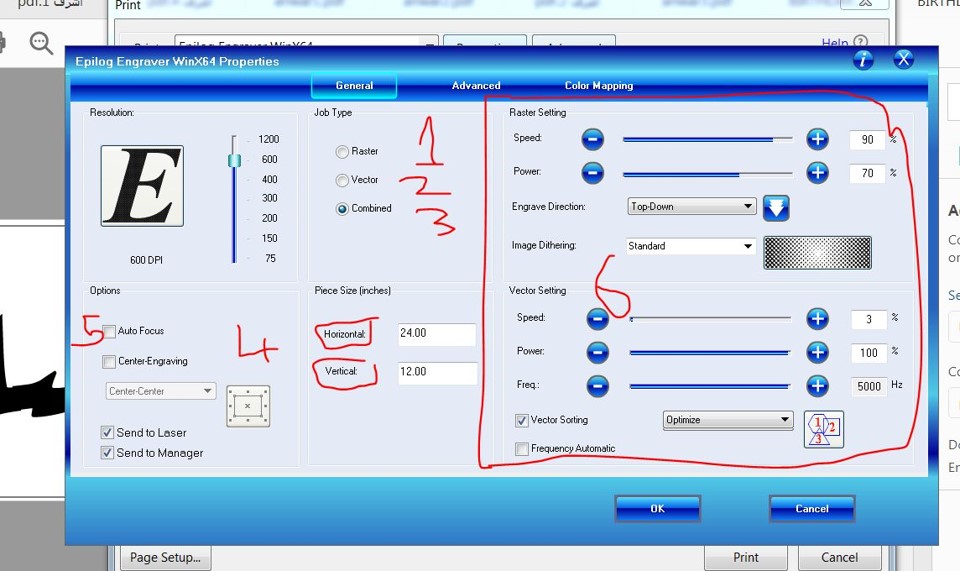 .
to load the setting for the material you are using go to next tap in advance, all the material setting was already saved here,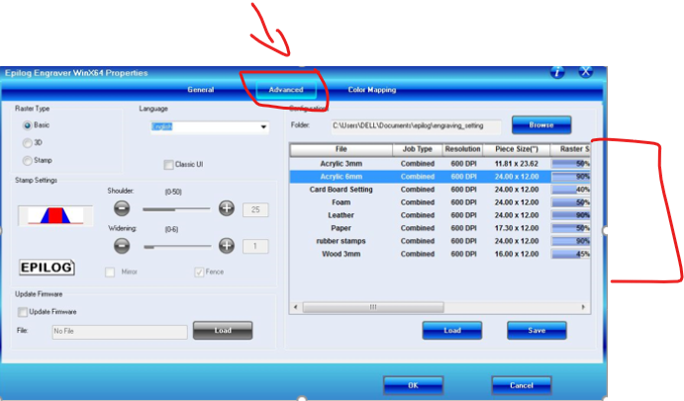 .
but if this is your first time using the machine and you want the recommended setting for the materials you can download the PDF from Here
.
now you are done here lets go to the machine and prepare the machine to cut the desing
Machine steps
first we will start by inserting the sheet with the same material and thickness as we put in the computer setting
then click Focus it will enable the focuse mode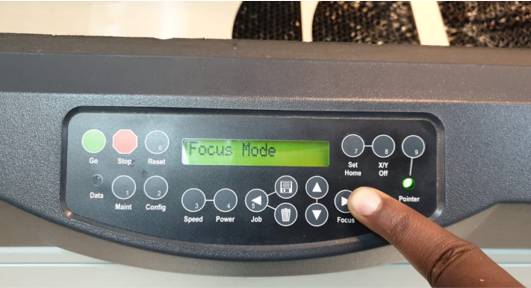 make sure you put the focus tool on top of the lens, then using the arrow key move the bed till it touch the sheet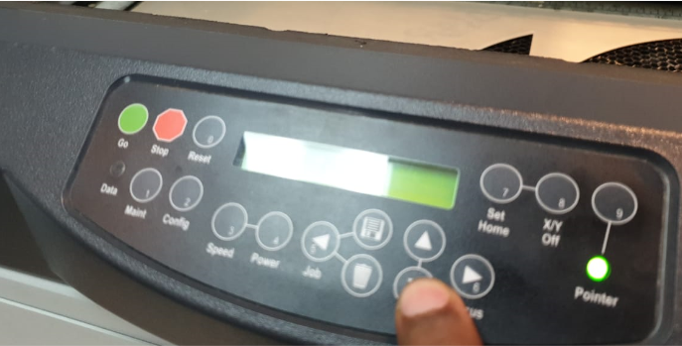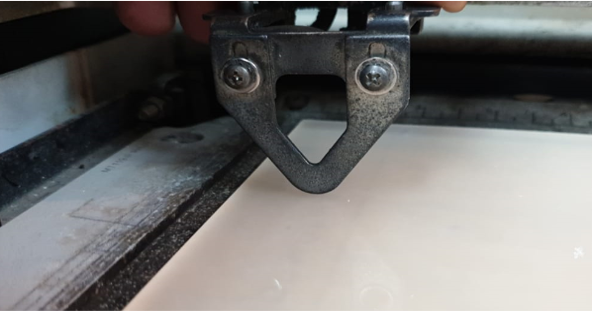 now lets set the origin, but firs make sure you are enabling the pointer light by click Pointer to make it easer for you to sett the correct place.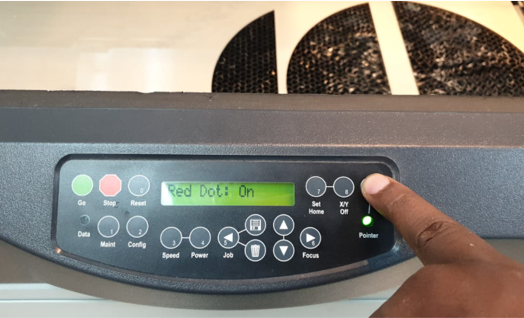 now Disable the x-y axis by click X/Y Off

now move the lence to your desired location, this pint will be the origin and starting point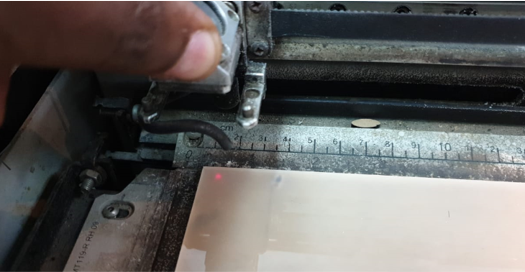 once you reach the desired location Click Set Home to ssave the location