(26/05/2021 17:14 p.m.) Wednesday afternoon. After several weeks volunteering, today I went out on the random review to explain to Neil the applications and implications of my final project.😅😅
I was a little nervous 😰, and I could not show Neil everything that I would like it to him about the documentation of the final project, but I think it caught his attention after mentioning the concept of wearables during the class of Invention, Intellectual Property and Income.
(26/05/2021 17:28 p.m.). The end is approaching!, and as Adrián says our social life is going to be very limited in the next few days (I am already noticing). 🤣🤣
During today's class, my crewmate, Mauro, has also been in the random review with me and he has done super well! Today was the day of Fab Lab León´s architects! 🤣😎🏙
(27/05/2021 18:12 a.m.).This week's assignment is quite "light" compared to other weeks, but the final projects are at their most critical moment and we have to dedicate our maximum concentration to them.
The whole design and fabrication part seems to be going from strength to strength, except for some inconveniences that appear along the way. Electronics, too, although there are moments of maximum tension and uncertainty with the regulator 🤯. And the programming is still pending... 😬😅
However, in a week, Mauro and me are going to go again to Fab Lab León 💛 with Adrián + Nuria + Pablo 💚💚💚and our crewmate Sergio 💚, so they can help us with the final touches of our projects. I'm already looking forward to that moment. 😍😍
Nonetheless, let's go ahead with the schedule and start the week with La cantiga de las brujas (The witches song) by Mago de Oz . This song is dedicated to my crewmate and friend Alberto. 🤗🤣🤣
Si la vida "un palo" un día te da (If the life "a stick" one day gives you)
Hazte una escoba con él (Make a broom with it)
Y si estudias dejarás de ser (And if you study you will stop being)
Bruja novata al amanecer (Rookie witch at dawn)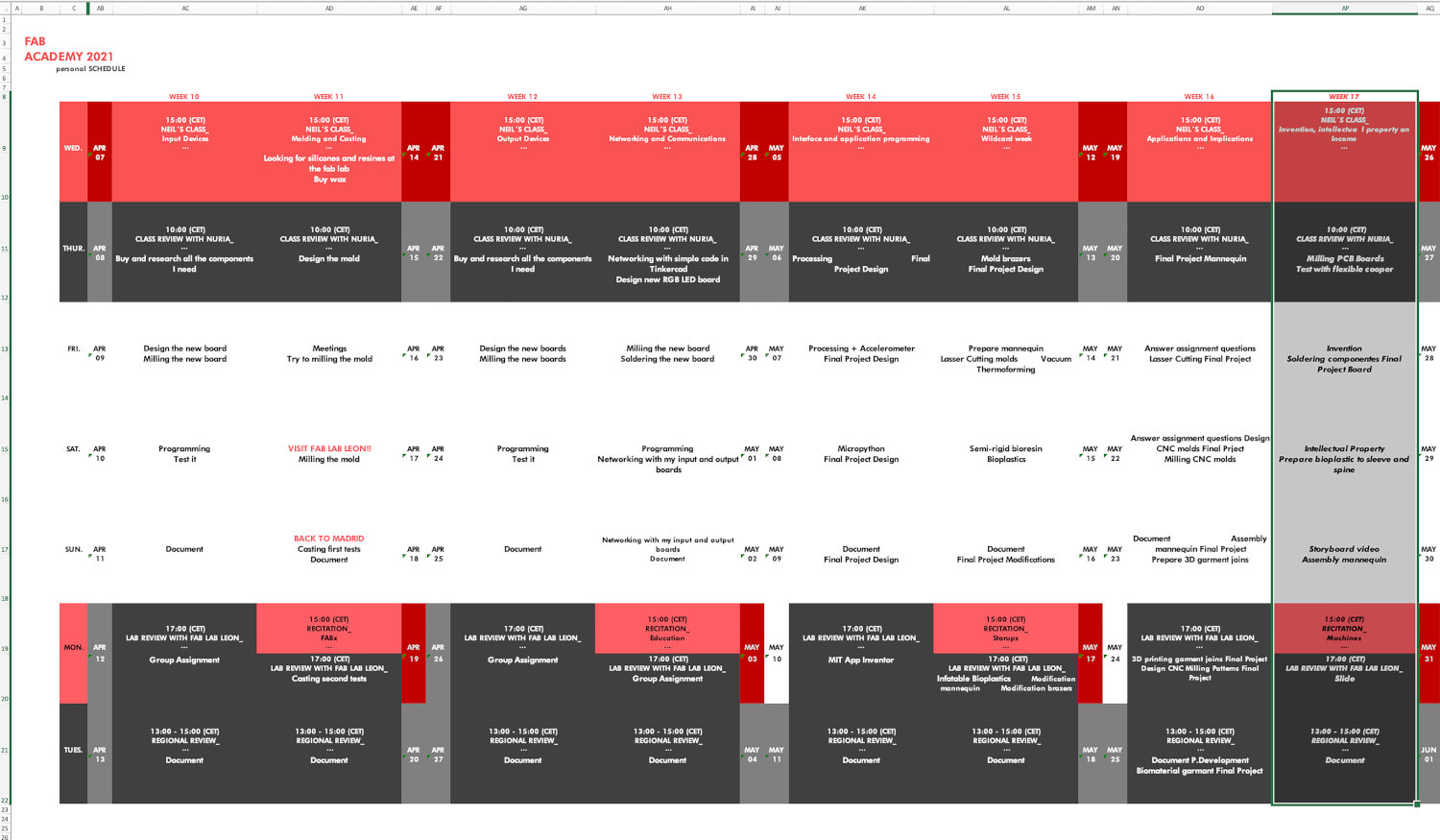 Again, we have only one assignment. In this assignment we have to:
✓ Develop a plan for dissemination of our final project.
✓ Prepare drafts of our summary slide (presentation.png, 1920x1080) and video clip (presentation.mp4, 1080p HTML5, < ~minute, < ~10 MB and put them in your root directory
✓ Formulate future opportunities
✓ Outlined future possibilities and described how to make them probabilities
✓ Prepared a draft summary slide and video