I am Abhinav Ajith (You can call me as "Abhi")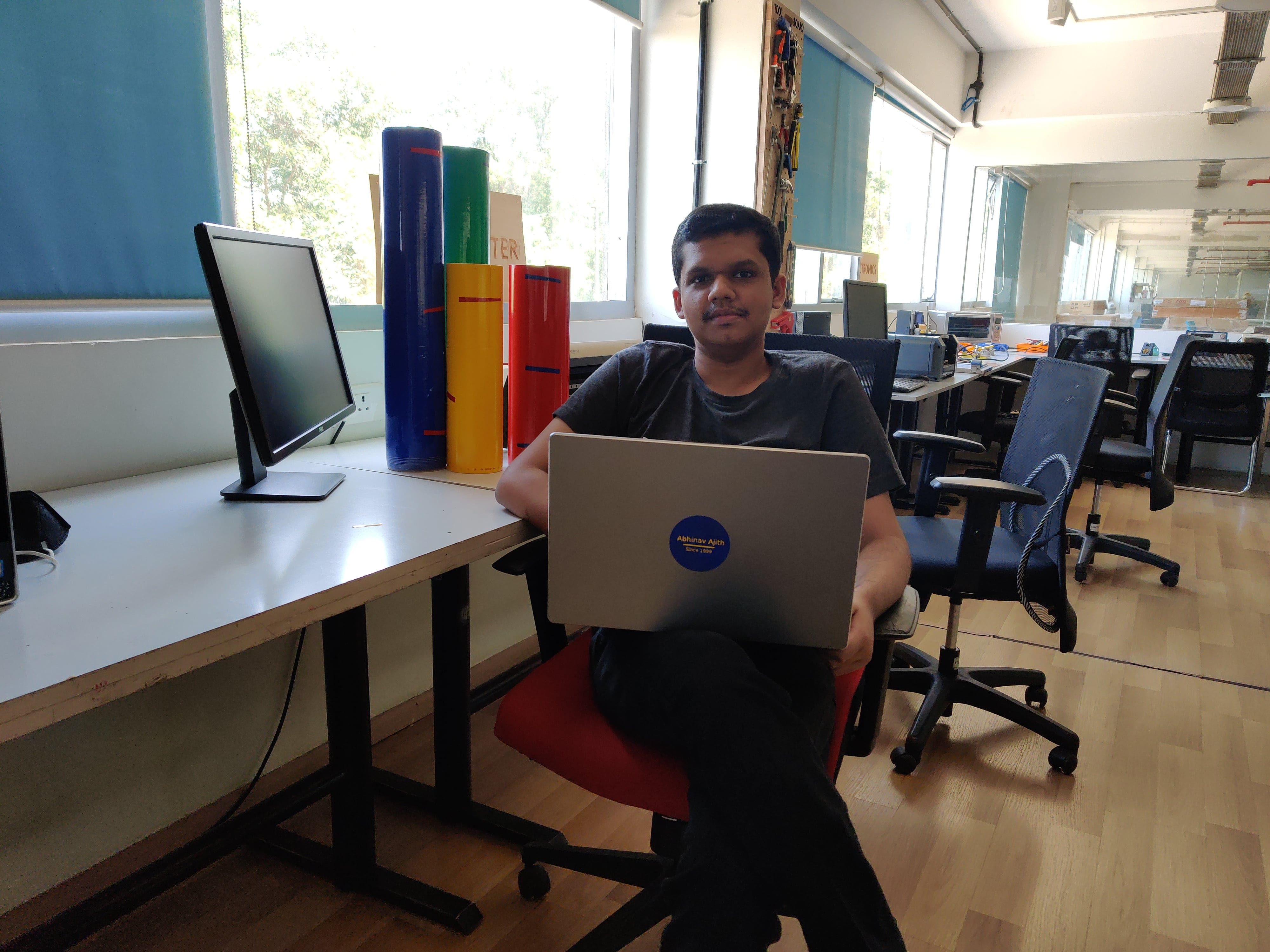 I first of all thank you for visiting my page. I am a pandemic hit B. Tech graduate in Mechanical Engineering from APJ Abdul Kalam Technological University, India, currently in the journey to my graduate studies. I consider myself as an out of the box thinker, researcher, networker and finally a hard worker.I amsure that I was not born brilliant nor I was born with a silver spoon in my mouth but I try to exploit every opportunity through my hard work and dedication. My primary research areas include Design Thinking, Product Design, Robotics, Mechatronics. Apart from academics, I use my free time to connect with like-minded individuals, learn new languages, research about breakthrough technologies and spend my time sleeping (that's important)! I am also an active volunteer engaged in a plethora of societies and my hobbies include playing chess, singing in the bathroom, driving cars and jogging. I consider myself as a motivator so , if you feeling low do chat with me!
Skills (before Fab Academy) :
2D Modelling: AutoCAD 2D (Intermediate)
3D Modelling: Autodesk Fusion 360 (Intermediate), SolidWorks (Intermediate), Catia V5 (Novice)
Analysis: Ansys Workbench/ Fluent (Intermediate), SimScale (Novice)
Model Based Design: LabVIEW (Novice), SciLab (Intermediate), Matlab (Novice)
Web development: HTML (Intermediate), CSS/JavaScript (Poor)
Slicer: Cura (Novice)
PCB Milling: Eagle (Poor), Proteus (Poor)
Some of my quotes for budding makers:
"It's very easy to copy what other's have done and take credit of making something amazing. But, it takes a lot of courage and sacrifice to build something on your own even if it doesn't grab attention as former" - Abhinav Ajith
"Simplicity is the evergreen luxury" - Abhinav Ajith
You can learn new things only by making mustakes. *sorry "mistakes" - Abhinav Ajith
"The greatest tug of war you will face in your lifetime is between your passion and commitments" - Abhinav Ajith
---
About Super Fab Lab Kochi
The Super Fab Lab Kochi (formerly known as Fab Lab Kochi) is the first and only Super Fab Lab built outside MIT which is pread across an area of 10,000 sq ft. The Super Fab Lab has state-of-the-art machines worth more than ₹7 crore, enabling researchers, innovators and developers to go beyond the scope of existing fab labs in the state. The lab is located at Integrated Startup Complex, run by Kerala Startup Mission & has plethora of machines that are capable of making other machines. The super fab lab will give advanced exposure to the entrepreneurs as the current labs allow usage of wood and plastic for their prototyping. The new facility will allow them to work with metals, composite plastics, and carbon fibre to develop advanced prototypes. This
page
explains more details about the lab and the experienced faculty behind it. There is another Fab Lab at Trivadrum from where I was introducted to the world of fabrication but currently the Fab Academy is hosted only in Super Fab Lab Kochi and I am still exploring the city and the lab!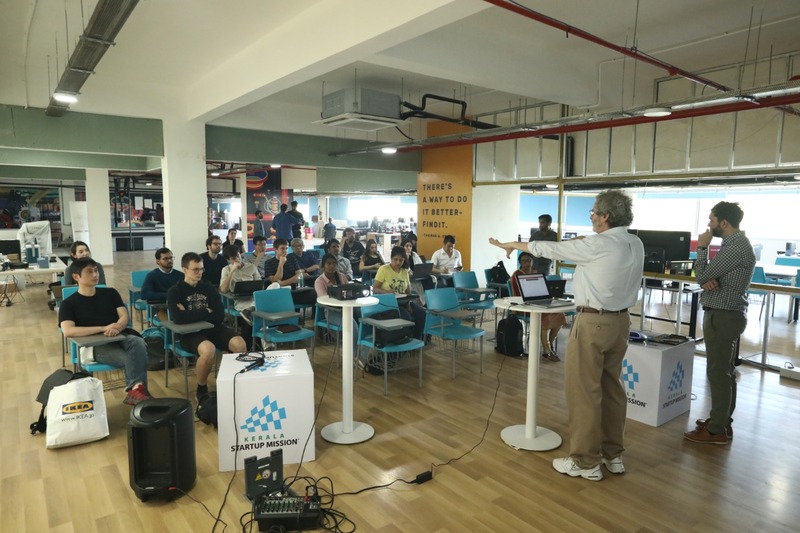 The image shows Prof. Neil conducting class in Super Fab Lab Kochi as a part of Fab Academy Bootcamp