Week 16 Wildcard week
This week we can do something fun, let's go wild.
Weekly Assignment
Design and produce something with a digital fabrication process (incorporating computer-aided design and manufacturing) not covered in another assignment, documenting the requirements that your assignment meets, and including everything necessary to reproduce it. Possibilities include (but are not limited to) composites, textiles, biotechnology, robotics, folding, and cooking. Demonstrate workflows used in the chosen process Select and apply suitable materials and processes to create your project Show how you made your project Described problems and how you fixed them Included your design files and 'hero shot' photos of the project
Composite
This week we did a composite together. We use desktop cnc to make a base with wave shape.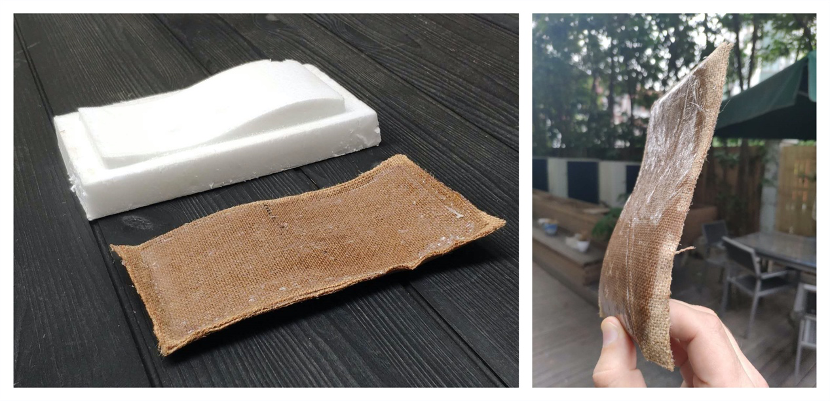 Then we used linen combine with epoxy , layer by layer to make a composite material. The linen was soft and flexible, then it became rigid in the shape of the base we made.

3D printing on Fabric.
I am trying to make a dress for my friend's daughter Mimo. I ask her to try on this fabric first.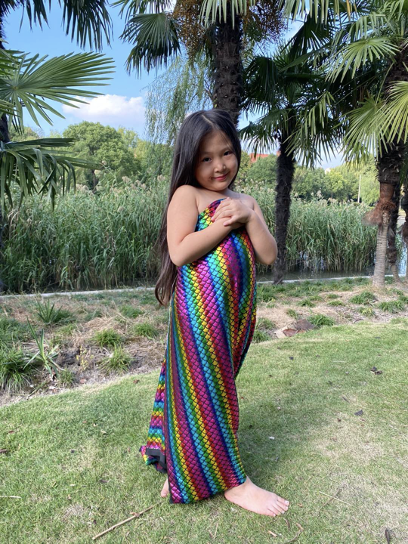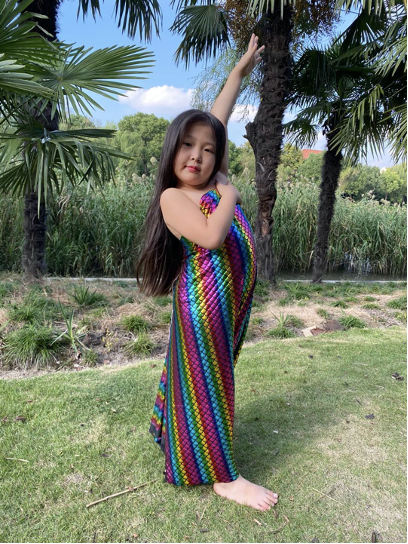 So I use sewing machine to sew this dress first.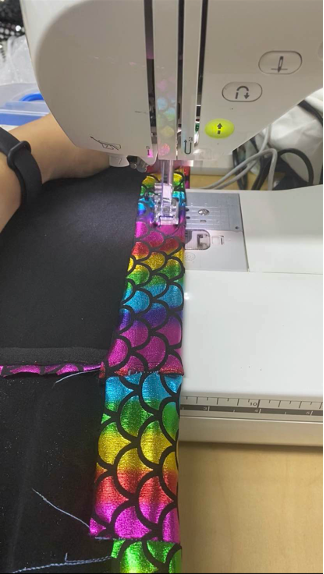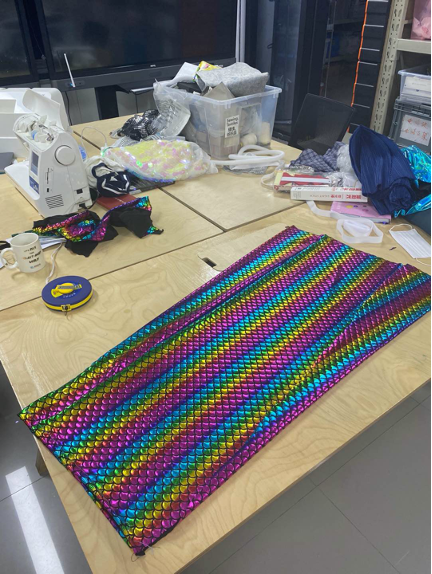 After I finished make this dress.I want to print Mimo's name tag on fabric. First I use inscape to write vector letter, cause fusion360 doesn't have text function. I write "Mino" and "The World Coolest Fashion Maker" in inscape, export them in svg.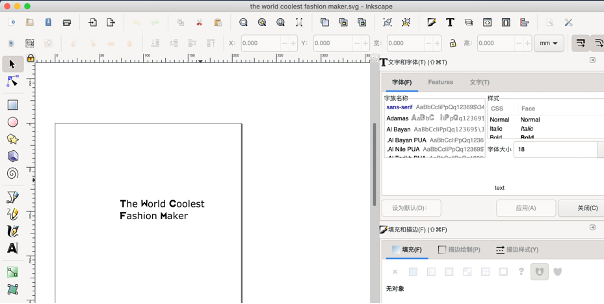 Then I use Fusion360 insert SVG, then extrude those letters, measure the size make sure they are in proper size.Expoet files in STL.
Click here for download stl design
Click here for download stl design
In the end I put STL in ideamaker which is slicing sofeware for my printer. To print on fabric , I chose no raft at all for setting ,and also make the first layer of printing very thin, just to let it stick on the fabric.
There are several tips for printing on fabric:
Choose the fabric that is not stretch, if the fabric is too stretch, after you print, the PLA will fall off.
Choose the fabric that is not too tense, or first layer materiels can not suck in , it will fall off too.
Set first layer of printing thinner, so it will stick to fabric.
Some fabric is made by plastic or faber, nozzle is 200 degree, it will burn this kind of fabric. So choose the fabric like cotton that is stronger in high heat. Or set the nozzle starting point high so it doesn't touch the suface of fabric.
No raft or add on.
I choose cotton fabric fot test. I use clip to make the fabric stay stable on the printing board. The printing result look ok ,except the PLA materiels is not that sticky to fabric, they are easy to fall off.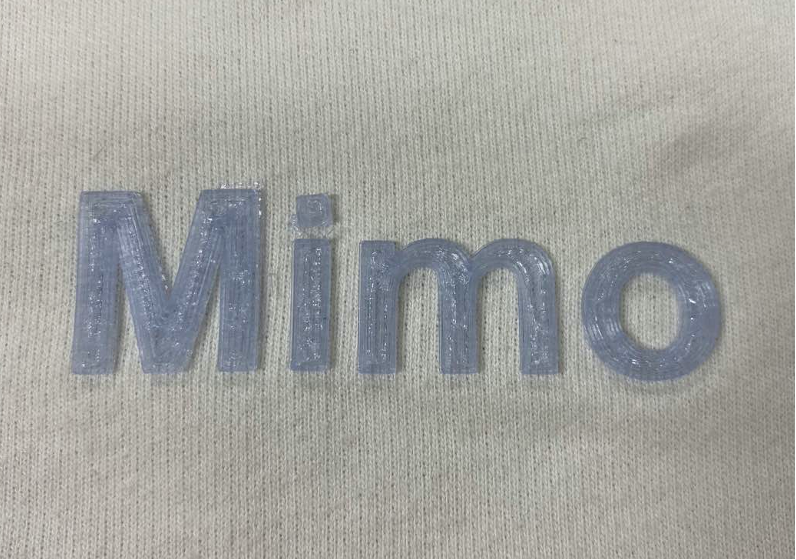 Then I decide to change cotton cloth to gauze. The first time is , letter C fall off during printing. I thought the problem is letters are too small. So I make letter bigger, but still PLA cannot stick on gauze. They look like words quiz when some letters are missing.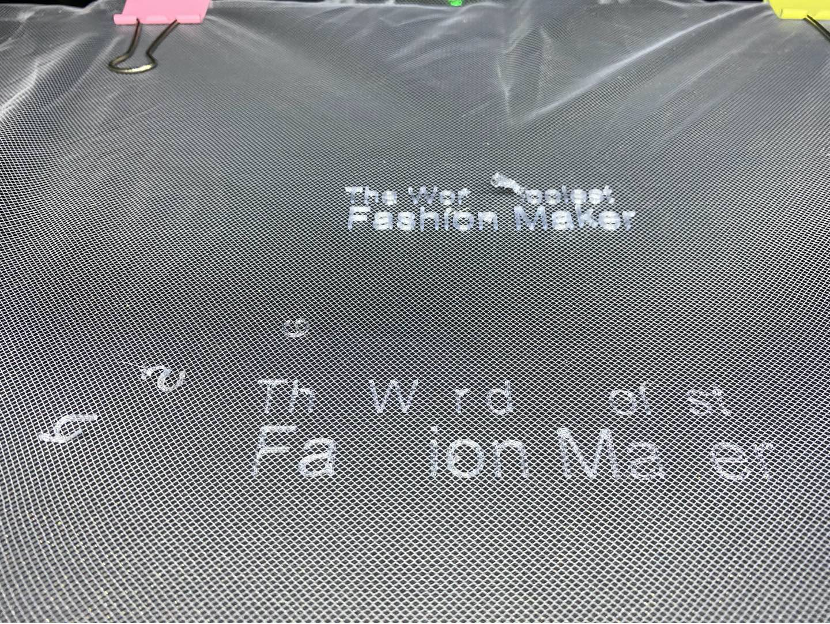 When I take the fabric off the printer board, all letters fall off. So I think gauze is not the best option for 3D printing.
Then I go back to cotton clothe.It's printing very well this time, letters stick on board well.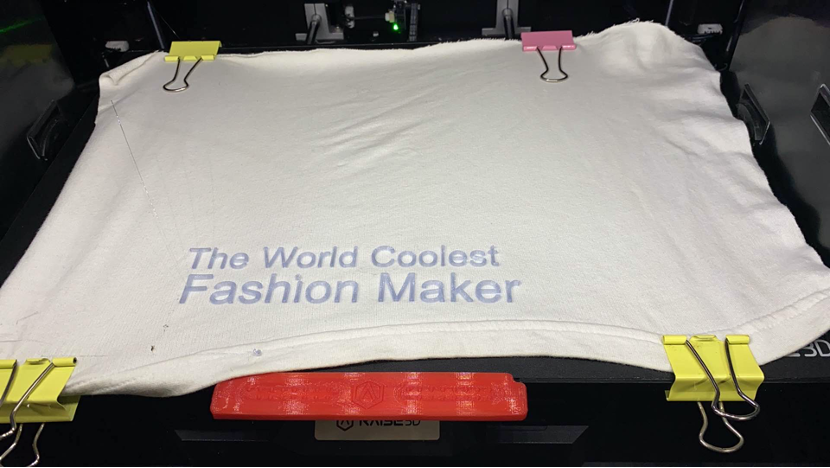 I cut this piece of fabric and sewing it on the dress I made before. Hope Mimo will like it!