3D Scanning and Printing¶
Group assignment:¶
Test the design rules for your 3D printer(s)
Tested 3D printers¶
Torture test models¶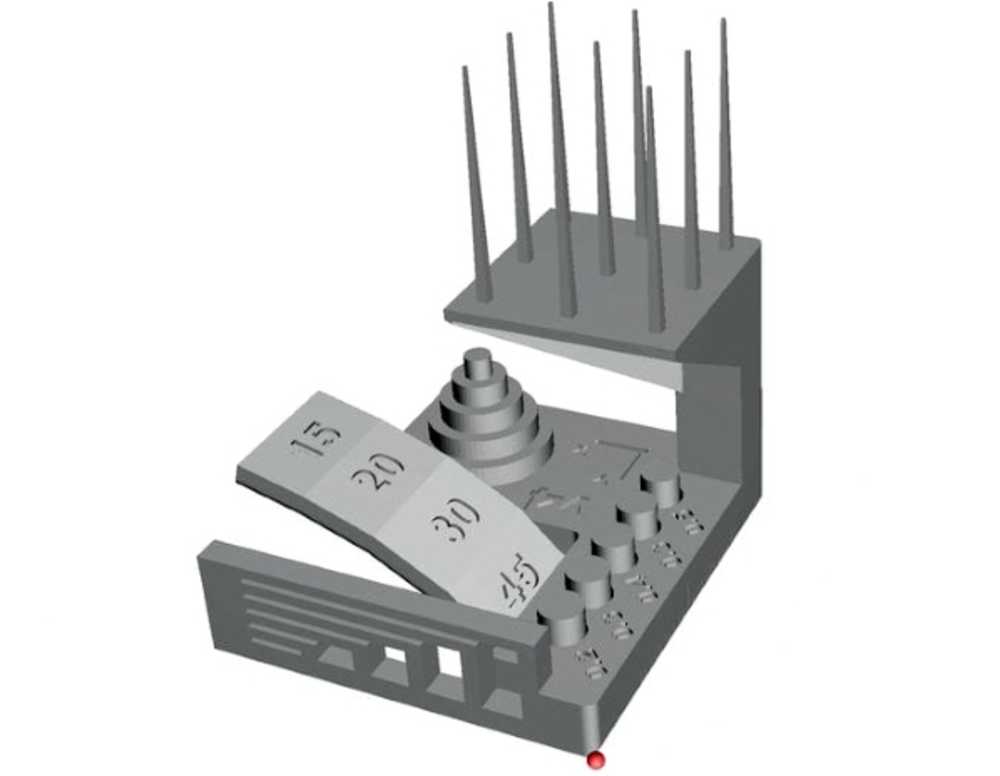 Testing the Prusa i3 MK3¶
Print Settings¶
We made these 2 configurations with the printer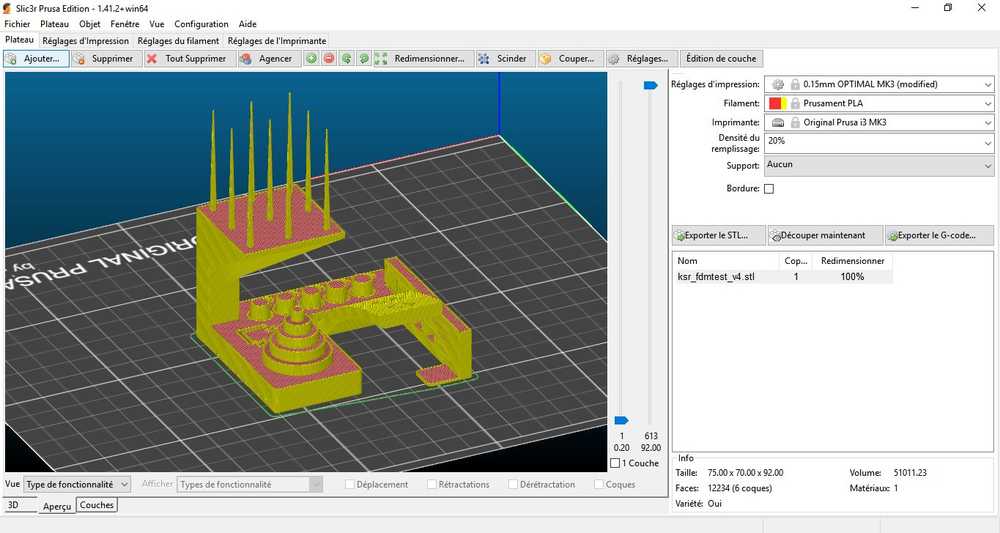 0.20 with Filament-PLA-silver (1.75mm, 200-220°C) with no support and no brim, infill 20%
0.15 with Filament-PLA-silver (1.75mm, 200-220°C) with no support and no brim, infill 20%
Results¶
| | |
| --- | --- |
| 0.15 mm | 0.2 mm |
For both settings the results are really good!
There is no major defect
The cantilevered parts are especially impressive
There is no welding for close parts
The vertical pins can be printed almost entirely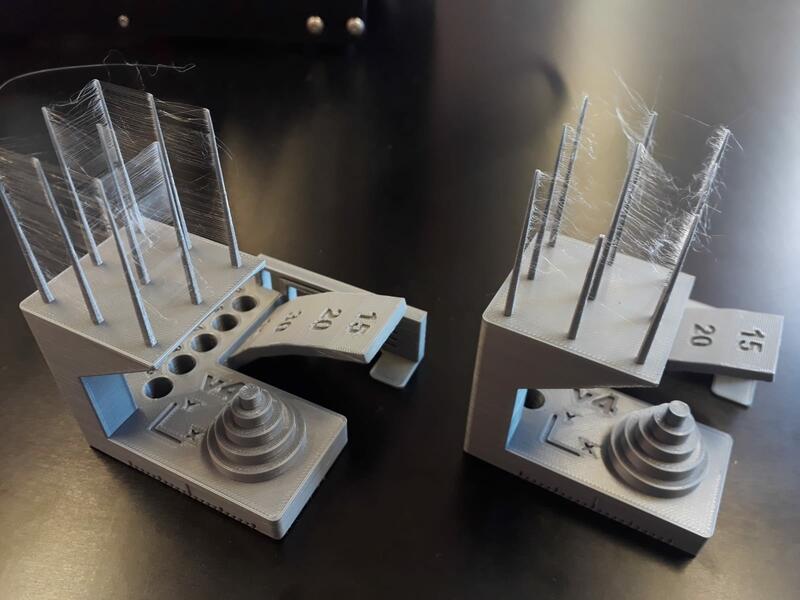 The difference between both parts is however very difficult to see. The main clue is in the inclined plane: It is smoother for low angle (~15°) for the second configuration, with the thinner layer thickness.
Testing the Up! Plus 2¶
Print settings¶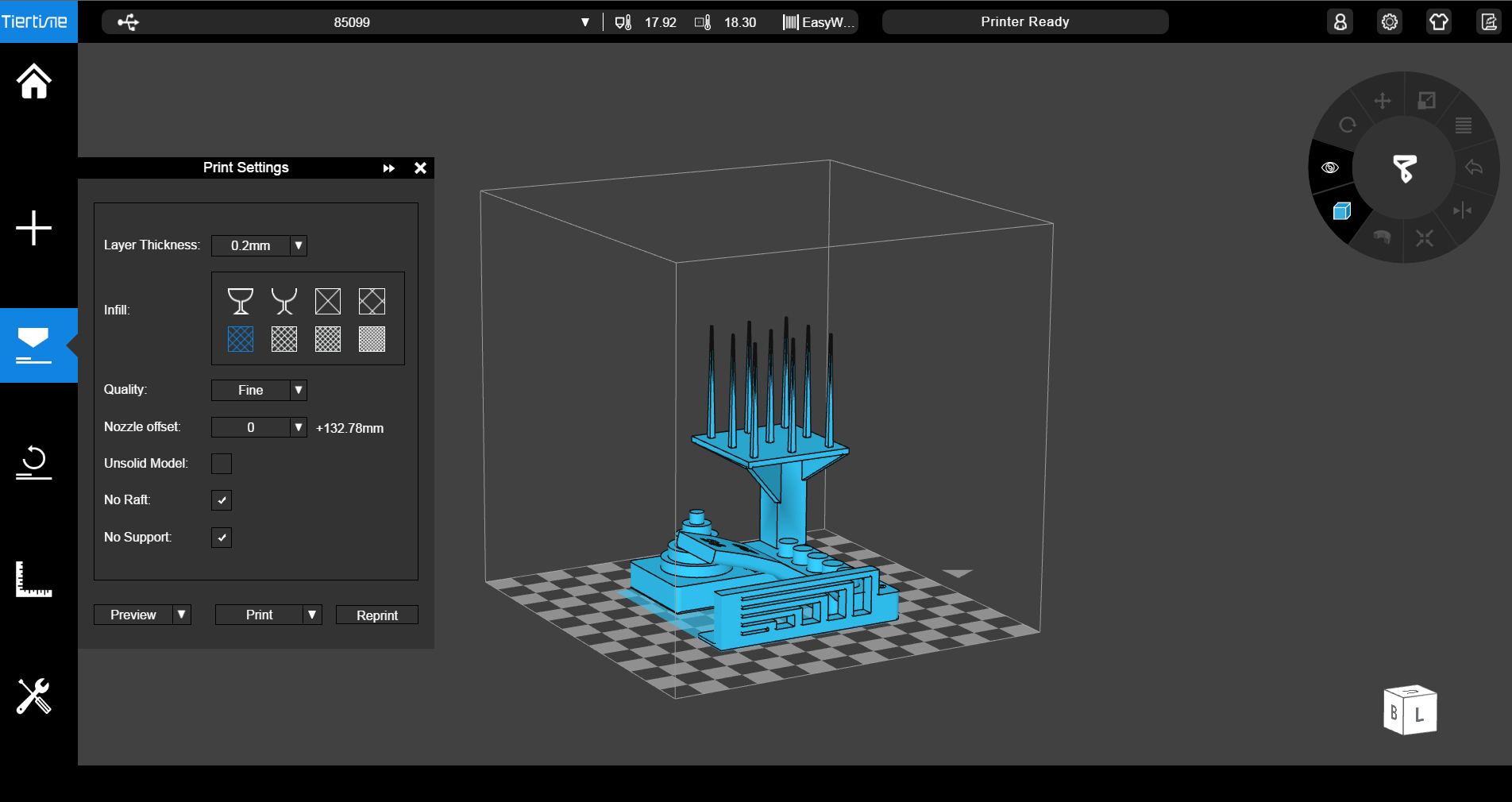 0.20 with Unic-PLA-Red (1.75mm, 180-210°C) with no support and no brim, infill 20%
Result¶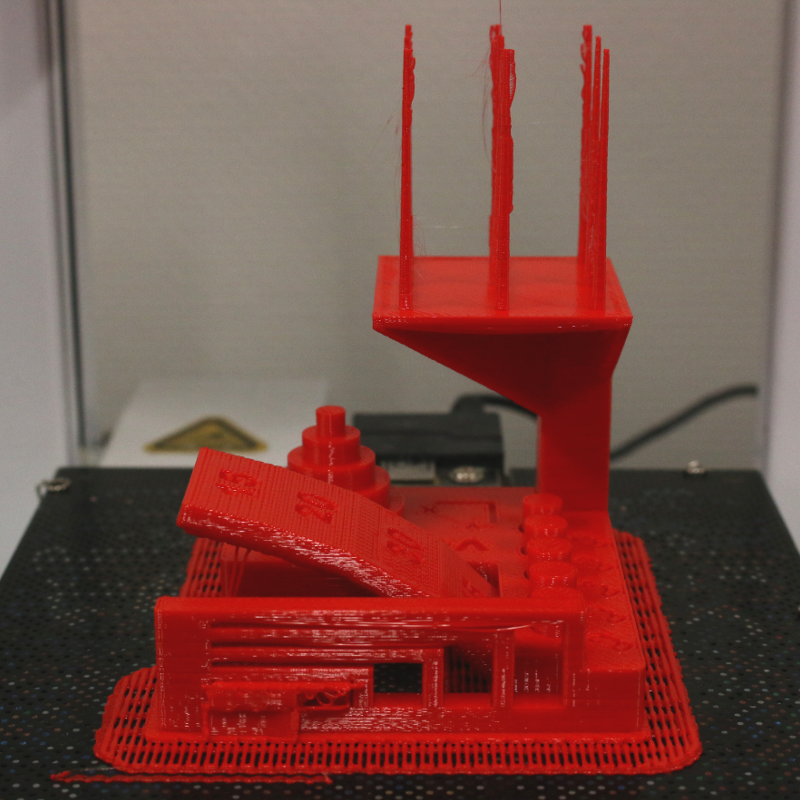 The results are also quite good!
Even with the no support settings, the printed adds some support for the first Layer
The geometry is quite smooth (really good on the inclined plane)
The text renders with a lower quality, as the vertical pins.
There is welding with the 0.2 mm clearance.
Testing the Form 2¶
Print settings¶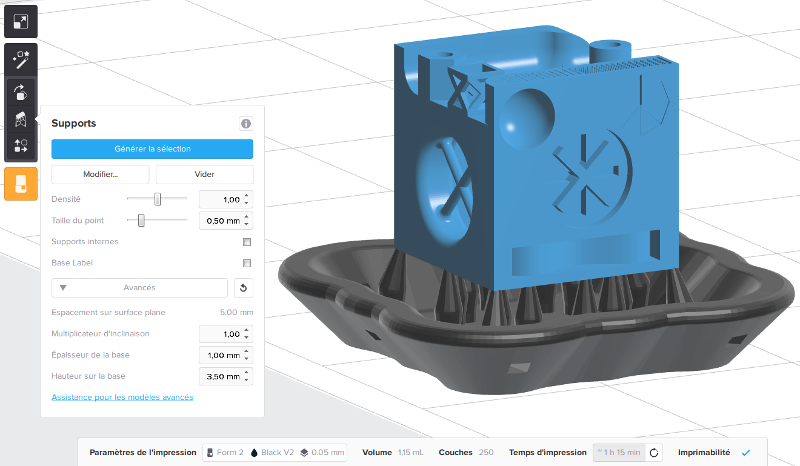 Layer height was set to 0,05mm.
Result¶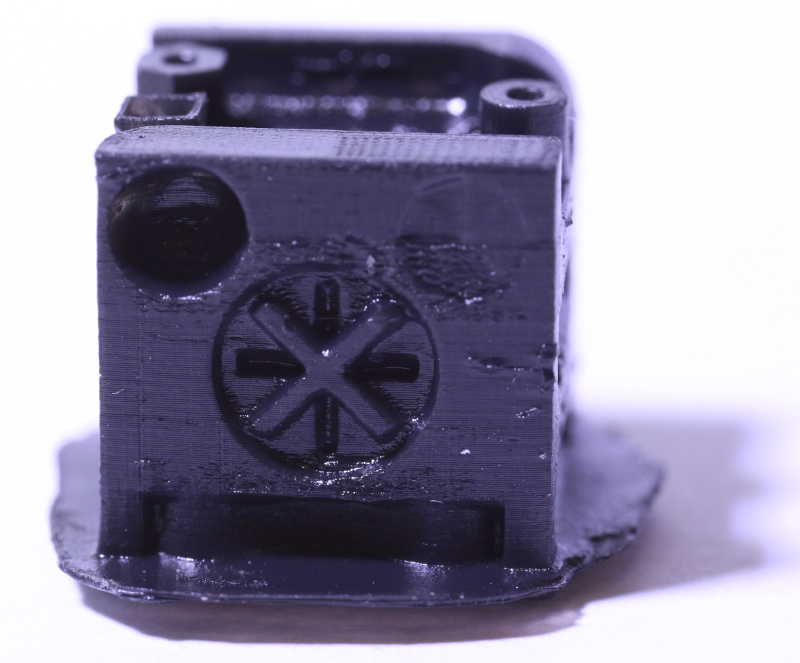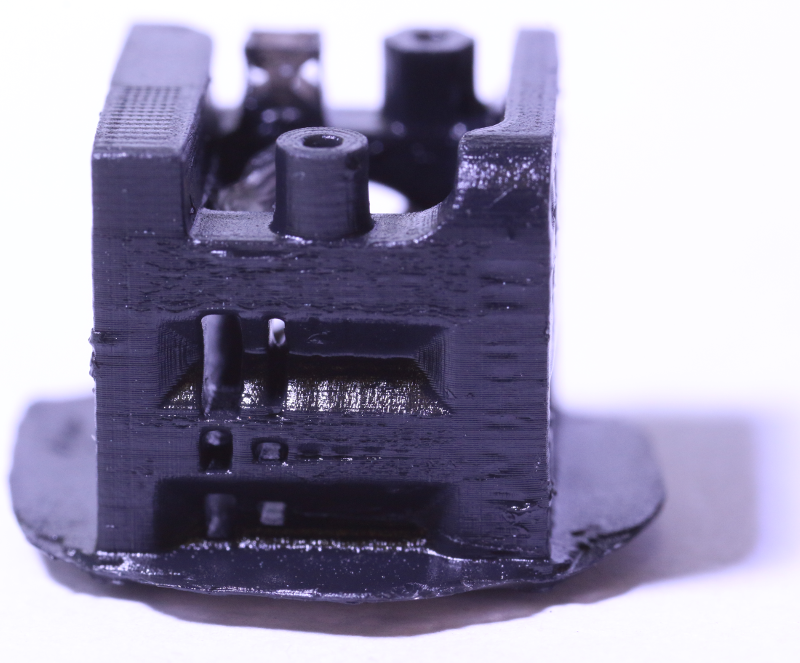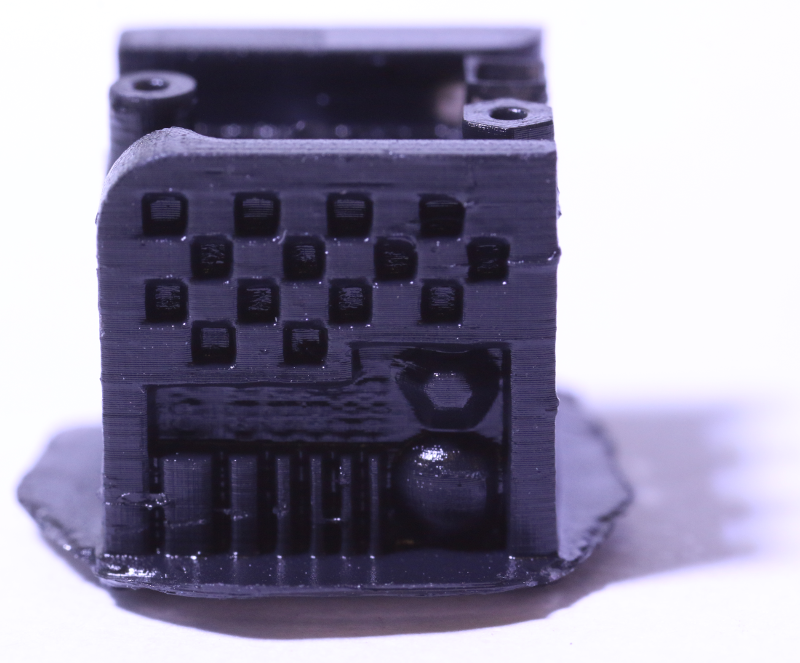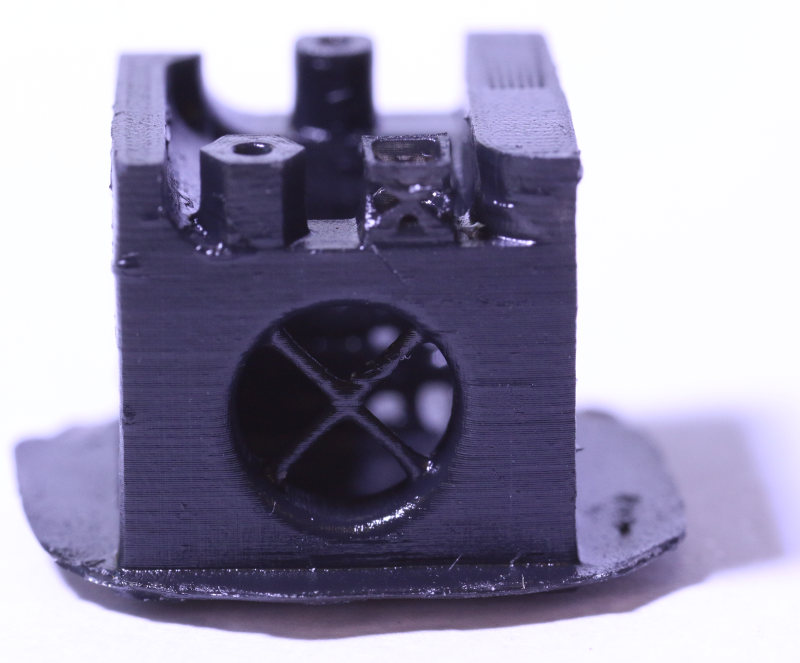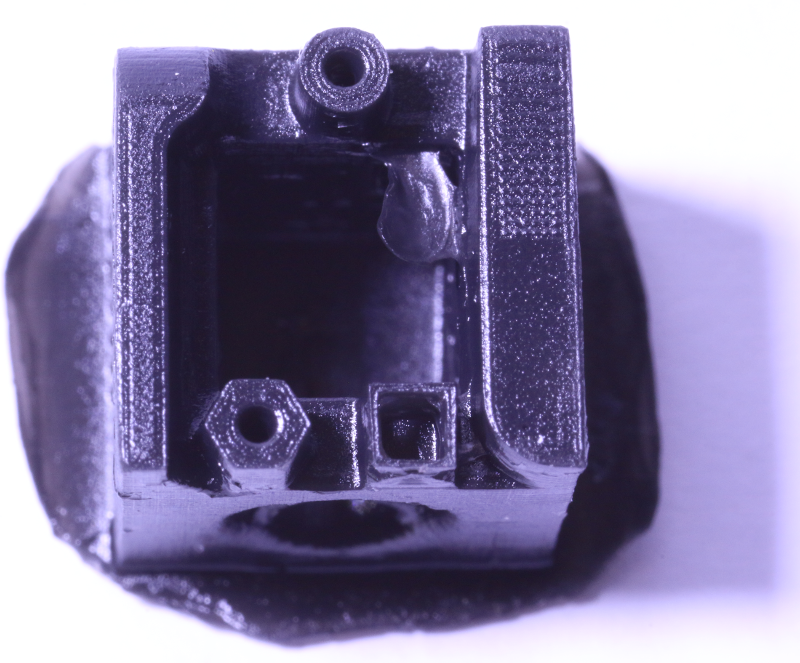 The Printing time in much longer with the technology. Even if the resolution seems lower than for the other printers, some defaults can be noted:
The bottom layer is filled and the hole in it is closed.
Some small patterns are not well rendered (small clearance is welded)