Electronic Production
Some basic design rules were set out for us to follow and avoid discrepancies or failed milling operations. Firstly the Z- axis had to be zeroed as accurately as possible, using a multimeter to ensure exact contact with the PCB. Secondly, the PCB was to be fixed to the sacrificial layer using strong double faced tape to fix it in place.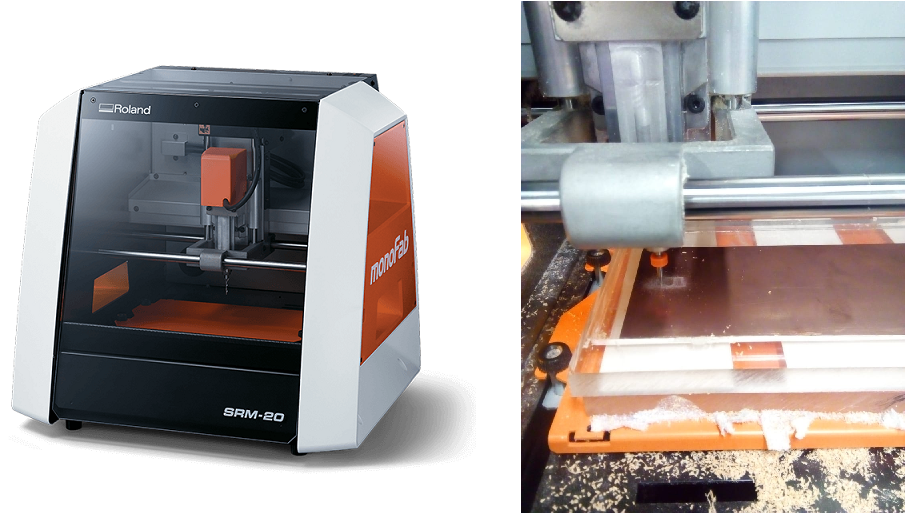 For this weeks group assignment we had to characterize the design rules for our PCB production process. We used the calibration comb to measure the precision capabilities of the machine and endmill to cut around and outline of a track as well as a line through a solid copper area. The thickness varied from 0.02 up to 0.001. The design file and settings used on Fabmodules to output the respective RML file.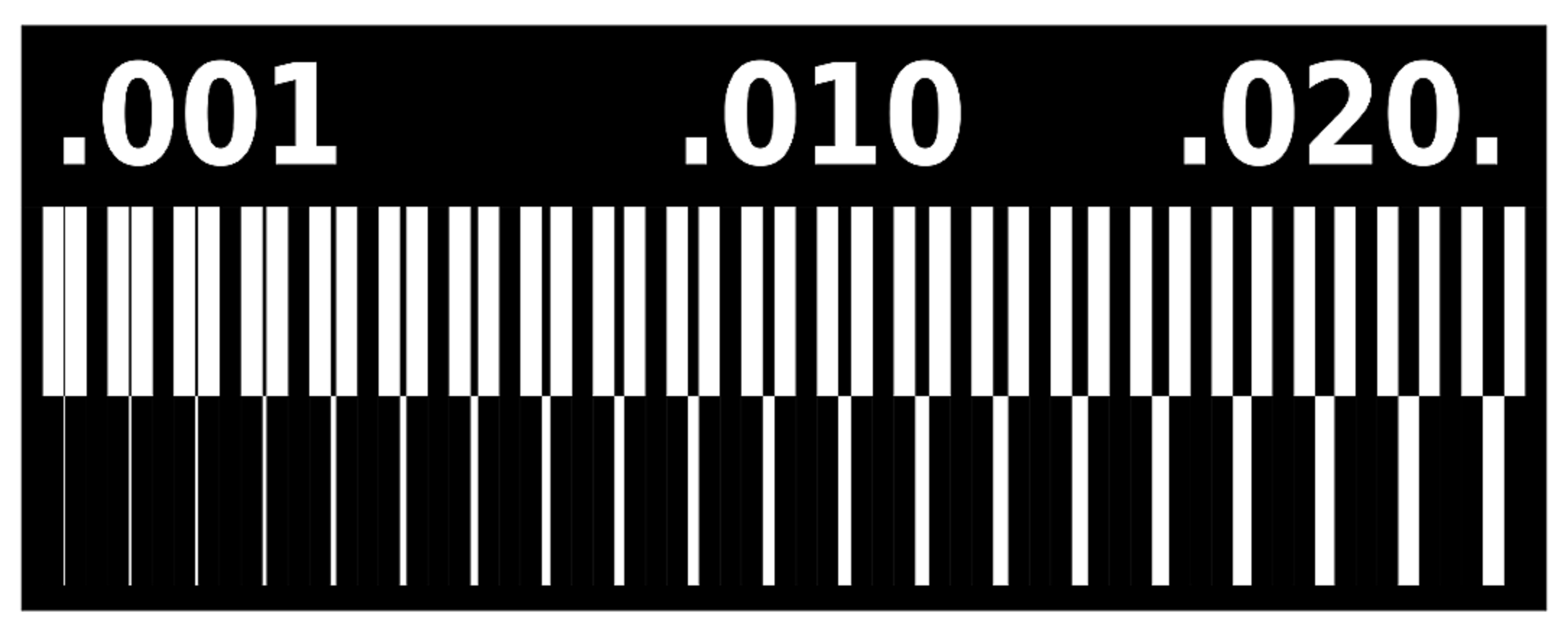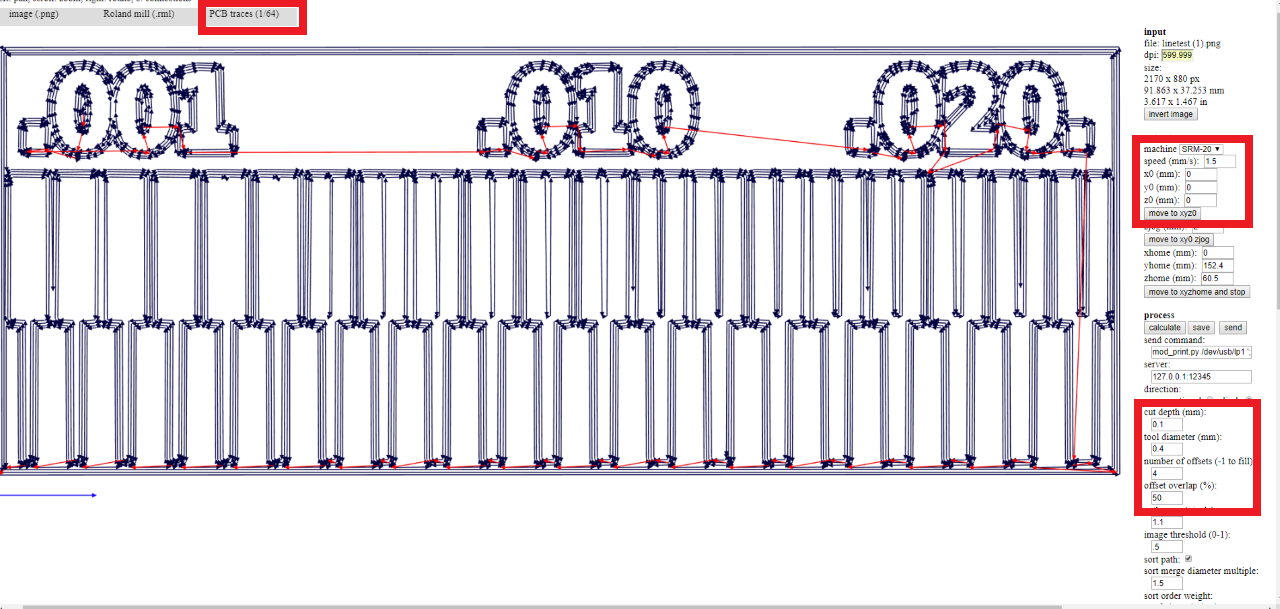 We used settings for 1/64 inches which correspond to 0.4 mm and hence used a 0.2-0.5mm endmill.

The image shown below is the resulting output for the calibration test. We can conclude that with these tools and settings we are able to achieve an accuracy of 0.007mm but with poor quality, the quality is acceptable starting at 0.008mm and onwards.