Embedded Programming
---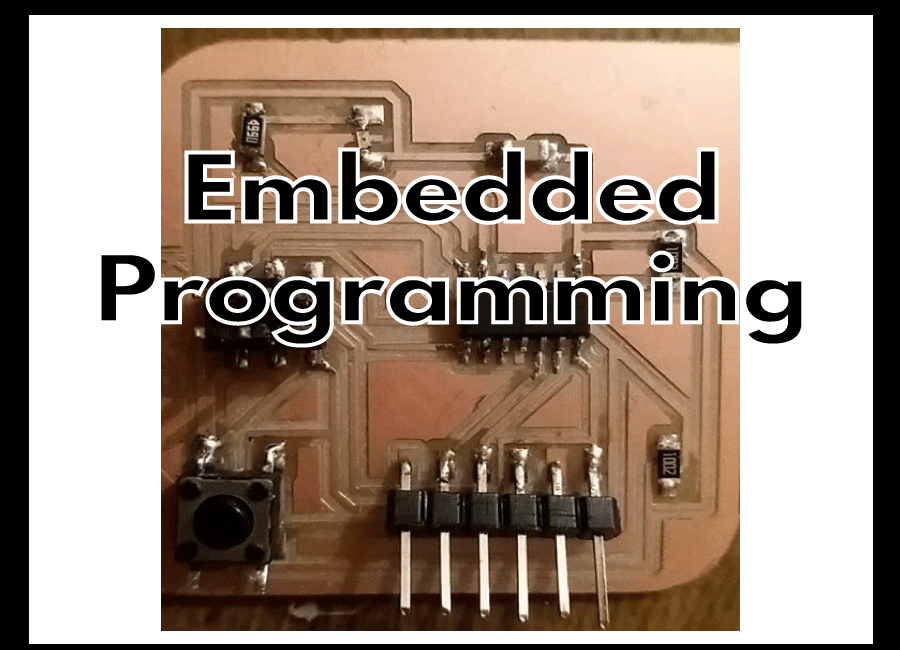 Read a microcontroller data sheet program your board to do something, with as many different programming languages and programming environments as possible extra credit: experiment with other architectures
Work:
In the Electronic Production I start to read the Attiny 44 Datasheet, for understand his internal functions and the pins configurazion, after I start to configure Arduino IDE for program my hello board. First I need to know the Attiny 44 Pins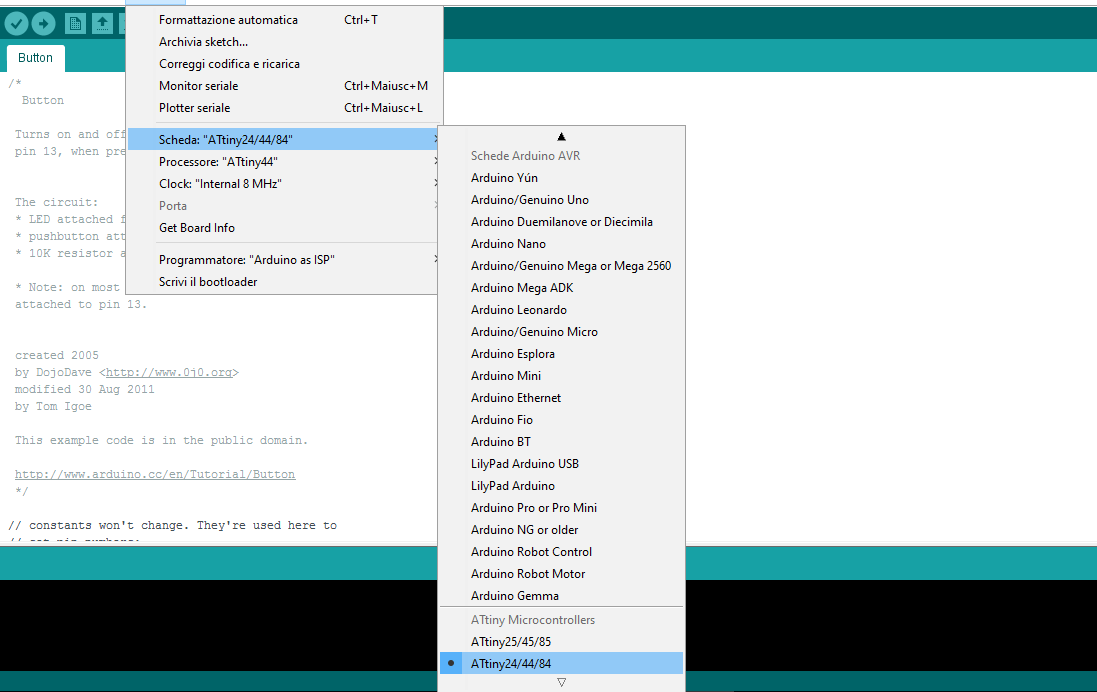 For program attiny44 I set the chipname and the programmer I use. I my case I can use my FabISp or Arduino as isp for program my board. I set the internal clock frequency of the attiny44 at 8 Khz.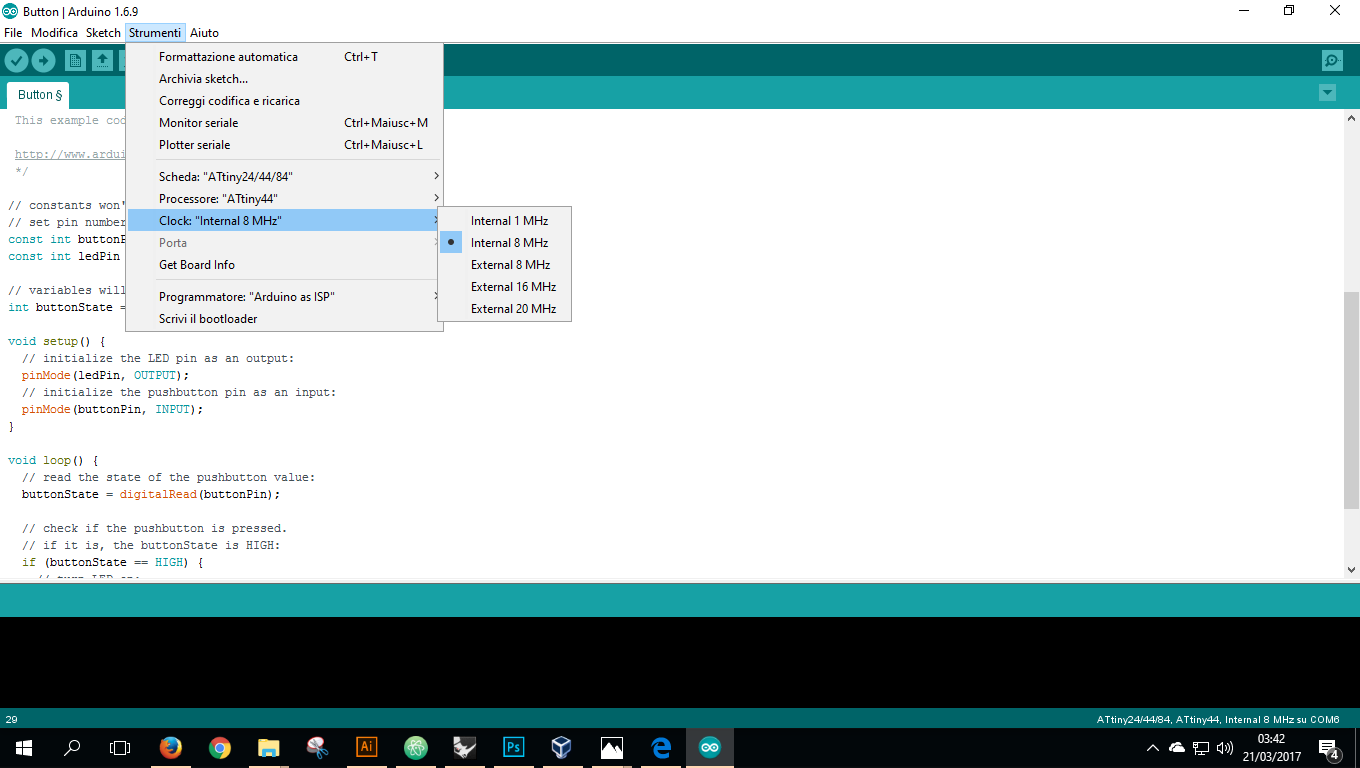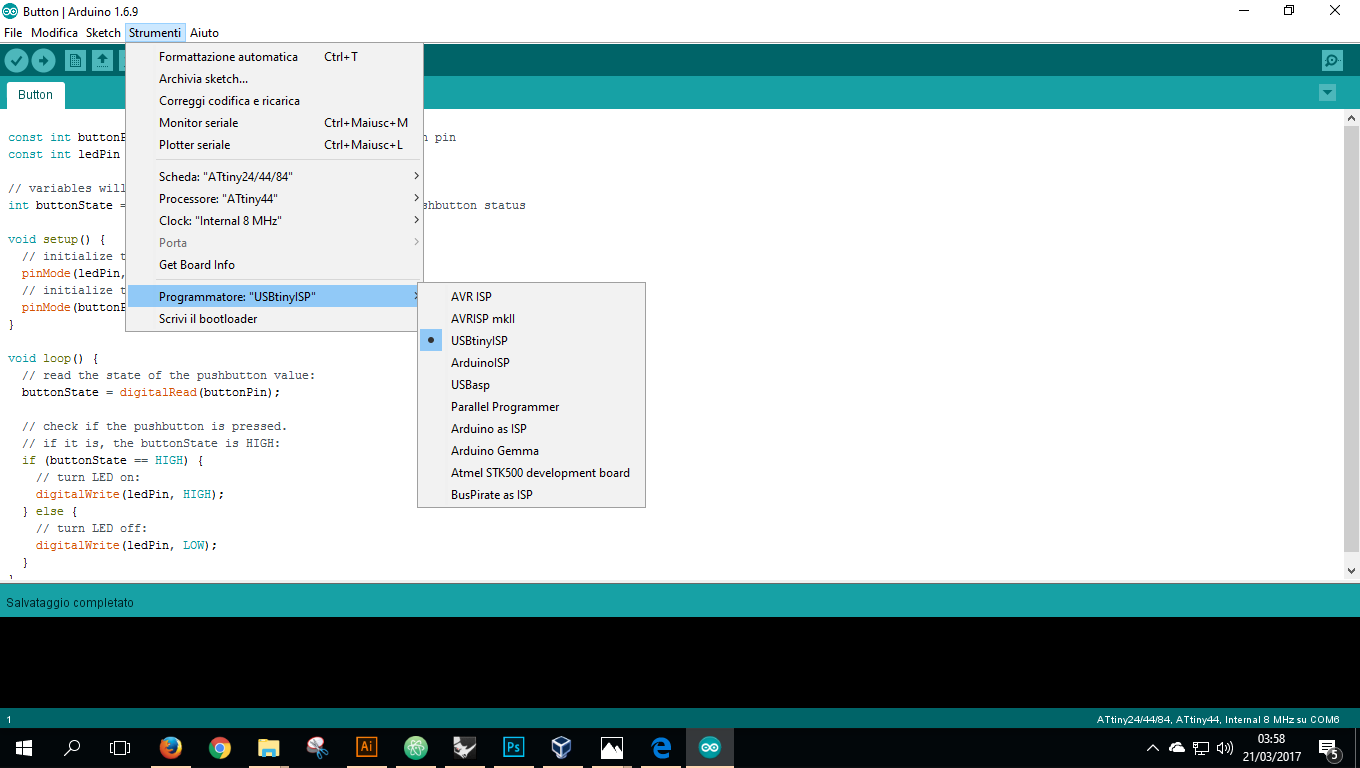 We can choose also to use Arduino as Isp, but we build the FabIsp for program other custom pcb boards. I create my sketch in the Arduino IDE, and I set the pin I use on the board.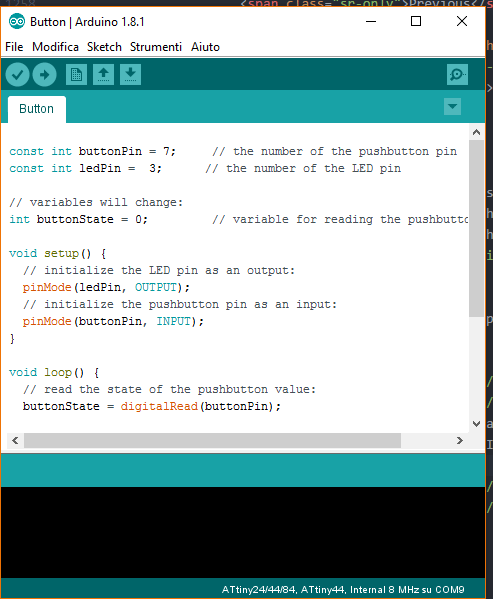 For Upload the Sketch in my board we use the istruction program for upload sketch by a programmer,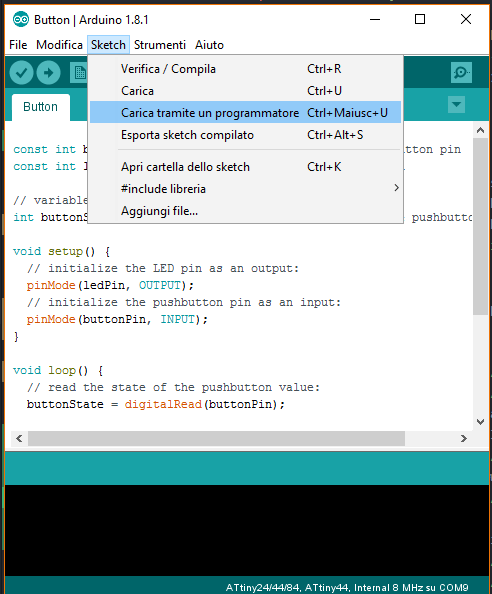 You can find other important information how program Attiny 44 using arduino IDE, on this tutorial
Here
I do 3 different sketch with the Arduino IDE: Button, Blink, and Fade; the file can be download on this repository My sketch:
Here
---
Programmming C
For program in C I need to use a virtual machine with a Linux OS. In my case I Use Xubuntu I found some information on the previuous students' archieve. I found a tutorial of
Irina Cherniakova
. It is very useful!! Also I found another tutorial of
Sabina Barcucci
This is my program in C. I must do other test, for understand better how I can program the Attiny 44 in future. At the moment I use Atom for write the program in C, and I need to have two files for program Attiny 44 in C. The firts File is to create the make file; i download and modify It from
Fab Academy Archieve 2017
. The Second File is the program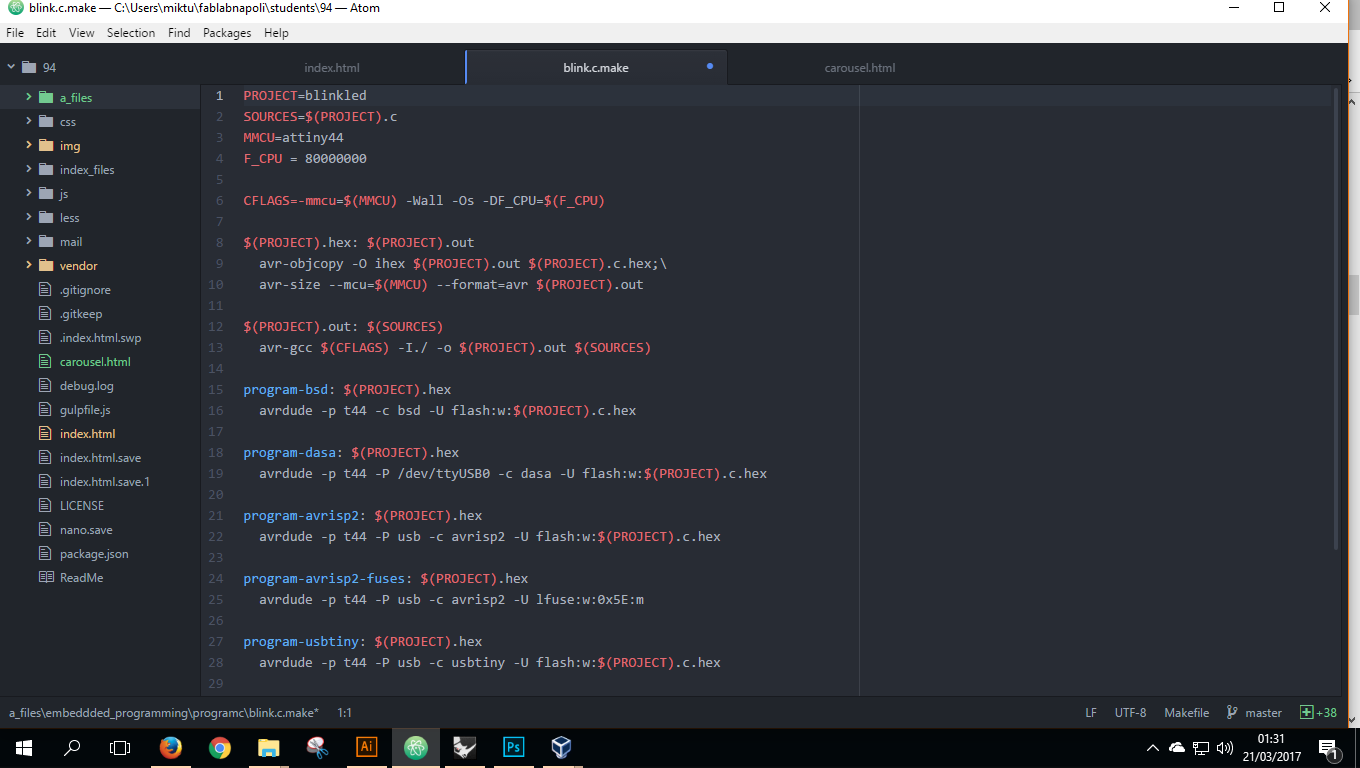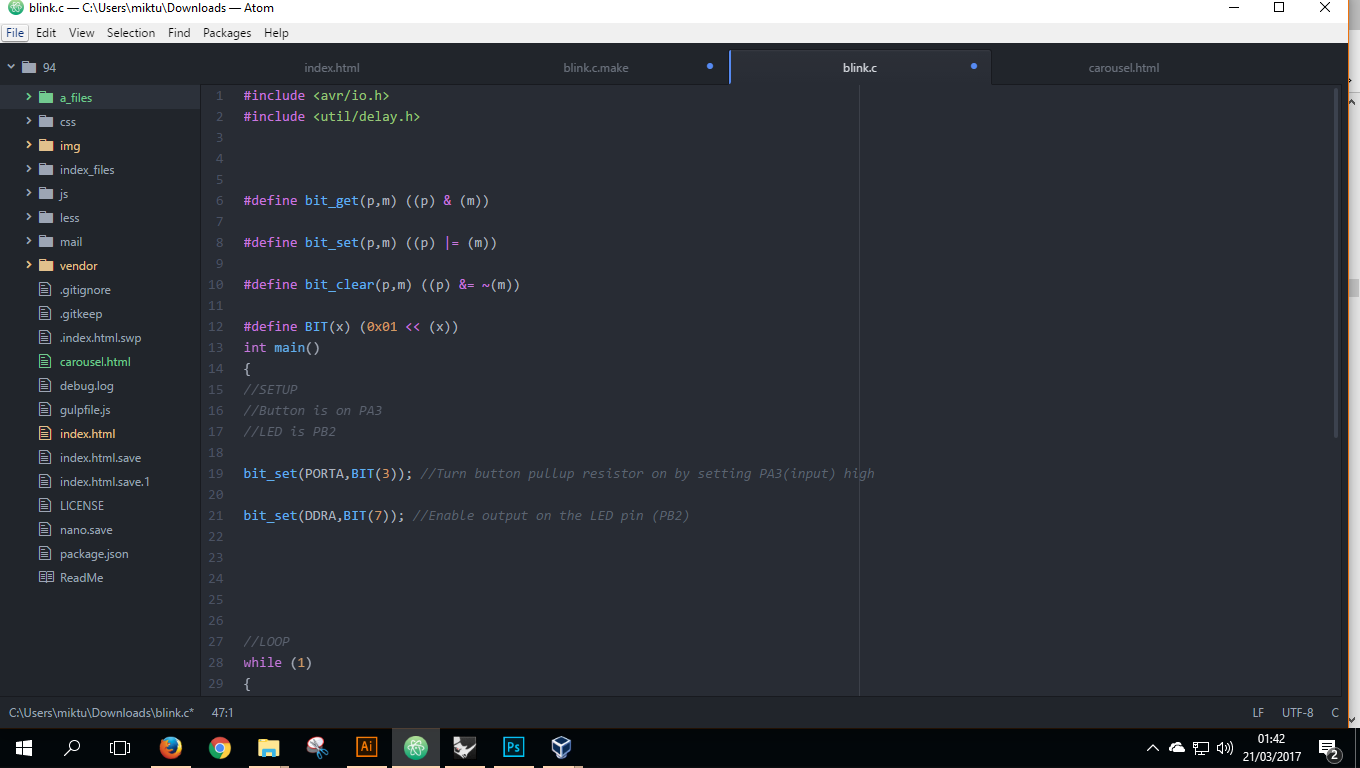 This are my files
After this Step I need to open the Virtual Machine with Linux and import the files i download before, and the file I create with Atom
Home