Computer Controlled Machining
---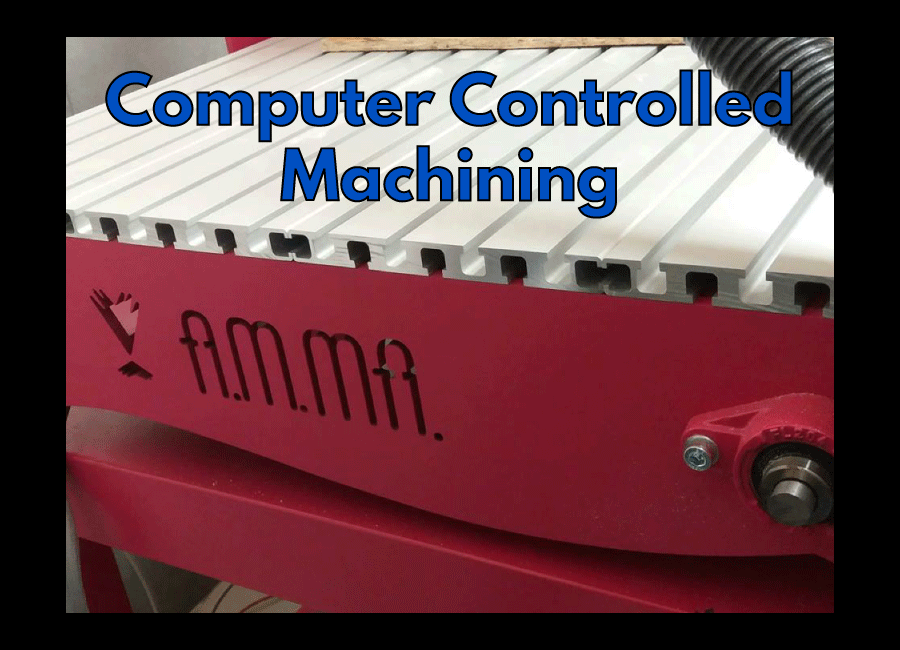 Target:
For this assignment, I would like to create a balance bike for children aged 2 to 6 years. His name will be Alberto Marzaioli, the greatest cyclist that my city has ever had.
Concept:
I started by doing some research on the different models of balance bikes on the market; my main desire is to create a design that evokes that of motorcycles.I want to create a hybrid design between road bikes and naked bikes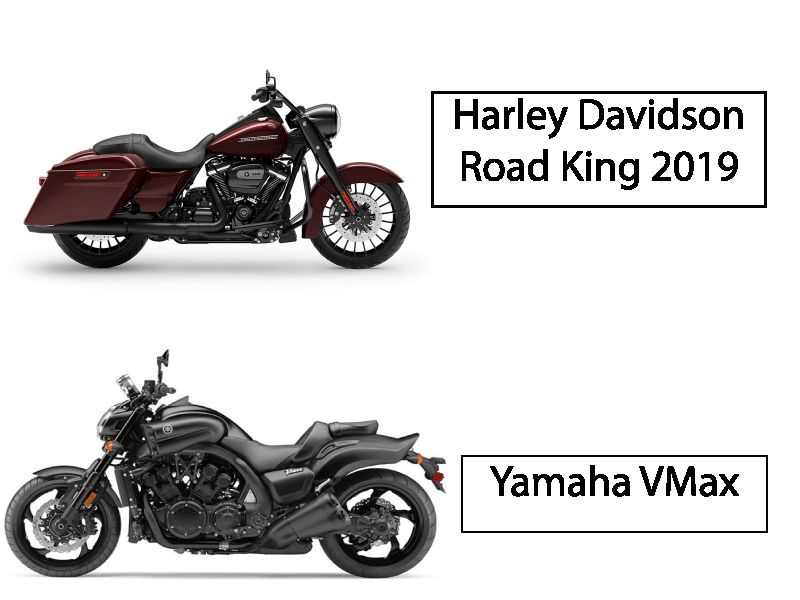 After doing all my research I started doing some sketch on paper, looking for the desired shape for the bike frame. Here following some sketch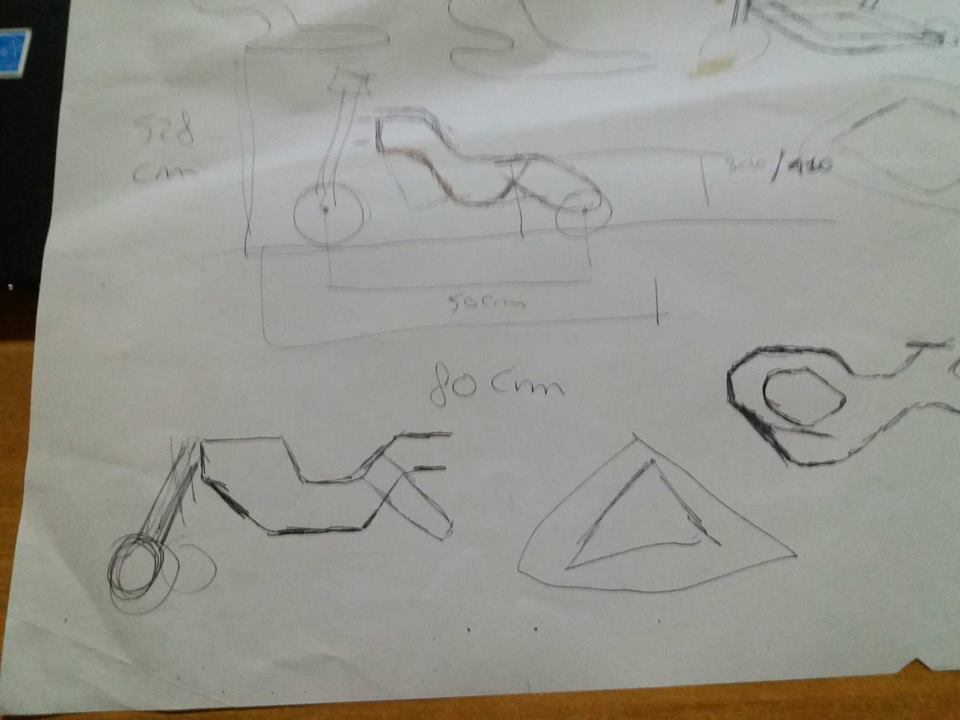 After doing this I moved on to creating the actual Design. The software I used:
Rhinoceros 3D
Fusion 360
RhinoCAM
Repetier Host - Cura Engine (3D Printed Components)
Here are some pictures of the final design.
---
Manufacturing
BOM
To make this balance bike, use 10mm poplar plywood. Overall, the bike enters in two sheets of 500x700mm.
After creating my Design, I exported the sheets that I will go to mill later.

Currently at the KromLabòro FabLab, we do not have a large milling cutter. To get my project done and to complete this assignment, I asked Arch. Amleto Picerno Ceraso (Director of DREAM FABLAB, Mediterranean FabLab and Centro per l'Artigianato Digitale) he offering me technical support and the milling machine supplied to the C.A.D. (Centro per l'Artigianato Digitale)
Here you can download the sheets for processing
Prepare Files and Milling
I have prepared my gcode with RhinoCam, using the following settings, tools and machines:
Used Tools

3mm end mill 4 flute
In the following image it is possible to observe the two working processes adopted and the layers associated with them. Cyan color layer: Holes, internal tool path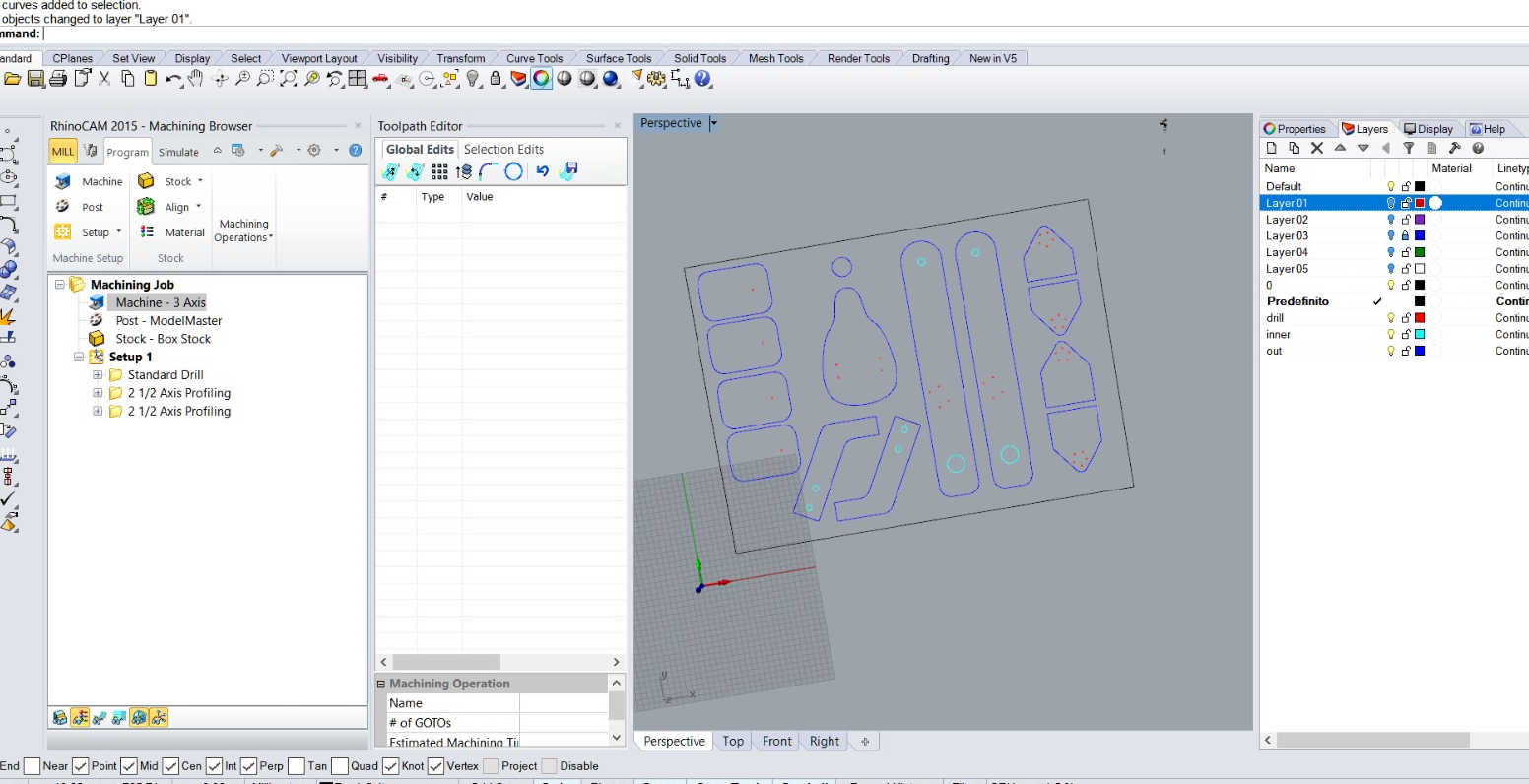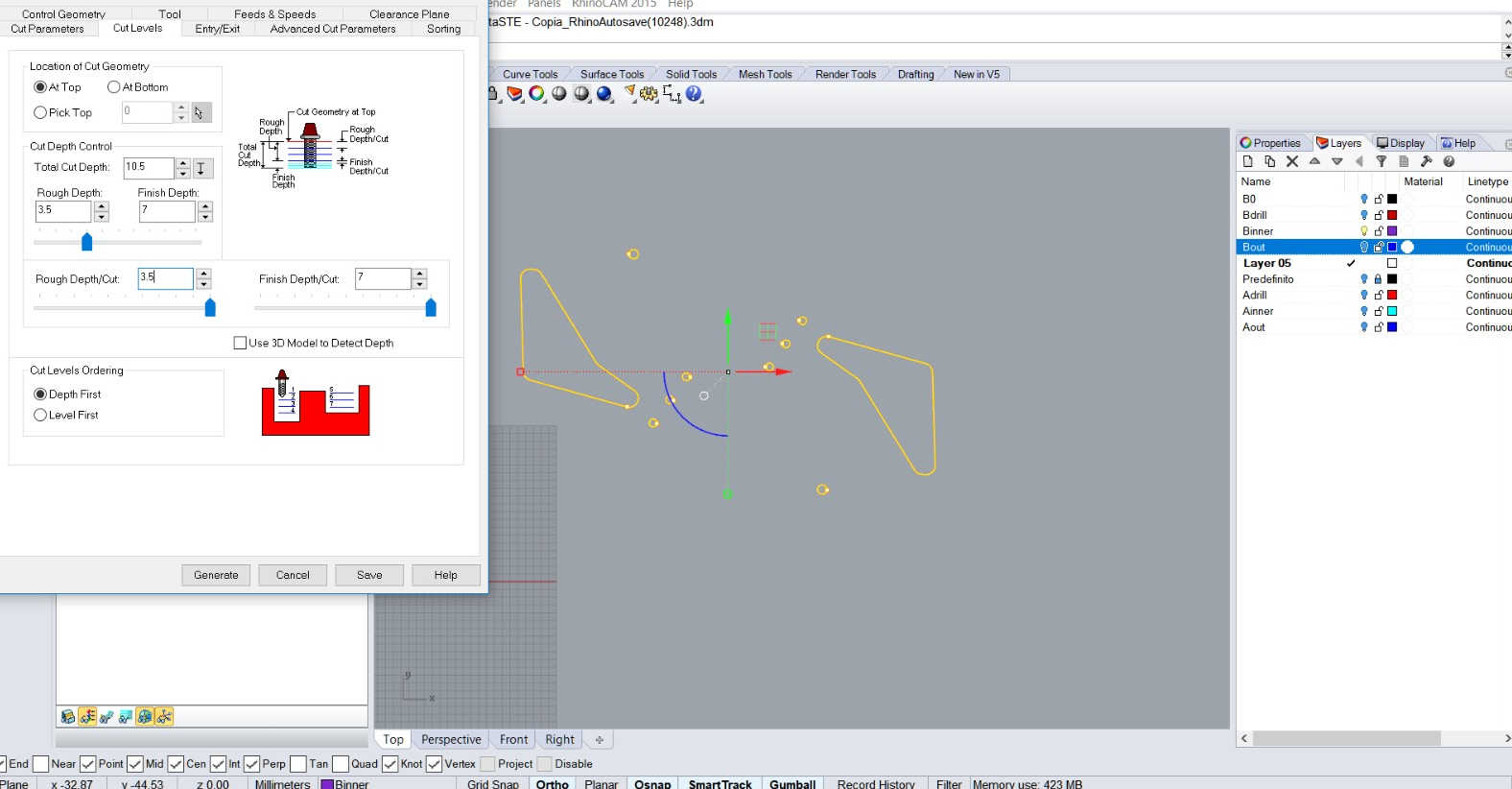 While for cutting the edge, I obviously chose an external toolpath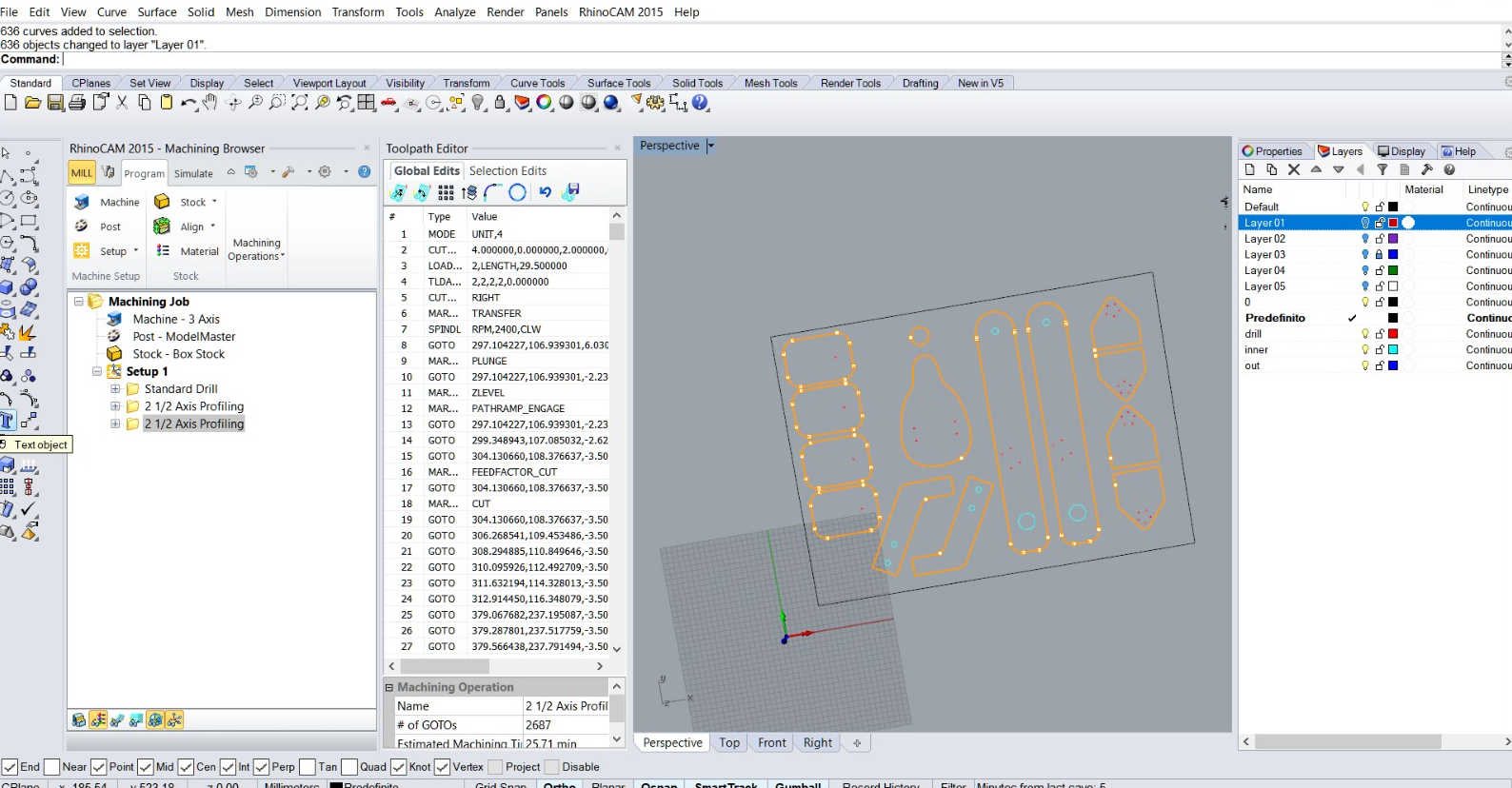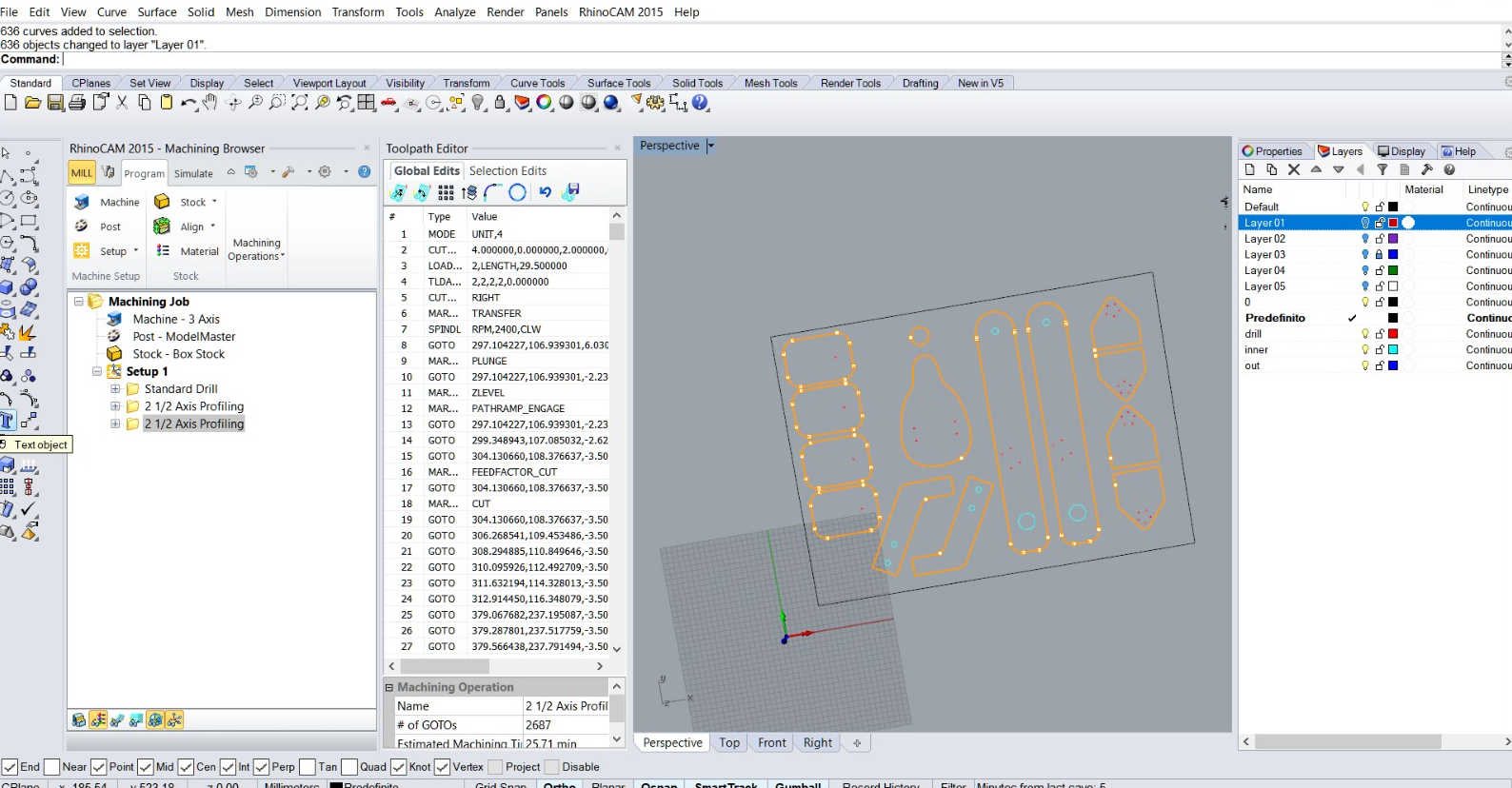 Machine settings

Cut Depth 10,5mm
Number of cuts/depths 3x3.5mm
Here some shots of the processing
Safety and precautions
As you can see in some photos, we have further fixed the pieces to be cut using screws and brackets to prevent them from slipping away during the cutting process. It is possible to solve this problem by using also "Open Tab" inside the drawing, these must then be removed and polished, and then a further post processing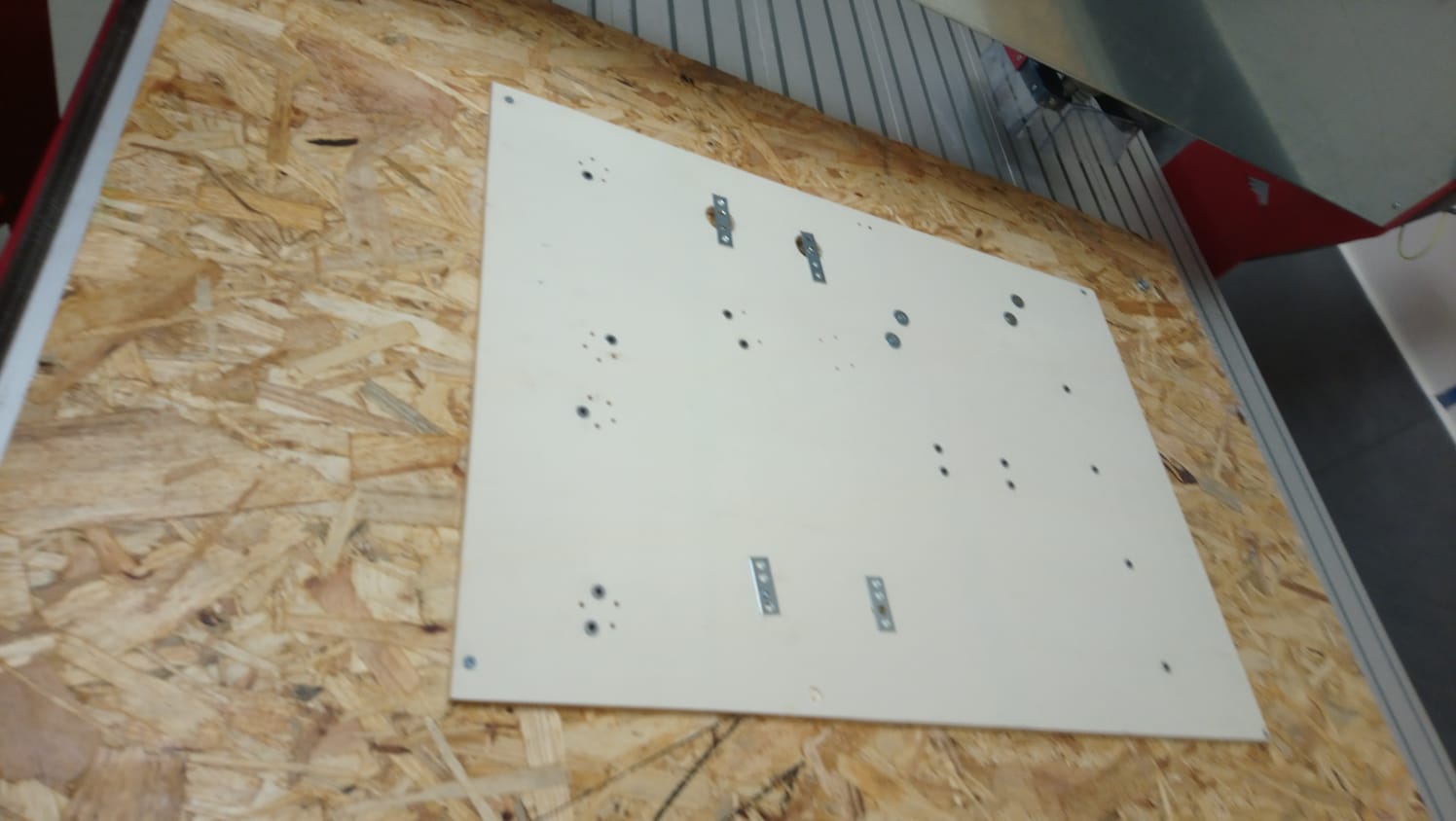 Protection Tools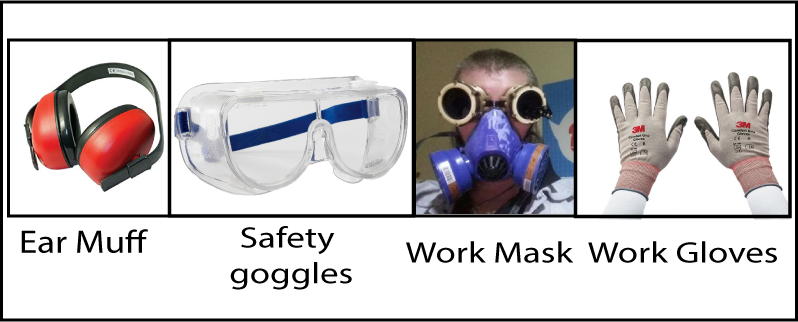 3D Printed Parts
To give the balance bike a more pleasant look and a greater solidity, I designed and printed some parts that I subsequently assembled to the previous work
Here the Frame Connector of my balance bike :
Here an image of the assembled piece: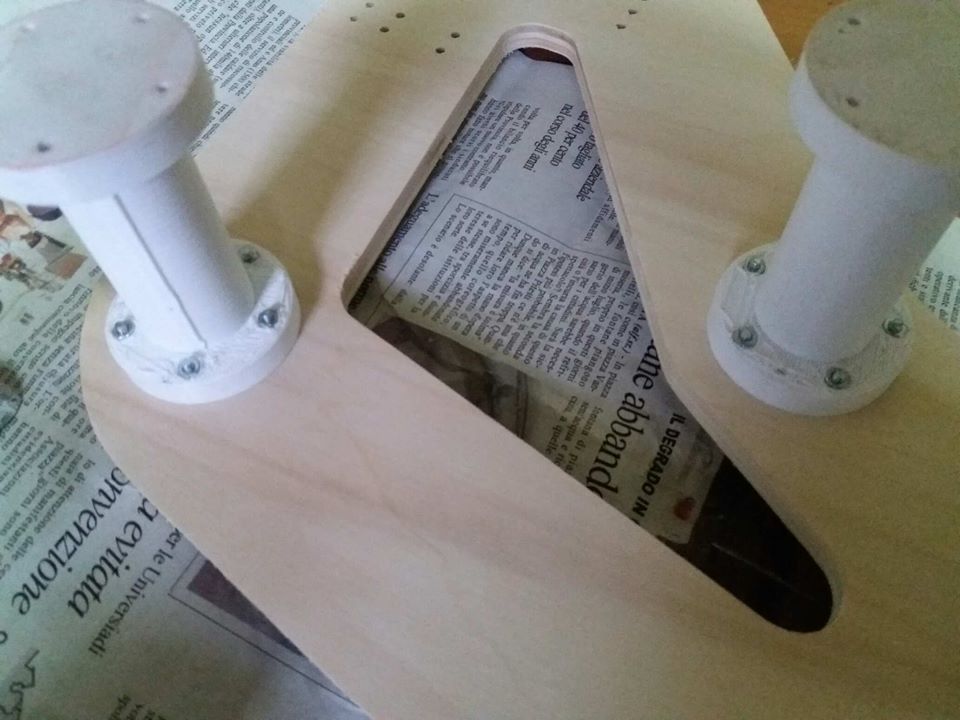 Below, the handlebar connector printed in two threaded pieces:
Assembly and finished work
---
Test Drive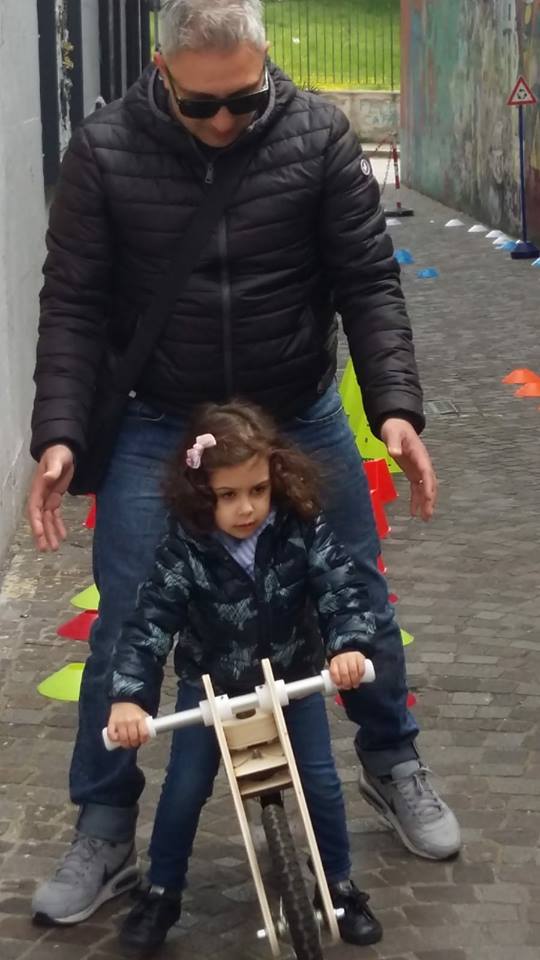 ---
Download ZONE
This work is licensed under a
Attribution-NonCommercial-ShareAlike 4.0 International (CC BY-NC-SA 4.0)
.
Great satisfaction
My Balance Bike was selected to participate in the Maker Faire Rome 2019 and it was really a great success. The bike has pleased many Makers like me, who intend to replicate it in their workshops. Here an article from the Maker Faire https://2019.makerfairerome.eu/it/la-balance-bike-alberto-marzaioli-un-progetto-open-per-lo-sviluppo-motorio-dei-bambini/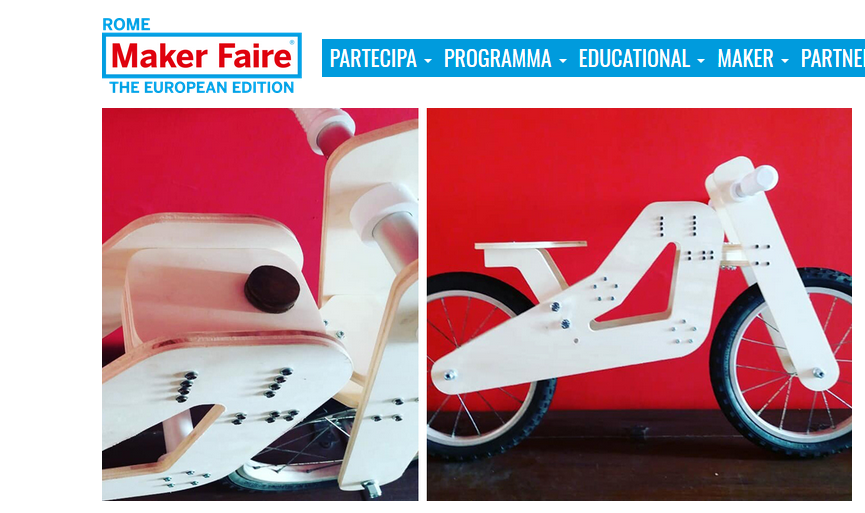 It's not over here !!
My Balance Bike will be exhibited at the International Bike Fair BIKE_IT , a traveling exhibition that will be in Naples at Città della Scienza until April 2020.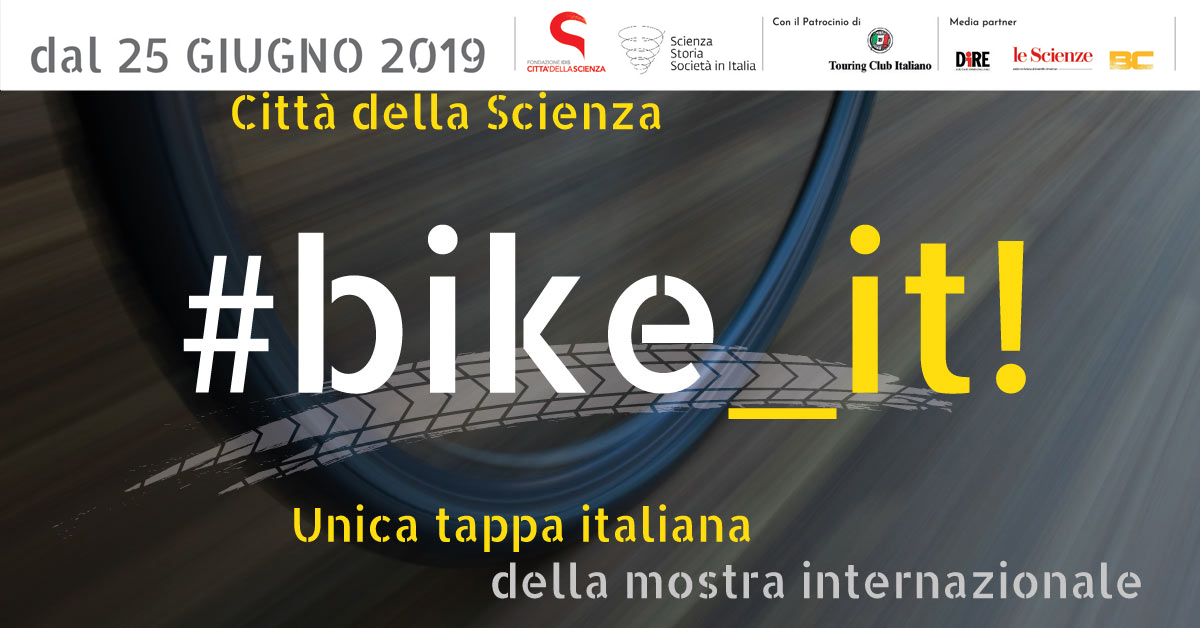 Home