Review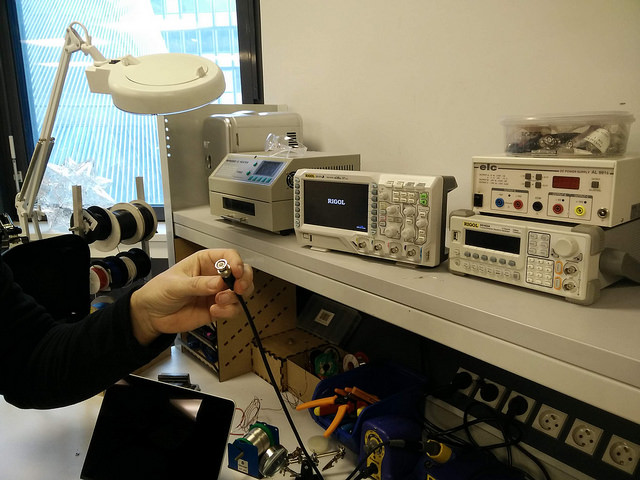 We introduced to the oscilloscope during the Electronic Design week. We used Vincent's FabISP which we knew was communicating to test the signal from the machine.
The oscilloscope shows signals over time running from left to right. It is necessary to adjust the dial to zoom to see activity. See to the correct zoom, you can see the signal operating on different voltage.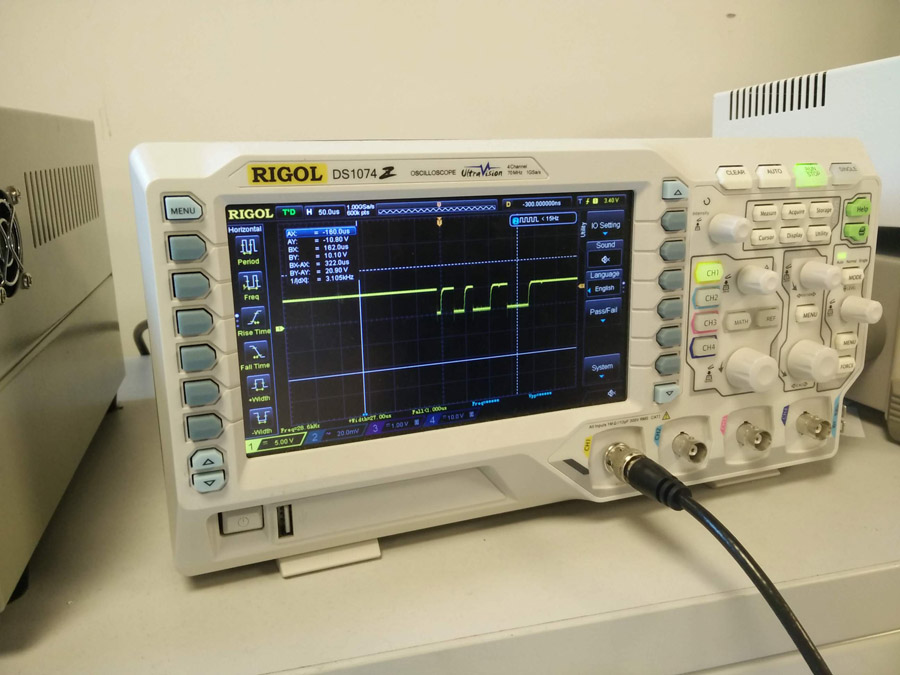 In this example, you can see the signal varying between 5 and 0 volts when the signal is communicating and when it is not.