Week 19. invention, intellectual property and income
Assignment
develop a plan for dissemination of your final project
prepare a summary slide (presentation.png, 1280x1024) and video clip (presentaion.mp4, 1080p HTML5, < ~minute, < ~10MB) in your root directory
preliminary slide and video clip
Preliminary slide and video clip for my final presentation.
Click a slide to play a video clip.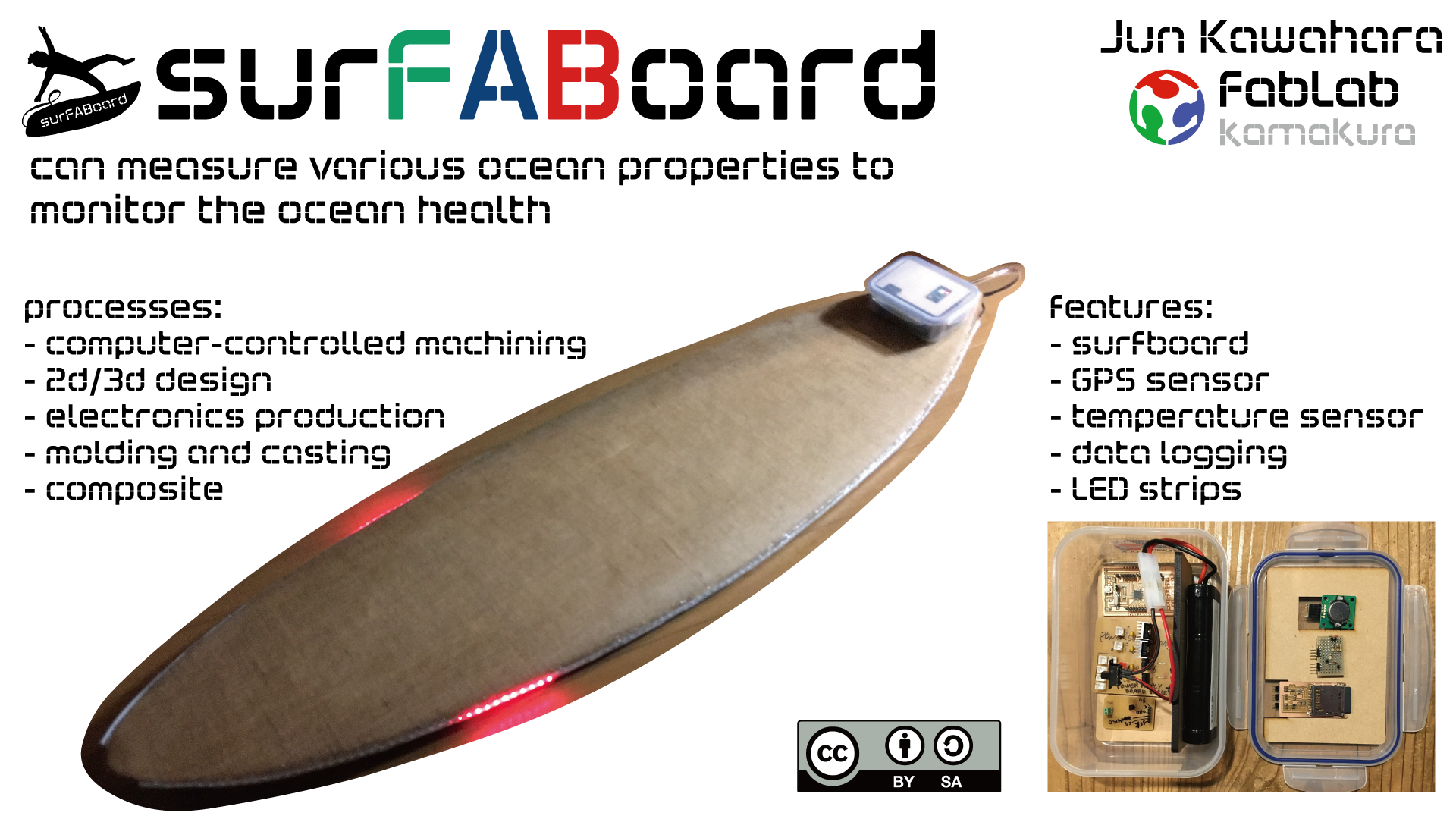 License
I used Creative Commons tools which provided a simple, standardized way to give me permission to share and use my work - on conditions of my choice.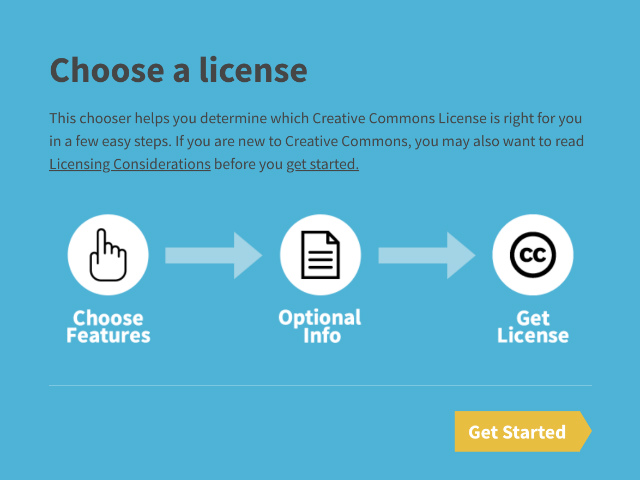 My choice is as follows.
surFABoard
by
Jun Kawahara
is licensed under a
Creative Commons Attribution-ShareAlike 4.0 International License
.
Detailed explanations as follows.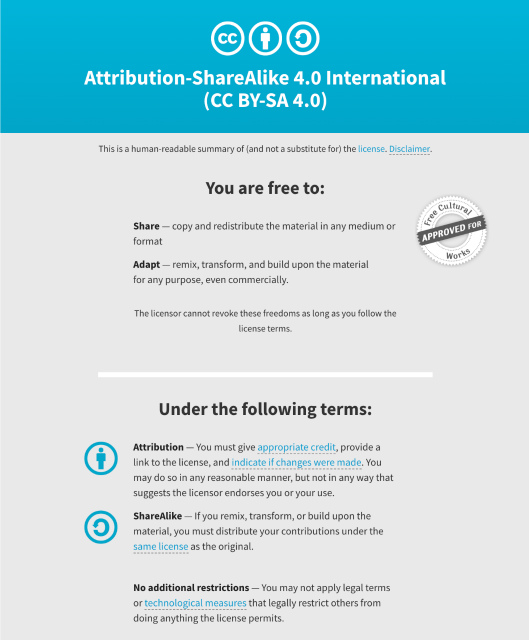 dissemination plan
sophistication of my board design:
satshakit has pins more than I needed. I could reduce the overall size by omitting unnecessary pins. I think I can put together a microcontroller and other modules, which eliminate messy wirings.
marketing:
It's kind of citizen science. I want people in the world to know and use my surFABoard concept. To let it happen, I'll try to display my activity on MakerFaire or something like that.
create a website:
I'll create a web site to share the data from all around the world.