Molding and Casting
Task:
review the safety data sheets for each of your molding and casting materials,
then make and compare test casts with each of them
Review of the Safety Data Sheets and Simple Cast Tests
We used the following material to mill the mold in Bottrop :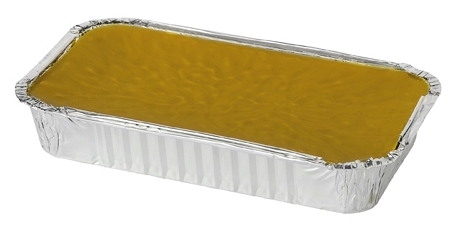 Regina casting wax
Regina casting wax safety data sheet
The main component of Regina wax is paraffin / stearin mix Its fermentation level is very low. It is very easy to cut it because of course wax has very low hardness. You should be careful when cleaning the mold, because you can form contours very quickly with too much pressure. By remelting the chips, we can use the wax mold again. As a result, wax is a very suitable material for this application and also sustainable in use.
This is the silicone some of us have choosen for the negativ form: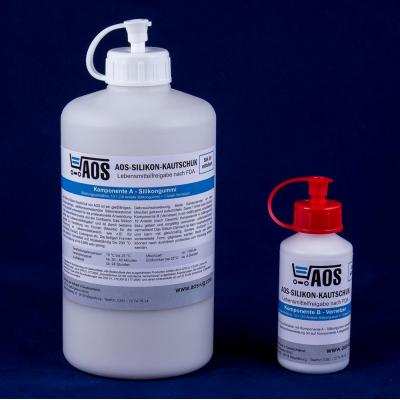 AOS Silicone rubber molding compound.
The manufacturer of the silicone rubber is AOS-UG.com
It is a food grade approved silicone so we do not expect any hazardous ingredients in it. We wrote to the manufacturer because of the data sheet and still wait for a response.
On his homepage, the manufacturer has given the information on the evidence of the safety of the silicone: "This product has been extensively standardized by several independent laboratories
FDA CFR 177.2600
EC 1935/2004 and
EU 10/2011
testet and was approved for use with fatty and aqueous foods depending on the product variant."



The other silicone we used is Silicoform HV Boesner. The accompanying safety data sheet is here to find.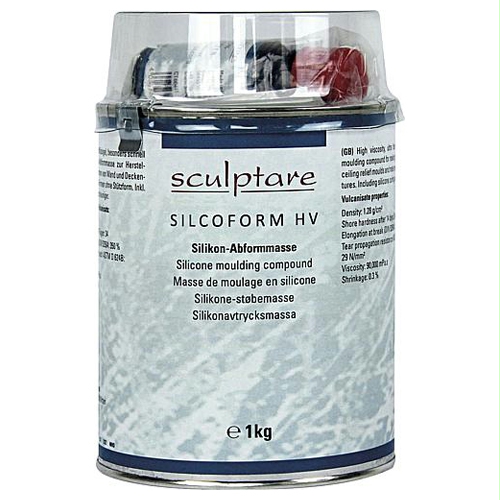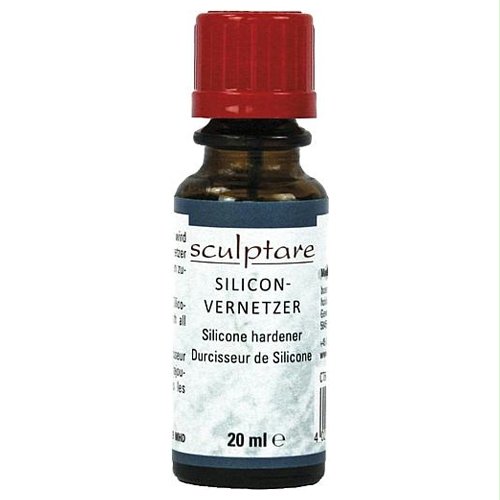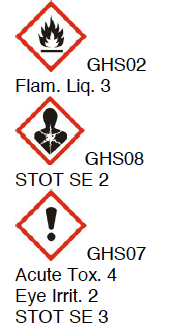 The second component required is the Hardener or curing ironer.
The SDS for the hardener can be found here .
Since the required crosslinker contains highly hazardous substances, the mixture should be stirred under high safety precautions. It should best be used exhaust air ventilation and protection gloves. Skin contact with the mixture should be avoided. It still remains open the question of whether the crosslinker is necessary or whether the silicone would cure even without the hardener after a long time.
First we wanted to use the following casting resin from Boesner, as we had some of it in the FabLab: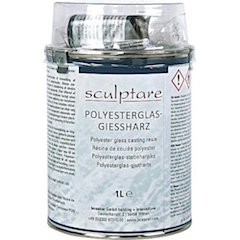 Resin, Boesner Online Shop
Product Inormation from provider:
"Brilliant, crystal clear polyester resin for the production of highly transparent resin blocks." The casting resin is used in combination with glass fiber and glass fiber chips With resin tinting paint, polyester glass casting resin can be cast in a single casting in layer thicknesses up to 15 mm (minimum thickness 4-5 mm) be dyed either opaque or transparent, including product information and application instructions.
Technical characteristics:
Density according to DIN 53217: 1.12 g / m³
Viscosity at 20 ° C according to DIN 53015: 930 mPa · s
Breaking index at 20 ° C according to DIN 53491: 1.52
Impact strength according to DIN 53453: 8 kp / m²
Heat resistance according to DIN 4458: 52 ° C
Dielectric constant according to DIN 43483: 3.00 V
Hazard Statement: Harmful Xn, Corrosive, Extremely flammable
Statements
Resin: danger! Flammable liquid and vapor. Causes skin irritation. Causes serious eye irritation. Of course, it can affect fertility or harm the unborn child. The exhibition on prolonged or repeated exposure. Hazard pictogram: GHS02, GHS07, GHS08 * Hardener: Danger! Heating can exploit fire. Harmful if swallowed or if inhaled. Causes serious irritation of the skin and serious eye damage. Hazard pictogram: GHS02, GHS05, GHS07 *"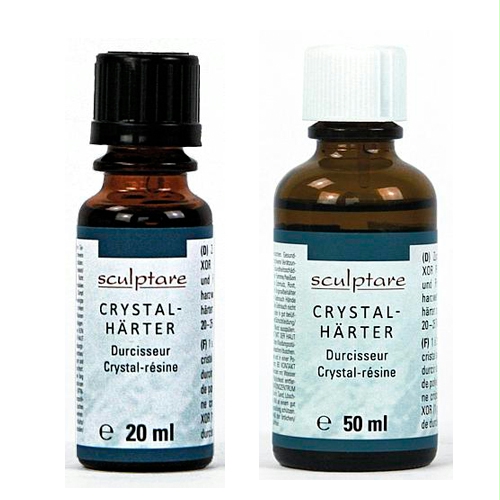 Resin hardener, hardener SDS: www.boesner.com , Boesner

We also wanted to test plaster whose SDS can be found here:


Modulan Modelliergips
SDS Modulan Modelliergips, Hornbach
Below are excerpts from the safety data sheet
Name of substance: calcium sulfate hemihydrate
Chemical name: calcium sulfate
Formula: CaSO4 * 0.5H2O
Synonyms: ground natural gypsum, sulfuric lime
Regulation (EC) No 1272/2008 The substance is not classified as dangerous
[The product is in accordance with CLP regulation not rated]
2.2 Label elements
Labeling according to Regulation (EC) No
1272/2208: not applicable
Hazard pictograms: none
Signal word: none
Hazard warnings: none
Safety instructions: none
4.1 Description of first aid measures
General information: No adverse effects on intended use of the Substance.
After inhalation: Fresh air supply, consult doctor in case of complaints.
After skin contact: Wash off with soap and water.
After eye contact: Eyes open for at least 15 minutes with the eyelid open Rinse water and consult an ophthalmologist.
Ingestion: Rinse mouth and drink plenty of water.
medical Administer treatment. Information for the doctor: Skin-friendly neutral salt. No allergic reactions known.
Soluble dust.
Section 6: Accidental Release Measures
6.1 Personal precautions, protective equipment and in case of emergency
method to be used
Not for emergency trained personnel and Emergency responders: Ensure adequate ventilation.
Wear suitable personal protective equipment.
Avoid dust formation.
Product forms slippery surfaces with water.
6.2 Environmental precautions
No special environmental measures required.
Section 7: Handling and Storage
7.1 Precautions for safe handling Protective measures: Avoid dust formation and eye contact
Fire protection measures: The product itself does not burn. No special measures required.
Measures to prevent of aerosol and dust formation: If technically possible devices with local exhaust use.
Notes on the general Industrial hygiene: Do not eat, drink, smoke or runny nose at work.
Wash hands before breaks and work. Use work clothes should not be outside of Work area to be worn.

Simple Cast Tests
AOS Silicone Test
For the preparation of the mixture, both components of the silicone rubber (A) and crosslinker (B) are weighed and mixed in a mixing ratio of 10: 1. The silicone mass is poured slowly into the mold.
The silicone mass had already shown clear signs of curing after one hour (at about 21 ° C room temperature):


we have a simple form in a shell to test the curing of the silicone at a higher thickness and to see how big is the gas bubble formation without the use of the vacuum box.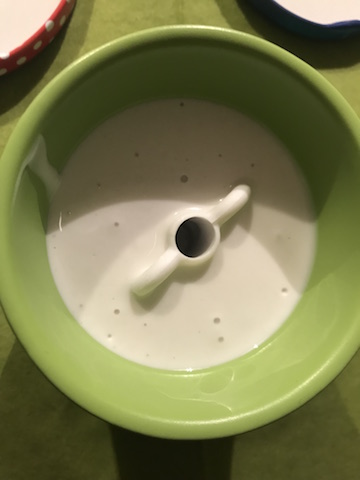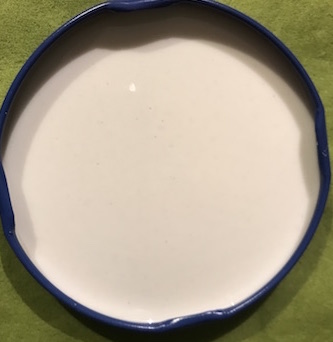 As you can see, some gas bubbles have remained on the surface. The next day we filled in melted chocolate. Since the shape was not completely covered with silicone, the final result is not quite visible but looks pretty good.


Silcoform HV (Boesener) Silicone Test
we have mixed a small sample of 10g silicone and 2% hardener before filling the actual mold. we put into the DIY vacuum box to see if it works:
Some small bubbles have risen to the surface within 5 minutes of waiting time. That was the proof that the vacuum box produced a certain negative pressure. How big the pressure difference was we could not measure.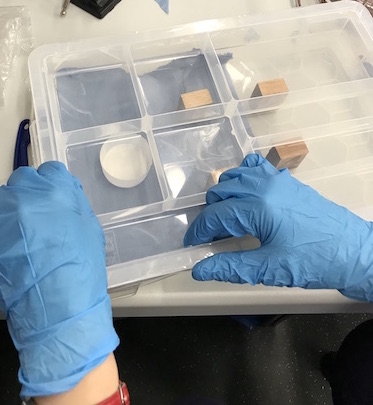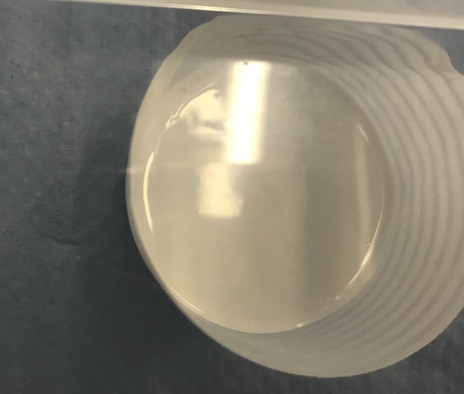 This mixture has not been cured after 24 hours. For the mixture, we used the information on the weight of a drop and added 8 drops for a 2% mixture.
Review the safety data sheets
This is a summary of the SDS for each product we used. Before you use the product/material, it is important that you read the SDS. Check If you have the latest version of the SDS. This summary has no warranty of correctness and completeness.


PUR BOARD: SIKABLOCK M450 (Polyurethane)
- High dimensional stability and low density 0.45 g/cm³, wWith a very dense fine surface and good milling behavior. Easy to seal.
- Precautions for safe handling: no special handling advice required, normal measures for preventive fire protection. When using do not eat, drink or smoke. Handle in accordance with good industrial hygiene and safety practice.
- Hazards identification: As an article the product does not need to be labeled in accordance with EC-directives or respective national laws.


Link to Product Website, SIKABLOCK M450

Link to Product Data Sheet, SIKABLOCK M450

Link to Safety Data Sheet, SIKABLOCK



MOLD RELEASE WAX (liquid in glass bottle)
- Silicone-free, halogen-free. Ready to use for application with a brush or a rag. Apply it to the master form before the casting process or to the finished mold before you begin your reproduction work.
- Flash-off time: 15-20 minutes. Multiple applications are advisable. After the flash-off time you can polish the wax smoothly with a brush for an optimal surface.
- You can remove wax residues with hot water and soap


Link to the Product Website, Formen-Trennwachs

TFC SILICONE RUBBER Type 2-1, two component set
- Yellow silicone rubber type, low viscosity, for larger, self-supporting molds.Suitable for shapes with undercuts, multi-part molds or impressions of an original model. Self releasing and non-adhesive
- Easy mixing of components (1:1) and pouring, with a high level of detail.
- Mixing time: 1 min., Processing time: 14-17 min., Curing time: 90 min.
- This product is not classified as dangerous.
- First aid measures: After eye contact: rinse 15 min. under running water. After skin contact: rinse immediately with warm water. After inhalation, supply fresh air.
- Use protective equipment and clothing. Wash hands during breaks and at the end of the work. A good ventilation of the workplace is important!
- Suitable extinguishing agents: CO2 extinguishing powder or foam.


Link to the Product Website, Silikon Kautschuk

ANOTHER RELEASE AGENTS: Link to modulor



ACRYSTAL PRIMA ACRYLIC RESIN, Type Component A (liquid) and B (powder)
- Two component water-based acrylic resin system, low density. For casting in interiors or protected exteriors spaces. End-State: material is opaque white, can be coloured with any acrylic-based inks or pigments. Very high mechanical stability and impact strength. - Working life: 8-10 min, Curing time to remove the object from the mold: 20-120 min, extra curing time at room temperature: 6 hours (90%) - 3 days - Mixing of components 1 part acrylic resin to 2.5 parts powder (1:2.5) - Contains no solvents and only produces a moderate amount of heat during curing, it doesn't shrink and it is an excellent material for casting in silicone molds. - Combustion behavior: flame retardant, self-extinguishing. In case of fire: CO2 extinguishing powder or water jet. - It is comparable to synthetic resin based casting materials but has the advantage over them that it contains no hazardous materials. The product does not have to be labeled. - As long as the resin has not yet dried, any tools used can be simply cleaned with water. - First aid measures: no special measures required. After skin contact: rinse with warm water. After eye contact: rinse under running water. - Protective equipment and clothing is recommended. Wash hands during breaks and at the end of the work. - Precautions for safe handling: No special measures required.


Link to the Product Site, Acrystal Acrylic Resin Component A and B
Link to the Data Sheet, Acrystal Acrylic Resin Component A and B
Link to the Users Guide, Acrystal Acrylic Resin, Component A and B
Link to Safety Data Sheet, Acrystal Prima Component A (liquid)
Link to Safety Data Sheet, Basic Crystal Component B (powder)
MILLING AND CASTING TESTS
we made two tests to check if the CAM settings are right: one with a 3D model we found in Thingiverse and the second one with the Version 01 of the pendant for a key ring, which we scaled to 50%. In my website we described the steps for the CAM software and the milling process. After finishing the test, we noticed that we had to change the ball end-mill to a flat end-mill.

Link Darth Vader cookie cutter


The PUR board has a high dimensional stability with a very dense fine surface. It has a good milling behavior and it is easy to seal.
The manufacturer has recommended milling parameter for each product:


Link to Milling Parameters, Page 7


After the milling process finished we applied the mold release wax with a brush and waited 15 minutes.
Then we mixed the two components of the silicone, one part of each component (1:1) and poured it into the mold. It was easy to mix and the silicone cast had no bubbles.
Mixing time: 1 min., Processing time: 14-17 min., Curing time: 90 min.
The next step was to mix the two components of the acrylic resin (1:2.5). One part of the component A (liquid) to 2.5 parts of the component B (powder).
You have 8-10 minutes to mix and pour it into the silicone mold. The cast was very small, so we could remove it after 30 minutes.
The acrylic resin cast is very soft, so you can trim the part you don't need. The curing process takes 6 hours till 3 days. It depends also on the size of the cast.


Downloads
| | |
| --- | --- |
| SDS for the silicone rubber(zip) | Download |
We used two different materials for the casting process, which are completely different. Christoph used a crystal clear resin and Daniel used a food-safe silicone.

To test the handling of both materials, we made some test casts in bowls. This was a good help to test different ways to handle air bubbles inside the material, with the vacuum chamber.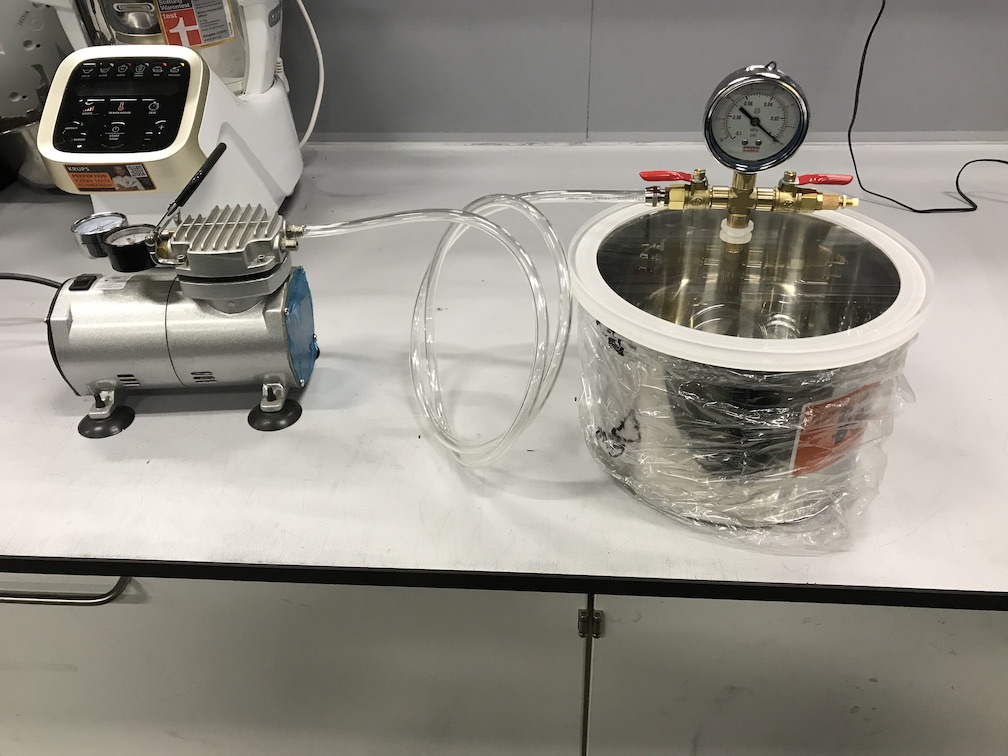 A lot of air bubbles released out of the silicone while being under vacuum.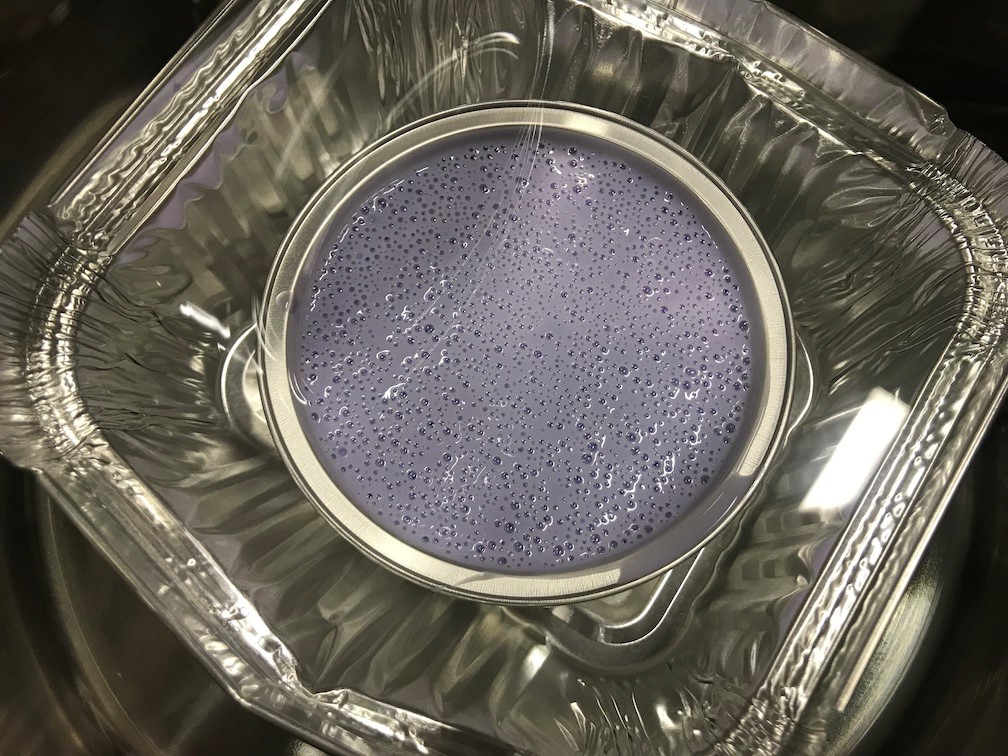 The procedure: releasing the vacuum before the pot time ends, was the right way to evacuate all the bubbles out of the silicone.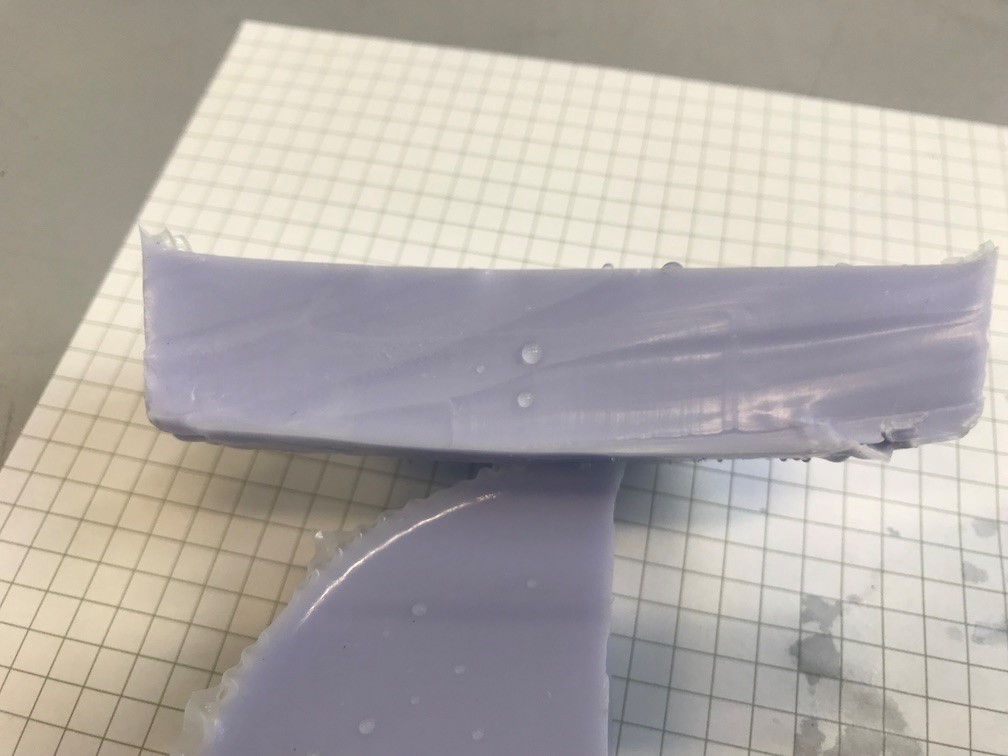 As Christophs resin has a lot longer pot life of 6h, we left the resin alone under normal atmosphere after evacuating all the bubbles. It's really crystal clear, now.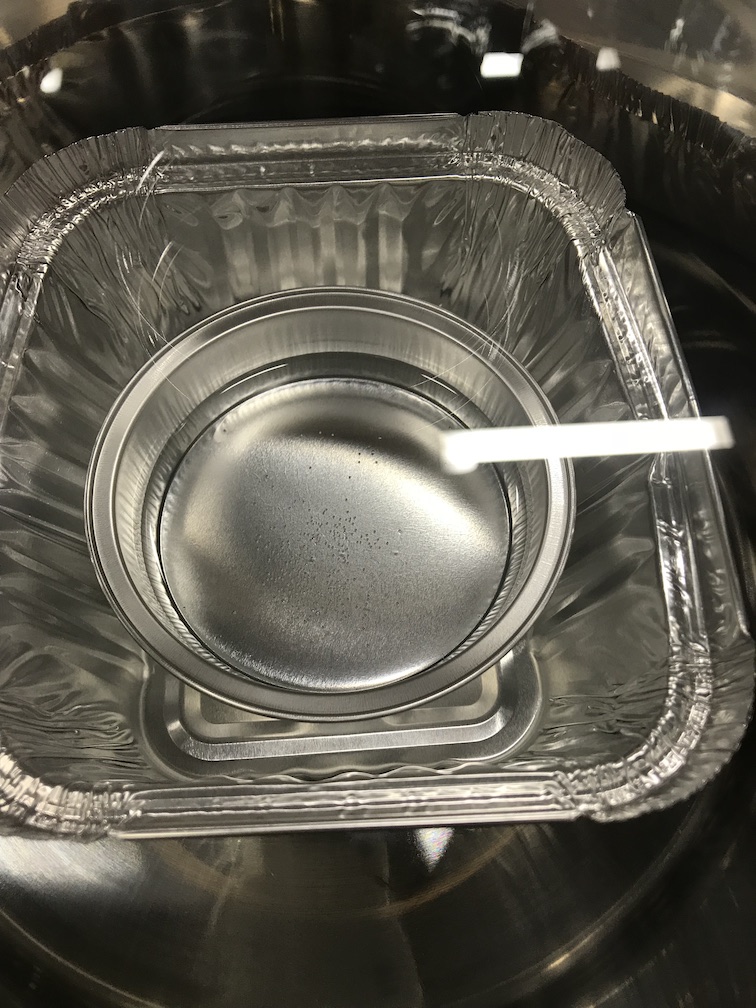 The SDS topic was a bit frustrating. Daniel called the manufacturer and got a really good SDS, which says: absolutely not hazardous and/or irritating. But there is no online source and we don't know if it's ok for them to publish it. They only recommend some safety glasses.
Christoph found the SDS for his resin, after following a QR code on the packaging, scrolling down a really long website and putting in 5 specific digits of the EAN code. Frustrating. Especially when you got something in your eyes, due to not wearing safety glasses. Don't worry! Nothing happened and everybody was wearing safety glasses. :)