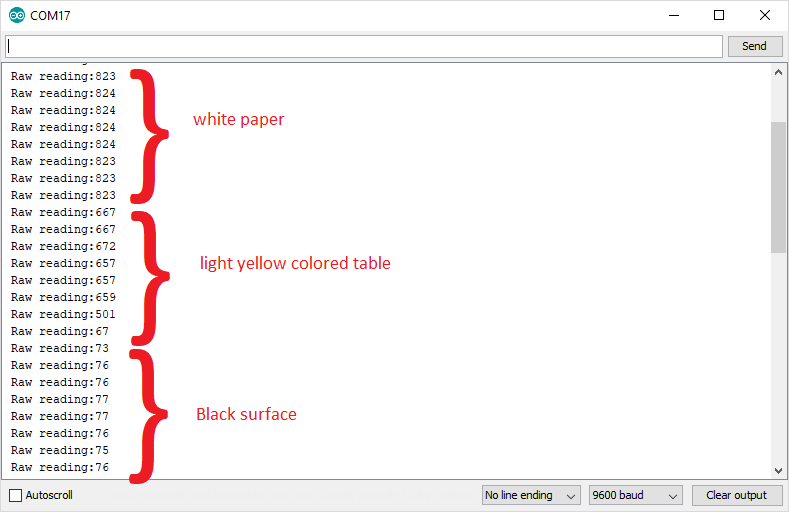 Normally, for robotic uses anyway, the greyscale sensor is used to distingish between black and white. I adjusted the code based on the data I found to light the led when the greyscale sensor is pointed at a black surface. (which yeilds a very low voltage according to the results we observed.
Conducting this "calibrating" test is a good idea to observe the differences between the data given as it depends on the lightning of the room as well a lot of the time. I used 150 as my cuttoff point to detect black
#define sensePin PA6
int sensorInput; //The variable we will use to store the sensor input
int ledPin = PA3;
void setup() {
pinMode (sensePin, INPUT);
}
void loop() {

sensorInput = analogRead(sensePin); //read the analog sensor and store it
if (sensorInput < 150) {
digitalWrite(ledPin, HIGH); }
else
{
digitalWrite(ledPin, LOW); }
}
Input circuit design and fabrication
For the input circuit design and fabrication, this is a mutal circuit between this week and the output week. I designed a circuit that contains three permanent input devices (two push buttons and one potentiometer). we have covered push buttons betore and they are quite straight forward (digital device on or off only), so I will focus my attention on the potentiometer.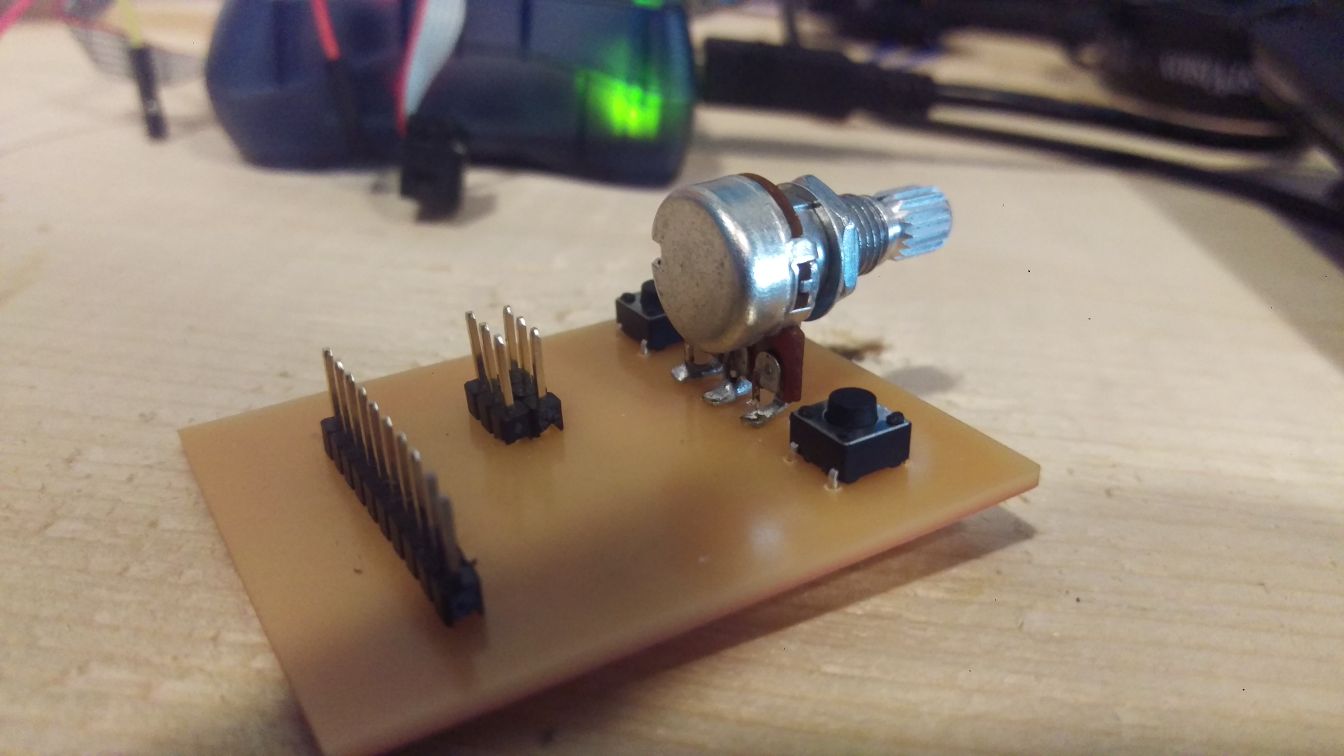 I have on 10k ohm potentiometer. A potentiometer is a three-terminal resistor with a sliding or rotating contact that forms an adjustable voltage divider.It is a a variable resistor with a third adjustable terminal. The potential at the third terminal can be adjusted to give any fraction of the potential across the ends of the resistor. It is great for a lot of applications in which users input is nesessery to adjust a spicific value, for example volume.
I connected the potentiometer to one of the pins in which I can read its value through the analog to digital converter, thus givinbg me a value of 0 to 1023. Full schematic below.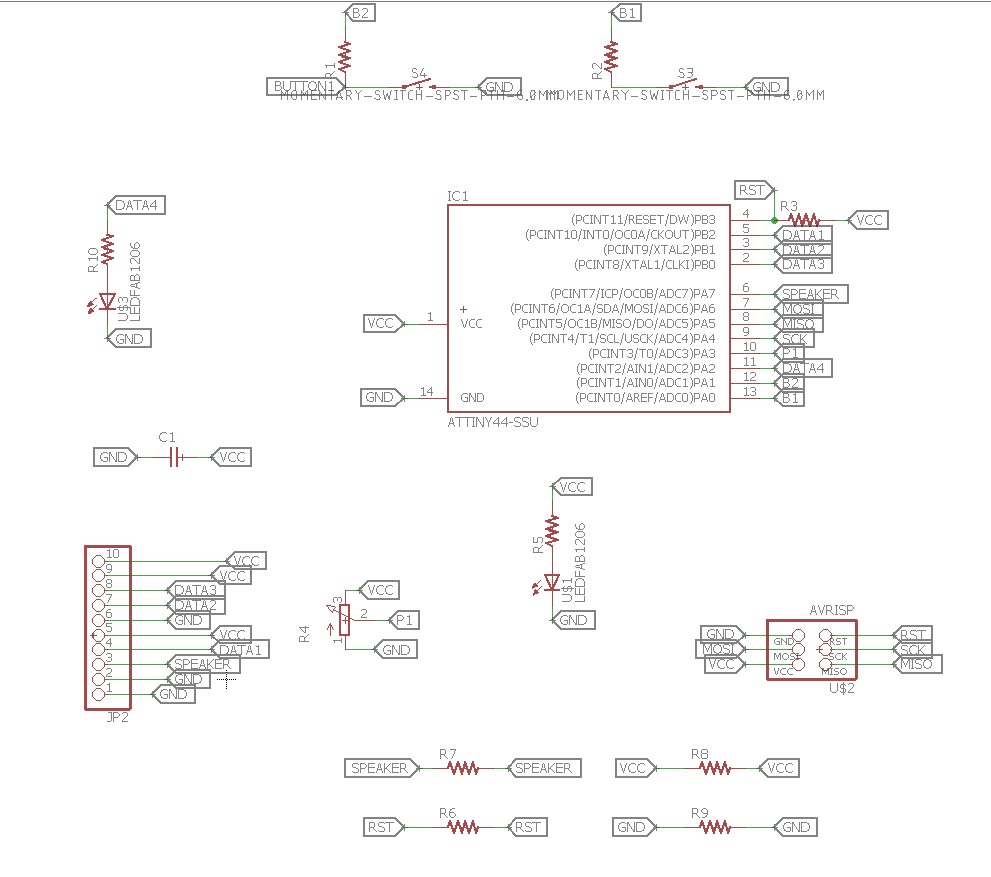 For more information on the fabirication process and board design and the code that combines input and output devices of this circuit, it is all posted on this page here