1. Downloaded and installed EAGLE.
2. Modified the Hello Echo board as per instructions to make it control an LED via a button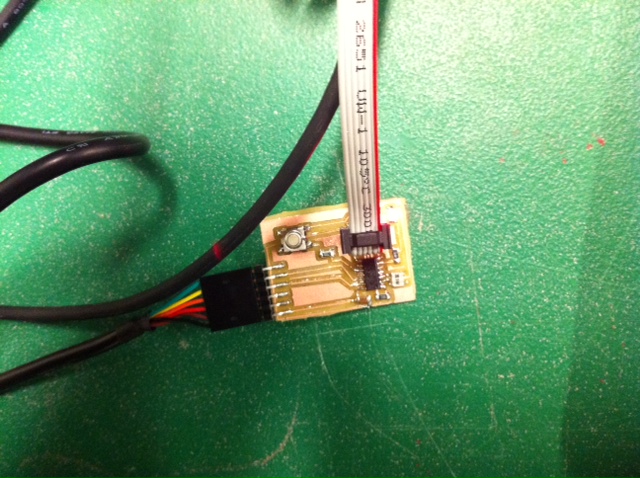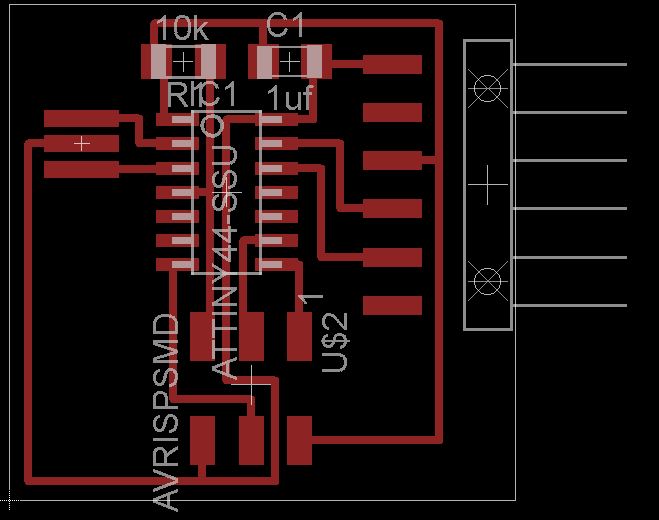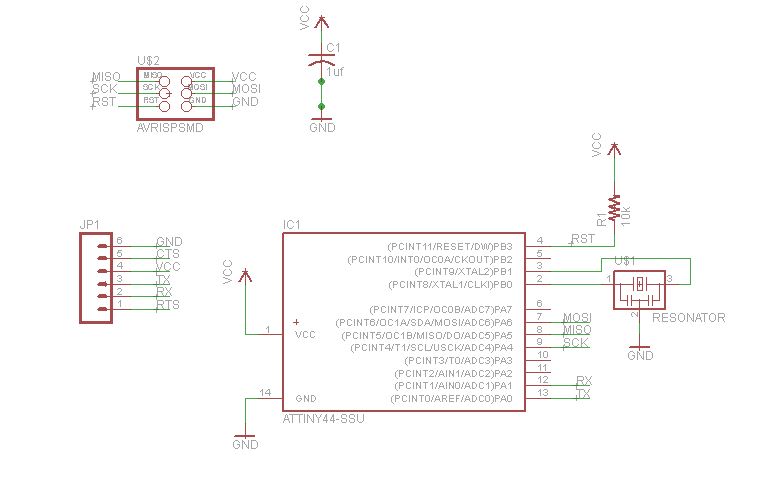 3. Milled the board on the Roland Modela machine.
4. Stuffed the board with components.
5. Troubleshot. It turns out that my computer does not, for some reason, see the FAB ISP or this board's AVR Tiny. Programmed the board from Anna's Mac.