natalie haddad
fab academy 2012
computer-controlled machining
My idea for making something big was experimenting to make plywood lounge chair. By splitting up a piece of plywood with offset and shifted lines it is then able to flex in controlled directions. Using a hexagon as a fill shap helps to separate the distance between the split lines to add stabiity. The design work was done in Rhino3d, using a hexagon shape initially then offsetting the exterior and breaking the lines at certain distances. The centers of the hexagon were also made to have a high point.

A laser cutter was used initially test the offset and breaks of the lines on 1/8" plywood.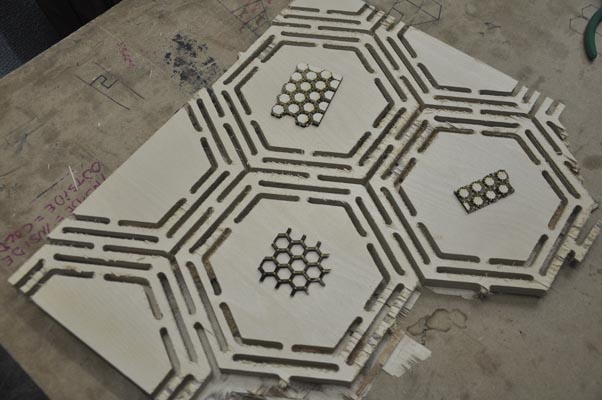 The first toolpath that was run on the full size sheet of plywood was the projection pocketing, which milled inside the hexagons providing the centers with high points. This was set up using RhinoCAM so that regions could be selected and the bit would travel directly to the cutting locations.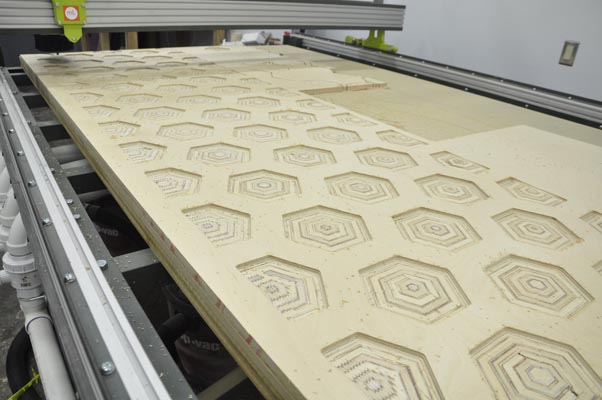 Next the linework toolpaths were run. These were set up in Cut2D so that the machine could cut directly on the line. A feature that RhinoCAM does not have.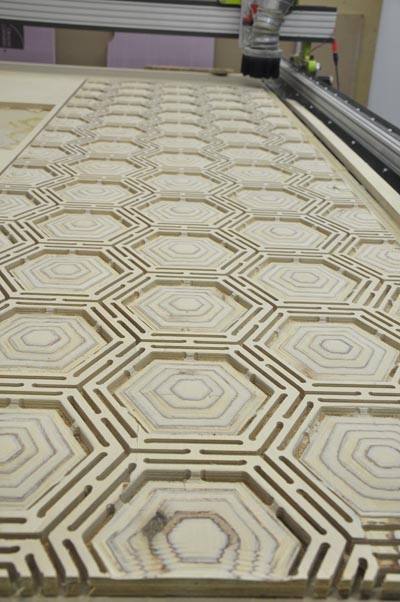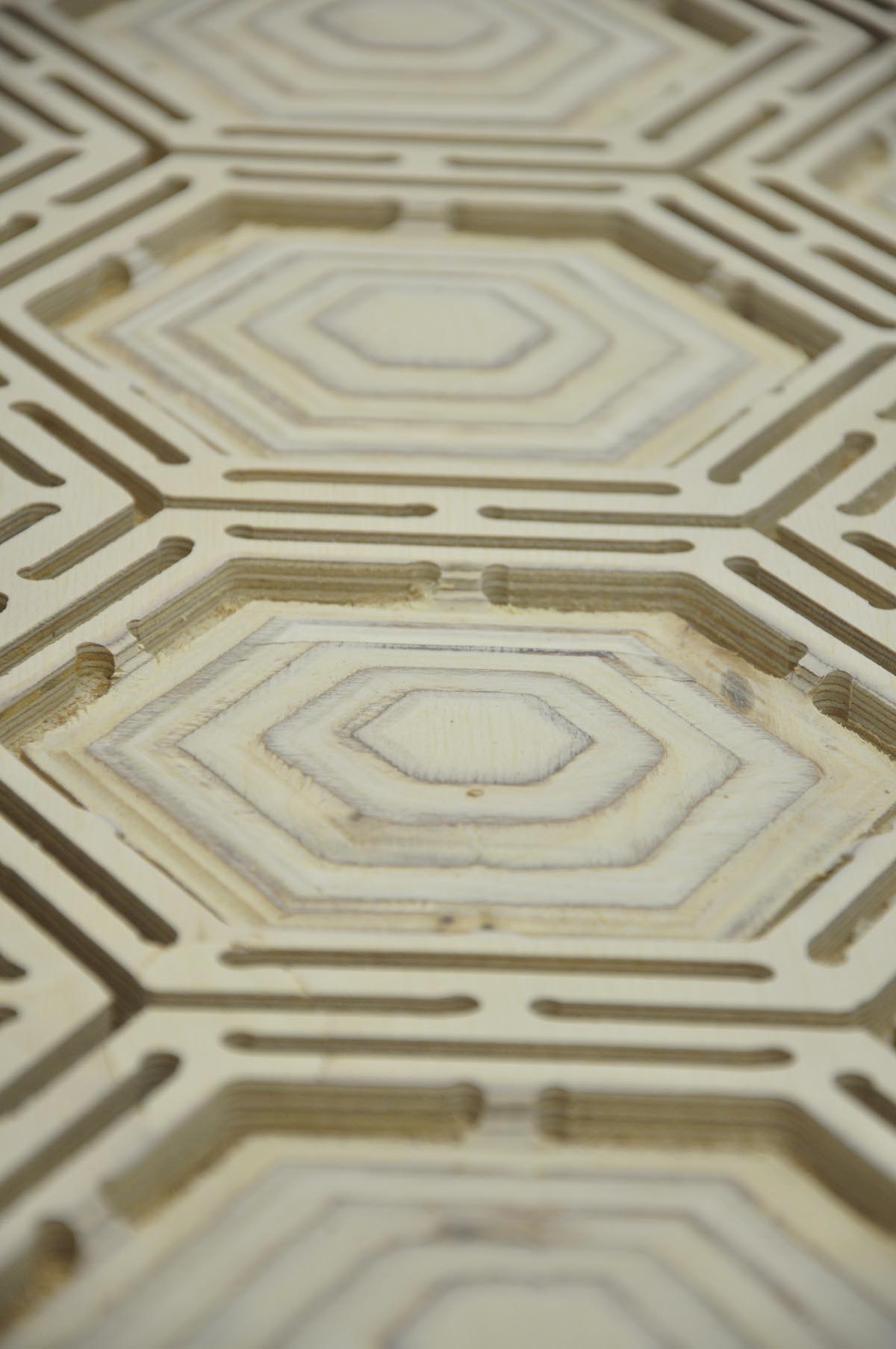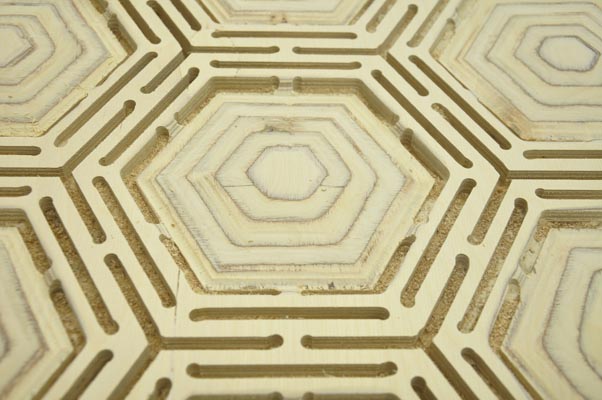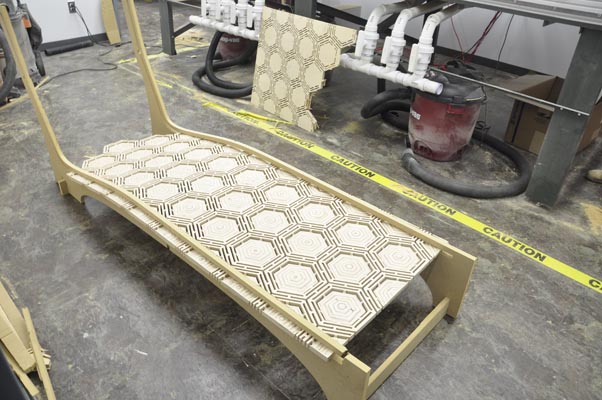 The frame was designed in Rhino3D and the toolpaths were made using RhinoCAM. The material was 3/4" MDF. The MDF was not sturdy enough to hold the weight of the plywood. the top ribs were not alloted enough thickness and weakpoints were a result. The plywood also did not have enough flex to bend around the curve of the seat. If the frame were adjusted slightly, the plywood could have fit properly and the lounge chair would be complete. The idea for the chair worked and held the weight of a person.